Henry Savery was an unusual convict and writer whose life mirrors a gothic novel.
Early life of Henry Savery
Savery was born in London on 4 August 1791. He was the sixth son of a Bristol banker.
It's not known where Savery went to school, but it's possible he went to Oswestry Grammar School. He went on to serve a business apprenticeship in Bristol.
On 14 October 1815, Savery married a woman named Eliza Elliott. She gave birth to their son, Henry Oliver, on 30 June 1816.
Unsuccessful business ventures
Savery set up his own sugar refining business after his apprenticeship ended, but it went bankrupt in 1819. Instead of admitting this to his business partner, he started forging fake bills of credit.
Savery eventually ran away with £15,000 (£1,324,767 in 2019 money). His partner informed the authorities, who found and arrested him on 9 December 1819. He was remanded in custody, but his trial kept having to be postponed because his behaviour was erratic.
He was finally tried on 2 April 1825. He pleaded guilty and was sentenced to death on 22nd of the same month. The day before his hanging was to take place, however, some of his influential friends managed to persuade the authorities to commute his sentence to transportation for life.
Forging and uttering were common offences found among the criminal records of convicts sent to then colony.
Transportation to Van Diemen's Land
In August 1825, Savery left England for Van Diemen's Land on the ship Medway. 171 other convicts were onboard.
The Medway arrived in Hobart Town in December 1825. Because of his skills and intellect, Savery was immediately employed as a clerk in the Colonial Secretary's office. He was later transferred to the office of the Colonial Treasurer. Then, in 1827, he was assigned to Captain B.B. Thomas, who was the superintendent of the Van Diemen's Land Establishment at the time.
Reunion and separation of husband and wife
Savery's wife Eliza wanted to join him in Van Diemen's Land, so she set sail for the island colony. Algernon Montagu was on the same voyage, and he looked after her.
She arrived in Hobart Town in October 1828 and was reunited with her husband. But Savery developed doubts about his marriage to Eliza because of her relationship with Algernon Montagu. He attempted suicide, but was saved by Dr. William Crowther (the ancestor of Sir William Edward Lodewyck Hamilton Crowther).
Savery was imprisoned for debt shortly after. Eliza then left Van Diemen's Land, never to return.
The Hermit in Van Diemen's Land
While in prison, Savery wrote a series of vivid sketches of life in Hobart under the pseudonym Simon Stukeley. The sketches were published in The Colonial Times.
They eventually formed the first volume of Australian essays, The Hermit in Van Diemen's Land. The book was published in Hobart in 1829.
As the book is out of copyright, you can download the entire e-book for free.
The object of the Essays which are compiled in this small Volume, is to impart information upon the state of manners and society in the Colony of Van Diemen's Land; to hold up to deserved ridicule, some of the vices and follies by which they are distinguished; to present a mirror wherein good qualities are exhibited, the possession of which is not always acknowledged—in a word, to present a picture of this infant state, which, it is hoped, may prove interesting as well as instructive, not only to its own component Members, but to the general Reader. (Author's Preface)
Quintus Servinton
After he was released from prison, Henry Savery wrote Australia's first novel. Titled Quintus Servinton: A Tale founded upon Incidents of Real Occurrence, it was published in Hobart in three volumes between 1830 and 1831. It is semi-autobiographical, and gives an insight into business life in England and convict life in Tasmania.
It was intended for dispatch to England (where it was re-issued in London in 1832), with only a few copies being reserved for sale in Tasmania. Of these, only three are known to survive, and the book has long been inaccessible to any but the most persistent of readers.
It presents an invaluable and fascinating picture – first of English provincial life and of contemporary business dealing, and then of convict life as experienced by an educated convict, a contrast and complement to the Ralph Rashleigh picture of the convict of humble birth and little or no education crushed by brutality and manual labour.
You can read Volume 1 here. It has been published many times over the years, but now appears to be out of print.
It may be hoped that the mere circumstance alone, of Quintus Servinton's being the first publication of this nature, that has ever issued from a Colonial Press, may induce a favourable reception of the undertaking, both here and in England; particularly, when it is borne in mind, that this Press exists in one of the most recently formed of the English Colonies.

The Author has not to learn that he requires some such extraneous help, towards supplying the numerous demands upon the patience of the reader which, he fears, will be found to pervade his pages; and when he adds, that the style of composition is entirely new to him, he is aware how much further occasion he has to solicit indulgence for his temerity in entering an arena, where a mighty genius has latterly presided, chasing from the very precincts, all, whose pretensions do not exceed mediocrity. (Author's Preface)
Later life, death, and legacy
Savery was granted a Ticket-of-Leave in June 1832. He then involved himself in agriculture. In early-1838, he was granted a Conditional Pardon.
But Savery fell into debt again and started forging bills.
He was found out, arrested, and put on trial in October 1840. The trial was presided over by Algernon Montagu, Eliza Savery's former protector, who decided to send Savery to Port Arthur.
Savery was still serving time at Port Arthur when he died on 6 February 1842, possibly from a stroke. He was buried on the Isle of the Dead.
Convicts were not often given headstones when they were buried, but Savery is one of the few exceptions. His headstone on the Isle of the Dead still exists today.
Henry Savery is remembered today as Australia's first published novelist.
A street in the Canberra suburb of Garran is named after him, although he has not been given this honour in Tasmania.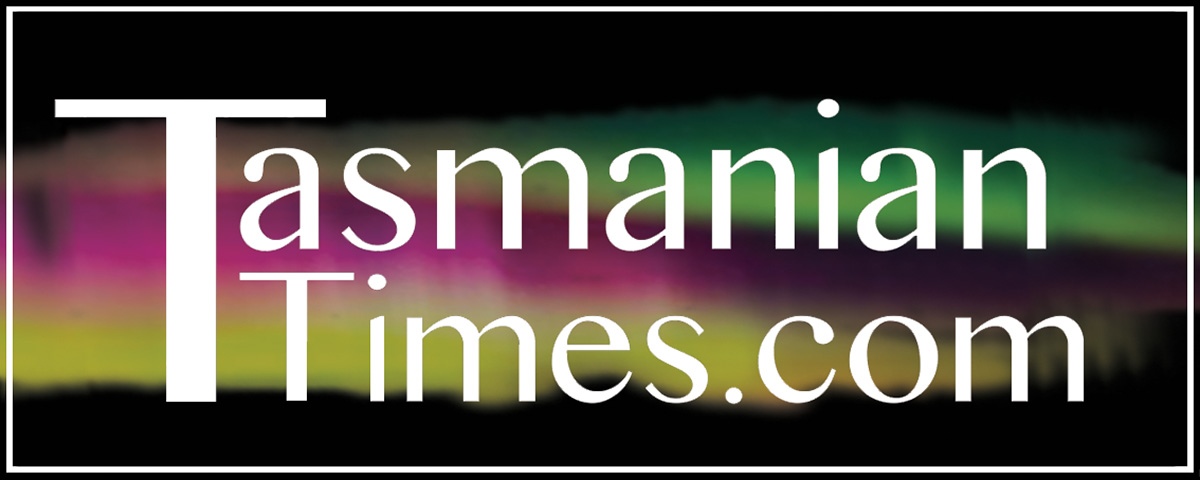 Author Credits: [show_post_categories parent="no" parentcategory="writers" show = "category" hyperlink="yes"]