It's been another glorious spring day in Tasmania's north-east and the rich red soils of Sinapius Vineyard at Pipers Brook have become warm and slightly crusted under foot. Owners Vaughn Dell and Linda Morice are out once again enjoying the sunshine, with barely a handful of new vines remaining before they finish a busy work schedule that includes the establishment of around 0.6 hectares of vineyard plantings.
Their backbreaking efforts of recent weeks appear to be paying off already. If things go according to plan, the coming months should reward the couple with around five thousand healthy new vines of Chardonnay, Pinot Noir and Gamay in equal measure.
This latest project represents the last of the radical vineyard developments that have taken place since Dell and Morice purchased the former Golders Vineyard from previous owner Richard Crabtree back in February 2005.
Ironically, this is not a new vineyard addition that has just been created. It's yet another re-working of existing vineyard infrastructure on the site they have called home for the past 13 years.
"Yeah, it's been a labour of love," Dell admits with a certain sheepishness.
"I guess we really didn't need to do all that we've done, but we just can't help ourselves. When you're as passionate about this site as we are, you want to do all that you can to make it perform to its full potential."
A one-time professional footballer and AFL schools development officer, Dell says that a large proportion of the property's original two hectares of Chardonnay and Pinot Noir has either been removed and replaced by better clonal selections or has been subjected to re-trellising with significant changes to management regimes. The most visible transformations have been reductions in vine and row spacings. Row orientations on some blocks have also been altered by 90 degrees.
Today, Sinapius plays host to a small onsite winery and four hectares of vines. These comprise 14 clones of Pinot Noir, 11 clones of Chardonnay, 9 clones of Riesling, together with a smattering of Pinot Gris, Gruner Veltliner, Pinot Blanc, Gewürztraminer, Chardonnay Musque and Gamay.
"Our original terraced blocks of Chardonnay and Pinot Noir were established with a planting density of 3636 vines per hectare," Dell explains.
"This block we're just finishing now has 7700 vines per hectare. Other parts of the vineyard we've planted with densities as high as 10250 vines per hectare.
It's all about improving wine quality and achieving greater expression of our vineyard site.

Even when they're in full production, our vines are being carefully managed to produce only about 500 grams of grapes per vine each season. That's very much a European perspective."
Europe hasn't been far from the couple's minds in recent months. Dell, Morice and their daughters Clem and Esmé headed to Austria and France immediately after vintage 2018 to participate in a hectic program of vineyard visits and wine tastings.
In 2017, Dell was named winner of the Dr Don Martin Sustainable Viticulture Fellowship. The award is an initiative of the Hobart-based Alcorso Foundation, a not-for-profit organisation set up in 2001 to provide support to the arts, environment and social justice in the state following the death of wine industry pioneer and Moorilla Estate founder, Claudio Alcorso.
The Fellowship's $10,000 bursary funded study of potential alternative cool climate grape varieties and wine styles for the Tasmanian wine industry.
The couple spent a total of three weeks in France's iconic wine regions of Alsace, Burgundy and Beaujolais. The latter has been a key focus for the couple since they added four clones of Gamay to their vineyard back in 2011. The variety now forms the basis of Sinapius Esmé Rouge, an attractive middleweight red wine that has immediate drinkability on release. The wonderfully vibrant 2017 sold like hot cakes.
"The joy of having planted early-ripening Gamay is being able to take the fruit off our vines when we want to, which is not always the case with Pinot Noir if the weather breaks up around harvest," Dell says.
Gamay may also have significance for the Tasmanian wine industry as a whole in the future. The variety's early-ripening habits may prove to be of real benefit to local growers given the increasing frequency of extreme weather events that is predicted to accompany climate change as it takes place across all of the world's key wine regions between now and the latter part of this century.
Mark Smith
@thatwinesmith
PICK OF THE CROP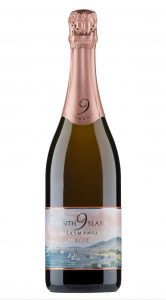 NV Ninth Island Sparkling Rosé $25
With the approach of summer and the festive season, this is the time of year for good affordable sparkling wine. This non-vintage blend of Pinot Noir and Chardonnay from vineyards in northern Tasmania is a real charmer. Salmon pink in colour, it's very well made, delivering plenty of dry, smooth, mouth-filling flavour in the soft red fruits spectrum. Great value. www.kreglingerwineestates.com

2017 Sinapius Clem Blanc $38
You could write a book on the inputs and techniques used in creating this dry white blend. Six grape varieties – mostly aromatic – natural ferments, time in oak, you name it, Vaughn Dell has put heart and soul into his winemaking. The result is a complex, savoury wine with great length of musky flavour. Texture and grip suggest a European origin but chart a modern course for Tasmanian wine. www.sinapius.com.au

2016 Laurel Bank Riesling $25
Laurel Bank at Granton in the Derwent Valley overlooks the river estuary and enjoys excellent sunlight exposure, so it's no surprise the family-run operation produces good Riesling. This is the current release from three excellent vintages in a row, spanning 2015 to 2017. Freshness and vitality are in the driver's seat, and the journey across the palate is both limey and seamless. Dry, with neat acidity. Multi-gold winner and very well priced. www.laurelbankwines.com.au

2017 Quiet Mutiny Venus Rising Pinot Noir $47
Quiet Mutiny is an exciting new project from Greer Carland, maker of Laurel Bank wines and an industry professional of considerable standing. This inaugural release was grown at Tea Tree and figured among the three gold medal winners in its class at the National Cool Climate Wine Show. It shows typical Coal River Valley richness but with greater elegance than many of its peers. Very attractive indeed. www.quietmutiny.wine
All about Mark Smith …
Hobart's Mark Smith wrote his first weekly wine column back in 1994. Now more than 1600 features and 24 years later, he continues to chart the successes of Tasmania's small scale, cool climate wine producers with regular contributions to some of Australia's leading industry publications.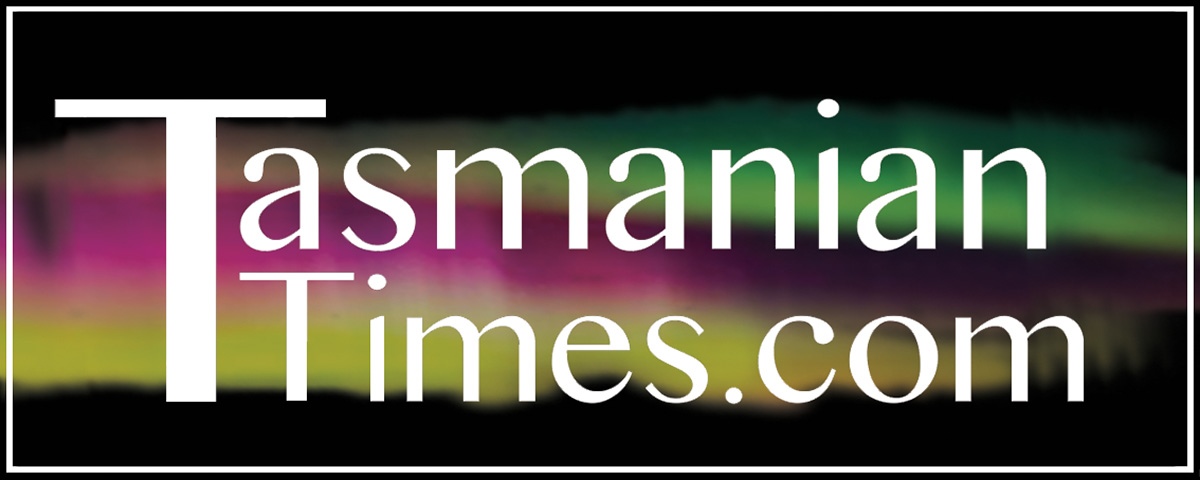 Author Credits: [show_post_categories parent="no" parentcategory="writers" show = "category" hyperlink="yes"]