Tom Wallace's business card looks much like any other you'd find gathering dust among loose papers and office stationery.
"Winemaker/winery manager," it says.
But spend a couple of hours at the tasting bench with this laid-back, former Kiwi and you get the distinct impression there's a lot more to his role than that matter-of-fact job title. As the Brown Family Wine Group's most senior winemaker in Tasmania, he speaks with authority on such a wide range of subjects it seems there's little he doesn't know about grape growing and winemaking.
What sets Wallace apart from many of his card-carrying peers is the economy of language that comes with his expression of ideas. His Tamar Ridge Reserve and Devil's Corner Resolution wines from the 2018 vintage may have cracked a couple of gold medals at the Global Pinot Noir Masters 2020 but Wallace is not a winemaker who likes to dwell on past successes. His headspace is fully occupied instead by the quality and style of his current wines, especially those from the 2021 vintage.
Besides, making top notch Pinot Noir is a team game that not only involves his vineyard and winery staff, there's a plethora of playing conditions like climate, weather and individual plant behaviour that need to be taken into account.
"Location is such a key part of making great Pinot Noir," Wallace says.

"Tasmania's cool climate gives us a good starting point. Our sites in the Tamar Valley and on the east coast are quite large by Tasmanian standards so we're able to work with a variety of different vineyard aspects, soil types and clonal selections.
"Each block of Pinot Noir – and each clonal selection of Pinot Noir – is picked and kept separate from other parcels that may be harvested at the same time. That separation continues through the whole winemaking process, giving us the opportunity to focus on the way in which each clone interacts with its vineyard terroir.
"We adopt a minimal intervention approach to winemaking in order to highlight those small differences, to allow the place and the vineyard to be reflected in each of our Pinot Noirs.
"We're Pinot Noir makers first, winemakers second. It takes 50 percent Sidney Nolan and 50 percent Albert Einstein to craft the perfect Pinot Noir. It's matter of balancing the art and creativity of winemaking with the rigour and objectivity of scientific discovery."
Vintage 2021 was Wallace's twelfth Tasmanian vintage. The Lincoln University graduate is based at Brown Brothers' modern winery and 130ha Kayena Vineyard in the Tamar Valley. There, he oversees production of the company's Devil's Corner, Tamar Ridge and Pirie Sparkling wine brands.
Devil's Corner Pinot Noir is sourced exclusively from the 200ha Hazards Vineyard at Apslawn on Tasmania's east coast. It's the largest selling Pinot Noir brand in the country, with annual production in recent years topping 680,000 bottles.
Conversely, the recently released Single Block Pinot Noir and Research Series Pinot Noir – both from Tamar Ridge's 2020 vintage – tip the volume scales at a meagre 1500 bottles.
The rigour that's applied to company viticulture and winemaking presents plenty of professional challenges for vineyard managers Ben Pietsch (Tamar Ridge) and Daniel Watson (Hazards Vineyard). The upside is that the pair's close engagement with their vines provides them with unique insights into the growth and development of Pinot Noir in Tasmania.
"The Tamar Ridge Single Block Pinot Noir is produced from just eight rows of 20-year-old vines at Kayena," Pietsch notes.
"They're a single clone of Pinot Noir, known as Pommard or D4V2. It's a high tannin, low vigour selection that often has this really distinctive white pepper character of incredible intensity and concentration. The wine is only made in exceptional years."
Vintage 2021 looks like being one of those years, though it won't be until early 2022 that the final decision is made at the tasting bench by Wallace and his assistant winemaker, Anthony Di Amicis.
"Vintage 2021 for Tamar Ridge and Devil's Corner was pretty much the opposite of 2020," he says.
"This year, the months that preceded harvest were generally much cooler and wetter than normal. Fortunately, the weather eased throughout March and April and we had a good harvest period in the north of the state, with lower-than-average rainfall and some warm, sunny days.
"I think the Tamar Valley is looking very, very consistent and the Pinots are likely to be right up there in quality alongside the vintages of 2019 and 2017. The east coast had really low yields as a result of two or three recent drought years and the poor weather conditions we had early on in the season. But there's power and concentration in those wines that's pretty special."
Shiraz crops up at historic estate
'Pretty special' could just as easily be applied to one of Wallace's smallest parcels of red wine this vintage – a striking young Shiraz, purchased from Glenelg Estate in the Derwent Valley.
The Gretna property is home to a large mixed farming operation owned by Charles and Sally Downie. The 2021 wine now in barrel at Kayena is the product of the couple's second vintage from their 20ha vineyard.
Glenelg Estate has been in the Downie family for almost 200 years.
Located nearby, on the opposite side of the river, is the valley's renowned Meadowbank Vineyard, owned by Gerald and Sue Ellis.
According to Charles Downie, Glenelg Estate was planted to vines back in 2017. They occupy a large paddock that had previously been grazed by flocks of merino sheep. Vineyard planning, design and establishment were carried out by Marty Smith at Absolute Viticulture.
"We have around 1.3ha of Shiraz," Downie says.
"Our largest planting is Pinot Noir. We have almost 9ha. We thought Shiraz would also suit our site in the Derwent Valley as we often have hot, dry summers – at least by Tasmanian standards."
In 2021, the property's Shiraz crop was hand-harvested at the end of the first week of May. It was a significant achievement, given the above average rainfall that fell in the district during early February.
"By the time the vineyard got to May, it was getting pretty cold and there was very little leaf canopy there to push ripening along," Wallace recalls.
"It was amazing to see all those bunches just hanging out there on the landscape. We have Shiraz planted on the east coast, so it will be interesting to see how these two sites perform over the coming years."
Wallace says last year's Shiraz from Glenelg Estate plays a key role in his company's latest release from Devil's Corner, the 2020 Mt Dove Pinot Syrah. It's a 70:30 blend of Pinot Noir and Shiraz that includes a 21 percent component aged in new French oak.
"The 2021 wine from Glenelg will probably follow in its footsteps," Wallace says.
"It's the only Shiraz we have access to at the moment so it's a pretty exciting development. The 2020 Mt Dove Pinot Syrah will feature among those being poured at our new Devil's Corner cellar door when it opens in November."
Featured image: Tasmanian winemaker Tom Wallace. Image courtesy Peter Mathew.
---
Hobart's Mark Smith wrote his first weekly wine column back in 1994. Now more than 1700 features and 25 years later, he continues to chart the successes of Tasmania's small scale, cool climate wine industry with regular contributions to some of Australia's leading industry publications.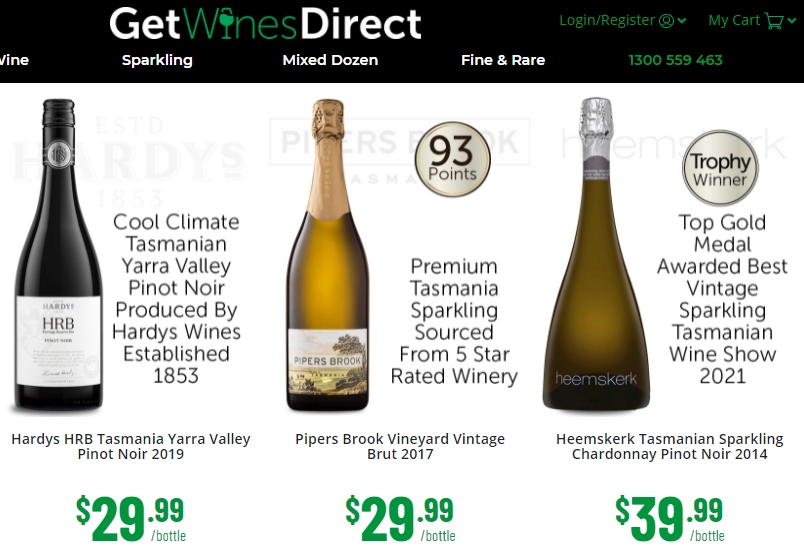 ---
PICK OF THE CROP
Mark gives you his honest opinions about the best wines available right now from Tasmania's wine makers.

2012 Delamere Vintage Rosé $80
Celebrating a special occasion in northern Tasmania? Shane Holloway and Fran Austin would love to guide you through their extraordinary range of sparkling wines at Pipers Brook's Delamere Vineyard. Take the $20 option and you'll marvel at the finesse of this serene, delightfully mature sparkling from the high quality 2012 vintage. Pale rose gold in colour, it's on a leisurely journey through time. Toasty/nutty brioche notes add lustre to a round, creamy palate that belies the wine's age. A joy to drink and share.  www.delamerevineyards.com.au

2018 Devil's Corner Resolution Chardonnay $34
Winemaker Tom Wallace is a talented performer in the Chardonnay space, with the Brown Brothers' Patricia Chardonnay winning a stack of awards with its release from the 2018 vintage. This is very much a wine sibling, with attractive white nectarine and preserved lemon fruit well-supported by stylish French oak and good natural acidity. It's a gentle, seamlessly smooth wine that deserves top points for its elegance and finesse. The last bottles have left the winery so seek it out at your local retailer. Great value.  www.devilscorner.com.au

2017 Grey Sands Byzantine $45
With some 17 different wine grape varieties planted on their Glengarry site, Rita and Bob Richter are well equipped to craft interesting, ageworthy table wines that reflect the uniqueness of their Tamar Valley vineyard. Now four years of age, this quirky mix of Chardonnay, Viognier and Malvasia opens with ripe/tropical, almost mango aromas and the barest hint of oak. A quick swirl in the glass brings forth a harmonious mix of similar mango, stone fruit and tropical flavours, trimmed by neat acidity and food-friendly texture. Match it to stir-fry with lime and chilli.  www.greysands.com.au/

2020 Otherness Verthandi Riesling $55
Verthandi is a collaborative Tasmanian Riesling project being undertaken by former Barossa Valley restaurateur Grant Dickson and Rieslingfreak maker John Hughes. Sourced from Goaty Hill in the Tamar Valley, this is a lovely, aromatic medium-sweet white that warrants comparison with Riesling from Germany's Pfalz and Mosel wine regions. Its rich lime/citrus characters are balanced by fine natural acidity and a slightly spicy minerality. Soft and lingering in the mouth, the wine can be enjoyed now or kept for a decade. Deliciously decadent with soft vegan cheeses.  www.otherness.com.au

2020 Bay of Fires Pinot Noir $N/A
Tasmanian Pinot Noir doesn't haven't to be deep and dark to be a truly satisfying glass of red wine. This upcoming new release from Accolade Wines is an exercise in indulgence, albeit in an elegant, medium-bodied style. The aromas are fabulous – wonderfully sweet and fragrant, flagging the arrival of the pristine red berry and cherry fruit that Pinot Noir lovers adore. The oak is beautifully integrated; the palate length, fine tannin and cleansing acidity impressive. It's a triumph from the challenging 2020 vintage. Bravo.  www.bayoffireswines.com.au
---
ADVERTISEMENT   –   ADVERTISEMENT   –   ADVERTISEMENT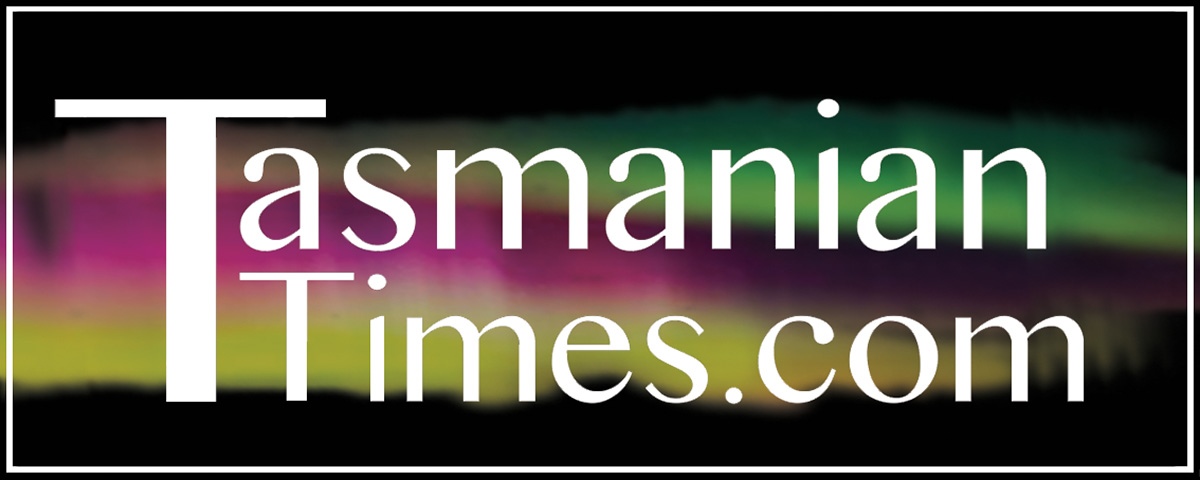 Author Credits: [show_post_categories parent="no" parentcategory="writers" show = "category" hyperlink="yes"]