Letters are welcome on any Tasmanian subject, up to 250 words. Letters should be concise, respectful of others and rely on evidence where necessary. Letter writers should provide a real name and town / suburb. Submit letters in the body of an email to letters@tasmaniantimes.com
Comments are turned off on this post…send us a letter!
---
EPA Must Disclose
Tasmania's Environmental Protection Agency (EPA) should disclose immediately if it is having negotiations with salmon producer, Huon Aquaculture, over charges that the company polluted state waters on a number of occasions. Huon Aquaculture is facing eight charges involving allegations of causing environmental harm, contravening environmental protection notices and discharging oil or an oil mixture into the Huon River estuary.
A six-day trial was due to have begun in the Hobart Magistrates Court last week but did not proceed. Neighbours of Fish Farming (NOFF) is calling on both parties to say if an agreement is being sought between Huon Aquaculture and the EPA which might avoid a public trial. If the EPA and Huon have been negotiating over the future of the charges or making plea deals, the community has a right to know about it.
Allegations about polluting public waters are of serious and legitimate concern and need to be given a proper airing in public. Like many Tasmanians, NOFF believes there's far too much secrecy between Government, its agencies and the industrial fish farms at all levels of decision making. These concerns have been highlighted by the many submissions to the Legislative Council inquiry into fin fish farming raising concerns about the lack of transparency in the industry.
– Neighbours Of Fish Farms, Cygnet
---
Thylacines Rock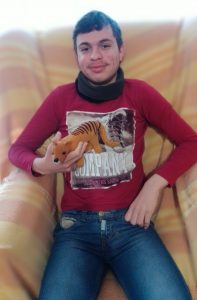 Hi, my name is Andrew, I'm 18 years old and I live in Greece. My first experience with Thylacines happened when I was young around 9 years old when I saw The Hunter. When I saw them for the first time I felt instantly in love, from this moment Thylacines were my favourite animal.
After that I started to do a lot of research on them and in September of 2019 I created my Thylacine Instagram account. In this account I try to educate people about Thylacines. I usually find pictures, illustrations and drawings and I write interesting things about them. Also, sometimes I create my own Thylacine designs and I post them.
The thing that I like about them is their story and the mystery behind this species. My favourite thing about them is their evolution which is one of the most interesting. I'm from the people that believe that Thylacines are still roaming the Tasmanian forests and in the future I would like to go to Tasmania and search for them. I hope I will prove that they aren't extinct
– Andrew Vamvatsikos, Greece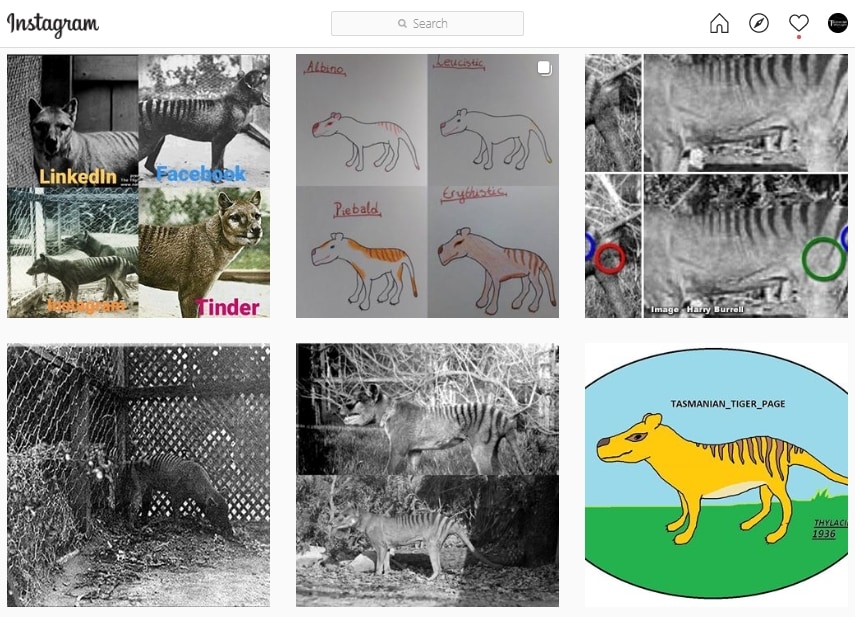 ---
Politicians and their commitments
WOW! Whatever happened to honouring your commitments? Since December, Elise Archer and the Liberal government in numerous print media articles, television and radio interviews as well as written correspondence committed to releasing the "Northern Regional Prison interim social and economic report" prior to the end of February. Apparently this is now available, but according to the Minister will not be released.
Why is that ? One can only surmise that it shows there is little or no community support and that the 80% figure for those locals against having a prison built less than 1.8 kilometres from the Westbury Post Office and 300 metres from the closest neighbour is accurate. We now wait while Elise Archer and her cronies cast the net wider to get the answer they want. Why would anyone trust Elise Archer and the Liberal party on any commitment they make if they are so easily broken?
– Phil Giles, Westbury
---
Burnie's Off
The Evonne Goolagong Foundation have decided to CANCEL the upcoming Indigenous tennis Come N Try Days in BURNIE, SHEPPARTON and BALLARAT due to a statement Tennis Australia have just put out.
This is in order to help contain the spread of coronavirus (COVID-19) and minimise the inevitable strain on our healthcare system.
Our apologies for any inconvenience. We look forward to visiting Burnie, Shepparton and Ballarat in the future to put on one of our fun days!
Thank you and kind regards.
– Anzac Leidig, Evonne Goolagong Foundation
---
Truth to Power
We are always hearing about the endless economic development in Hobart, while we in the north have been patiently waiting for our turn to develop tourism.  Finally our government is realising the north's appeal to tourists with the expansion of the Launceston Airport and a $200M project on Cradle Mountain.  Like Bernie and Devonport, the towns of Prospect, Hadspen, Hagley, Carrick, Westbury, Birralee, Exton, and Deloraine have all waited our turn for tourism development —and here it comes.
Nevertheless, for some ungodly and corrupt reason, our government now wishes to place a maximum security prison smack in the middle of the route to the GWT, in an historic town full of young thriving families and older folks.  Soon crime here will match that of Launceston, which gets worse by the day.
This prison is a huge mistake. It will undoubtedly destroy 'brand Tasmania' and many villages that have been waiting for economic benefit.  A maximum security prison will not only dominate this lovely peaceful town but it will be a horrific disfigurement on the route to the Great Western Tiers. The truth is that no one stops in or near a prison town on holiday.
Hence the fact that other towns around this monstrous prison will also forfeit all economic benefit if they vote for the Northern Regional Prison, and there will be no going back. The Liberals are now dictating to the northern residents that we are not entitled to endeavour on our plans to have lucrative Airbnb businesses, or any prosperity at all.  Oddly, our lords in Hobart are heavily invested in such businesses!  Let's all wake up because we all wish to prosper, not just Hobart!
– Brandan Cormack, Prospect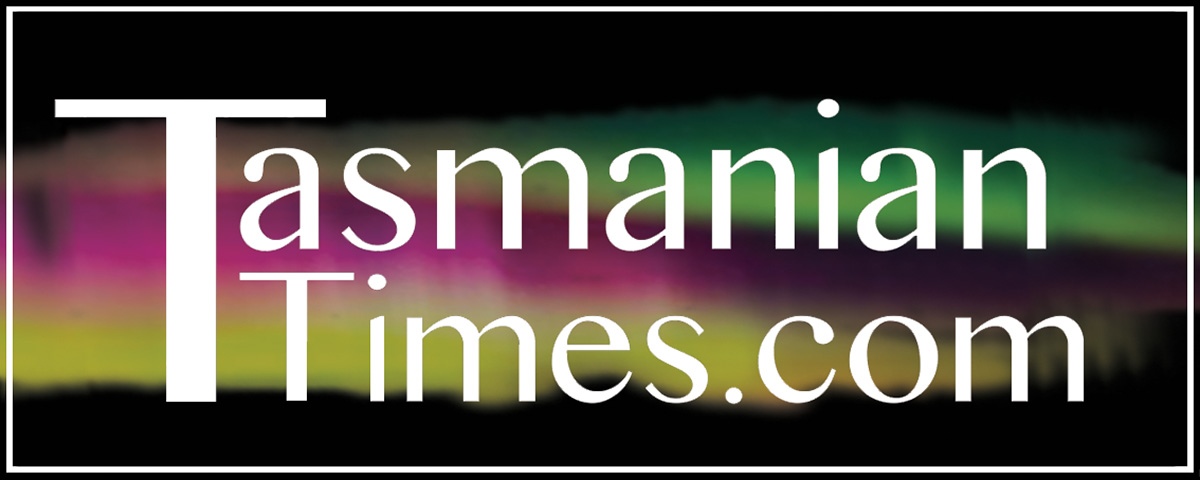 Author Credits: [show_post_categories parent="no" parentcategory="writers" show = "category" hyperlink="yes"]