It's no secret that it's been a tough summer in Tasmania. The fires are still going here in the south of the island. Over 200,000 thousand hectares of wilderness and forestry are gone.
There appears to be no end to the costly firefighting choppers clattering about in our sky from dawn to dusk. The island is parched and there is no decent rain in sight. The start of autumn is as hot as hell and we're being told this is likely to be our new norm.
And just to add to our dismay, the unedifying spectre of an unnecessary cable car on one of our natural wonders is raising its ugly head, yet again.
When thousands of Tasmanians took to Hobart's streets one Sunday morning last May to protest yet again against the cable car, the size of the turnout suggested it was a turning point in the campaign.
The protest made news all over Australia. Even SBS managed a few paragraphs.
Richard Flanagan, Bob Brown and Andrew Wilkie exhorted the upbeat crowd to maintain their vigilance. Heather Sculthorpe from the Tasmanian Aboriginal Corporation said the cable car proposal was "an act of erasure of Aboriginal knowledge and culture."
But a scant nine months on, the protestors' optimism is proving to be a little premature.
Hobart City Council's opposition has been usurped, at least for now, by the state government enacting the Cable Car (kunanyi/Mount Wellington) Facilitation Act of 2017. The move allows the Mount Wellington Cableway Company (MWCC), access to the council-owned land, to carry out a flora and fauna study near the base of the proposed cable car.
This scoping is not as benign as it sounds. The permit (which was leaked) allows vehicles up to six tonnes to enter the site and for dozens of holes to be possibly drilled in what essentially signals the start of the project.
So, what's at stake? The short answer is quite a lot.
Easily accessible for many of Hobart's residents, the mountain has a plethora of walking trails. Locals count on its restorative nature where they can set aside their days' travails; and in their minds, the prospect of this latest cable car proposal succeeding is simply soul-destroying.
Even the rock climbers from all over the world who travel here to climb the delorite columns of its Organ Pipes have petitioned the premier to block previous incarnations of the cable car.
Equally perturbing, which doesn't seem to be getting enough scrutiny, is the plan to also construct a high-end restaurant/viewing room on the mountain's summit; having a seating capacity of up to 200 and a heated hand-rail on the rooftop viewing deck. It's being touted as an ideal location to perhaps pop the question.
What's widely regarded as vandalism of the mountain's facade is, part of an ongoing grotesque throw-back to Tasmania's dark colonial era.
Back to an era when a coterie of privileged individuals beholden to no rule of the land, appropriated and exploited the Island's natural resources for their own financial gain.
It's the Tasmanian Way – a nexus of developers, politicians and mates – who look after each other's interests at every opportunity.
That this mountain could suffer the ignominy of having a cable car permanently imprinted on its façade is galling at best. Steel pylons, some as tall as fifty-five metres, would be installed all the way to the summit to support the car's pods which have the capacity to carry eighty people.
Aside from running a slick website, the MWCC is refusing to release their financial modelling. A figure of $50m has been mentioned, but thus far, the costings remain confidential. This secrecy, which is the company's right, merely reinforces the fact that this is a private venture on public land.
Conservative premier Hodgman is a long-standing advocate. State Labor has folded its tent, with opposition leader Rebecca White suggesting that the project be put up for tender. Unsurprisingly the cable car is opposed by the Tasmanian Conservation Trust and the Greens.
This grand venture looms in stark contrast to Tasmania's poor socio-economic indicators that sees roughly one third of this island's population of 500,000 in receipt of social security or income support.
Successive generations are all too familiar with life's hardscrabble. Tasmania has some of the most socially disadvantaged communities in Australia. In recent weeks, the state's treasurer, Peter Gutwein has insisted that a 2% wage increase over the next three years is all that available for public servants.
This high-end playground on the mountain's summit will simply double-down on this exclusivity and further marginalise ordinary Tasmanians.
The rent-seekers' argument that the spectacular views from Mt Wellington/kunanyi's summit should be able to be enjoyed by all is simply disingenuous; there is already a well-maintained sealed road that winds its way up to the summit, no AWD is needed.
A shuttle bus is also available. In adverse weather, the road is generally closed. Likewise, in such conditions, a cable car cannot operate.
Perhaps, it's simply wishful thinking amongst our ill-intentioned cable car devotees, who insist we should have this facility, hang the expense and damn public opinion.
This rationale may well have its genesis in the perception that Tasmanians often feel like the poor relations of mainland Australia.
No doubt community groups like Respect the Mountain and Residents Opposed to the Cable Car are planning their next moves. And, with a summons for "Mountain Defenders" to step up, who knows what twists and turns are yet to come in this long running saga.
Perhaps we can take some solace from the fact that the idea of constructing a cable car on kunanyi/Mt Wellington was first proposed in 1905, just a few years after Federation.
Back when thylacines still roamed the land. While the poor old thylacine has long since disappeared off the face of the earth, it's still not too late to save our wonderful mountain.
Here's hoping common sense prevails and our ancient mountain dodges this latest full-frontal cash-grab on its integrity. Future generations will appreciate the wisdom of our foresight, if kunanyi manages to escape unscathed again.
Philip Lynch more or less grew up in rural Ireland. And. after too many years in Melbourne, I finally finally made it to Tasmania seven years ago'. Philip works as a nurse. The Irish Times has published some of his emigration pieces. The Age has also … He has lived in Tasmania since 2011.
EARLIER on Tasmanian Times …
Local residents train to peacefully defend kunanyi/Mt Wellington
Drilling on kunanyi … shocking details of Liberal Government plans …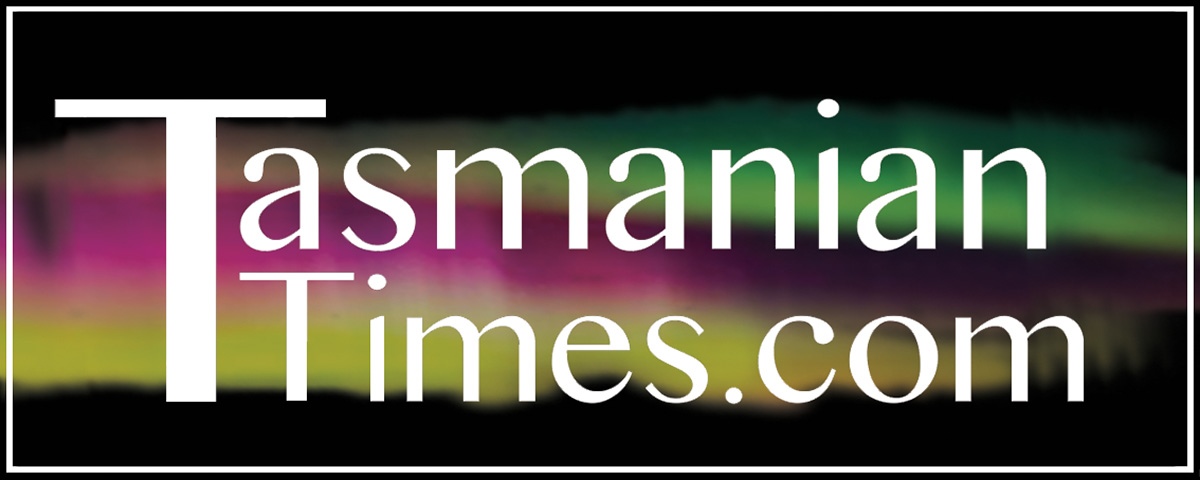 Author Credits: [show_post_categories parent="no" parentcategory="writers" show = "category" hyperlink="yes"]