*Pic: Rob Walls of Richard Flanagan …

Pic: Rob Walls ( https://thisworkinglife.wordpress.com/ ) of Bob Brown with his thumb down …

Pic: Ted Mead … The huge crowd …

Pic: Ted Mead

Pic: Ted Mead of Richard Flanagan with Bob Brown and Bob Brown Foundation's Jenny Weber
First published May 6
Cable car: 'All for a mess of pottage …'
The cable car company says the Hobart public support the cable car—if this is support I'd hate to see what the opposition looks like.
The cable car company says they'll take our children up the mountain for free. I've got news: the mountain has always been free. Kids have been enjoying it free forever.
And I'm one of them. I've loved the mountain since I was little. To have this wonderland, this thumb of the south west, sticking itself into the pie of our city always seemed to me a miracle. I've walked all over it, camped in snow caves as a kid, and climb the Zig Zag most weeks. I've watched the snow swirl around the columns of the Organ Pipes and walked on into the wonder.
I made a book with Peter Dombrovskis and Jamie Kirkpatrick about the mountain. I asked Peter, the greatest wilderness photographer in Australia's history, a man who lived on the very mountain at his Ferntree home, why he thought the mountain was so important.
And Peter told me that it was because it was where all the people—all the people— could come and be in wildness. Peter died before the book went to print. A service was held for him at the Springs. It was a terrible day, heavy showers and wind and very cold. And the emotion of the many people who gathered was extraordinary. This great man who showed us our world of Tasmania was coming home in death to the wild mountain.
Standing there that day we felt the profound power of our mountain. The spirit of this place. It was our place.
And what I have learnt is that this mountain—our mountain, kunanyi—is a deeply spiritual place for so many Tasmanians.
The Palawa fought a brave and terrible war for this land. And their love of this island, their sense of the very real spiritual power of this land, seeped into the souls of the invaders until they too were changed, and they began standing up, fighting for this island also, rather than against it.
And so this mountain is our home, Palawa and Tasmanian. Our home, our place, our mountain.
Now we are presented with the proposal to slash the face of the mountain with the flick knife of greed, in the form of a cable car, ascending over, of all things, the Organ Pipes, destroying the mountain's great jewel, the six cables like six slash marks across the Mona Lisa's face, with a grotesque great tower at the apex of the Pipes, and passing overhead one airborne greyhound bus after another, after another, every five minutes.
What serenity, what peace, what wonder remains for the people below?
Why, if the cable car is such a good thing, are there so many secrets around what the cable car will be? Why has the state govt, as the developers admitted last week, sought to stifle public discussion?
So many secrets, so many questions. What secret subsidies has our govt promised the developers? What informal approvals?
And how is it that the chair of the board of Tourism Tasmania, James Cretan, also can also be the largest preference shareholder in the Mount Wellington Cable Car Company, having bought through his company, Tucre Pty Ltd, 250,000 shares for $312,500?
Tourism Tasmania is a statutory board member of the Mt Wellington Trust, which manages Mt Wellington. How can it be that the Mt Wellington Trust board never saw a conflict of interest with the Tourism Tasmania representative, whose ultimate boss is James Cretan, taking part in its decisions to allow the very same Cable Car Company to conduct preliminary excavations on the mountain?
According to respected economist John Lawrence the Cable Car Company "is a typical start-up company struggling to organise the necessary permits and plans including the use of public land, which may then produce a windfall gain to the few shareholders who have taken a punt and made contributions."
Did the Mt Wellington Trust ask questions of Tourism Tasmania's representative? And if it did not, why not? Did the Tourism Tasmania representative table the fact of Mr Cretan's considerable stake and the possibility of him profiting substantially from the cable car to the Trust? And if they did not, why not?
I am not suggesting impropriety on the part of Mr Cretan. But it appears to be a conflict of interest for him, for Tourism Tasmania, for the Mt Wellington Trust, and for the government.
Mr Cretan should either sell his shares immediately or resign as chair. And if he does neither, I call on Premier Hodgman to sack him. Because no matter how much the govt say it is not an issue, it is an issue.
It is wrong.
Imagine the scandal if the French govt allowed quad bikes to rumble through Paris's Louvre museum, because cruise boat tourists found it more convenient to ride them than walk, and because the quad bike company—part owned by a board member of the Louvre—will profit from it?
If Mr Hodgman continues to argue—as he has—that Mr Cretan's personal stake in the cable car is irrelevant, how can his government be seen to have any credibility or integrity continuing to back the cable car?
There is only one justification for this project and that's tourism. And yet everywhere we look in Tasmania today we see tourism too often not supporting our way of life, but destroying it. It profits a few, but who does it benefit? A tsunami of money is washing over us, and much of it threatens to wash away with it the very things that make this island precious to us—and for those who wish to visit.
And that's the fundamental issue at stake here. We Tasmanians have a way of life that is deeply and profoundly precious to us. Yet everywhere we see it under attack. We see our city threatened by high rise hotels. We see our shack life being lost to $100 million golf resorts. We see our national parks being prostituted and their global significance being hollowed out.
We even see Tasmanians living in tents while speculators make money out of housing tourists.
We see our soul being sold for a mess of pottage and there is no end to the shame and the sadness that we must endure in order to have more and more tourists. And you have to ask: why is this government more interested in building a cable car for tourists than it is in building homes for homeless Tasmanians?
We need tourism, but in today's world the challenge is no longer in attracting more tourists. It is in keeping their numbers in manageable bounds, offering high quality experiences at a premium price. We need tourism, but we need to have tourists visit on our terms. If there are too many tourist buses going up Mt Wellington, restrict bus numbers. It's not hard. And you know what? Tourists will value our island more for the respect we grant it and ourselves.
Tourism must enhance our world, not destroy it; tourism must respect our values, not trash them; tourism must respect what is sacred, and not profane it. The cable car battle is the moment when Tasmanians can say enough is enough.
Tourism should serve us, not we serve tourism.
Build tourist infrastructure on the mountain that respects our values: not a cable car, but more upgraded walking tracks and bike tracks. Disband the discredited Mt Wellington Trust and make kunanyi a national park. It's time.
Link the kunanyi national park up with the World Heritage Area. Build tracks from here to Port Davey and the Styx Valley, and bill them as the great walks they would be. And that would be development for the mutual good and betterment of all.
The alternative is handing the mountain over to a company that registered the word kunanyi as a web domain name for their cable car project. What gives them the right to take a Palawa word and seek to exploit it for their own commercial gain?
They didn't ask the people whose word this is, the Palawa people, whose language it is, whose mountain it has been for forty thousand years, if they could they make commercial use of it.
They just took it.
And that's what they want to do with the mountain. Take it. Take it, and make money out of it.
But it's not a greed mountain. It's not a money mountain. It's not a government mountain.
It's the people's mountain. It's our mountain, the mountain, kunanyi, and we will fight to save it.
This fight won't be easy, this fight will be long, but we have been down this track before and we have learnt that if we persist long enough, hard enough, the truth will surface, and the truth will show that we, the people, were the true guardians of our island's soul.
And we will win, I promise you.
Our home, our place, our mountain.
We will fight for the wonder, our wonder. And we will fight, and we will fight.
And we will not stop until we win.
Thank you.
All Pics below are by Rob Walls …

Andrew Wilkie speaks …
All Pics below are by Ted Mead …
*Richard Flanagan is an acclaimed writer. He won the 2014 Man Booker Prize for The Narrow Road to the Deep North …
• Mercury: Richard Flanagan to headline anti-Mt Wellington cable car rally
• ABC: Thousands turn out to cable car protest (Supplied: Rob Blakers)
• Luke Martin: Tourism Industry Council Tasmania response to Mt Wellington Cable Car protest …
• Bob Brown Foundation: 5000 at Hobart cable car protest
• ABC: Hobart Lord Mayor douses idea to hold elector poll on cable car proposal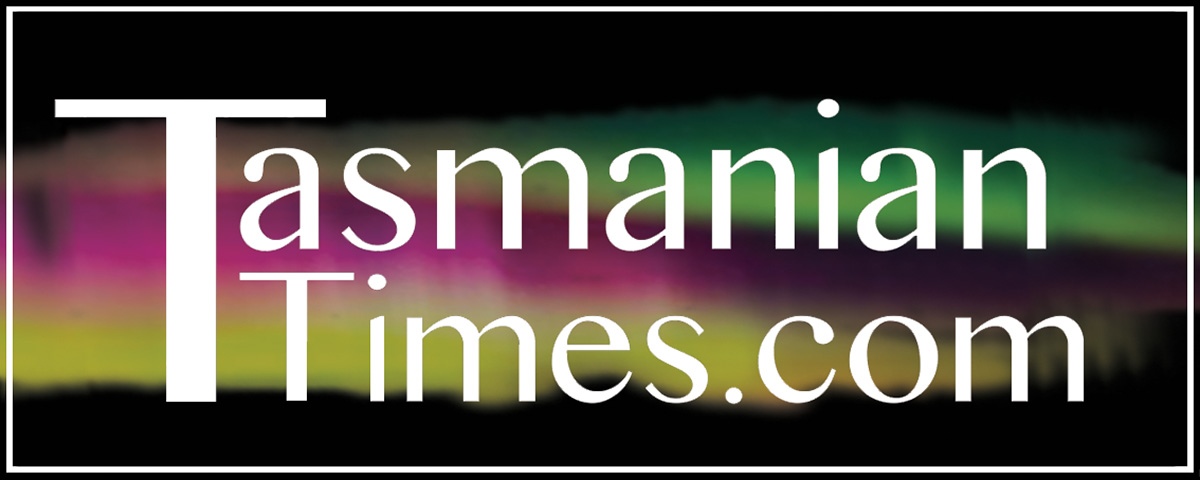 Author Credits: [show_post_categories parent="no" parentcategory="writers" show = "category" hyperlink="yes"]