If you felt like hiding under the doona for a few more minutes this morning, spare a thought for Absolute Viticulture's Marty Smith.
The chances are that by the time your feet hit the floor, the consultant viticulturist and vineyard contractor will have already spent an hour or so mulling over weather maps and his busy schedule of client talks and regular site visits.
The family business Smith formed with his wife Lisa back in 2013 may be small but in recent times it's been at the centre of a significant number of vineyard developments around the state. Many are large-scale by Tasmanian standards.
"I've worked out we've established close to 350 hectares of new vines during the past four years," Smith says.
"On top of that, we were also responsible for harvesting close to 15 percent of Tasmania's 2020 wine grape crop. That's two years in a row we've picked that volume."
Smith believes his development projects have increased Tasmania's vineyard area by almost 20 percent.
"We've got another 80 hectares of new vineyards to establish this year, mostly down south," he notes.
While few operators in Tasmania's cool climate wine industry would deny the Smiths' viticultural business has set a cracking pace since its inception, none will be surprised by its professionalism.
Marty Smith has spent his entire life living among vines. Born in South Australia's Clare Valley, his childhood home was on a vineyard owned and operated by his parents, Chris and Kasia Smith. In 1986, the family moved to Northeast Tasmania, where his father established Clover Hill Vineyard at Lebrina for its Victorian parent company, Taltarni Vineyards.
"From 2002 until 2009, I worked alongside Dad at Clover Hill as the company's Technical Officer," Smith adds.
"In 2008, three years after Clover Hill was named Tasmanian Vineyard of the Year by the Royal Agricultural Society of Tasmania (RAST), I won the RAST's Oenology Scholarship. The next year, I became viticulturist at Bleasdale Vineyards in South Australia. I was responsible for the management of some 700 hectares of company and client vineyards."
Today, the list of Absolute Viticulture clients in Tasmania includes some of Australia's biggest and best-known wine companies – Treasury Wine Estates, Accolade Wines, Brown Family Wine Group, Hill-Smith Family Vineyards and the Fogarty Wine Group to name a few.
The latter owns a suite of high-profile premium brands in Western Australia, Victoria and New South Wales. In 2019, the Fogarty Wine Group took up 50 percent ownership of the Cambridge-based contract winemakers Tasmanian Vintners, the company entity created following the sale of financially troubled Winemaking Tasmania.
Greenfield sites purchased at Forcett and Richmond in southern Tasmania were also earmarked for development by the Fogarty Wine Group. In 2019, Smith and a small army of private contractors planted 37 hectares of new vineyard at Forcett. It's a short distance from the 40ha Woodside Vineyard recently established by the Hill-Smith family.
Two weeks ago, major earthworks began at Strelley Park, a 170ha parcel of land outside Richmond in Tasmania's Coal River Valley. In coming months, Absolute Viticulture will install necessary vineyard infrastructure before planting around 40 hectares of vines. Future developments will see each of these Fogarty Wine Group projects expand to 100 hectares of vineyard area.
"The Fogarty Group has vineyard assets right across the country, and their focus is high quality premium wine," Smith explains.
"These new projects at Forcett and at Richmond will have similar focusses, with Pinot Noir and Chardonnay being the dominant grape varieties."
While vineyard development in southern Tasmania has become Absolute Viticulture's stock-in-trade in most recent times, there have been plenty of similar projects elsewhere in the State to prompt the Smiths and their young son Carlix to become inveterate travellers.
In 2019, for example, vineyard management roles coupled with the establishment of new plantings saw them become familiar faces around Swansea and Cranbrook on Tasmania's east coast, Campbell Town in the northern Midlands, and Sassafras and Port Sorell on the north-west coast. It's little wonder the Smiths currently divide their down time between a home/office in northern Tasmania and the family's Blackwood House property on the east coast.
This year's vintage on the 6ha Cranbrook vineyard was a high quality one, but provided little joy to its owners. Chris Smith died suddenly last September, while holidaying in Queensland.
"Dad loved helping us on the vineyard after he retired," Marty Smith recalls.
"He said to me on his last visit that he just loved working with his son. He reckoned helping establish our vineyard reminded him of a lot of what we did together back in South Australia in the 70s. He said he couldn't put it into words.
"One day, I will understand when I do the same with our son."
Support local
This week's further easing of Tasmania's coronavirus restrictions will have been sweet music to the ears of the State's licensed clubs, pubs and vineyard cellar doors.
"More businesses will be able to survive the COVID-19 pandemic," observed Tasmanian Chamber of Commerce and Industry CEO Michael Bailey in Wednesday's press release, published on the organisation's website.
"By allowing one person per two square metres, the Premier has got the balance right. We need to ensure we have strong social distancing rules in place, but we also need to provide businesses with the capacity to trade. 
"This is a great start and will be a big boost to business confidence."
Good news travels fast, but no-one should doubt the rate of recovery for many businesses in the State will remain at a snail's pace for remainder of the year.
With that in mind, Wine Tasmania continues to promote the online one-stop-shop initiative it set in place at the beginning of May.
Producers showcased in the present campaign include Barringwood Estate, Bellwether Wines, Brook Eden Vineyard, Coal Valley Vineyard, Clover Hill Tasmania, Kate Hill Wines, Pipers Brook, Pooley Wines, Priory Ridge Wines, Stoney Rise Wine Company, The Ridge North Lilydale and Winter Brook Vineyard.
The Wine Tasmania website encourages consumers to take advantage of its 'Tasmanian taster' pack. It comprises one wine from 12 different producers, big and small. A wide range of wine styles and grape varieties are included. #supportlocal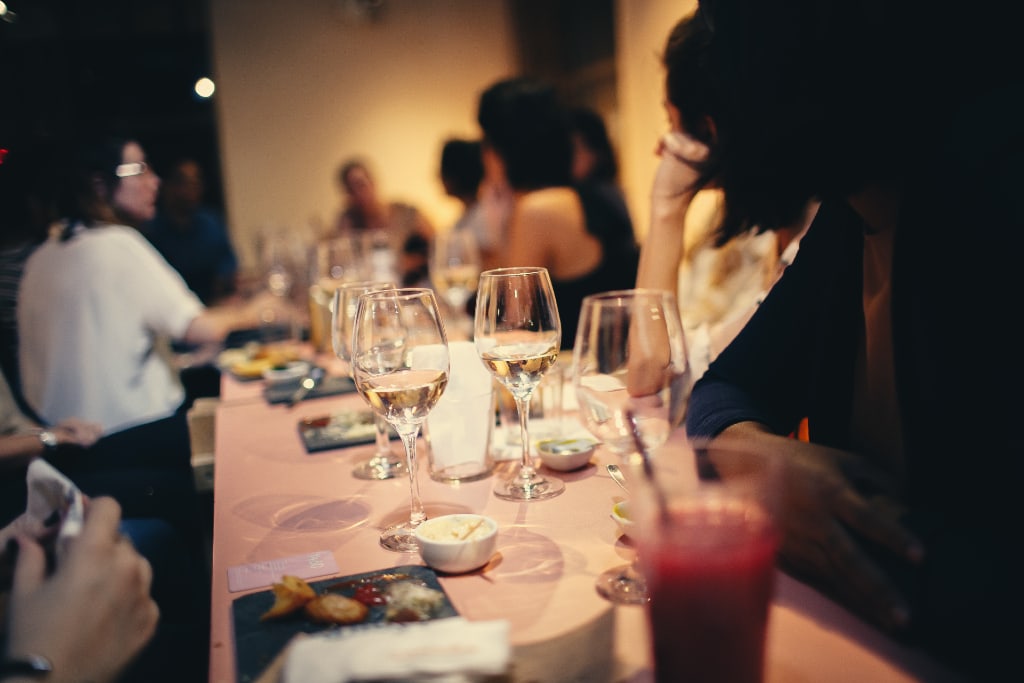 ---
Hobart's Mark Smith wrote his first weekly wine column back in 1994. Now more than 1700 features and 25 years later, he continues to chart the successes of Tasmania's small scale, cool climate wine industry with regular contributions to some of Australia's leading industry publications.
---
PICK OF THE CROP

Mark gives you his honest opinions about the best wines available right now from Tasmania's wine makers.
NV The Ridge North Lilydale Sparkling Rosé $79 for 2 bottles
Sue Denny and Harry Rigney's 2ha vineyard in the State's northeast was once home to the Denny family's Bridestowe Estate lavender farm. Named 2017 Best Small Vineyard by the Royal Agricultural Society of Tasmania, the sun-drenched site is planted to Pinot Noir, Chardonnay and Pinot Meunier. All three are used in this elegant sparkling, created by contract winemaker Fran Austin. True to its Rosé style, it has lovely delicate fruit with great verve and freshness. It should be even better in another year as it gains depth and complexity. www.theridgenorthlilydale.com

2019 Eddystone Point Pinot Gris $26
Accolade Wines' portfolio of Tasmanian brands is a treasure chest of cool climate riches that includes House of Arras and Bay of Fires, as well as its entry-level Eddystone Point. The depth of quality is reflected in attractive, well-priced wines like this recent Pinot Gris release. Sourced from sites in the Tamar and Derwent Valleys, it's a real smoothie. Ripe, juicy pear and melon fruit is supported by a carefully modulated dab of residual sugar and fine, balancing acidity. Lovely texture comes courtesy of some smart lees work in tank and older oak. Gold medal, Adelaide 2019. www.bayoffireswines.com.au

2016 Grey Sands Byzantine $46
Grey Sands, on the western edge of the Tamar Valley, dares to be different. While it consistently makes one of Australia's best varietal Pinot Gris wines, the family-owned brand is also home to some quirky red and white wine blends. This current release is crafted from Rita and Bob Richter's miniscule plantings of Chardonnay, Viognier and Malvasia. It's not a showy wine but there's a good deal to enjoy – attractive blossomy aromas, and a harmonious mix of stone fruit and tropical flavours. The aftertaste is dry and intriguingly spicy, thanks to the use of subtle oak by its contract winemakers. www.greysands.com.au/

2018 Milton Pinot Noir $38
Milton, on Tasmania's East Coast, started life as a substantial farming property back in 1826. Today, a modern and well managed 20ha vineyard provides the Dunbabin family with their primary source of income from the Swansea site. No wonder, when you taste its range of estate-grown wines. They're generous and well crafted, with the vineyard's Pinot Noir acting as its flagship. This cranberry and black cherry/dark berry release from the excellent 2018 vintage has gold and silver show medals to its credit already. Great length of flavour with fine tannin suggests there'll be plenty more rewards in the future. www.miltonvineyard.com.au
---
ADVERTISEMENT   –   ADVERTISEMENT   –   ADVERTISEMENT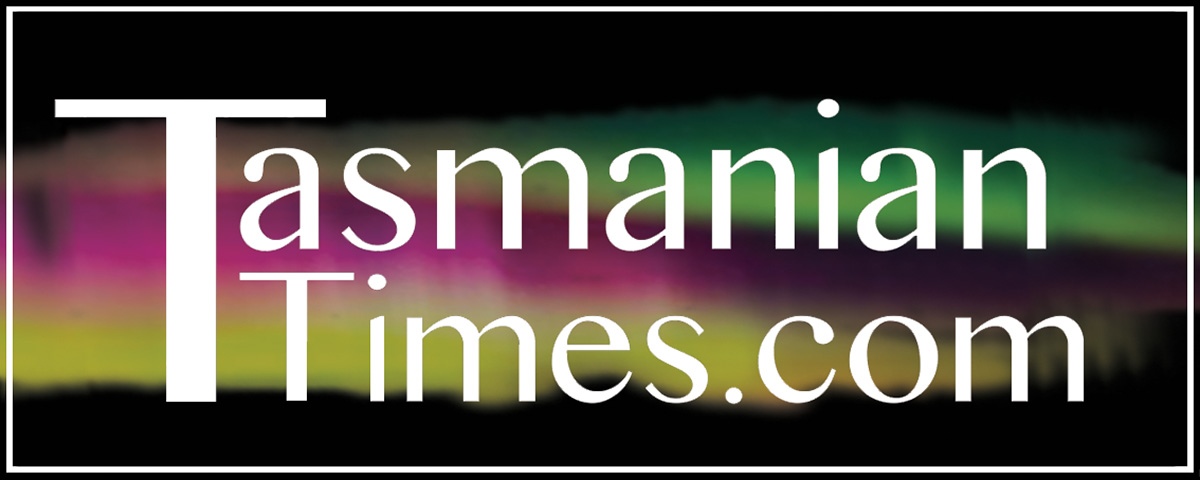 Author Credits: [show_post_categories parent="no" parentcategory="writers" show = "category" hyperlink="yes"]