Wine producers can say what they like about site selection, vineyard management and winemaking regimes, when it comes to deciding when to harvest their precious crops, nature has the final word.
And the word on everyone's lips lately has been 'rain.'
Few pickers enjoy working when autumn rains fall from the heavens. But that wasn't the reason for the stop-start harvesting that occurred on many Tasmanian vineyards during March and April. Wine grapes don't like rain then either.
Downpours during the final weeks of ripening can cause thinned-skinned varieties like Pinot Noir to swell with water taken up by plant roots. That brings with it a corresponding dilution of flavour and a drop in natural grape sugars – winemaking inputs to be avoided wherever possible. Berry-splitting can facilitate the onset of disease.
Enter from stage right the unlikely hero of Tasmania's 2020 vintage – Riesling.
"Yep, I think it will become one of the talking points of this year's harvest," says Justin Arnold from Ghost Rock Vineyard.
"Despite the odds being stacked against it, our Riesling has come through the seasons really well.

Of all the varieties we grow at Northdown, it's been the vintage surprise packet… a very pleasant surprise packet. Fruit quality is excellent."
Winemaker at northwest Tasmania's first commercial winery, Arnold says this vintage was among the toughest he's experienced across the six vineyards and 30ha of vines he and co-owner Alicia Peardon operate 10km east of Devonport Airport.
As a late-ripening variety with a susceptibility to Botrytis bunch rot, Riesling is always likely to provide challenges in a relatively high rainfall growing environment, Arnold acknowledges. But the joy it ultimately provides consumers makes them seem worthwhile when the variety is undergoing fermentation in the winery.
"In any given year in Tassie, Riesling always provides us with fruit that has great structure and elegance," he adds.
"That gives us the ability to fine tune the texture and residual sugar of our wine to suit the acid structure we get from the vineyard. As a winemaker, that's a great position to be in, even in years like 2020. I think she's a fighter, this variety. I love it."
Industry veterans Claudio Radenti and Fred Peacock are also quick to sing Riesling's praises. Between them, the pair have experienced more than 60 Tasmanian vintages. Both believe the renowned German variety is under appreciated by makers and consumers alike.
Now proprietor of Bream Creek Vineyard on Tasmania's southeast coast, Peacock entered the industry as Tasmanian State Viticulturist in 1984. He has fond memories of Riesling being our dominant white grape before losing ground to Chardonnay and then to more recent interlopers like Sauvignon Blanc and Pinot Gris. Some of his own Riesling vines were planted in 1974, and are among the State's oldest.
Named Viticulturist of the Year 2018 by leading Australian publication Gourmet Traveller Wine, Peacock provides advice and vineyard management to Riesling sites in the Coal River Valley and Derwent Valley as well as Bream Creek. Right now, the variety appears a vintage success story, he says, performing significantly better than Chardonnay in some locations.
"Crop sizes are generally down this year by as much as 30 percent, but the quality of Riesling on many sites I've visited has been exceptional," Peacock notes.
"The fruit intensity and natural acidity are beyond anything I've seen for quite a while. There's huge variability across vineyard sites, blocks and varieties, however. A lot depended on the timing of weather events and vineyard flowering. If you were lucky to dodge the wind and the rain for a short period at just the right time, you did well, especially with varieties that flowered later in the season."
"I'm quietly confident about our 2020 Riesling," muses winemaker Claudio Radenti.
The Freycinet Vineyard Riesling maestro since 1992, Radenti says many sites up and down Tasmania's East Coast were exposed to additional challenges this year because of unseasonably low rainfall.
"The early effects of the drought were just relentless," he admits.
"Our crops were down by around 30-40 percent, but the incredibly small berries and small bunches have given us some beautiful fruit for winemaking. This year's Riesling is pure, pristine and delicious. It took a bit longer to ripen, but it was worth the wait."
Like Radenti and Peacock, Pipers Brook Vineyard chief winemaker Luke Whittle is similarly optimistic about the Riesling blocks the Belgian-owned company has located in the Tamar Valley and in northeast Tasmania.
"Riesling's been pretty strong for us again this year," he says.
"We've had to work hard to stay ahead of the disease pressure we saw building as a result of all the rain we had in late summer and early autumn. We had lovely flavours develop quite early on this vintage, which is typical of Riesling from long, cool ripening seasons. We don't have high sugars. We have great aromatics and a concentration of flavours instead, along with nice crisp acidity."
Whittle and industry peers like Arnold, Radenti and Peacock have created Riesling magic in recent vintages. Don't be surprised to find they've pulled a few more rabbits from their Rieslings hats.
Sparkling research
Pipers Brook Vineyard founder Dr Andrew Pirie received national media coverage at the end of April, but it wasn't Riesling that captured the attention of ABC Catalyst presenter Noby Leung. The PhD student and occasional experimental cook delivered an incisive and interesting summary of Tasmania's current research into sparkling wine.
The 56-minute How Food Works (Part 2) episode aired on April 28. Dr Pirie's Apogee sparkling wine program is featured from around the 35-minute mark of the segment, currently available online at ABC iView. Renowned Tasmanian research scientist Dr Fiona Kerslake is also interviewed. The Tasmanian Institute of Agriculture Head of Horticulture is examining the science behind the fizz that develops in bottle whenever sparkling wine is created by traditional methods.
Fascinating viewing, best enjoyed, of course, with a glass of Tasmanian sparkling wine.
---
Hobart's Mark Smith wrote his first weekly wine column back in 1994. Now more than 1600 features and 25 years later, he continues to chart the successes of Tasmania's small scale, cool climate wine industry with regular contributions to some of Australia's leading industry publications.
---
PICK OF THE CROP

Mark gives you his honest opinions about the best wines available right now from Tasmania's wine makers.
2018 Pipers Brook Vineyard Riesling $35
Tasmania's romance with Riesling dates back to the 1980s when industry pioneer Dr Andrew Pirie began producing wonderful Germanic styles from vines planted at Pipers Brook in 1974. Now over 45-years-old, many of those same vines helped create this somewhat shy but very intense dry white that simply begs cellaring. Tamar Valley fruit gives it a nice bit of citrussy expressiveness that makes it oyster-ready now. Show some patience and you will be rewarded with a knock-out aged wine that northern Tasmania does oh-so-well. www.kreglingerwineestates.com.au

2018 Bream Creek Old Vine Reserve Riesling $48
Riesling featured among the original plantings made at Bream Creek Vineyard in 1974. Now approaching half a century in age, the vines continue to produce small crops of fruit with a rapier-like cut. In rare vintages, a limited release Reserve wine is created. The 2018 is a superb rendition, winning media acclaim and show success on 3 continents. Ever so slightly off-dry, it can be enjoyed now with gently spicy Asian cuisine. Better still, buy a few bottles for the cellar. It's headed for greatness. www.breamcreekvineyard.com.au

2019 Riversdale Estate Cygnus Riesling $167.88 for 6
Riversdale Estate in the Coal River Valley lies between the University of Tasmania's radio telescope observatory and Pitt Water. Family-owned and operated, the site has been been a star performer with barrel-fermented Chardonnay. In more recent times, top-notch Riesling has also been produced, in a number of different guises. Cygnus is essentially 'reserve' quality, the 2019 winning gold at the 2020 Tasmanian Wine Show. Powerful, dry and minerally, it drinks especially well with scale fish. A keeper, too. www.cellarmasters.com.au

2018 Pressing Matters R139 Riesling 375ml $29.70
Enjoy delicious late harvest Riesling? Then this recent release from Coal River Valley producer Pressing Matters will be right up your alley. Entirely estate-grown and thereby limited in production, it's a sweet and hedonistic treat to be savoured at any time over the next decade or so. Riesling's signature tunes of citrus and apple blossom are very much in evidence, but avoid the pitfalls of pairing it with hefty puddings or overly sweet desserts. The wine is best appreciated with fresh Tasmanian orchard fruits or soft cheeses. www.pressingmatters.com.au
---
ADVERTISEMENT   –   ADVERTISEMENT   –   ADVERTISEMENT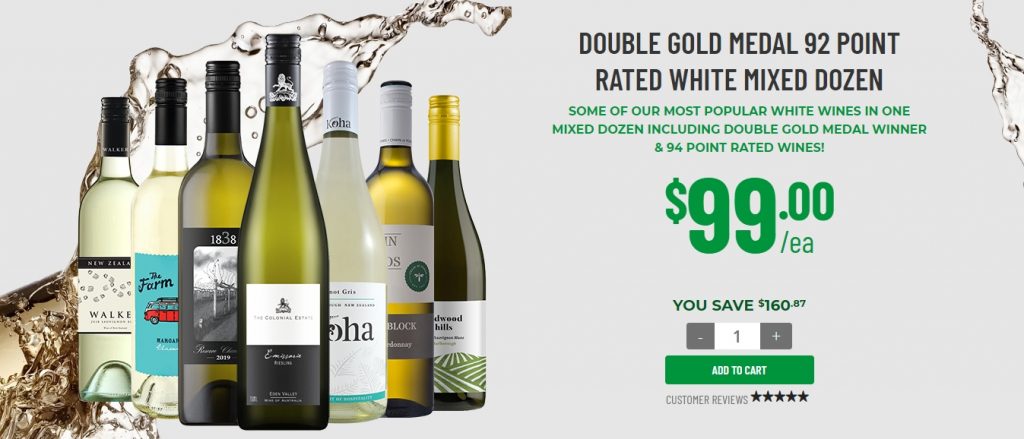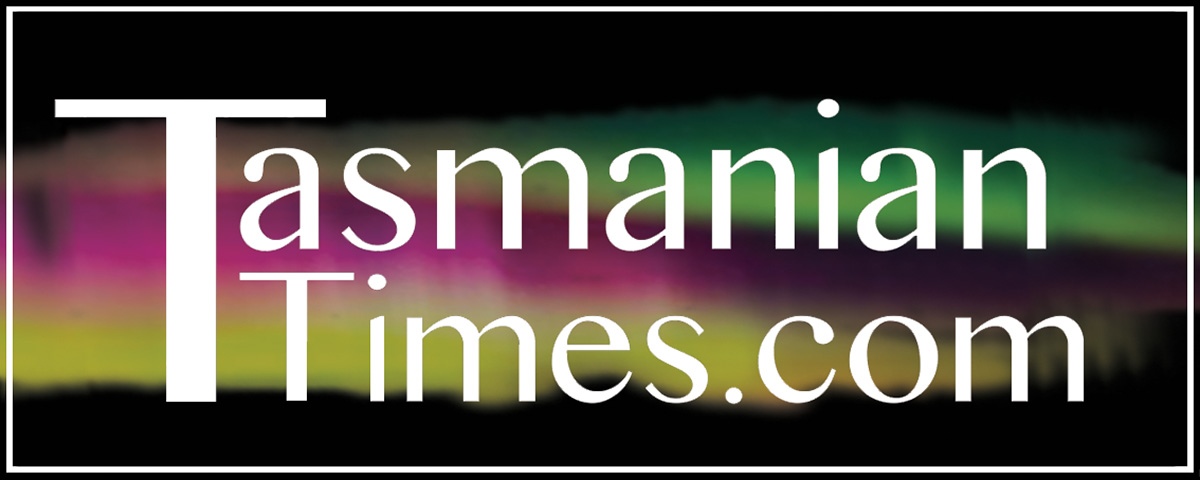 Author Credits: [show_post_categories parent="no" parentcategory="writers" show = "category" hyperlink="yes"]