Maria Island is located off the east coast of Tasmania. It is usually accessed by a ferry service from Triabunna, although some private yachts call in directly.
Early history
The island operated as a convict penal settlement (the second to be established in Van Diemen's Land) between 1825 and 1832.
The aim of the settlement was to ease over-crowding in Hobart.
Convicts sent to Maria Island constructed a number of buildings using locally-quarried stones and bricks. They also worked in a number of different industries, including (but not limited to) timber-cutting and shoe-making.
The settlement was plagued by frequent escapes and other disciplinary problems, so it was closed down in 1832. Most of the convicts were transferred to Port Arthur.
The site was left abandoned until it was re-opened as a probation station ten years later. It was during this second period of operation that the settlement dramatically expanded.
Over-crowding became a continuous problem, though, so the settlement closed down again in 1850.
Among the convicts who served time at Maria Island was the Young Irelander William Smith O'Brien.
Later history
The island was given to some farmers, who found that the rich pastures and mild climate were ideal for grazing sheep.
Then, in 1884, the whole island was leased to Angelo Guilio Diego Bernacchi, an Italian silk merchant. Bernacchi noticed the island's mild climate and good soils, so he decided to turn Maria Island into a Mediterranean paradise. According to The Australian Dictionary of Biography:
"Bernacchi wished to introduce sericulture [the rearing of silkworms for the production of silk] to the colony and chose Maria Island, which enchanted him. In April the family moved to the former convict settlement of Darlington at the north of the island. Although many colonists were suspicious of the charming, persuasive Italian, the Maria Island Leasing Act was passed on 24 November 1884 granting Bernacchi a lease from 1 January 1885 for ten years at one shilling a year."
The conditions included outlaying £10,000 and establishing sericulture and viticulture within twelve months. At the end of the first five years, if the lessee had expended £5,000, he would be entitled to select 500 acres (202 hectares) on the island as freehold at £1 per acre. If either industry were established by 1895, Bernacchi would be entitled to a forty-year lease at £300 per annum. He soon spent £1000 on improvements to Darlington. He also planted orchards and 50,000 vines from the de Castella vineyards in Victoria.
In 1886, Bernacchi was naturalised and invited parliamentarians to inspect the island. They were welcomed with fireworks, brilliant Chinese and Venetian lanterns, and champagne banquets. The first grapes were picked in May. Sir Matthew Davies visited the island and was so impressed that he became Bernacchi's partner. The Maria Island Company was floated in 1887 with a capital of £250,000 and Bernacchi as resident managing director.
"The company planned to establish a township and its intended interests included sericulture, wine-making, fruit-growing, farming, cement, limestone and marble, fisheries, and sheep and cattle fattening. Darlington, renamed San Diego, by 1888 was a boom town of about 250 people of a dozen nationalities. Buildings had been repaired and others erected, including a hotel and coffee palace. The island was dubbed 'the Ceylon of Australasia, and a Tasmanian Eden'."
But the island's tenure as a Tasmanian Eden didn't last: a financial crisis during the 1890s forced its residents to leave.
The National Portland Cement Company tried setting up a works on the island during the 1920s, but it failed because of the Great Depression.
The island was declared a National Park in 1971. Its only 'permanent residents' are Park Rangers, who look after the island and its wildlife. Some of the buildings at Darlington are in use for Maria Island National Park visitors.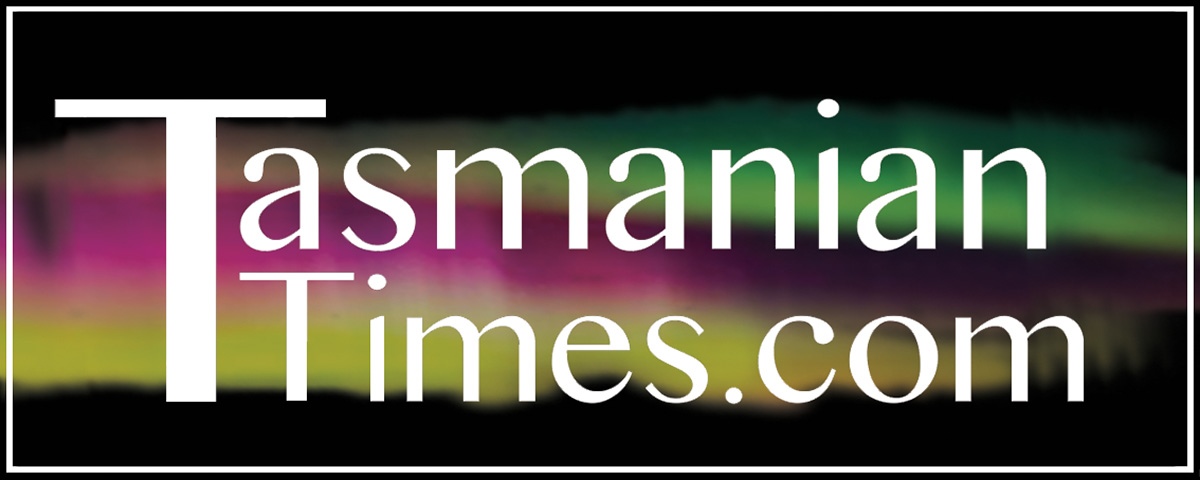 Author Credits: [show_post_categories parent="no" parentcategory="writers" show = "category" hyperlink="yes"]