Laying the foundations for a successful wine business takes much more than a good bit of vineyard dirt and a state-of-the-art winery facility. It requires vision, passion and tenacious spirit. These are the human elements that make the wine world go around.
That is something Tasmania's small, close-knit wine community has paused to reflect on this week following the sudden death of Sinapius Vineyard co-founder, Vaughn Dell. Dell died at his family home on the vineyard in the early hours of Tuesday morning. The 39-year-old was the doting father of two young girls.
Soul mates since their early teenage years, Dell and his wife Linda Morice established their cutting-edge Pipers Brook operation back in February 2005. Only 23 years old at the time, the young couple were essentially industry 'newbies,' with limited knowledge and practical experience of cool climate viticulture.
Between them, Dell and Morice managed to turn Sinapius Vineyard into one of the state's most exciting and widely respected producers of small scale, single vineyard wines.
"Vaughn and Linda spent more than 15 years working together on their vineyard site," says Justin Arnold from Ghost Rock Wines.
"They deserved at least another 15 years of being together, just getting some enjoyment out of it. Everyone in the industry has been stunned by his death this week."
Dell and Arnold were friends and close confidantes for more than half their lives. Their paths crossed when they were both 14 years old, playing junior football on Tasmania's North West Coast. Subsequent professional playing careers – Dell with the Burnie Dockers and Arnold with Devonport Port Power – brought mutual admiration and a lifelong friendship.
"I played with a lot of young guys over the years and Delly was the most courageous player I ever saw out on the footy ground," Arnold recalls.
"He continued to show that same passion and commitment all through the rest of his life. That said, I think if you'd asked us when we were 18 or 19 what we'd be doing after football, neither of us would've put money on being in the wine industry. It's quite remarkable how that's played out. That's been a lovely twist to our journey all these years.'
Dell and Morice began their Tasmanian wine odyssey by purchasing an established vineyard on property that once belonged to the Richardson family, founders of Pipers Brook's Delamere Vineyard. The site had been planted to 2.5ha of Pinot Noir and Chardonnay in the mid-1990s and given the name Golders Vineyard by its owner, Richard Crabtree.
The move to Pipers Brook reflected a change of heart for the former AFL schools development officer and his occupational therapist partner. They first bought land at Kendenup, north of Mount Barker in the Great Southern wine region of Western Australia.
Dell had worked vintage at Barwick Wines, 270km away in Margaret River.
"We really loved Mount Barker," Dell once said in explaining the couple's move back to their home Ssate.
"Pretty soon we began to question whether we really wanted to be starting a new business with all our family members back in Tassie. It just so happened that around the same time Golders was advertised for sale."
Today, Sinapius plays host to a tiny on-site winery and four small, discretely different vineyard blocks. These comprise a little over four hectares of close-planted, meticulously managed vines. They include 14 clones of Pinot Noir, 11 clones of Chardonnay, 9 clones of Riesling, together with smatterings of Pinot Gris, Grüner Veltliner, Pinot Blanc, Gewürztraminer, Chardonnay Musqué and Gamay.
The vineyard's most recent additions include 1200 Ribolla Gialla vines, planted during the summer of 2020. Little known in Australia, the ancient white wine variety can be found in parts of northern Italy and Slovenia.
"Vaughn wasn't afraid to try new varieties and clones, and new ways of doing things," says Delamere Vineyards co-owner, Shane Holloway.
The former South Australian and his wife Fran Austin have been Sinapius Vineyard neighbours since the couple purchased Delamere in 2007.
"Vaughn's been there every single day that we've had our place," Holloway continues.
"He was there from the get-go, and we both really matured together as owners of wine businesses. The beautiful thing is that Vaughn was the kind of guy that was always willing to back himself in everything that he did.
"He was a deserving winner of the Dr Don Martin Sustainable Viticulture Fellowship in 2017. He and Linda then went on their overseas study trip and came back with a whole lot of new ideas and understandings. Those experiences were really starting to show through in the quality of the wines Vaughn was making.
"This week has been a very sad one for Vaughn's family, and for the industry as well. He was so passionate and so driven by his love of the land. He had such a strong desire to push boundaries and improve the quality of his winemaking and viticulture. Vaughn's loss will be a huge blow to the industry as well as to his family and friends."
For further details, read our November 2018 feature on Sinapius Vineyard.
Community response
"We're all devastated by news of Vaughn's sudden death, and we're so sad for Linda, the girls and their families," says Wine Tasmania Chief Executive Sheralee Davies.
"At just 39 years old, Vaughn was already regarded as one of the wine sector's leaders.
Together with Linda, Vaughn's relentless desire to learn and excel is reflected in the meticulous Sinapius vineyard and its wines.
"Never one to do things the easy way or to follow others, Vaughn constantly investigated, learnt, experimented and applied techniques to grow and craft wines that expressed their unique site, and for which he and Linda gained a cult following and much respect from their peers.
"We'll all miss Vaughn for his curiosity, generosity, positive attitude, determination, big smile, infectious laugh and obsession with Gamay and clones. We've not only lost a friend, but the whole Tasmanian wine community has lost a very bright light far too soon. Vaughn will be sorely missed but not forgotten. Our thoughts are with Linda, the girls and their families."
Tasmanian Times would like to endorse Ms Davies' sentiments. We encourage readers to lend their support to Linda Morice and her young family by purchasing wine direct from the Sinapius website. #supportlocal
---
Hobart's Mark Smith wrote his first weekly wine column back in 1994. Now more than 1600 features and 25 years later, he continues to chart the successes of Tasmania's small scale, cool climate wine industry with regular contributions to some of Australia's leading industry publications.
---
PICK OF THE CROP

Mark gives you his honest opinions about the best wines available right now from Tasmania's wine makers.
2019 Spring Vale Sauvignon Blanc $28
Sauvignon Blanc did not feature among the Lyne family's first plantings at its Cranbrook home base on Tasmania's East Coast. Acquisition of the neighbouring Melrose property helped introduce the variety to Spring Vale stalwarts. More recent plantings have consolidated the move. Like its predecessors, the 2019 is a relatively light bodied wine that has good varietal flavour with few vices. A hint of residual sugar provides additional palate weight and balances the variety's refreshing natural acidity – no bad thing in these parts. Enjoy with freshly prepared fish and chips. www.springvalewines.com/

2017 Derwent Estate Late Harvest Riesling $30
Nowadays a minor variety in terms of its planted area, Riesling remains one of the jewels in Tasmania's wine crown. Vineyards along the River Derwent have consistently done well with the classic European grape, and this 2017 medium-sweet wine from the Hanigan family at Granton provides ample proof. There's plenty to enjoy here – rich honied varietal flavours, with touches of lime and nectarine for good measure. It lasts well in the fridge, so it could easily be served as a quick pick-me-up at the end of a day's work. Short to medium term cellaring will add complexity if that style is preferred. Lovely. www.derwentestate.com.au

2018 Sinapius Close Planted Pinot Noir $55
What a rich legacy Vaughn Dell has left for lovers of stylish and distinctive Tasmanian Pinot Noir. This wonderfully smooth and aromatic young red essentially occupies the bottom rung of a Sinapius portfolio ladder that reaches for the stars. Sensitively created from estate plantings, its richness and intensity are delivered on a long savoury palate that will run you ragged through its maze of fruit, oak and spice characters. It's still a babe in the woods at the moment, so be sure to buy a bottle or two for the longer term, say 5-8 years. Beguiling and attractive now, the wine will undergo a fascinating evolution over time. www.sinapius.com.au

Good Gamay can be hard to find in Australia. Winemaker Vaughn Dell believed Beaujolais' trusty red grape has a great future in Tasmania, and he could well be right. Vintage 2018 at Sinapius produced a crackerjack example of the variety, and this new release is tracking along a similar path. There's a real juiciness that only cool climate origins can consistently replicate. Made from close-planted six-year-old vines, the quality of this wine already shows Gamay's potential for long term success in our vineyards if the variety is given the thought and care it deserves as a classic variety. Delicious. www.sinapius.com.au
---
ADVERTISEMENT   –   ADVERTISEMENT   –   ADVERTISEMENT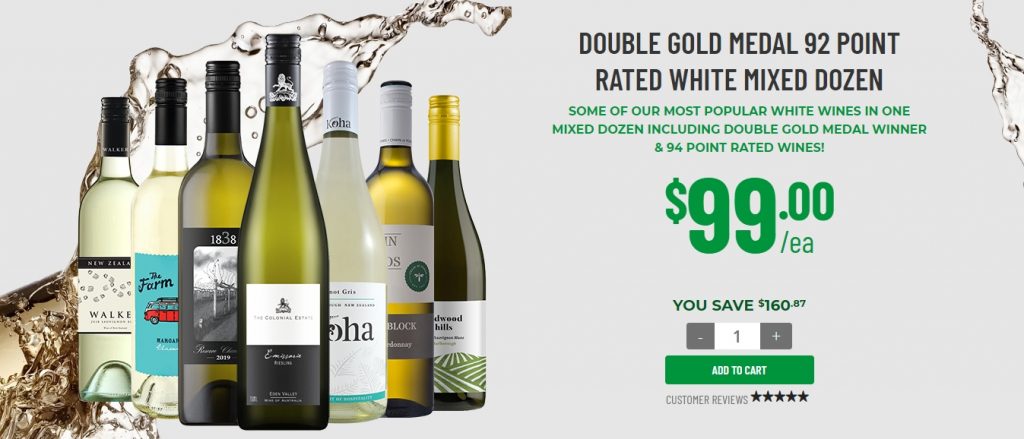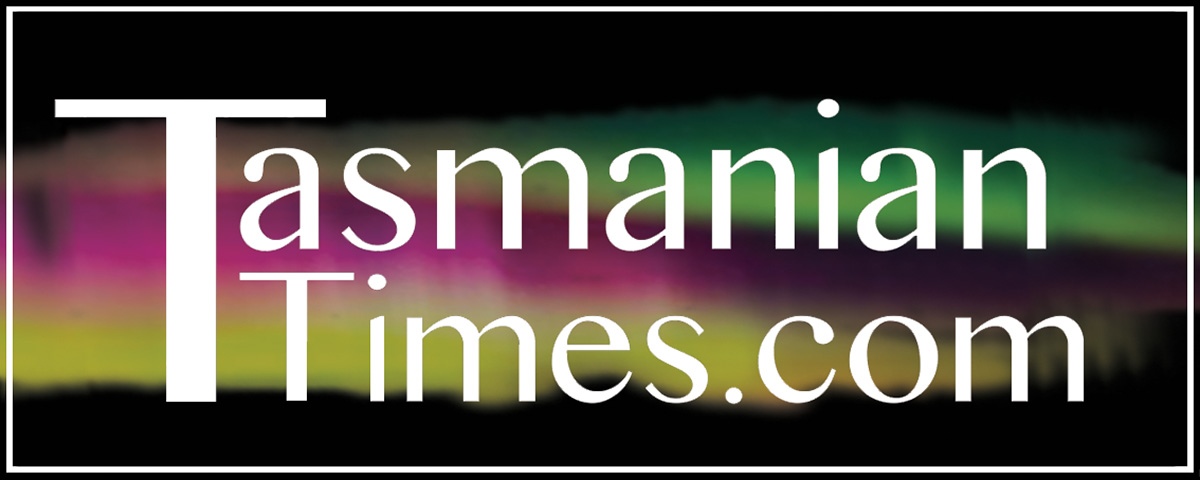 Author Credits: [show_post_categories parent="no" parentcategory="writers" show = "category" hyperlink="yes"]