As a teenager used to life outdoors on a northern Tasmanian sheep farm, Peter Caldwell might have been expected to run a mile from any part-time job involving routine tasks and attention to detail.
But when the boss is Jansz sparkling wine pioneer Graham Wiltshire, and your work space is a neat new winery partly funded by Champagne Louis Roederer, you can't help but get swept along by the hustle and bustle of vintage in a fresh and vibrant industry.
"Do it once, do it right."
Caldwell smiles broadly when he reflects on the wise words and formative experiences that were woven into the fabric of his brief employment three decades ago.
Now safely ensconced at Dalrymple Vineyards, the Pipers River property owned by the Hill-Smith family, Caldwell has just completed his tenth vintage for the renowned South Australian company. The 18ha vineyard is barely a couple of kilometres from his old Heemskerk Wines stamping ground.
"Working with Graham was great," the Dalrymple vigneron says of his former mentor, who died in 2014.
"When I began studying winemaking and viticulture at Roseworthy College in South Australia, it was nothing like working in Tasmania.

It was all about warm climate, grow-as-much-as-you-can viticulture. It was a different world entirely.
Nowadays, industry leaders like the Hill-Smiths acknowledge that quality winemaking starts in the vineyard. That's where our key efforts are directed."
Caldwell's working brief is the production of modern, stylish, cool climate table wines. Historically, that's meant adding value to Dalrymple's Pinot Noir, Chardonnay and Sauvignon Blanc resources on its Pipers River site. Recent additions to the Dalrymple portfolio, however, now include a range of discretely different, single site Pinot Noirs from the Coal River Valley, East Coast (Swansea) and upper Derwent Valley (Ouse).
The past three years have also seen Caldwell engaged in the planning and development of the family's new 43ha Glenview Vineyard. Located at White Hills, outside Launceston, the site is presently home to 36ha of vines. Around 20ha of them – planted in 2018 – yielded their first sparkling wine grapes in 2020.
Small parcels of Pinot Noir and Chardonnay are now under the care of southern Tasmanian Jansz Vigneron, Jen Doyle. Winner of the Tasmanian wine industry's prestigious 2011 Dr Don Martin Sustainable Viticulture Fellowship, Doyle joined Hill-Smith Family Vineyards following its purchase of Frogmore Creek Vineyard in the Coal River Valley in late 2012.
The Brinktop Road site is now called Ponto's Hills. Its 40ha vineyard produces Pinot Noir, Chardonnay and Pinot Meunier for Jansz Tasmania's sparkling wine portfolio. Around 3ha of its 20-year-old vines produce small volumes of Parish Vineyard Riesling. A neighbouring 10ha parcel of land, also purchased in 2012, has become Mount Lord Vineyard under Doyle's watchful eyes and guiding hands.
Caldwell says his Glenview project on Egerton Road is a living example of Wiltshire's 'do it once, do it right' philosophy.
"We're really happy with the way things have gone," he adds.
"Getting a vineyard crop in the second year is quite a big leap forward from what would be the normal approach. But if you're well prepared, have the right plan and do the right things with the right budget, you can get a young vineyard up and running more quickly than expected. To be fair, we've been doing this sort of thing for a little while now. (Laughter.)
"It's pretty daunting putting in a new vineyard if you've never done it before. For a lot of people, it's a one-off story. It's really good to be able to show what can happen with a new development when you go about it the right way."
Doyle has shown she's no slouch either when it comes to vineyard establishment.
In addition to making changes to Ponto's Hills and planting out Mount Lord, the former New South Wales farm girl has been instrumental in the establishment of Hill-Smith's new vineyard site at Forcett. The 40ha Woodside Vineyard was planted in the spring of 2017. Last year, it had its first small harvest.
"We were really lucky because the 2017-2018 growing season was such a good one for vineyard establishment, and we also had access to water from South East Irrigation Scheme 3 at Sorell," Doyle says.
"We had a much drier year in 2019. Despite some water restrictions, we were able to irrigate from our dam at Woodside. We don't have that kind of option at Ponto's Hills. Our vineyard blocks there are a lot drier and more difficult to manage. The great thing is we had a really beautiful autumn in the south this year.
"A long, slow ripening period finished the season perfectly. We couldn't have asked for better."
Support local
The moment of truth is nigh. Following the mid-March announcement of the Top 50 Winemakers in the 14th annual Young Gun of Wine Awards, this weekend will provide the final opportunity for consumers to cast their vote in the People's Choice Winemaker award. Entries close at 12:00pm on Monday 1 June, 2020.
In helping to decide Australia's best young winemaker, one on-line voter will win a collection of 52 bottles of wine made by the 2020 Top 50 winemakers. Complimentary shipping to the winner's address is included. The total prize value is $1,560.
The Top 50 includes seven makers from six Tasmanian wine producers. They are: James Broinowski (Small Island Wines); Greer Carland (Quiet Mutiny); Ricky Evans (Two Tonne Tasmania); Jonny Hughes (Mewstone Wines); Gilli and Paul Lipscombe (Sailor Seeks Horse); Hugh McCullough (Wellington & Wolfe).
If you're not familiar with their wines, set yourself some weekend homework.
In an online feature subtitled Wines of Now, event organisers noted, "Tasmania has long been regarded as a place of great viticultural potential, the promised land for Pinot Noir, Chardonnay and aromatic whites. But it is only in the last decade or so that the potential has been realised consistently and broadly across varieties and producers."
While one could argue over the author's omission of sparkling wine from the island's longstanding viticultural potential, no-one should doubt Tasmania punches well above its weight when it comes to grape-growing and winemaking talent.
Accounting for 12 percent of award nominees in a nationwide competition is an astounding result for an industry that contributes to one percent of Australia's total wine production.
Remember to #supportlocal and vote this weekend.
---
Hobart's Mark Smith wrote his first weekly wine column back in 1994. Now more than 1600 features and 25 years later, he continues to chart the successes of Tasmania's small scale, cool climate wine industry with regular contributions to some of Australia's leading industry publications.
---
PICK OF THE CROP

Mark gives you his honest opinions about the best wines available right now from Tasmania's wine makers.
2015 Jansz Tasmania Vintage Rosé $53
Almost three decades have passed since the release of Tasmania's first vintage sparkling. Nowadays, the Jansz Tasmania portfolio comprises six discretely different products. For my money, the best and most consistent has been the Vintage Rosé. The 2015 is a beautiful, light bodied example that clearly telegraphs its cool climate origins with strawberry and rosewater Pinot notes. They are engaging now and remarkably fresh. Do keep some for medium term cellaring. The wine should age very gracefully. www.jansz.com.au

2018 Parish Vineyard Riesling $30
Riesling is a superb performer in many Tasmanian vineyards. Those in and around the Coal River Valley often excel with the Germanic variety. Warm days and cool nights during summer and early autumn ripen Riesling there to near-perfection, while preserving fresh natural acidity. This Hill-Smith family release displays lively varietal flavours from the get-go. Floral elements merge with lime and mineral nuances to provide a satisfying, food friendly dry white. It can be shared at any time over the next 2-4 years. www.hsfv.com

2018 Dalrymple Pinot Noir $38
What a rich bounty of Tasmanian resources winemaker Peter Caldwell has to draw upon each vintage in creating these delicious savoury wines for Dalrymple's entry-level Pinot Noir. The 2018 combines fruit from four high-performing vineyard sites across the State – in Pipers River, the Coal River Valley, the East Coast and upper Derwent Valley. The result is an intriguing light-bodied wine that is driven by a complex array of secondary aromas and flavours. Its spicy French oak characters will settle comfortably into the wine as it grows and evolves in bottle over time. Take it to your favourite Asian eatery. www.dalrymplevineyards.com.au

2018 Domaine A Stoney Vineyard Pinot Noir $38
The Pinot Noir wines of Domaine A's Peter Althaus have always marched to the beat of their own drum. This recent release from the high quality 2018 vintage in the Coal River Valley is among the softer, friendlier wines we've seen under the company's second-string Stoney Vineyard label. It's still a deep, dark and brooding youngster, but there's generosity and richness, too, characters not always evident in these Pinots for Cabernet Sauvignon lovers. Black cherry fruit shows a hint of savoury black olive. Drink or keep. www.domaine-a.com.au
---
ADVERTISEMENT   –   ADVERTISEMENT   –   ADVERTISEMENT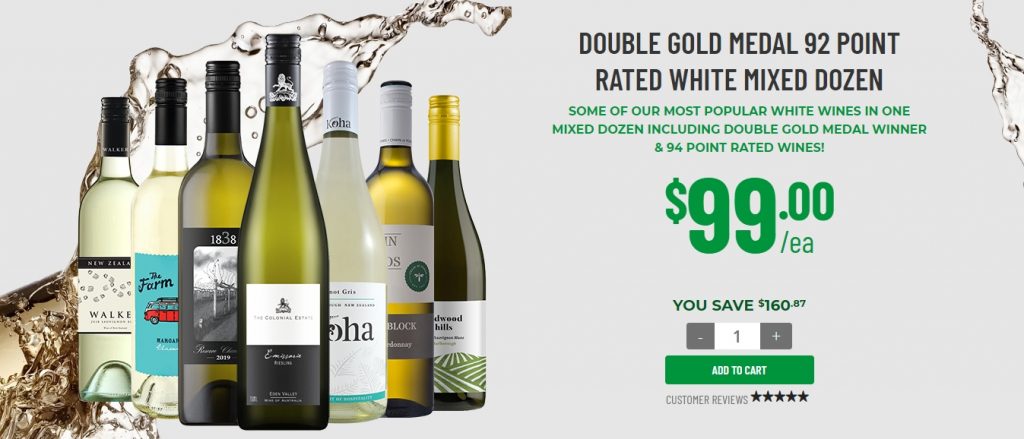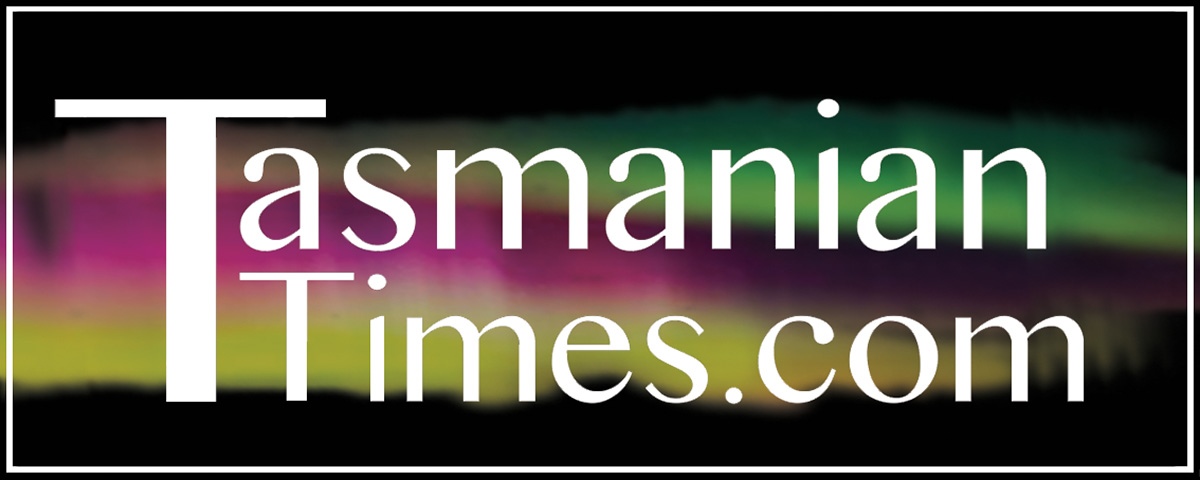 Author Credits: [show_post_categories parent="no" parentcategory="writers" show = "category" hyperlink="yes"]