The Multicultural Council of Tasmania (MCOT) is hearing many disconcerting stories about how the COVID-19 pandemic is affecting members of Tasmanianmulticultural communities.
"Issues include loss of work and income, separation from family members, difficulty accessing information and an increase in racism," said MCOT's Multicultural Community Development Manager, Nico van Leeuwen.
Loss of work and income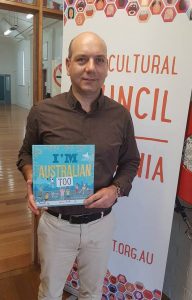 Tasmania is experiencing a significant increase in unemployment, similar to the rest of Australia. The percentage of people facing unemployment is however significantly larger amongst people that are in the migration process to Australia, since employers are not able to access the Job Keeper package for employees that are not yet permanent residents.
Estimates are that this puts around 26,000 migrant workers in a precarious position as being the first to lose jobs and income and not being able to access government support to provide shelter and food for their families. Hunger and homelessness are on the horizon.
MCOT had been lobbying the Tasmanian government for greater support for temporary residents, and on 22 April the state government announced a support package for some (but not all) temporary visa holders. "This was an encouraging gesture from the state government and hopefully other states and the federal government will follow Tasmania's lead," van Leeuwen said.
They have also received several positive reports about landlords waiving or significantly reducing rent for coming months, or allowing tenants to work around the rental property in exchange for shelter.
Separation of families
"We have heard heartbreaking stories of couples that are and will be separated for months to come," said van Leeuwen. For example, they know of an international student at UTAS from India, whose wife is currently in northern India and unable to join him due to travel restrictions.
"They fear that their visa status may be affected due to the impossibility of being able to travel to Australia within the time dictated by their visa application."
A young Chinese couple who are expecting a baby next month are unable to travel to China to access health care and family support. They are faced with the potential of significant medical expenses and debt.
Many people, especially some of the younger students, are concerned about family members in other countries, such as elderly parents and grandparents.
"These elderly family members are concerned and distressed that they may not live to meet their family members again," van Leeuwen said. "Nothing can be done to alleviate their concern and anxiety."
Racism
MCOT note 'a significant increase' in discrimination and openly racist remarks such as Tasmanians from a CALD background. These include people with a legal right to reside in Australia being told to 'go home', and Tasmanians of Asian appearance being blamed for COVID-19 and accused of being infected with COVID-19.
"There has been baseless media reporting of Chinese Tasmanians sending personal protection equipment to China," explained van Leeuwen, "when in fact many Chinese Tasmanians have been sourcing and donating personal protection equipment for Tasmanian organisations in need, such as the Mersey Community Hospital in Latrobe.
Information
There are many information resources available about COVID-19, with local Tasmanian organisations having worked hard to provide translations of information material.
Organisations dealing with refugees in Tasmania have transitioned to providing on-line services and contacting people via telephone. For example TasTafe is providing English classes online and organisations such as Red Cross and Migrant Resource Centre (MRC) Tasmania are checking in with vulnerable people on a regular basis.
Concerns voiced by professionals are that current measures of social distancing will result in prolonged social isolation for newly arrived migrants and a delay in opportunities for employment and overall engagement in Tasmanian society, resulting in risks to mental health and wellbeing.
Visas are a major issues, with reports from multicultural community groups that members that are in the process of seeking permanent residency in Tasmania are very distressed due to a lack of information. The key worry is that the government will pull the plug on permanent migration visas. MCOT has received reports of people whose mental health is suffering significantly due to lack of information and anxiety about what will happen post COVID-19 and people compulsively trying to contact the Department of Home Affairs and Immigration to be reassured and receive more information about their status in Tasmania.
Please report instances of racism and discrimination to the Anti-Discrimination Commissioner at Equal Opportunity Tasmania via office@equalopportunity.tas.gov.au or (03) 6165 7515 or 1300 305 062
The Multicultural Council of Tasmania can deal with concerns about how the COVID-19 pandemic is affecting multicultural communities across Tasmania via office@mcot.org.au or 0436 360 818 or via Facebook: Multicultural Council Tasmania.
---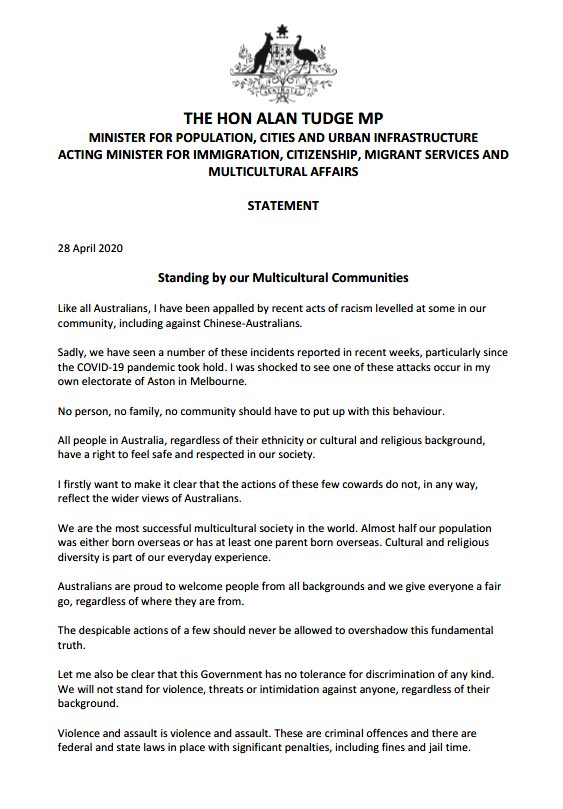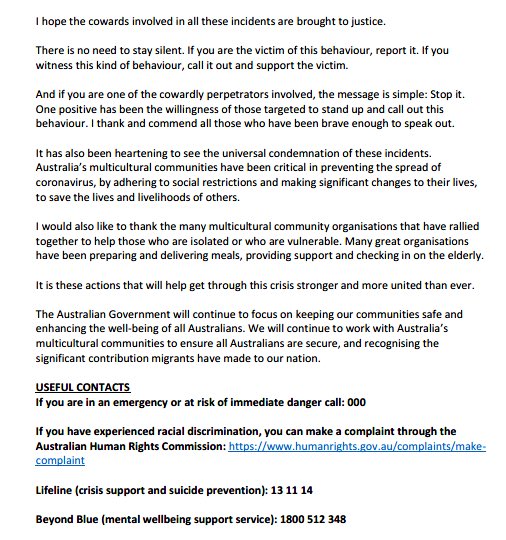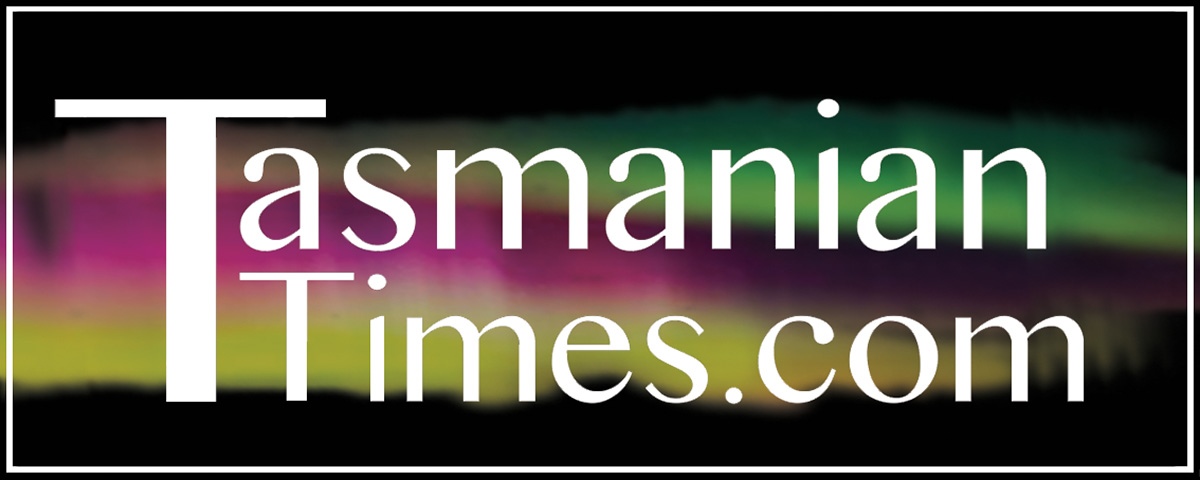 Author Credits: [show_post_categories parent="no" parentcategory="writers" show = "category" hyperlink="yes"]