With 20 Tasmanian vintages behind her, Delamere Vineyard co-owner and co-winemaker Fran Austin thought she'd seen it all – the bumper years and the lean years; the early harvests and the late ones, and even the downright contrary ones like 2004.
But talk of vintage 2020 and she'll tell you she's never seen a year quite like it. It seems whenever she and partner Shane Holloway overcame one grower challenge, the couple didn't have to wait long for another.
"It's been an interesting year," Austin says in typically laid-back manner. "It's not been one of the easier vintages."
Austin's first vintage in the state came in 1997, when she arrived for a six-month stint as assistant winemaker at Heemskerk and Rochecombe Wines, then owned by industry newcomer Josef Chromy. In 2002, Austin returned to Pipers River as winemaker/manager at Hardys' Bay of Fires winery.
With a handful of Tasmanian vintages under their belts, Austin and Holloway and families purchased the 6ha Delamere Vineyard from Dallas and Richard Richardson in 2007. Four years later, Austin took on shared winemaking duties there.
A former Young Winemaker of the Year, Austin says she and Holloway can't recall a vintage where so many events conspired to make life so difficult for producers.
Back in September, all looked set for a great start to a new season at the 12ha vineyard on Bridport Road. Spring began with slightly warmer and drier conditions than normal. However, persistent strong winds and unseasonably low rainfall soon combined to retard vine development on the site established in 1983. Cooler weather and even gustier winds in November added weeks to vineyard flowering.
"We had some incredible winds blow in from Bass Strait," Austin recalls.
"Everything in the vineyard became so stunted-looking, especially while it was so dry through the early part of summer."
Late January brought a portent of more challenging times to come – rain and overcast skies.
"Around then, we started to think we were heading into another 2011," Austin observed.
"That was a particularly difficult ripening season due to the really cool weather and the lack of summer sunshine."
With the benefit of hindsight – and Bureau of Meteorology data – this year's vintage proved even tougher than anticipated for the couple who've made sparkling wine production the core focus of their thriving Delamere portfolio.
Figures obtained from BoM's Bay of Fires weather station reveal January in the Pipers River region recorded the lowest average global solar radiation since data collection began there in 1990. Put bluntly, January's sunlight intensity was around 15 percent lower this year than in an average January. Indeed, it was not far off that of January 1995, the month that provided a precursor to an outstanding sparkling wine vintage in northern Tasmania.
February 2020 saw the lowest average global solar radiation for the month since February 1994. More recent figures show the region received less sunlight in March 2020 than in March 2011.
"The rainfall we've had since late summer has been relentless," Austin adds.
"We had such a slow ripening period, but there was nothing to stop us waiting it out. Our leaf canopies and fruit remained healthy.
That said, vintage always brings with it a fantastic sense of excitement and anticipation. Every new vintage is a new opportunity to see what we can make from what Mother Nature provided.
"Now we've finished harvesting, we're really pleased with the quality we have in the winery. For the first time ever, we will have only sparkling wine from Delamere in 2020. It seems strange, but I know we've made the right decision. We really couldn't make top quality table wine from our property this year.
"That's still a good outcome. We'd been so nervous, waiting to begin harvest. At one point, we didn't even know whether the coronavirus shutdown was going to allow us to bring in pickers."
Passionate supporters of their local community, the Delamere Vineyard couple put out a call for retrenched hospitality workers in the district to join their vineyard crew.
Present for vintage once again was close friend and renowned winemaker, Loïc Le Calvez. The former Taltarni/Clover Hill Group sparkling winemaker is now resident in Victoria, but has become a regular participant in recent Delamere vintages, a rare phenomenon in an industry often plagued by big costs and equally big egos.
"We really work well together," Austin says.
"Loïc loves Tasmanian sparkling wine. He always looks forward to being involved in vintage. He is a huge Lego fanatic, too, so our kids really enjoyed spending time with him while we waited to begin harvest."
You can bet Delamere's talented trio worked out a good many other creative solutions to their vintage puzzles. This is without doubt one of Australia's best small sparkling wine operations.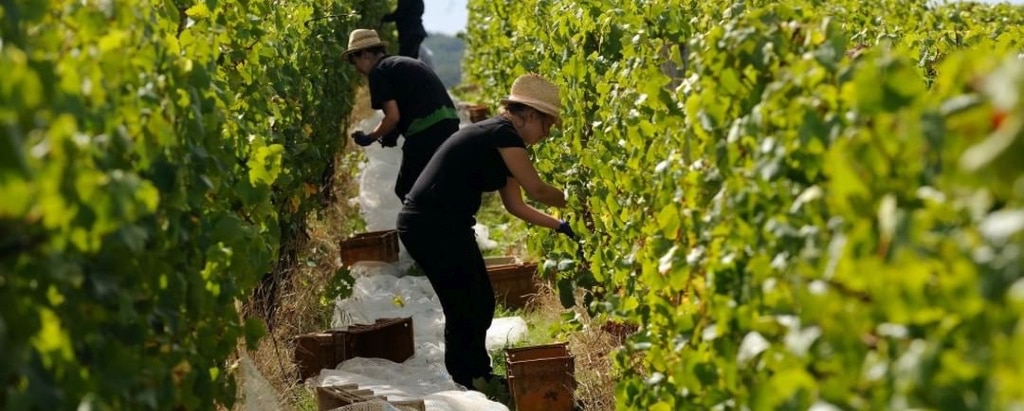 Support local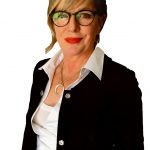 When former Pipers Brook Vineyard retail manager Michele Round opened Launceston's Pinot Shop in August 2007, few Tasmanian wine producers had an online presence or indeed had the necessary skills for marketing their world class wines. For the past 12 years, Round has not only filled those voids with passion and purpose, she has made her Pinot Shop a centre of retail excellence in the north of the State.
This July would have seen the Paterson Street premises come alive with the hustle and hustle of the Pinot Shop's 13th annual Tasmanian Pinot Noir Showcase. But thanks to COVID-19, that event is now on hold until September.
Consumer demand for Tasmanian Pinot Noir has grown enormously since Round first opened her doors. On average, around 100 'Pinotphiles' arrive from interstate to taste their way through the 50 or so Tasmanian Pinot Noirs that comprise her showcase. Many make it a weekend stop-over, while others spend additional time touring the State's vineyards.
Round's Pinot Shop also has an online presence in Hong Kong. Apart from periodic overseas forays to this key Asian wine hub, the Tamar Valley dynamo conducts regular tastings in all Australian capital cities, together with events in key regional centres like Bundaberg and Bendigo.
Think Tasmanian Pinot, think Tasmania's Pinot Shop. Ring (03) 6331 3977 for fearless and genuinely independent retail sales and advice. #supportlocal
---
Hobart's Mark Smith wrote his first weekly wine column back in 1994. Now more than 1600 features and 25 years later, he continues to chart the successes of Tasmania's small scale, cool climate wine industry with regular contributions to some of Australia's leading industry publications.
---
PICK OF THE CROP

Mark gives you his honest opinions about the best wines available right now from Tasmania's wine makers.
2017 Frogmore Creek Sparkling Cuvée $49
Frogmore Creek sparkling wines are based around a tried and proven blend of Pinot Noir, Chardonnay and Pinot Meunier. This Coal River Valley release shows its hand immediately, with subtle rose gold hues in the glass confirming its Pinot dominance. Those same Pinot influences are evident on the palate. The flavours are soft and bready/yeasty with a neat dollop of natural acidity to provide balance and freshness. www.frogmorecreek.com.au

2018 Waterton Hall Viognier $42
Waterton Hall in the Tamar Valley has become an industry showpiece as a result of investments made there by the property's owners. No stone has been left unturned in the pursuit of quality. This lovely dry white is the second successful vintage in a row for the vineyard's modest plantings of Viognier, indicating Waterton Hall has done its homework in creating a modern and satisfying wine from this classic French variety. Elegant and gently spicy, in part due to thoughtful and sensitive use of oak. Bravo. www.watertonhall.com.au

2017 Bangor 1830 Chardonnay $40
Bangor's barrel-fermented Chardonnay commemorates the 1830 arrival in Van Diemen's Land of convict John Dunbabin, a forebear of vineyard owner Matt Dunbabin. JB may have been a farmer but there is nothing agricultural about this wine. It's a modern, attractive dry white that comes with the requisite gunsmoke characters we've become used to seeing in our Chardonnays. Apple, pear and citrus notes lend it some restraint, making this a food-friendly wine with charm and balance. www.bangorshed.com.au

2019 Holm Oak Cabernet Franc $35
Famous in Bordeaux and the Loire Valley, Cabernet Franc is a close relative of Cabernet Sauvignon. Less known in Australia than in France, the variety ripens earlier than its more famous cousin, making it well suited to the production of delicious, early drinking wines in the Tamar Valley's cool maritime climate. Winemaker Bec Duffy has done a great job in extracting the variety's raspberry and boysenberry vibrancy without making her wine too simple and tutti-fruitti. A neat and welcome alternative to Pinot Noir. www.holmoakvineyards.com.au
---
ADVERTISEMENT   –   ADVERTISEMENT   –   ADVERTISEMENT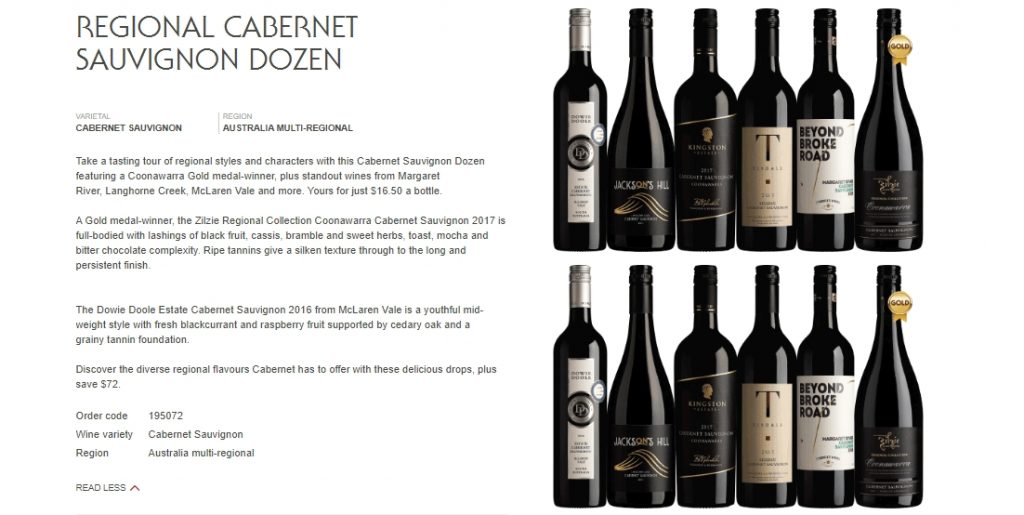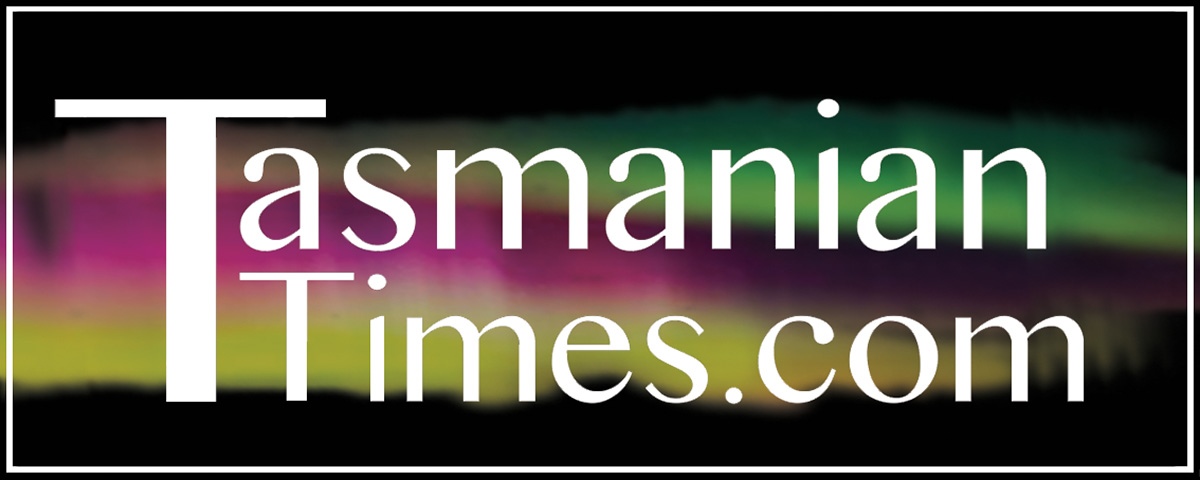 Author Credits: [show_post_categories parent="no" parentcategory="writers" show = "category" hyperlink="yes"]