Of all the developments that have taken place in the global wine industry over the past 30 years, none has been more apparent than the trend towards easy-drinking, user-friendly wines.
Today's consumers no longer wait years for red wines to provide smooth-as-silk drinking pleasure. Aromatic dry whites, meanwhile, frequently come with the palest of hues and a veritable flower garden of fragrances.
Such wines fit neatly into our fast-paced lives. But is there a risk of them becoming the vinous equivalents of sliced white loaves – readily digestible but characterised by a mind-numbing sameness?
"I'm really troubled by the way Australia's wines have evolved over recent decades," says Bob Richter, co-owner of Glengarry's Grey Sands Vineyard.
"It seems we've become engaged in some in some kind of crusade, with the ultimate goal of achieving technical perfection in our wines. The trouble is much of what is produced misses what wine is all about – character. What I call 'vinosity.'

"Many Australian wines these days don't have this essential vinosity. They represent little more than the conversion of pure grape juice into grape-juicy wine containing alcohol."
They're strong words for a softly-spoken wine producer born into a teetotal family on the New South Wales Central Coast.
"Bob only started drinking wine when he met me," muses Rita Richter, who moved to northern Tasmania with her husband in 1987.
"My family is Italian, so I grew up with wine. We always drank it with our meals. When Bob and I were together at University, wine became a shared passion. After graduating with our degrees, we worked in England for three years. We spent as much time as we could doing wine courses and exploring Europe's wine regions – the lesser known as well as the better known."
It soon became clear that the wines the Richters appreciated most were those that came from Europe's cooler locations. The best wines had their origins in sites with poor, impoverished soils and marginal winegrowing conditions.
On returning to Australia, the couple made plans to establish a vineyard of their own. While Rita worked as a pharmacist, Bob augmented his career in dentistry with graduate diploma studies in winemaking and viticulture at South Australia's Roseworthy Agricultural College.
The Richters then headed south to cool climate Tasmania. Their 3.5ha vineyard outside Glengarry began with the planting of Pinot Gris and Merlot in August 1989.
"Our site is on the edge of the Tamar Valley and was chosen because of its aspect, slope and low fertility soil," Bob explains.
"Quite early on, we tasted barrel samples of Pinot Noir and Cabernet Sauvignon from nearby Glengarry Vineyard, then owned by Gavin Scott. The wines showed all the colour, tannin and body that we were seeking."
The name for the couple's new venture came easily. Their 14ha property is characterised by its grey sandy loam. Various outcrops of heavier soils with distinctive yellow sand and black cracking clay are also present, ensuring a one-size-fit-all approach to viticulture could never be possible during vineyard development or its ongoing management.
The choice of grape varieties – all grown without irrigation – has been eclectic from day one. The couple's passion for Pinot Gris and Merlot, for example, seemed at odds with the Tasmanian wine industry of the late 1980s, then focused on Pinot Noir and Chardonnay.
"Some of the Pinot Gris we tried in Alsace were just fantastic," Bob recalls.

"Many had strange flavours – not so much fruity, but interesting and savoury – and that's what we're keen on doing here. What drives us is the notion of producing Tasmanian wines with a difference – wines that challenge and excite the senses."
Variety
Take a good look around Grey Sands with its 8,800 vines per hectare – about double the industry average – and you'll find all manner of oddballs, including Malvasia, Touriga and Tannat.
"We do have a hectare of Pinot Noir and some Chardonnay as well," Bob adds.
"Chardonnay is the most horrible grape to grow. It gets every disease. For us, it's the canary in the coal mine. It's like – are we going to get powdery mildew during the current weather? Check the Chardonnay. Are we going to see any downy? Check the Chardonnay…. (Laughter.)"
No less that 17 different wine grape varieties can be found on site. Around a dozen are experimental plantings used in blended whites and reds. At any one time, Grey Sands offers around 10 different wines for sale. All are made exclusively from grapes grown on the Richters' own property.
Vineyard flagships, meanwhile, are given time to age gracefully before release. So forget mind-numbing sameness. These are wines that dare to be different.
Support local
Last month's list of Top 50 Winemakers in the national Young Gun of Wine Awards included seven makers from six Tasmanian wine producers. They are: James Broinowski (Small Island Wines); Greer Carland (Quiet Mutiny); Ricky Evans (Two Tonne Tasmania); Jonny Hughes (Mewstone Wines); Gilli and Paul Lipscombe (Sailor Seeks Horse); Hugh McCullough (Wellington & Wolfe).
Remember to cast your vote for People's Choice Winemaker before June 1st, 2020. In helping to decide Australia's best young winemaker, one lucky on-line voter will win a collection of 52 bottles of wine made by the 2020 Top 50 winemakers. Complimentary shipping to the winner's address is included. Total prize value is $1,560.
Any one of the seven Tasmanian winemakers would be a worthy winner of this prestigious industry award. If you're not familiar with their work, be sure to #supportlocal and lend a hand to these leading Tasmanian players.
---
Hobart's Mark Smith wrote his first weekly wine column back in 1994. Now more than 1600 features and 25 years later, he continues to chart the successes of Tasmania's small scale, cool climate wine industry with regular contributions to some of Australia's leading industry publications.
---
PICK OF THE CROP

Mark gives you his honest opinions about the best wines available right now from Tasmania's wine makers.
2019 Derwent Estate Sauvignon Blanc $30
The family-owned vineyard of Derwent Estate enjoys a bright, north-facing aspect overlooking the river at Granton in the State's south. That ensures there's always plenty of summer sunshine to ripen the property's plantings of Sauvignon Blanc. Ripeness is a key facet of this crisp citrussy wine, though there is a smidgen of soft herbal gooseberry character to underscore its varietal make-up. WYSIWYG. www.derwentestate.com.au

2016 Grey Sands Pinot Gris $50
Think all Pinot Gris is dull and boring? Think again. Grey Sands on the western edge of Tasmania's Tamar Valley consistently makes one of Australia's best wines from the quirky Alsatian white variety. European-inspired, its presence in the glass sets it apart from many of its peers. Barrel-fermentation with indigenous yeast followed by extended time on lees give this 2016 wine real texture and palate weight, while myriad fruit flavours dance about like those on a Carmen Miranda headpiece. Not cheap but certainly generous. www.greysands.com.au/

2018 Tamar Ridge Reserve Pinot Noir $52
What a fabulous vintage 2018 is proving to be for Tasmanian Pinot Noir. As the months pass by, the wines simply get better and better. This juicy red cherry and spice number comes from the Brown Family Wine Group's Kayena Vineyard alongside the Tamar River. Chief winemaker Tom Wallace has done a great job of balancing power with drinkability. Its ripe dark fruit and fine structure earned it three wine show gold medals past 12 months, but the real winners will be consumers that take advantage of its recent online price reduction. Drink or keep, it's a very smart wine. www.tamarridge.com.au

2017 Milton Reserve Shiraz $58
The Dunbabin family property of Milton on Tasmania's East Coast dates back to 1826 but this pepper spice Shiraz is distinctly modern and cool climate in makeup. The 19ha vineyard outside Swansea basks in summer sunshine, so it's no surprise to find this is a generous and well-proportioned red, albeit with some finesse. The wine dazzled judges at the 2019 Tasmanian Wine Show, winning a trophy and top gold medal. Ripe fruit is matched by a touch of fennel/licorice, while fine tannins dry the finish and ensure drinking pleasure at any time over the next 5-8 years. www.miltonvineyard.com.au
---
ADVERTISEMENT  –  ADVERTISEMENT  –  ADVERTISEMENT
---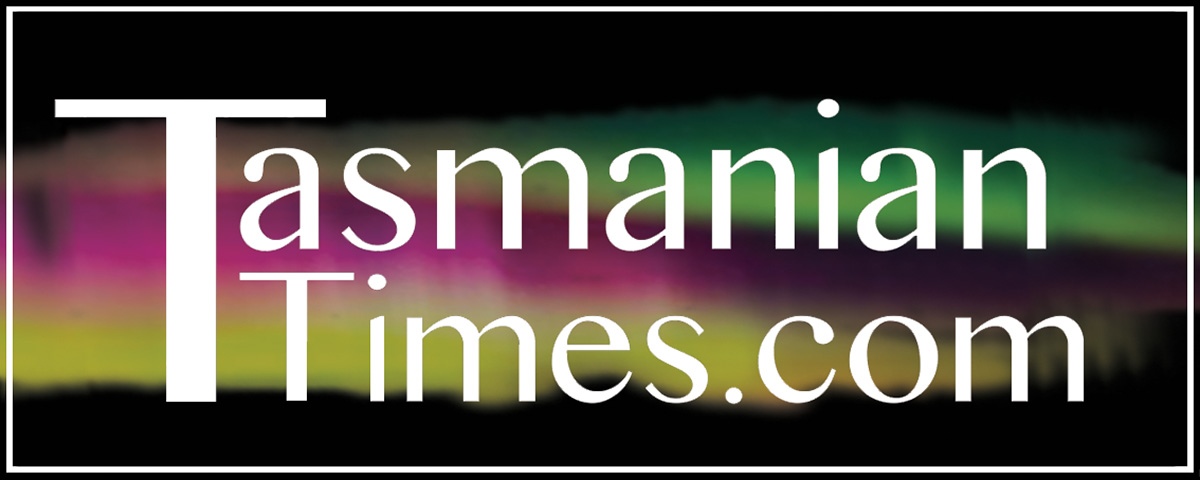 Author Credits: [show_post_categories parent="no" parentcategory="writers" show = "category" hyperlink="yes"]