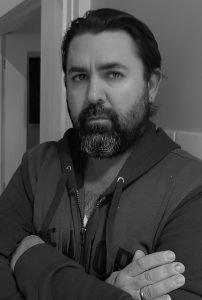 For writers, securing a publishing deal with a major publisher is the Holy Grail, although for most it either takes many years to achieve, or else forever remains an unfulfilled dream. Not for Launceston's Adam Thompson however. A self-confessed 'low-output closet writer' before he won the inaugural Tamar Valley Writers Festival short story competition in 2016, Adam has taken just four years to achieve an ambition many writers never see realised. His debut short story collection Born into this will be published by the University of Queensland Press early in 2021.
An emerging Tasmanian Aboriginal (pakana) writer, Adam has lived in Launceston for most of his life, and while he credits the Tamar Valley Writers Festival competition win for giving him the inspiration to improve his writing skills, he said it was the encouragement and support received from family and friends afterwards that gave him the confidence to get more of the stories that were buzzing around in his head down on paper.
"The 2016 Tamar Valley Writers Festival was a bit of a turning point for me – and it wasn't just the competition win. I met other writers at that event, and people in the industry, many that were introduced to me by Jimmy Everett, [a TVWF guest writer]. Almost everyone in my life has given me encouragement, but I credit Denise Robinson – the Aboriginal Arts Officer at Arts Tasmania – for pushing me to seek opportunities to develop my writing," he said.
Although high profile Tasmanian Aboriginal writers such as Michael Mansell, poets and storytellers Jimmy Everett and Karen Brown, and scriptwriter Nathan Maynard, are among the writers who have inspired Adam in his career, it was Robinson who was instrumental in encouraging Adam to apply for a mentorship with an established writer. His successful application resulted in a pairing with Tasmanian young adult fiction writer, Kate Gordon.
"I've never looked back since then and I'm extremely lucky to have Denise and Kate in my corner, as well as Ellen van Neerven, an Aboriginal writer from Queensland who I met at the TVWF and who's been very supportive of me since then."
Although publishing wasn't on Adam's radar following the competition win, neither was he about to miss an opportunity should one present itself. And one did after a week spent living and working with other writers at the Varuna Writers House – a writers' retreat in the Blue Mountains that was gifted to the nation in 1989 by the son of Australian writers Eric and Eleanor Dark. This experience gave Adam the motivation to send one of his stories to the online magazine Kill Your Darlings, who subsequently published it.
Adam Thompson meets Cate Kennedy
Not long after this success Melbourne's literary and publishing centre, The Wheeler Centre, announced its inaugural Next Chapter scheme. This scheme was established in conjunction with the Aesop Foundation to support 'outstanding' emerging writers. The Next Chapter provides 10 selected writers with grants of $15,000 each to develop their work, and a mentor to work closely with them over a 12-month period. Adam was paired with award-winning writer Cate Kennedy, someone who is now a life-long friend.
"After being selected by The Wheeler Centre I agreed to not publish anything throughout the duration of the scheme, so my story Honey is the only one that's been published so far. The scheme brought a lot of great things. Firstly it was a powerful validation that people were interested in my work, and the judges – who included Ellen van Neerven, Christos Tsiolkas, Benjamin Law and Maxine Beneba Clarke – were amazing! The money also enabled me to reduce my hours as a community worker at the Tasmanian Aboriginal Centre where I work fulltime, which allowed me more time for writing."
That Adam was one of 10 writers out of around 1100 entries chosen for The Next Chapter scheme speaks volumes for how highly his talent was regarded, but he credits Cate Kennedy for helping him to improve his craft, and he readily admits he still finds her story notes invaluable.
"Overall the team at the Wheeler Centre have been like angels through creating opportunities and being so encouraging. Up until then I felt like a real imposter – and I still do but not as much as I did before. The Centre really delivered and I can't speak highly enough of The Next Chapter scheme."
Screenwriting is next on Adam's agenda, partly because he enjoys movies and television but also because he wants to expand his skills beyond writing short fiction. To this end he wants to resume work on a project started a few years ago in collaboration with Nathan Maynard, and develop some other ideas he has for screen projects. At the moment though his priority is completing the editing process on his first book.
© 2020 Anne Layton-Bennett
---
Anne Layton-Bennett is a published writer both in Australia and overseas in both print and online publications. She writes regularly for specialist magazine The Veterinarian, and co-edited: An Inspired Pursuit: 40 years of writing by women in northern Tasmania, (Karuda Press) 2002.
---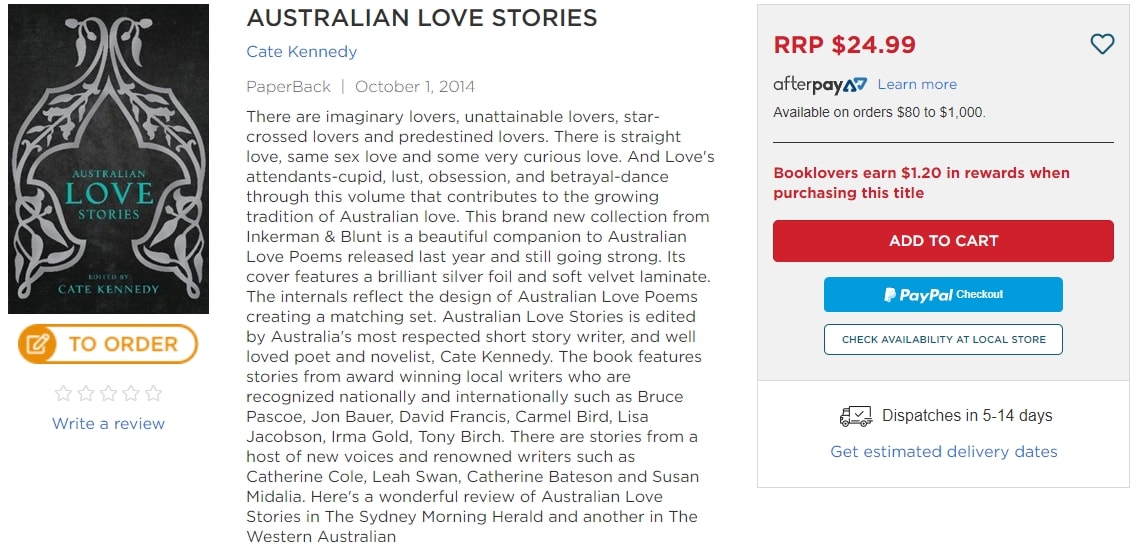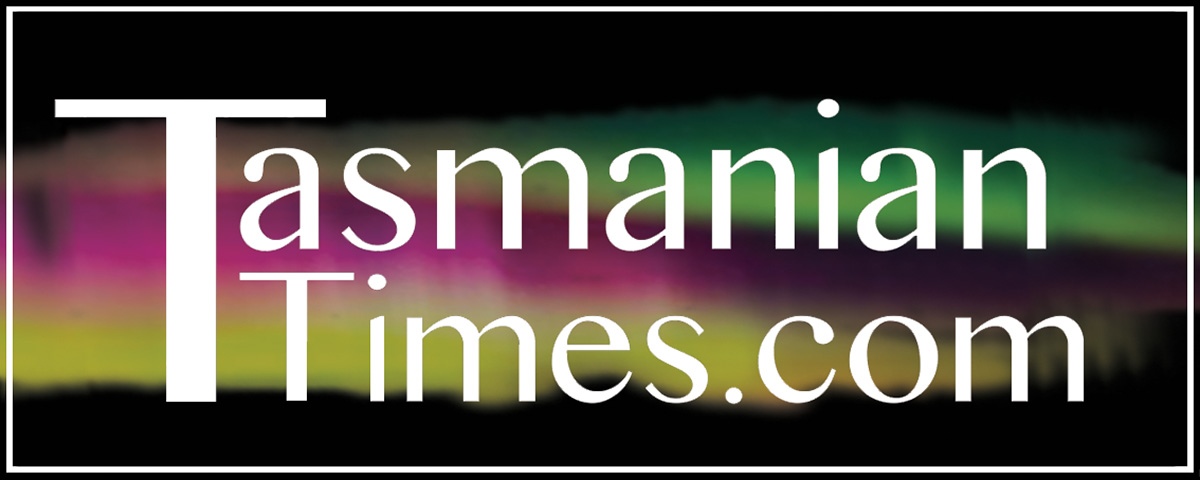 Author Credits: [show_post_categories parent="no" parentcategory="writers" show = "category" hyperlink="yes"]