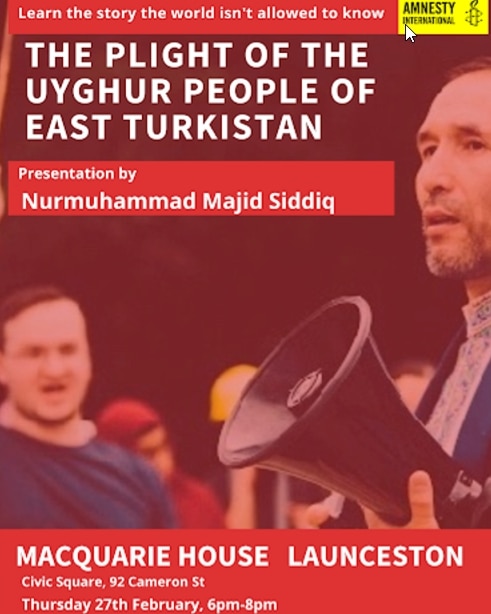 Murders, organ harvesting, torture, medical sterilisations, sexual slavery, brain-washing is the reality for the ethnic minority Turkic Uyghur people in China according to an ethnic leader on a Tasmanian tour.
Nurmuhammad Majid Siddiq says that abuse and indoctrination are inflicted daily in massive internment camps in the Xinjiang Uyghur Autonomous Region (XUAR). Siddiq is a Uyghur leader and spokesman who is promising to offer a detailed presentation on the history and current situation of the ethnic minority.
His Tasmanian tour, organised by Amnesty International, features sessions in Hobart, Cygnet and Launceston.
"My older brother, younger brothers and two younger sisters, five siblings were all taken by the Chinese government," says Siddiq. "Masked police, heavily armed Special Force police, raided their home and took them by covering their faces and shackling them in front of the kids."
He said that of 200 family members and relatives they are all in detention centres apart from himself. Siddiq now lives in Adelaide and has conducted speaking engagements around Australia.
Human Rights Watch
The United States-based Human Rights Watch (HRW) urged the international community to push back against "the most brutal and pervasive oppression China has seen in decades" in its annual report late last year on the situation of human rights across the world.
The report featured a prominent section on China, condemning its treatment of Uyghur Muslims in the Xinjiang region.
Kenneth Roth, executive director of HRW, described a range of atrocities being perpetrated by Beijing that are enabled by its construction of 'a vast surveillance state'. He urged foreign leaders and international organisations to put more pressure on China's government.
The United Nations estimates that at least one million Uighurs have been previously detained in Xinjiang. Other estimates put the number at two million.
Beijing denies any mistreatment of Uighurs or others in Xinjiang, saying it is providing vocational training to help stamp out religious violence and attempt at secession and to teach new skills.
Tasmanian Times telephoned and emailed the Chinese Embassy in Australia regarding Siddiq's tour and received no response.
Siddiq's speaking tour will present a detailed history of the people, the region and the reasons behind the drive to wipe out the Uyghur people and destroy their homes, communities, mosques and rich heritage.
Tour schedule – 'The Plight of the Uyghur People of East Turkistan', a presentation by Nurmuhammad Majid Siddiq
Bookings are recommended, please click link to go to booking page. All sessions are free.
• Saturday 15 Feb 4 – 6pm Hobart Mosque, West Hobart
• Sunday 16 Feb 3 – 5pm Carmel Hall, Cygnet
• Saturday 22 Feb 3 – 5pm Multicultural Hub, Moonah
• Tuesday 25 Feb 7 – 9pm Stanley Burbury Theatre, UTAS, Sandy Bay 
• Thursday 27 Feb 6 – 8pm Macquarie House, Civic Square, 92 Cameron Street, Launceston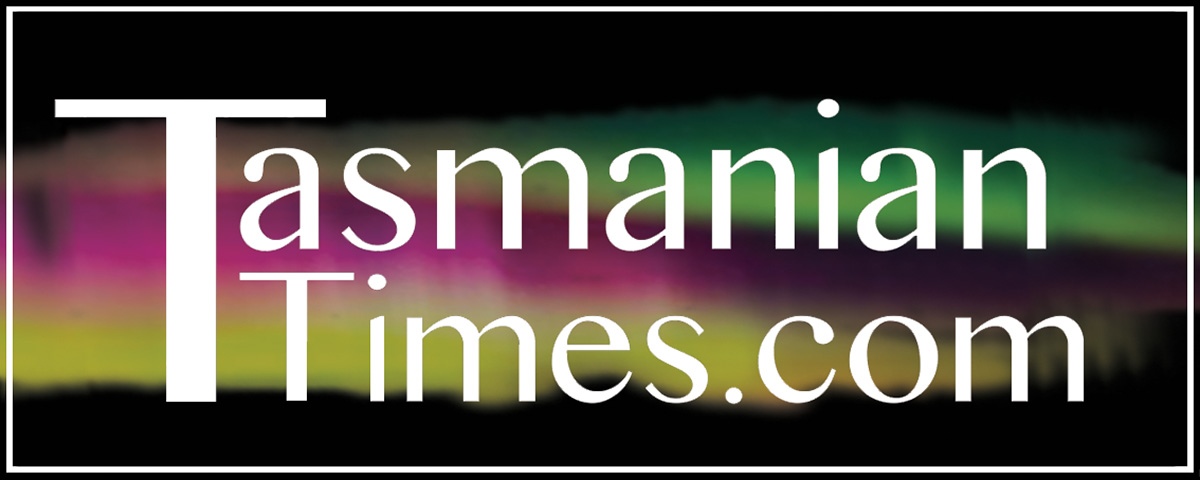 Author Credits: [show_post_categories parent="no" parentcategory="writers" show = "category" hyperlink="yes"]