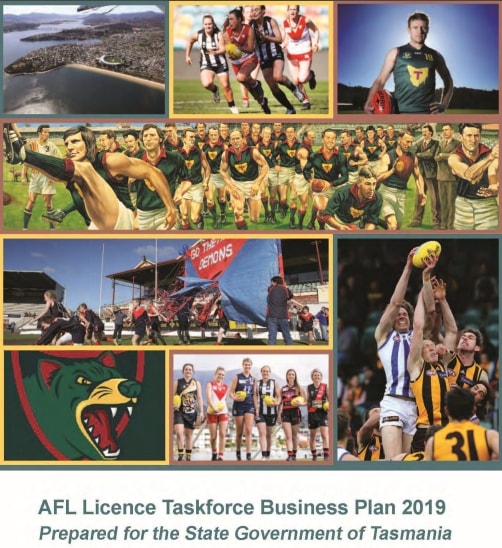 The Tasmanian government's AFL Taskforce report is now finally public, after the government chose to sit on it for two months.
Unsurprisingly, it finds that a Tasmanian AFL club would be viable. The big rider on that is 'subject to co-investment' by the AFL and the state government.
The Taskforce assessment was specifically on the creation of a new club, not the relocation of an existing one. This in turns frame the timing, because it is considered that a majority of existing clubs will not vote for a 19th AFL franchise without a new broadcast deal, which will be in 2025.
Although the report considers AFLW, the 'hard numbers' put forward are about the mens' game. The projection is that 11 home games will generate 250 FTE (full time equivalent) jobs in tourism and hospitality, with the club itself directly employing 116. The financial projections posit a tourism spend of $72 million, while the club itself would spend $40 million on salaries and other expenses.
Indicative start-up costs will be up to $15 million for staff and $30 million for facilities. "The State and Federal Governments will need to consider and cooperate with the AFL to fund the estimated $45M required prior to the team's first season," the report says. It also suggests that the current subsidy to AFL wanderers Hawthorn and North Melbourne, approximately $1 million per game, would be sufficient to prop up the new club.
The report lists support as a critical factor to success of the bid. Projections are for a membership of around 38,000 and average home attendances of 18,400. Modelling was based on North Queensland Cowboys in the National Rugby League and the Geelong in the AFL.
The stadium issue is addressed as some length. "Redeveloping UTAS Stadium as the initial primary football venue, but seeking a longer-term Hobart CBD-based, roofed stadium in an appropriate entertainment precinct, would mitigate much of the financial risk of Government. Modelling and precedent suggest the potential elimination of the need for any State support post implementation." Stadium costs are not included in the report. The insistence on a roofed stadium is for "avoidance of concerns around the negative impact of weather on attendance and product quality." Various reasons are put forward as to why an inner-city stadium is preferable.
Without an upgrade, possibly costing up to $100 million, Blundstone Arena's existing capacity (approx. 13,000 seats and general admission area of circa 6,000 standing room) would be a drag on the club and possibly the Tasmanian economy given the level of reserved seating required to service the club's anticipated membership. "This in turn would leave minimal access opportunities for a travelling supporter of mainland clubs, in turn impeding that economic benefit." York Park in Launceston is recommended for a capacity upgrade to 27,500.
A proposed timeline is offered for the project, with club directors being appointed as early as this year. On the field the club would enter VFL competitions in 2022, AFLW in 2024 and the AFL in 2025.
The reports advocates for current arrangements with North Melbourne and Hawthorn to run their course and not be renewed. It cites declining public support anyway, quoting from Gemba research that "Tasmanians have failed to engage significantly with teams domiciling their games out of Launceston and Hobart with the number of Tasmanians that don't support a team more than doubling over the last decade from 22% to 48%."
The Taskforce was established in June last year to investigate recommendations to "develop the framework and business case to support the granting of a Tasmanian AFL and AFLW licence". AFL Licence Taskforce members were Brett Godfrey (Chairman), Paul Eriksson, James Henderson, Julie Kay, Grant O'Brien, Nick Riewoldt, Adam Sproule and Errol Stewart.
Commentary
There is a certain amount of AFL arrogance in the report. A key benefit of a Tasmanian AFL club would be "leadership across a State suffering decline in the game and in genuine danger of being supplanted as Tasmania's most popular sport." Exactly why the Tasmanian public should be on the hook for footy's ego problem is not quite explained.
The Macquarie Point dreaming is based on arguable propositions like "If we want world class teams to play here, we should have a world class stadium. World class stadiums don't belong in the suburb." – Scott Verdouw, Jaws Architects. That's not the case for Wembley, Croke Park, Stade de France or any number of iconic stadia that are successful on an ongoing basis. Lifestyle – nearby hotels, restaurants, activities – and logistics are distinct matters, but not insurmountable in the case of other Hobart and Launceston options. One wonders why so much of the report was devoted to Mac Point, surely likely to be contentious, when it could have been left off the agenda until a more bullish time when the team was far closer to being a reality.
The ownership model is not discussed in detail. There are suggestions of fan-based ownership but no specifics of how that would work in practice. 'The Club' section of the report instead talks about the experience of establishing the Gold Coast Suns and Hawthorn's Kennett-led revival. There follows a descent into genuine waffle about (player) list management which seems incredibly irrelevant at this stage. Presumably this is to impress the AFL Commissioners that Tasmania will be viable in a playing sense, something that has almost totally eluded expansion franchise Gold Coast Suns in their 9 years.
The branding strategy could also be seen as somewhat comical (see image below). Even with a ball yet to be kicked it's full of 'rebels with a cause', 'raising hell', 'roars echoed across the stage', 'guns blazing', 'hell or high water' and 'storming the flag'. It envisages roping in famous Tasmanians to promote the team as key supporters including Princess Mary of Denmark, actor Simon Baker, ex-Test captain Ricky Ponting and former Greens' leader Bob Brown.
A list of local media whose support should be 'garnered' is included. Tasmanian Times is not among them. This is fine, because it is not our job to blindly barrack for a team. It's our role to facilitate public discussion about whether the proposal actually stacks up.
It will take some time to fully digest the 248 page report. The appendices alone contain large amounts of research that formed the basis of the conclusions, and may well contain assumptions that should be fully tested. Tasmanian Times would welcome any contributors on this issue who would like to do in-depth analysis of the major underpinnings.
---
PREMIER (AND OTHERS) COMMENT: They Said It.
Have your say on the Tas AFL team in our Forums.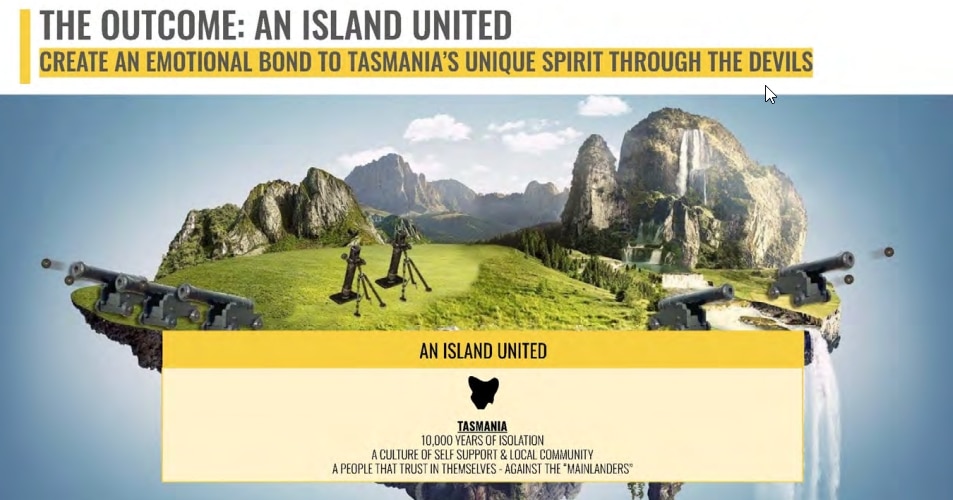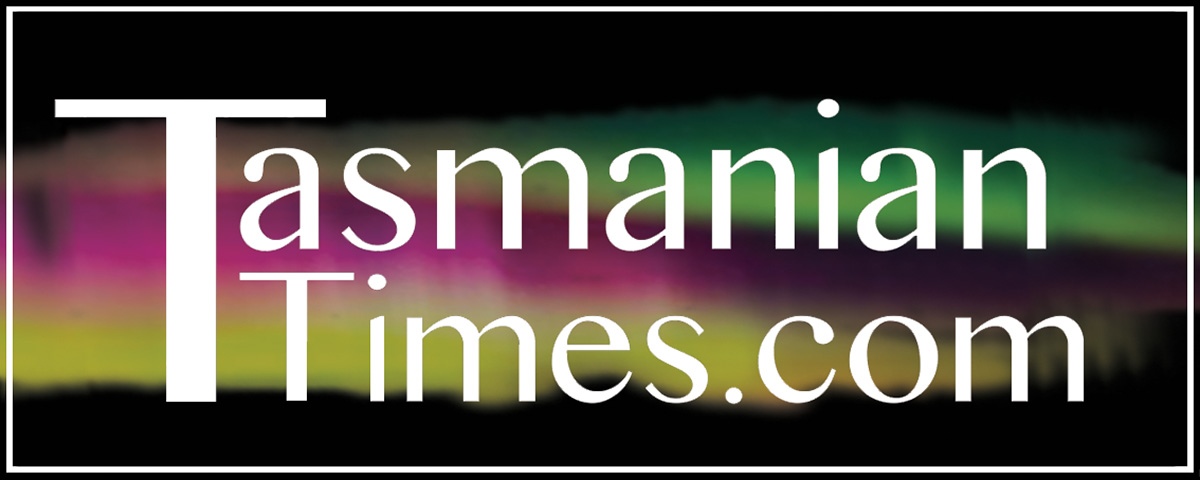 Author Credits: [show_post_categories parent="no" parentcategory="writers" show = "category" hyperlink="yes"]