The Ballawinne Festival Cultural Day took place on Monday, in Port Cygnet, hosted by the South-East Tasmanian Aboriginal Corporation (SETAC). (See earlier article here). Ballawinne is the local word for red ochre, which was not traded like other ochres, and only used for important ceremony.
Notable speakers included Dark Emu author, Bruce Pascoe; The Black War author, Nicholas Clements; and then Premier, Will Hodgman.
Festival goers had the opportunity to watch and learn from experts, then have a turn themselves, from basket weaving, making bull kelp carriers, fashioning spears, skinning a wallaby and creating visual artworks.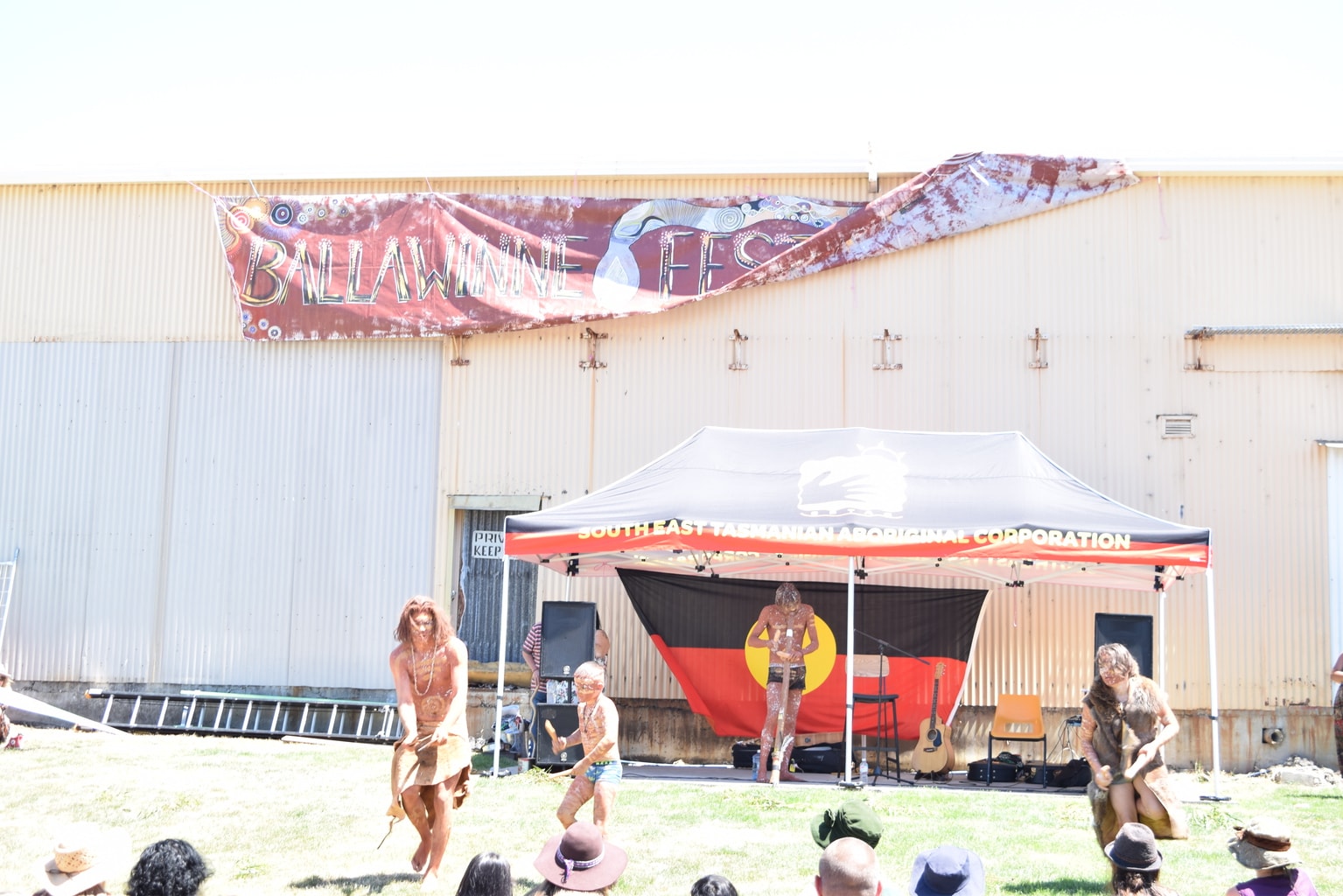 The recently opened venue, the Port Cygnet Cannery, now enables the Cygnet community to host even more diverse events, following on from another successful Cygnet Folk Festival.
The value of bringing Bruce Pascoe to a community cultural celebration is a credit to the hosts,SETAC, as part of the ongoing holistic education of people without direct first nations connections.
All Tasmanians need to hear, see, smell, taste, and engage in what local indigenous culture looks and feels like. Awareness about cultural practices fosters deeper connection to reconcile past injustices within the context of present relationships.
Ballawinne speakers
"With that invasion, our voices were silenced. … We've never ceded our sovereignty."
The festival was powerfully introduced by Julie Dunlop, of the South East Tasmanian Aboriginal Corporation (SETAC) – audio (12 min):
Apart from the words of wisdom from many of the conversations during the event, one of the highlights included Craig Everett and his Dancers enabling community participation and learning as they led the crowd in a cultural dance – audio (6 min):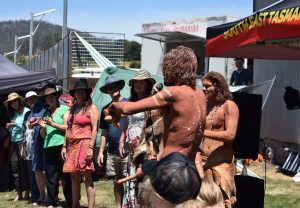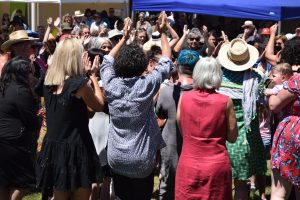 Will Hodgman, the day before he unexpectedly resigned as Premier, recognised "one of the greatest advantages that indigenous Tasmanians, Aboriginal Tasmanians have and that is their connection with the land in which we all live."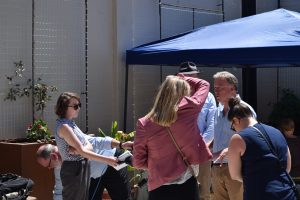 He announced the appointment of new rangers to work within the PWS service with expertise on land management, on fuel reduction, on how to manage wild fires and to utilise and to learn from the knowledge and experience of tens of thousands of years.
"And not only will that help us better protect our community from wild fires, but it will also allow the broader Tasmanian community to understand the impact of fires on Aboriginal heritage, which is so precious," he said.
Will Hodgman – audio (4 min):
A special guest star was Bruce Pascoe, author of smash hit book Dark Emu about pre-European indigenous agriculture.
"We can teach our children to stop treating our country like a mine, like a resource, and treat it as if it was our mother."
Bruce Pascoe – audio (2 min):
Dr. Nicholas Clements, author, The Black War.
"Australia as a nation is obsessed with war… World War 1 was a pointless waste of life, we should never have been there. Victory brought us nothing but cemeteries. The Black War by contrast is our island's most important conflict. But don't waste your time looking for reminders of it in our public spaces. There's not a single official memorial … The struggles of the Tasmanian aborigines deserve to be comemorated … They put up the stiffest resistance of any indigenous people, anywhere in Australia."
Nicholas Clements – audio (17 min):
The media coverage for the event was impressive with cultural highlights were well celebrated. However, given the sheer number of media personnel and equipment at the event, the final output missed much of the important message that speakers communicated, instead focusing on trivial aspects like government announcements and Bruce Pascoe's aboriginal identity. Hopefully the audio provided will allow for a deeper picture for those that could not be present for the event.
Huon FM did a live broadcast of the Cultural Day, and also an audio podcast of the Dark Emu Panel Discussion in the evening.
---
Were you at the Ballawinne Festival? Caught up with the audio? What challenged or inspired you? Discuss on our Forums topic.
---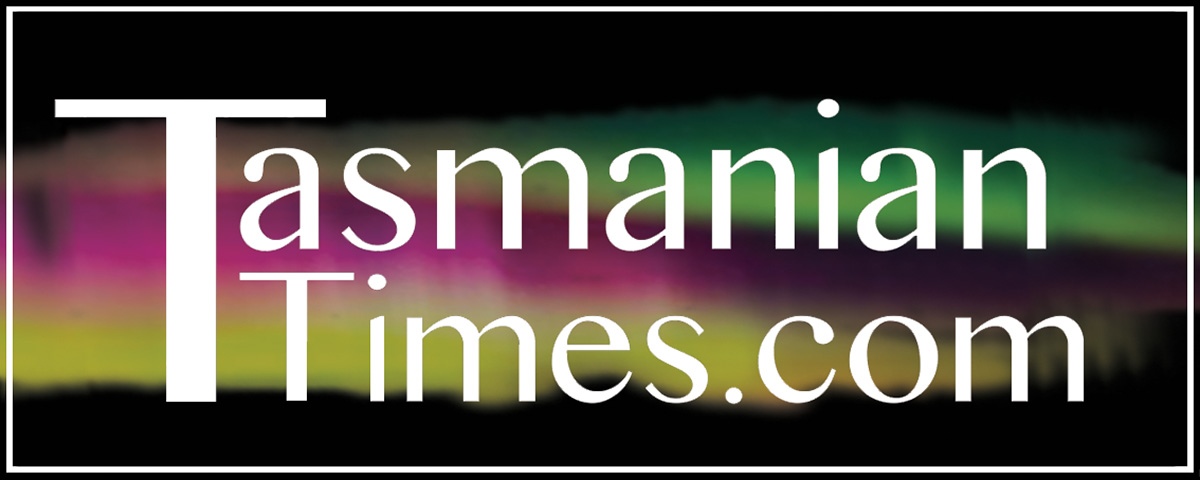 Author Credits: [show_post_categories parent="no" parentcategory="writers" show = "category" hyperlink="yes"]