Few places in the world produce genuinely spectacular Pinot Noir.
You can put that down to a lack of vineyard sites with growing seasons long enough and cool enough to allow Pinot Noir wine grapes to develop true expressions of the variety.  At least, that's the major stumbling block to producer success. But there are other hazards on the journey to beautiful and beguiling Pinot Noir.
Vignerons also need to navigate a veritable maze of additional viticultural challenges, including successfully establishing and operating a pinot noir vineyard with soil types, vineyard aspects, clonal selections, canopy management and cropping levels that are truly favourable to this tricky red wine variety.
Moving Pinot Noir out of the vineyard and into the winery introduces a mind-boggling array of winemaking options to further compound Pinot Noir's challenges. Yet for all that, Tasmania is indeed on the way to achieving a position of pre-eminence in the wine world when it comes to growing and making the variety outside Burgundy, its French homeland.
Tasmanian Wine Show
Speaking at the trophy presentation dinner at the 2019 Tasmanian Wine Show held in Hobart back in mid-January, chairman of judges Huon Hooke noted that the 74 Pinot Noir wine exhibits poured from the 2017 vintage were the highlight of the five-day event.
"This was the biggest class of two-year-old Pinot Noirs ever exhibited in the Show, and 57 of the 74 wines presented to the judges won a medal," Hooke told the dinner's bevy of wine enthusiasts and industry notables.
"That's an astonishing result. You don't see that occur in very many wine shows. Yes, the overall standard of wine competition is climbing all the time, and the standard of wine entries in every district is climbing, too, generally speaking. But this was an amazing result nevertheless that reflects not only the quality of the viticulture in Tasmania, the maturation of the vines here, the sorting out of what vines do better in each region and on each site, it also indicates the quality of the winemaking has matured here as well."
"Very, very few of the wines were faulty, and very, very few of them were poor quality. This is really quite extraordinary, especially for Pinot Noir."
TWS Dinner
Readers with a passion for Pinot would be well-advised to download the 2019 Tasmanian Wine Show Catalogue from the event organisers' website to study the form guide in greater detail. Better still, why not book a place at the trophy presentation dinner currently being planned for the 2020 Tasmanian Wine Show?
The dinner will provide a focal point for exhibitors in the Tasmanian Wine Show Society's 29th annual wine show. The show is being judged in Launceston from Monday 13 January until Thursday 16 January, 2020, inclusive. Matson Catering at Elmslie in the Tamar Valley will provide Friday evening's trophy presentation dinner guests with a sumptuous menu, featuring Tasmanian produce, and of course 'the best of the best' in Tasmanian wines.
Tickets cost $125 per head and can be booked via this link. Elmslie overlooks a broad expanse of tidal estuary and is located at 2 Upper McEwans Road, Legana.
Judging
Joining chairman Huon Hooke in the State's only show for Tasmanian wines in January will be international judge Chuck Haywood. Based in San Francisco, California, Haywood heads up Vinroads, a consulting company dedicated to the sales, marketing and education of Australian and New Zealand wines.
If any international visiting the State is going to know a good deal about Pinot Noir, you can expect it will be this man. Indeed, renowned Los Angeles Times wine critic Dan Berger once wrote that Haywood 'knows more about Australia and New Zealand wines than anyone in North America.'
Clare Valley winemaker Luke Joliffe will also join the judging panel in Launceston, together with associate judge and Brown Brothers Family Group assistant winemaker Anthony De Amicis.
Panel judges taste each wine without knowing its identity. They award each exhibit a score out of 20, comprising allocations of up to three points for colour, up to seven points for aroma and up to 10 points for flavour and palate characteristics. A wine that receives an average of 15.5 points or more from the judges earns a bronze medal, while 17 points or more earns silver and 18.5 points and above receives gold. The panel tastes highest-pointed gold medal winners a second time to determine trophy winners in a range of categories spanning sparkling, table and museum wines.
The 2019 Tasmanian Wine Show received 460 wine exhibits from 83 producers, an increase of 10 percent on the number of wines poured for the judges in the previous year's show. See you at the trophy presentation dinner on Friday 17 January, where we'll all discover pinot noir's fortunes in the 2020 Tasmanian Wine Show.
---
Hobart's Mark Smith wrote his first weekly wine column back in 1994. Now more than 1600 features and 25 years later, he continues to chart the successes of Tasmania's small scale, cool climate wine industry with regular contributions to some of Australia's leading industry publications.
---
PICK OF THE CROP
2018 Sinapius Gewürztraminer $35
Good Gewürztraminer is hard to find in Australia. The variety can be a fuss-pot in the vineyard, and needs some creating a dry white that is varietal and punchy yet still shows some restraint in fully expressing its spicy, musky, lychee-like fruit richness. Yum. www.sinapius.com.au

2019 Spring Vale Melrose Pinot Noir $30
Melrose vineyard is located a short drive from Spring Vale's home-base at Cranbrook on Tasmania's sunny east coast. It was purchased in 2007. A year later, the Lyne family began producing Melrose as an early-drinking response to Spring Vale's award-winning flagship. Great move. This is a delicious raspberry and red berry drop, rich and juicy in regional style, without oak to detract from the flavour and freshness. A delight. www.springvalewines.com

2017 Waterton Hall Shiraz 20-year-old Vines $45
Shiraz in Tasmania? That will never work, say those who have poo-pooed the variety's re-introduction to the state in recent decades. But on well-managed sites in warm vintages, the Aussie workhorse really picks up its heels to reveal thoroughbred aspirations. Waterton Hall is racing ahead to assert its credentials in the Tamar Valley. This is ripe, almost opulent, with lovely savoury notes enhanced by subtle oak. A welcome relief from 15% blockbusters. Good value. www.watertonhall.com.au

2017 Holm Oak Wizard Pinot Noir $65
Tim and Rebecca Duffy's Holm Oak takes its name from the European trees planted on the property in the 1930s for the production of tennis racquets. But while Alexander North's proposed project ultimately failed, ace wines are made there today by this unassuming couple. The Wizard is one of four fastidiously grown and made Pinot Noirs. The 2017 matches power with elegance and hits flavour and interest out of the park. Will be fascinating to see it evolve over time. www.holmoakvineyards.com.au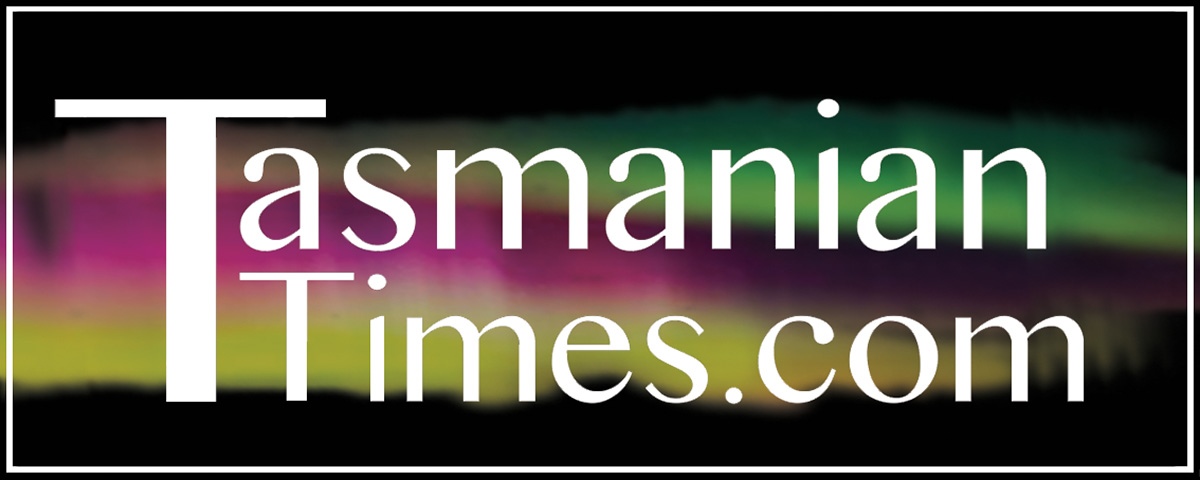 Author Credits: [show_post_categories parent="no" parentcategory="writers" show = "category" hyperlink="yes"]