In 2013 I returned to Australia after near two years of constant travel. I knew the experience would make me depressed so I set myself the goal of getting my motorcycle license and planning a trip around West Australia, the only part of my own country I hadn't explored.
I bought a 2nd hand DR650 with low kilometres and set about customising it so as it would take me anywhere. All up I spent around $8,500, just under the cost of a new bike.
I work for myself as a video producer and managed to score a great government contract producing a series of videos on palliative care for the hospital in the town where I grew up. I moved into my dad's, recruited him as the main star of the series, got rid of a lot of junk, put the rest in storage and in my spare time learnt the art of motorcycle maintenance.
This was the first lesson I had to learn. I had to trust my own abilities as a mechanic. At first I was afraid to even take off a wheel, thinking I would put it back on wrong. I had visions of parts falling off at highway speed. It was essential that I got over this fear, as long term motorcycle travel requires constant maintenance. Towards the end of the trip my bike became like my mistress. On long lonely remote stretches I found myself talking to her, coaxing her to continue on, that I'll oil her chain, or check the tire pressure at the next stop. Just don't break down here!
I was aware Australia is an extremely expensive country to travel, and to counter this I planned to camp out for most the trip. In this way my main expenses would just be fuel and food. Little did I know, in most of the places I passed through, it is illegal to free camp, with fines up to $1000. The bastards never caught me I enjoyed taking photos of their no camping signs, comparing the fine levels of different states.
As a tip for those wanting to do what I did, rural fire brigades always have well maintained lawns and enough room to pitch a tent at the back of their fire station.
I had to learn to be alone, to not be afraid of nature. Australia doesnt have any apex creatures like wolves and tigers. We do have crocodiles, but they can be avoided with campsite location. We do have deadly snakes and spiders, but they tend to avoid us if we take some precautions like looking where you walk and checking your boots in the morning. I ended up really enjoying these moments alone in nature. It agrees with us to only hear the sounds of nature. I found I had the most restful sleeps out there, and in the end really desired these alone times. It was kind of like a meditation, to just be alone in nature and watch her.
I did miss sex though! I mean let's be honest, we are 99% monkey, and I truly believe we need touch.
Tinder is a bloody great invention and I did spend a few cosy nights in stranger's beds. But by the time I reached West Australia, I started to take on the look of an extra out of Mad Max – wild beard, dirty leathers and heavy motorcycle boots. I was enjoying scaring kids and pensioners in supermarkets, but I wasnt feeling terribly sexy. Funny enough, this was when I met the one true romance of the trip. She actually picked me up, in an art gallery mind you!
There is a general feeling in the World, and I know this, because I've traveled a lot and talked to a lot of people, that our democratic systems arent working! I've walked the urban apocalypse of inner city Detroit, I've seen the open range mental hospital of downtown eastside Vancouver. Australia is no different, neo-liberalism attacking the poor, the rich getting away with murder. The fair go country becoming a fair cunt! Our media overtaken by urban elitists who want to control every aspect of our lives with their opinions. Every two bit council and politician passing more and more laws.
To be honest, I'd given up on Australia. I realised I could live in other parts of the world for a third of the cost, with very little infringement on my freedoms and make my money online as a digital nomad. I didn't need the big 4wd, the boat and the house that would take me two lifetimes to pay off. What I found fascinating on this trip is that I'm not alone. Everyone is feeling the same way – from employees to small business owners. Everyone feels under the pump – with costs, with loss of freedom. Fuck we cant even say what we think anymore with out being called a racist or a sexist! Even our language has been stolen from us!
I realised Im not the only one who is angry – who cant watch our public broadcasters, who cant read our biased newspapers, who cant listen to our politicians without shouting insults! But I did something, I removed myself from the system! I stopped being busy within their boundaries!
I didnt know who I was, I had narrowed my beliefs about myself to my job, my nationality, my bank balance. I had given away my freedoms, I had reduced my possibilities. Realising this, by going out there, by being completely self reliant, has opened up my world. I have the freedom to say no, I wont accept the shitty role you've given me. I wont be indebted to your banks, I won't be a pawn in your system. I have power beyond anything you can impose on me!
When I started thinking differently about myself I also started meeting people who acted like beacons of light on my journey of self-illumination. People like Prince Leonard of Hutt River Province, who used their laws to claim back what was rightfully his. This trip has changed me and I can't go back to spending my days doing the 9-5. I want to find another way, and I will! I hear there is a beer shortage in Cuba, this sounds like a magnificent problem to find a cure for ߙ'.
I traveled 24,000 km's, 8 mths on the road. I met some great people, hospitable people, people who invited me home for a bbq, a beer or a bed. I always had time for the guys who approached me with glistening eyes. My trip represented freedom to them and I was happy to tell them how they too could partake in such an adventure.
Some of the highlights for me included;
-seeing 40,000 year old rock petroglyths on the Burrup Penisula near Karratha, This was the number one highlight. It just blew my mind that we had this amazing culture where people had the time to value and make great art! The oldest recorded face carvings in the world…in the fucking world…and to think it isn't heritage listed and some dumb politician in the 70's wanted to make the area an industrial hub!
-going into the Pilbara searching for a crystal pyramid on a remote mountain range with a popped out rib and knowing that, despite being on the roughest unmaintained tracks, I couldnt drop my bike, because I wouldnt be able to lift it. And then camping out there, in that remote harsh landscape, waking in the morning, looking out over that expanse and whistling a soft whistle, and hearing it reverberate back through the valley below. Just powerful, powerful stuff! My balls grew larger after that trip, like an old stud ram!
-The last day on the Gibb River Road when I just wanted to get back to civilisation and did a 300 km day, 200 on dirt like a bat out of hell, feeling absolutely invincible, the bike and all the work I'd done on it (the custom suspension) working like an absolute dream. Man and machine as one, she killed it that day, a powerhouse effort! I got to Kunanurra and had not one but two $10 steak specials at the local pub! All my offroad riding preparation, all my bike preparations leading to a day of absolute mastery on the track..…fucking loved it!
So I wrote this for all you blokes (and gurls) who may want to do what I did. Get a lightweight single cylinder carb model bike, customise it, try lifting it fully loaded, try again with all that shit ya dont need to take ߙ' ride it under weight, ride it in the rain, ride it in the dirt, then just bloody go..coz ya never fully prepared for any trip. Ride on, and never fall off!
Here is a short video to whet your appetite …
• Watch the video HERE, where there are regular, great pics …
• Also published on TT HERE
• Pete Godfrey in Comments: Hi Mark, thanks for the story, I too love motorcycle adventures. Have mostly travelled on the East side, in the mountains, love sticking to dirt as much as possible. I don't have a bike at the moment but will get another one in March next year. Feeling a bit like a kid again. It is great to read of other's adventures. Keep travelling and don't let the system catch you. The idea is to keep it simple, we don't need much to have a great time.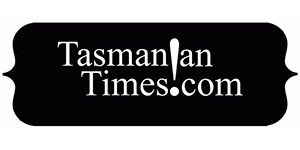 Author Credits: [show_post_categories parent="no" parentcategory="writers" show = "category" hyperlink="yes"]