*Pic: Hydrowood …

The buck stops here … Minister Harriss with his boss, Premier Will Hodgman …
Resources Minister Paul Harriss' performance at Forestry Tasmania's scrutiny hearing last Friday will do little to muffle calls for his removal.
It was a shocker.
A bad day was assured when Mr Harris' opening address referred to 470,000 tonnes of peelers being supplied to Ta Ann for 2014/15.
What?
The actual figure was 144,000 tonnes just below the contracted amount.
How could a Minister get it so wrong?
How could a Minister with the lightest load in Cabinet make such a mistake reading from a prepared statement?
The Minister again talked about the massive turn around in 'comprehensive income' from a loss of $43 million in 2013/14 to a profit of $31.7 million, shown elsewhere to be a mirage.
A few minutes later Chairman Annells corrected the record:
"It shows a remarkable turnaround…….. from the board's point of view, it is interesting,……. but does it have any real significance? None whatsoever."
…
Mr Finch then asked about FT undercutting private forest growers and whether this was a breach of national competition policy.
Mr Harriss was either way out of his depth or opted to feign ignorance.
The Chair Mrs Taylor, Member for Elwick chipped in:
"CHAIR – That is related to the question isn't it? If Forestry Tasmania will sell it at a cheaper price, they are going to buy it from Forestry Tasmania as opposed to buying it from a private land owner?
Mr HARRISS- Forestry Tasmania operates in that commercial environment just like any other role.
Mr DEAN – We have previously heard that they were not recovering sufficient from their sales to cover all of their costs.
Mr HARRISS- No, we heard earlier today, based on the detail reality from the annual report, that it is a positive. We heard that two or three times during the day.
Mr DEAN – But we heard also from the chairman that the cost recovery for the product you are selling is not sufficient to cover all of the costs that are related to that business of selling the timber, getting it to the areas and so on.
Mr HARRISS- That is the nature of getting Forestry Tasmania's commercial operations onto a sustainable footing for the future.
Mr DEAN – That adds to this issue."
Then came the piece de resistance from Mr Harriss:
"Forestry Tasmania operates clearly in that commercial market space without any advantage over private growers. … I do not know whether Bob or Steve have anything to add to that. I do not accept that Forestry Tasmania participates against national competition processes."
Neither Mr Annells nor Mr Whiteley (FT MD) offered to save Mr Harriss.
It was plainly a ridiculous assertion to say that that FT being propped up by the government doesn't provide advantages to FT contrary to national competition policy. After all that's why they're ceasing the export of woodchips?
Mrs Armitage, member for Launceston, quizzed FT guys about their remuneration packages.
Her questions were misdirected.
She should've asked the Minister whether he deserved his Ministerial salary after such an inept performance.
Read the full, brilliant analysis, Tasfintalk, HERE
• Pete Godfrey in Comments: It appears that the transition from sitting in the Legislative Council waffling to being a minister in charge of making a turd like FT shiny is not as simple as the minister is …
• John Maddock in Comments: I was astonished to hear Leon Compton interview the Minister this morning, ask about special species supply and not bring Hydrowood into the discussion. It's been on ABC TV and in Mercury, and is highly relevant coz Hydrowood plans to salvage 30,000t of special species. Compare this with FT's sales last year of 11,000t. As Gordon Bradbury correctly points out in his blackwoodgrowers blog, the special species prices will be affected. Why is Harriss (and Compton, for that matter) still talking of getting into the reserves? FT might as well give up now and save us all a lot of money. BTW the first Hydrowood tender closes today (8/12/2015). Go to the Island Specialty Timbers site for details.
• Paul Harriss: Green with Envy: Bryan Admits Libs are Better
• ABC: Forest contractors call for insolvency law changes in latest shot in Gunns liquidation
• Ross Hampton, Mercury Talking Point: Our forestry good for world climate
• Robin Charles Halton in Comments: … I am pro forestry but I also like to look at it from a realistic point of view, in my opinion Minister Harriss is only trying to protect his political agenda and is unable to accept the economic issues and fails to want to discuss the technical issues of forestry. Not good enough Mr Harriss!
• Gordon Bradbury in Comments: For what it is worth you can read my review of the GBE transcripts regarding special timbers HERE Not one worthy question from an MLC. Certainly not one worthy answer from FT! Can anyone estimate what those 12 people cost the Tasmanian taxpayer for their 3.5 hours of nonsense? • See my review of the first Hydrowood tender results: HERE At $180,000 per hectare is anyone interested in blackwood as a commercial opportunity? Cheers! Review extract: Why aren't Tasmanian farmers interested? Why isn't the TFGA interested? Why isn't the Government supporting this obvious commercial opportunity?
• Tasmanian blackwood sawlogs at $625 per cubic metre!
Posted on December 11, 2015 by Gordon Blackwood
Ring the bells! Break out the champagne!!
The first Hydrowood tender results were much better than I was expecting.
The 17.7 cubic metres (13 logs) of plain grain blackwood logs sold for an average of $625 per cubic metre mill door.
These were large good quality logs equivalent in size and quality to what can be grown in a well managed blackwood plantation.
The 3 feature grain blackwood logs sold for $547 per cubic metre.
So that's $13,100 for one truck load (21.4 cubic metres) of blackwood logs.
At $625 per cubic metre a mature blackwood plantation has a mill door value of $180,000 per hectare!
Why aren't Tasmanian farmers interested? Why isn't the TFGA interested? Why isn't the Government supporting this obvious commercial opportunity?
The standout feature of this tender was the price paid for good quality celery top pine logs at $2,846 per cubic metre. This price far exceeds any price that Island Specialty Timbers have achieved for Celery logs.
The results of this first Hydrowood tender clearly demonstrate that the market is prepared to pay very good prices for high quality special timbers logs.
All up the 35 cubic metres (38 logs) of high quality logs at this first Hydrowood tender fetched over $30,000!!
Congratulations to the Hydrowood team!
The Hydrowood tender results are going to show the lies and deceit of State forest policy as expressed at the recent LC scrutiny committee meeting.
Legislative Council GBE Oversight Committee 2015 – Forestry Tasmania
The Government and Forestry Tasmania say that growing special timbers can never be a profitable commercial business because the market can't afford to pay good prices! That the special timbers industry is a community service and has nothing to do with commercial opportunities.
What pathetic lies!
No one is going to invest in planting Celery top pine, Huon pine, Myrtle or Sassafras for wood production. These species are just too slow growing.
Blackwood however is fast growing and can be grown successfully in commercial plantations. Research in Australia and New Zealand has proven that speed of growth does not negatively impact on wood quality in Tasmanian blackwood.
A second tender of Hydrowood logs and milled logs will commence in late January. To discover more about this innovative venture go to http://www.hydrowood.com.au.
Now who is interested in creating and supporting a profitable sustainable future for our special timbers industry?
• PB in Comments: The Hydrowood tender results have comprehensively exposed Forestry's Tasmania's special species timber strategy to be a scam comprising the transfer of our highly valued public forests to preferred customers at mates rates resulting in multi-million dollar losses to the public.Forestry Tasmania's last available publicly reported figures from 2013-14 show that 9,199 m3 of special species timbers was sold for a value of $1,214,268 which equates to a paltry $132 / m3. By comparison the Hydrowood tender results show that 36 of the 38 special species logs were sold with top prices for logs or milled slabs as follows:
• Gordon Blackwood in Comments: PB (#32/33) you are absolutely correct! The same logic applies to everything FT does …. crony capitalism as only Tasmania knows how!!! And the Liberal Party, the Labor Party and most of the MLCs all support this travesty. Just what is it about Tasmania? We seem to have some kind of cultural malaise. A Centrelink mentality that goes all the way back to 1804. We are still in colonial/commissariat mode.
• Pete Godfrey in Comments: Compare Hydrowood's figures to the magnificient prices FT manage to get for special species timbers: 2008/9 $116 per cubic metre; 2009/10 $120 per cubic metre; 2010/11 $124 per cubic metre; 2011/12 $128 per cubic metre; 2012/13 $128 per cubic metre. Their business acumen is there for all to see.
• Frank again: To be frank – all this is nothing new and I am no longer surprised of all this. I recall my suggestions about timber grading and market approach from near 3 decades ago. Not what anyone was interested … The top priced log a just over 3m3 Sycamore log in Switzerland fetched on the landing ~$42,000 in Feb. 1998. Prior to moving under Down Under to Tasmania one of my duties for a few (6) years was to set up the annual high quality log auctions – the contrast to what I witnessed in Tassie could not be more extreme. Waste? No one in leadership position ever cared in this (our) 'spoiled lucky' island community below the lucky country. That still is and was the reality… What Tasmania's future should be is nothing short of "Comprehensive Restoration Management".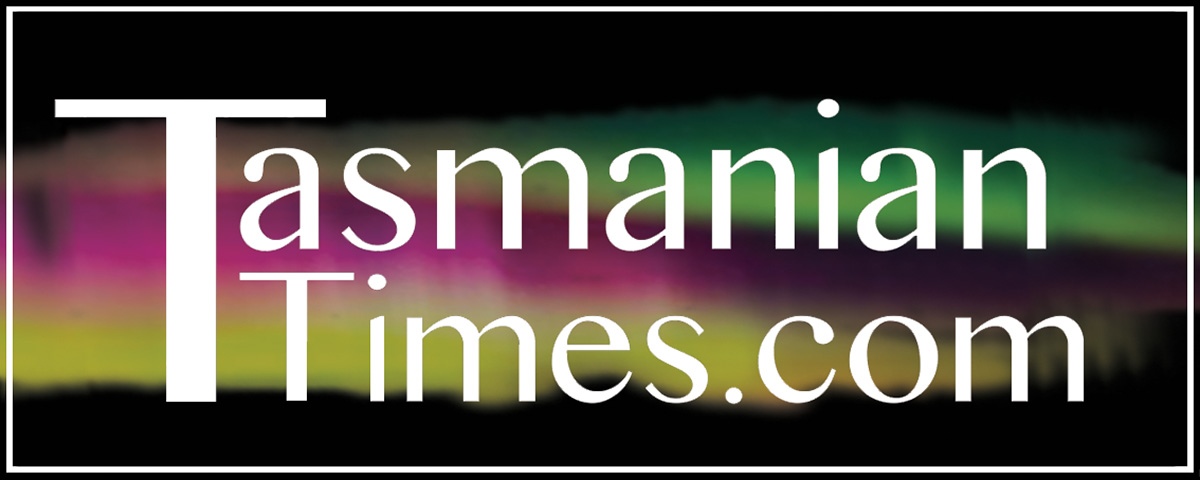 Author Credits: [show_post_categories parent="no" parentcategory="writers" show = "category" hyperlink="yes"]