My fears about Victor working in the sugar cane fields have been confirmed. It seems as if his three week trial has given him a taste of working life and he has quit school. I have been very sad about it as I see education as a way out of a life of poverty, an opportunity to create opportunity. I tried to talk to him about it with the encouragement of his mother Erica. I told him that I too found school boring and thought it was pointless when I was 14, but now I recognise its importance and am glad I persevered. I explained that where I live you have to go to school at his age and that my education has opened doors and made life easier.
My fear is that all he will ever be is an exploited sugar cane cutter doing brutal work and earning $5 a day for the four month season and then struggling to survive for the rest of the year. I also think leaving school is a big decision that requires greater maturity than most fourteen year olds have (as a fourteen year old I would have chosen freedom over school had I had the luxury).

Local houses
But perhaps I am irrationally concerned with him attending school. Perhaps I am applying my world to his. I don't even know what school is like here, other than kids up to about 9 years old go in the morning and the older ones in the afternoon. Maybe there are no opportunities for him anyway and what I consider worth trying to achieve might mean nothing to him. Anyway, I think at least I made him consider his decision a little more deeply.
A few days before we left Los Marranitos the community leaders got together and arranged a leaving party for us. Embarrassingly, we were at the meeting when they discussed who could supply what. Some communities could only provide a bag of rice for the party, whilst others managed to supply papaya, mango and chickens. We tried to contribute, but the leaders explained that they wanted it to be about them giving to us.

The house of David Rodriguez
The party was very special with food for all and some surprises such as local theatre, which included a thirteen year old girl in heavy makeup miming and dancing to a whole song about a metre in front of Anna and myself. We found the hip swinging a little disconcerting and I didn't where to look so I just strapped on a daft grin until the performance ended. We also had to get up and dance in front of everyone and were extremely grateful for a few Latin dance lessons back in Tasmania. The farewell extravaganza was at the house of David Rodriguez, a Member of Parliament, who played his guitar and sang some songs. He made an inspiring speech and presented us with Diplomas of Appreciation from the Salvadoran Government.
Our very last day was spent at a funeral, which strangely, was a very happy day and the perfect way to leave the community. It was for the mother of David Rodriguez who had fled to the United States at the start of the civil war with the rest of David's family (David chose to stay and fight). The service and burial was on a hilltop in the department of San Vicente. The land where the church was had once belonged to the Rodriguez family. They donated the modest chapel and a nearby school to the community some time ago and much of the eulogy for Mrs Rodriguez centred on the generosity and care for the poor that characterised her and her late husband.
The day included many moving songs performed by David and his brother, who is a Priest. But the most moving part of the day for me was the bus trip there and back.
The Council lent our community a bus and a driver for the day to take people the 70km to the funeral. Travelling through the dry dusty villages I was see-sawing between sadness and joy as I looked around the bus. Sadness that I had to say goodbye to these wonderful people who have treated us so dearly and changed our lives, but joy that we are lucky enough to have gotten close enough to provoke this sadness and that we had been able to help. I felt joy too that despite everything these people don't have, they have community spirit like I have never witnessed before. I realised that we were no longer the tall white visiting Australians. We had become part of the community.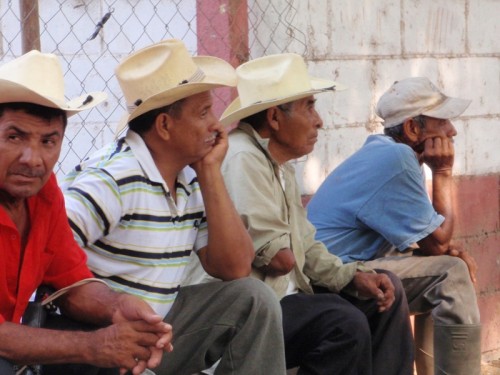 Community leaders at the weekly meeting
Finally we had to say the dreaded goodbyes. Little Fernando and his sister Patricia (seven and nine years old respectively) were inconsolable, giving us tight hugs and reluctant to let go of our hands. We were expecting tears from these kids and from Erica who we lived with, but Victor caught us completely off guard. He is the toughest fourteen year old I have ever met and doesn't show much emotion. But on the morning we left we couldn't even hug him or look him in the eye. He was face down in his pillow balling his eyes out. It made both of us quite teary and I tried to tell him in Spanish how much he meant to us and that it wasn't goodbye, it was see you soon.
Leaving these kids was so much harder than leaving my own little niece and nephew in Tasmania, and the reason is simple. I know my niece and nephew will be fine. As I leave these children I have no idea what the future holds for them, and whether it will be cruel or very cruel.

Fernando and Luis
We had a night in a cheap hotel in San Salvador before the 5am bus to Nicaragua. The sadness of the goodbyes was comforted by the amazing luxury of running water, air-conditioning and the general cleanliness of our room. We had made it through our time in the country without a scorpion attack despite many warnings and every second person in Los Marranitos having a scorpion bite story or three. I had actually killed four of varying sizes in our bedroom at Erica's. But Anna inadvertently brought one to the capital in her jeans pocket and got stung in our pristine hotel room on our last night. However, it mustn't have bitten her properly as apart from a little sting she was fine. Big ones like this (about three inches) can make you very sick and give you a fever.
I won't miss the scorpions, nor will I miss the black snow of ash from the burning sugar cane crops. I won't miss showering from a bucket or being too hot all the time. But these detractions aside, I will miss this place and its people. As we board the bus, we leave with such a mix of pure joy and sadness that it's all a bit overwhelming. All we can do is promise ourselves not to lose contact and to come back when we can.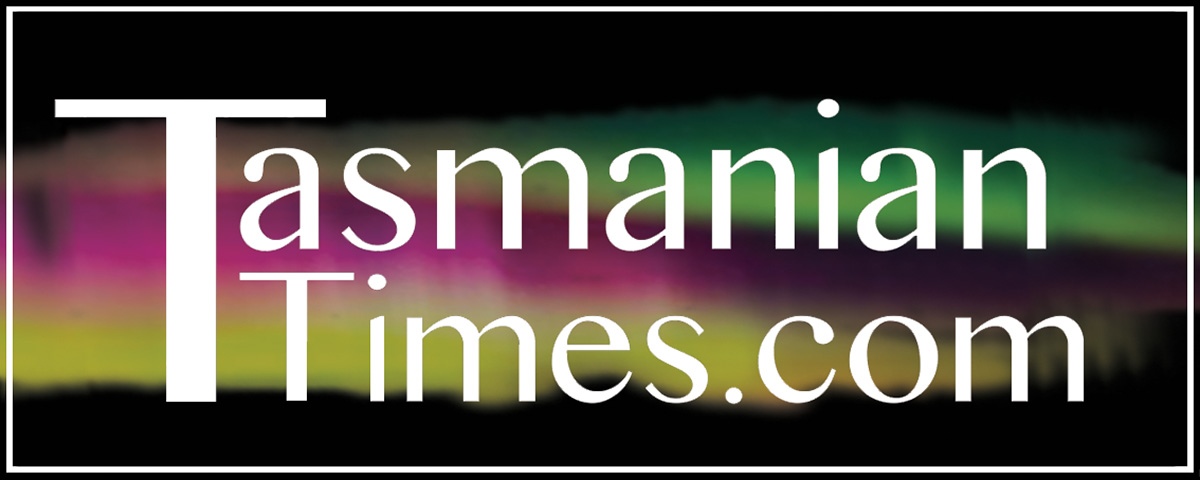 Author Credits: [show_post_categories parent="no" parentcategory="writers" show = "category" hyperlink="yes"]