A shining example has unfolded of the unsubstantiated hype that has emerged from propaganda brigades attached to the proponents of new renewable energy builds.
We know that TasNetworks and its subsidiary Marinus Link Pty Ltd have paid a million dollars of taxpayers' money to have a PR firm control the Bass Strait cable narrative, and now we see a big spin from the private sector attempting to garner public support for the St Patricks Plains wind farm proposal.
Ark Energy has made loud claims about the money and effort it's putting into reducing the number of wedge-tailed eagles it will kill with another 47 turbines in the Central Highlands.
Online publication RenewEconomy ran a puff-piece on Monday August 14 stating that no eagles had been killed at the Cattle Hill Wind Farm since the start-up of the IdentiFlight camera-based detection system (IDF), and that any eagles using one of the 17 nests, or circling the proposed 231-metre high towers on St Patricks Plain, would be saved from a collision as IdentiFlight slowed or stopped threatening turbines.
When Keep Tasmania's Highlands Unique – No Turbine Action Group pointed out to the author of the article that, in fact, three eagle deaths had occurred from commissioning in August 2020 until June 2022, an amendment was made – although the correction was never acknowledged.
The journalist denied the article was a reproduction of a supplied document, but amazingly, the same erroneous and glib statement was repeated three days later on ABC Radio Mornings by Ark Energy's Head of Development, Martin Poole. He thought that 'a very small number' had been killed during construction but claimed 'none while the eagle identification system has been operating'.
After Poole's interview, a caller to the station was put on air. He immediately rebuffed Ark Energy's false claims, and once more corrected the record by stating the official kill count was three.
He then dropped a bombshell: that the Environmental Protection Authority (EPA) had been notified of five (5) more deaths at Cattle Hill in the 12 months to June this year.
This shocking information was confirmed by the EPA, and on Friday August 18, a damning article in The Australian informed its nation-wide readership that the 'Cutting edge wind farm (is) still a killer'.
While NTAG acknowledges that the IdentiFlight technology is a potentially useful tool in reducing eagle deaths from blade-strike, the over-optimistic conclusions of Goldwind Australia's February 2022 assessment report have not been realised, and the document has never been peer reviewed.
While the usual excuses will be rolled out about 'adjustments' and 'human error', Goldwind's 2022 assessment report extolled the virtues of IDF's neural learning, expecting a clean sheet as time progressed.

That happy conclusion is now debunked.
Of course, Goldwind can claim that they are permitted by the EPA to kill eleven (11) eagles in the first three years – and 59 over the life of the wind farm – so they have a 'credit' of three. This permit to kill, issued in various guises to wind farms, conveniently ignores the cumulative effects of new turbine deaths on our already diminished WTEs.
The last population appraisal we have is 17 years old, due to the abandonment by the State Government of the Threatened Tasmanian Eagle Recovery Plan. Estimates of breeding-age Tasmanian wedge-tailed eagles vary between 466 and 766 – an average of 600 birds.
That number would be significantly lower now, given that 272 WTEs and 49 white-bellied sea eagles were killed or maimed through collisions with turbines and transmission lines from 2010 to 2021.
Ark Energy's blatant spruiking of the IdentiFlight system as the saviour of our endangered wedge-tailed eagle exemplifies the kind of sugar-coating that the St Patricks Plains project has been plastered with since it came to community attention three years ago.
The Development Application and Environmental Impact Statement have been advertised on the Central Highland Council's website, and while the documents are tedious reading, they contain misinformation which could lead to this wind farm dominating our Highland landscape.
The full documentation including the Project Specific Guidelines is available on the EPA's website:
St Patricks Plains Wind Farm Pty Ltd, St Patricks Plains Wind Farm, Central Highlands Tasmania | EPA Tasmania
There's a how-to guide on the EPA website if you're unsure of how to go about it:
https://epa.tas.gov.au/business-industry/assessment/guide-for-preparing-a-public-submission
For assistance with a personal submission, contact NTAG   [email protected]
---
Greg Pullen is a committee member of Keep Tasmania's Highlands Unique – No Turbine Action Group and a resident of the area.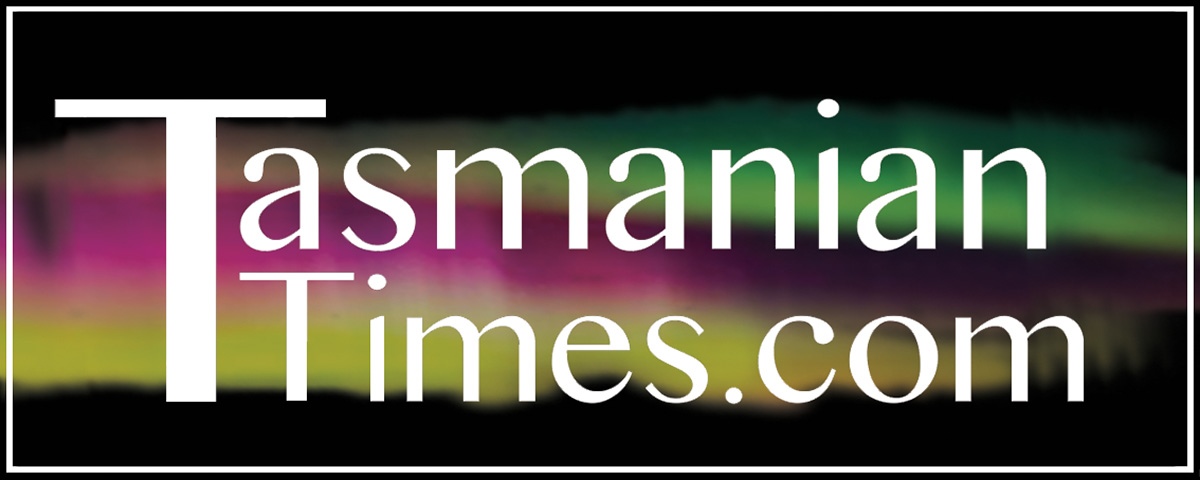 Author Credits: [show_post_categories parent="no" parentcategory="writers" show = "category" hyperlink="yes"]