Media release – Xsquared Architects, 15 March 2022
Revitalised Peacock Centre Re-Opens
After two devastating arson attacks in 2016 and 2021, Xsquared Architects is proud to have assisted in the revitalisation of the Peacock Centre in North Hobart as a venue for the delivery of vital mental health services for southern Tasmania.
Xsquared Architects worked closely with the Department of Health to ensure best practice design for mental health care drove the architectural response; creating a light filled, calm and welcoming environment with a residential ambience. The WELL Building Standard, which provides a focus on the health and wellbeing of users and residents, was used as a benchmark for the project, and is reflected in every aspect of the design.
At the same time, extensive heritage restoration of Ruardean, the original building on the property, and its greenhouse and gardens, originally the home of Dr W.D. Peacock, reinstates this much-loved community asset and makes good extensive fire damage.
"An unsympathetic 1960s addition to Ruardean was demolished and replaced with a new two storey building adjoining the west side" said Xsquared Architects Director, Peter Scott. "Incorporating curved elements as a counterpoint to the rigid, historic forms of Ruardean, the composition of the new building focusses on warmth, daylight, a soothing colour palette, natural materials and a connection to the outdoor environment. The contemporary new wing recedes into the slope of the land as it climbs towards Elphinstone Road, integrating with the site and respecting the prominence of the original home" Mr Scott added.
In detail, the redevelopment includes:
a 12-bed short stay unit providing specialist assessment and treatment
a Safe Haven providing responsive and compassionate care 7 days a week
a Mental Health Integration Hub, which is a 'one-stop-shop' linking consumers, families, and carers to support and services
a Recovery College providing courses supporting wellbeing and recovery.
As well as a range of internal personal reflection spaces, new and restored landscaping will provide external places for contemplation, with gardens open to the broader community.
"We have great pride that the revamped and restored Peacock Centre will enhance important mental health services in Tasmania and continue the important legacy of Dr Peacock for many years to come" stated Mr Scott.
Images by Xsquared Architects.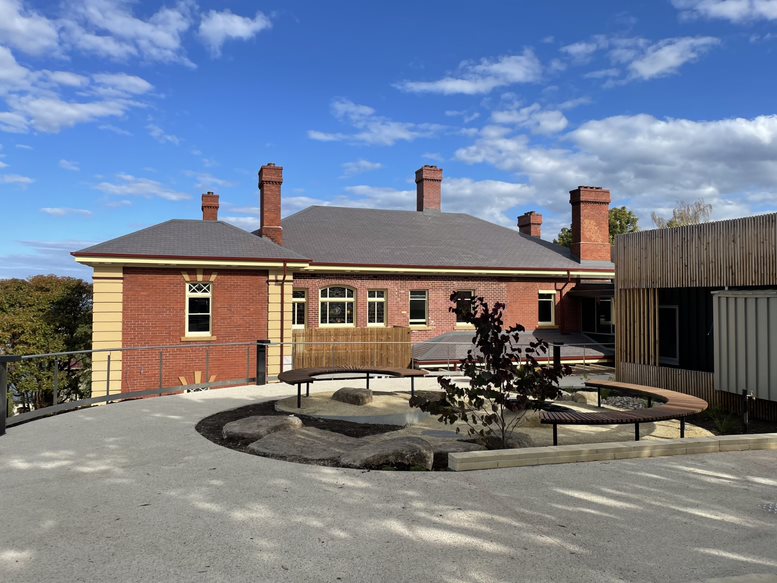 ---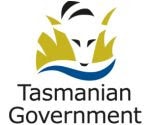 Media release – Jeremy Rockliff, Minister for Mental Health and Wellbeing, 15 March 2023
Peacock Centre transforms mental health services in Tasmania
Mental health services being delivered in Southern Tasmania have been transformed with the opening of the redeveloped Peacock Centre today.
The first of its kind in Tasmania, the innovative Centre hosts four new services that provide contemporary, recovery-focused care for those who need it, their families and their friends.
The new Peacock Centre is designed to make mental health care in the community more comfortable, taking a holistic, compassionate approach. It is home to:
Peacock House, a 12-bed short-stay unit that provides specialist treatment in a home-like environment for people who do not require admission to hospital;
A Mental Health Integration Hub, bringing together community organisations to provide mental health and wellbeing support, help to navigate services, and provide brief interventions;
A Safe Haven, supporting people in suicidal or situational distress and their families, friends, or support networks, in a safe and supportive environment; and
A Recovery College classroom, providing new opportunities for people in the community to improve their mental health, wellbeing, and personal recovery through education.
Premier and Minister for Mental Health and Wellbeing, Jeremy Rockliff, said today's opening is another important milestone in the Tasmanian Liberal Government's mental health reform agenda.
"Today is a significant moment in our plan to improve mental health services and patient outcomes for all Tasmanians," the Premier said.
"This modern, community-based centre provides a range of new services that will enable Tasmanians experiencing mental health challenges or suicidal distress to get the right care, in the right place, at the right time.
"We know the best place for many people to receive mental health care and support is in community settings, as it can prevent the need for unnecessary hospital presentations and admissions.
"This approach is central to the Peacock Centre, with the design of services and the built environment strongly influenced by the voices of those with lived experience and the wider community to provide a compassionate and sustainable community-based model of care.
"The Peacock Centre also delivers a significant injection of additional resources into the mental health workforce with over 40 new multidisciplinary positions, including peer workers with lived experience of mental health, alcohol, or substance use."
The Peacock Centre redevelopment forms part of the Tasmanian Government's $20.7 million investment in new mental health facilities in southern Tasmania.
This also includes plans to open a second mental health centre at St John's Park in 2025 which will provide another Safe Haven, 15 short-stay beds, and a Mental Health Integration Hub, co-located with the Statewide Tasmanian Eating Disorder Service.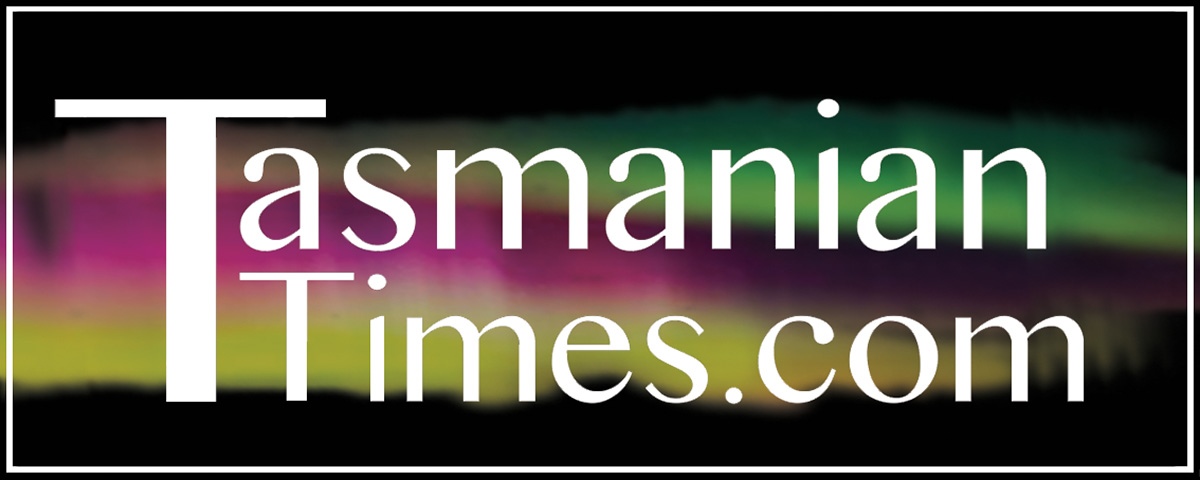 Author Credits: [show_post_categories parent="no" parentcategory="writers" show = "category" hyperlink="yes"]