Media release – Neighbours of Fish Farming (NOFF), 9 May 2022
Tasmanian Atlantic Salmon: The Toxic Truth
Harry Potter's Professor Sprout says: "Don't Buy Tasmanian Atlantic Salmon, Please."
Neighbours of Fish Farming (NOFF) launches the first in a series of "Toxic Truth" videos today alerting mainland consumers to the health and environmental threats created by the Tasmanian Atlantic salmon industry.
The first, narrated by eminent British/Australian actor, Miriam Margolyes, warns about the health implications for people eating cage-reared salmon, for the state's waters and for the caged fish.
The hard-hitting video is destined for wide circulation to consumers, consumer groups and health professionals on the mainland. It is backed by independent scientific research.
Click this link to download "Toxic Truth" Episode 1: https://vimeo.com/707402254/3d61ae4dba
Not a 'superfood' … it's a fat bomb
Ms Margolyes says, "It's alarming when you find out that a food you're told is essential to good health and wellbeing is actually not. It's the opposite," she says.
Drawing on independent research, she cites the use of chicken feathers, beaks, feet and carcasses from battery farms in salmon feed. The result:
" a farmed Tasmanian salmon ends up with more chicken fat in its body than an actual chicken."

"A 200-gram serve of this salmon has more fat than a Big Mac and fries. I'm going to say that again; you'll need to hear it twice …" she says.

"Farmed Tasmanian Atlantic salmon is not a 'super food', it's a super fat bomb."
Ms Margolyes also expresses concern about industrial additives – some banned from all European nations – that can find their way into the milk of breast-feeding mothers.
The series launch coincides with a slate of damning recent reports about the impact of the salmon industry, including salmon hatcheries polluting rivers, antibiotic resistance found in store-bought salmon, and mass fish deaths as Tasmanian waters rapidly warm. (see hyperlinks below)
NOFF president, Peter George says the video is intended to inform mainland consumers about what they are really buying, and eating.  It will reveal how false is the Atlantic salmon marketing of clean, green, sustainable, and above all – healthy.
"It's a wake-up call to the industry to clean up its act before consumers utterly reject its product.
"Jobs don't need to be lost. A sustainable industry will actually create more jobs. Tasmanian farmed salmon would regain its reputation and become something Tasmanians could actually approve and even treasure."
NOFF is urging the government and salmon industry to drive rapid transition to fully self-contained, land-based operations, enabling a thriving, sustainable industry that creates more jobs and guards the state's valuable clean, green brand.
"Plans to expand the industry into Bass Strait are nothing short of delinquent, resulting in Tasmania literally surrounded by this toxic industry."
---

Media release – Peter Whish-Wilson, Greens Senator for Tasmania, 9 May 2022
Greens call on Government to rule out explosives in fish farm trial
The Greens have called on the Morrison Government to intervene and rule out using explosives on protected seals during its three-year trial of fish farms in Commonwealth waters.
The call comes following the release of Government data which revealed Huon Aquaculture used more than 8057 underwater explosives against seals in the 15 months to the end of March.
Seals in Commonwealth waters are protected under the Environment Protection and Biodiversity Conservation (EPBC) Act. It is an offence to kill, injure or move them without a permit.
The Greens will be writing to the Australian Fisheries Management Authority and the Commonwealth Environment Department to seek advice on this matter.
Quotes attributable to Greens spokesperson for healthy oceans, Senator Whish-Wilson: 
"The big salmon companies – including Huon Aquaculture, Tassal, and Petuna – should voluntarily stop this practice, it shouldn't be up to the community to force this issue.
"If JBS wants to get off on the right foot with Tasmanians then Huon Aquaculture should lead by example and immediately and publicly declare an end to this barbaric practice.
"It's a lazy and lethal business practice to blast a protected species in its habitat for profit.
"Our precious marine life is already under enough pressure from warming oceans and a raft of other environmental pressures – it's essential that the expanding salmon industry is more tightly regulated, and far more accountable for any environmental damage it creates."
---

Media release – Bob Brown Foundation, 9 May 2022
Outrage at seal slaughter and cruelty in Tasmania as Big Salmon closes in on Seal Central – Bass Strait
The outrageous, ongoing, deliberate killing of native seals by Tasmania's Atlantic salmon industry is about to be spread by the state and federal Liberal governments into Australia's most vital seal breeding grounds in Bass Strait, says Bob Brown Foundation.
"According to the Tasmanian Inquirer, seals are being killed at a rate of nearly two a month. It is likely that hundreds more are being blinded, or otherwise wounded by explosive devices, with Tasmania's captured environmental authorities agreeing to the cruelty and bloodshed," Bob Brown said in Hobart today.
The Tasmanian government's own wildlife information includes: "Four species of seal once bred in Tasmania's Bass Strait, the Australian fur seal, long-nosed fur seal, Australian sea lion, and the southern elephant seal. Three of these species were totally eradicated and only the Australian fur seal now remains in Bass Strait. Approximately 17,000 pups are born each year at both Tasmanian and Victorian breeding colonies and the total Australian fur seal population is estimated to be 60,000 to 80,000. Prior to the exploitation of the sealing industry, there was an estimated three-quarters of a million seals in Bass Strait."
The same site says human beings are the seals' greatest predators.
"Now, into this fractured cradle of Australian seals, long before they have been able to recover from the historic slaughter, the Liberal Rockcliff government is letting loose the killer aquaculture factory industry with its ammunition, ready to slaughter more seals. Very likely the Bass Strait death and maiming rate will be a multiple of that already occurring in Tasmania's southern waters. This is all approved by Sussan Ley and the Morrison government. The industrial fish farm corporations have these governments violating every good environmental principle when it comes to protecting our native seal colonies," Bob Brown said.
Morrison's Assistant Minister for Forestry and Fisheries, Jonathon Duniam, has said that the Bass Strait trial represented an exciting opportunity for the aquaculture industry.
"The Blue Economy CRC are well equipped to conduct the trial, given their research expertise in offshore sustainable aquaculture," he said.
Which immediately raises this question for Duniam: "where is the Blue Economy CRC's expertise on the seal killing? Put that on the table so the public, whose tax dollars are propping up this Bass Strait venture, can see if you have a leg to stand on," Brown said.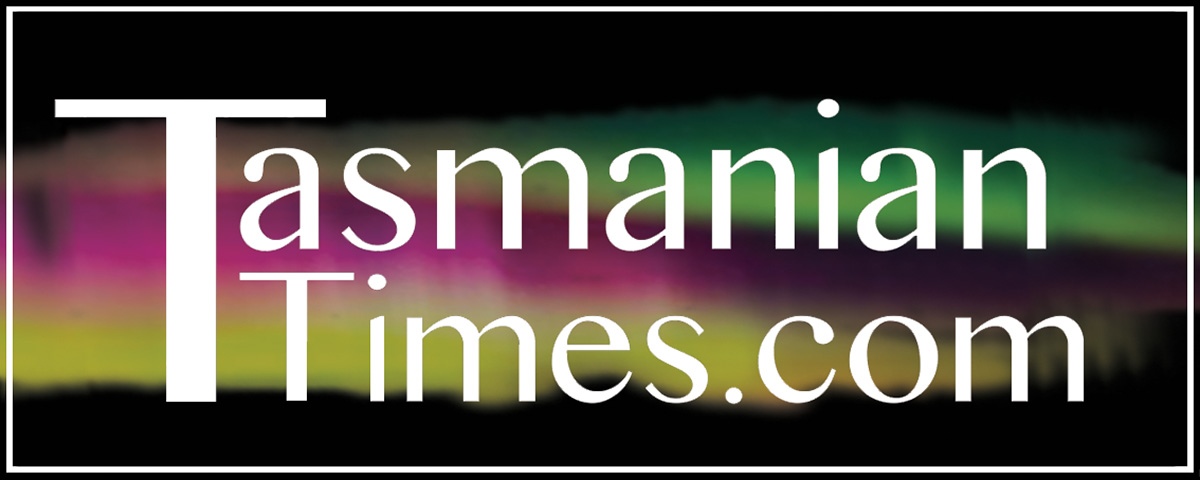 Author Credits: [show_post_categories parent="no" parentcategory="writers" show = "category" hyperlink="yes"]