Jason Browne has been appointed as the new General Manager of the Huon Valley Council and is expected to commence in his role Tuesday 21 September 2021, a week prior to the next  HVC Ordinary Meeting.
In July Tasmanian Times reported that three of the confidential names of candidates for this position were leaked. Browne was the first name to be provided to TT.  It is unknown at this time if the other two confidential names were in in the final shortlist of three or six candidates.
Why the name Jason Browne from TasWater was leaked remains a mystery, unless it was a diversionary tactic away from the real concern over the recruitment process.
In August Tasmanian Times reported on an alleged conflict of interest with the agency handling the recruitment process.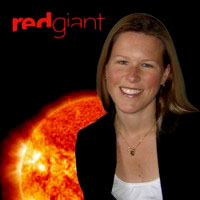 The Hobart based recruitment agency contracted by the Huon Valley Council is Red Giant Pty Ltd which is owned and managed by Joanne Inches.
Jason Browne and Joanne Inches are in a relationship and recently holidayed together in the Huon Valley.
The original closing date for the applications was 17 May 2021. The application date was for some unexplained reason extended to 24 May 2021.
Mayor Bec Enders issued a media release 17 August 2021 saying in part:
"The extensive and highly competitive national recruitment process attracted 85 applications with 47 assessed by Red Giant as meeting the advertised selection criteria. Following further assessment, 14 candidates were identified for initial screening by the General Manager Recruitment Panel."
The GM Recruitment Panel consisted of Mayor Enders, Deputy Mayor Doyle and Councillors Newell and Campbell.
"The panel reviewed the applications of the 14 candidates and subsequently determined to interview 6 people. At the conclusion of these interviews three candidates were shortlisted and interviewed by the full council at the end of July."
"All nine Huon Valley councillors actively participated in the interview of the three final candidates," said Enders.
Tasmanian Times has applied procedural fairness and provided both Mayor Enders and Red Giant with the opportunity to be open and transparent. Enders and Inches are not responding to mobile phone calls or to email questions put to them.
Attempts to make contact with Browne have failed.
Questions provided to Mayor Enders:
Did the GM Recruitment Panel seek from Red Giant 'prior to their appointment' any potential conflicts of interest in their proposed contractual arrangements with council, if so when did this occur, and was it documented within council records?  If not, why did you not make this request in the public and community interest, and why have you chosen to maintain secrecy over this conflict of interest?
At what point in the process did Red Giant declare a conflict of interest between Joanne Inches and Jason Browne?
When the conflict of interest was declared, why did the Panel not immediately move to either terminate Red Giant's and to remove Jason Browne from the recruitment process?
As mayor and councillor, are you aware of the legal issues of Conflict of Interest within the public sector, and as it applies to the Local Government Act 1993, and why are you not concerned at the legal implications of the decision by council to appoint a conflicted applicant to the position of GM? An applicant who has had the opportunity to review the other 84 applications before preparing his own submission.
What assurance can you provide the community that the other 71 applicants Red Giant summarily dismissed before sharing with the panel, were not worthy of the position of General Manager, and that perhaps candidates better suited than Jason Browne were removed by the conflicted and legally contracted Red Giant agency?
Why are you not concerned that Jason Browne is conflicted in his accepting the position of GM, well knowing he has proceeded in the full knowledge of his conflict of interest and how this will appear to the wider community, and his ability to manage future conflicts of interest in his role as GM of the Huon Valley Council?
Have you considered the issues of pecuniary interest in this appointment where Red Giant and Jason Browne both now stand to gain financial reward because of this conflicted and possibly criminal appointment which is potentially a fraudulent action on behalf of Red Giant and Jason Browne?
As Mayor, why are you not concerned about this GM recruitment process which was firstly corrupted with the leaking of names, [to me, and perhaps others], which included the details of Jason Browne in mid-July, and now with his appointment; that it is corrupted, is lacking any transparency, is totally unethical, and is quite possibly in breach of the Criminal Code Act 1924 which will apply to all councillors should the relevant sections of the Criminal Code be enacted?
Do you consider Mayor Enders that your part to play in this corrupted process is sufficient enough reason for you to now resign as Mayor, and that a Board of Inquiry, if not a Parliamentary Inquiry, is now warranted into what appears to again be a dysfunctional council.
Have you considered how all this already appears to council staff and members of the community who are rapidly becoming aware of the conflicted GM recruitment process, and how do you intend to manage this now very difficult situation, a situation that could have been prevented by yourself as mayor?
Tasmanian Times is not implying that Browne did access the other candidates resumes,
merely that because of his relationship with Red Giant the opportunity to review is a perceived bias afforded to Browne which was not afforded to the other applicants.
Questions provided to Joanne Inches:
At what point in the process did Red Giant declare a conflict of interest between Joanne Inches and Jason Browne?
When the conflict of interest was declared, why did the Panel not immediately move to terminate Red Giant and to remove Jason Browne from the recruitment process; and why didn't you resign from the council contract?
It is my understanding this is not the first time Red Giant has appointed a conflicted personal friend to the role of General Manager, do you wish to comment?
Have you fully considered the ramifications of yours, and Jason Browne's pecuniary interests in this GM process now culminating in the appointment?
Have you considered the impact on your company when the conflict of interest is fully exposed to the wider community, and how will do you respond to that concern?
Have you considered the impact of your actions as a conflicted consultant may have on the other 84 candidates who applied for this role, and how will you respond to that concern?
As an executive search and recruitment agency, why are you not concerned about the apprehension of bias in your actions as a human resources consultant?
Councillor Campbell is rumoured to have resigned from the GM Recruitment Panel because of her concerns about the recruitment process. Campbell has so far been quiet on this matter, presumably to do with the difficulties of a councillor being able to speak out on matters of closed council.
Tasmanian Times is also aware that former Commissioner Taylor has been in discussions with council over the General Manager recruitment process. Adriana Taylor was a short-term Labor Party member and former Mayor of Glenorchy from 2005 to 2011. Browne was the Executive Manager Finance & Business Services / Manager Financial Operations at the Glenorchy City Council, April 2012 to July 2015, which was after Taylor's time with GCC. It is understood Taylor was remunerated for her consultancy around the GM recruitment process.
Tasmanian Times is not implying any other connection between Taylor and Browne, other than both having been employed at the GCC.
Former Huon Valley Council GM Emilio Reale, Director Luke Chiu and Director Len Bester also hailed from GCC. Reale has since returned to GCC, Chiu has recently resigned and is reported to be returning to GCC, and Bester left HVC for family reasons in March this year.
Acting General Manager, Andrew Wardlaw took leave from his role 20 August 2021 and was replaced by his business partner Paul West from River Road Consulting who, as the current Acting GM, will transition Browne into his new role. Wardlaw is also a Director on the Board of Local Government and sits alongside Director Local Government Craig Limkin, Chairperson Greg Preece and fellow Director Hadley Sides.
Tasmanian Times is not inferring any connection with the appointment of Browne other than to report a possible conflict of interest with Wardlaw should the Office of Local Government elect to investigate any complaints of alleged wrongdoing in this recruitment process. Any investigation into this potentially criminal matter may need to be undertaken outside of the OLG.
The position of General Manager of the Huon Valley Council is likely to be a three-to-five-year appointment with a salary in the vicinity of $250,000 per annum.
Commissions for executive search and recruitment agencies in Tasmania range from 19% to 25% of the annual salary of the appointed position.
Footnote:
Tasmanian Times is open to receive contact from any of the other 84 applicants in this recruitment process. Information will be accepted in total confidence. Email [email protected]
In articles of investigative journalism all sources of information are protected under our Code of Conduct, and are generally provided under confidentiality of non-disclosure. Tasmanian Times takes this position very seriously. Whilst not being prepared to disclose our information sources we can advise there has been no information forthcoming directly to Tasmanian Times from any members of the four person GM Recruitment Panel.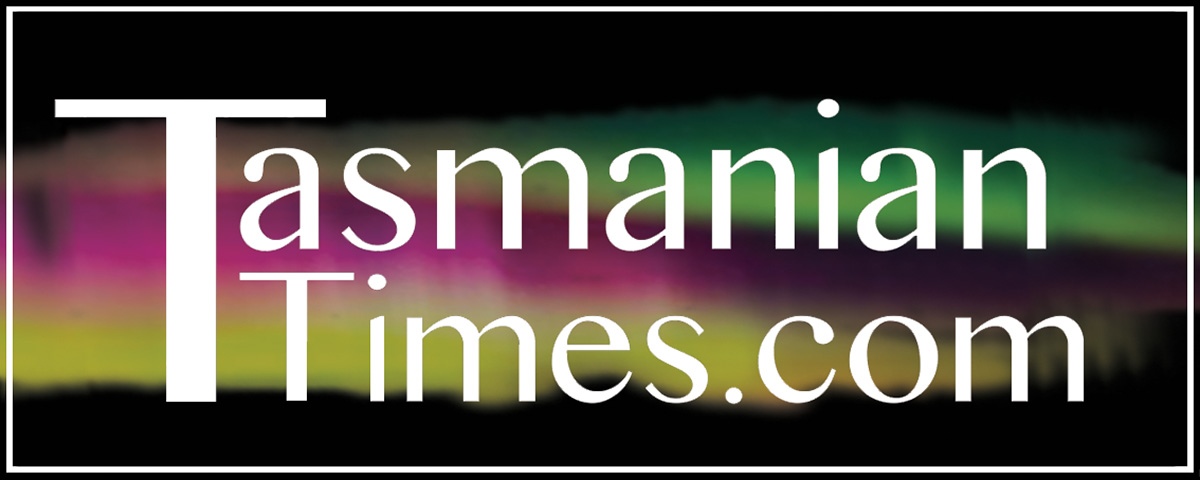 Author Credits: [show_post_categories parent="no" parentcategory="writers" show = "category" hyperlink="yes"]