To the Honourable Peter Gutwein MP, Premier of Tasmania
Open letter to our Premier: Re "Fairness and Equality matter, they are Marks of a Civilised Society…"
Dear Premier Gutwein,
Congratulations on your election win. You formed and managed a tripartite government during the COVID crisis, demonstrating exceptional leadership to navigate our island through the pandemic. Tasmanian History will credit you with that achievement.
Your victory speech eloquently touched that topic and set the scene for your third term in office
"The best days for our state are still ahead of us…"

"No matter who you are, no matter where you live, your circumstance or background, I want the opportunities that are available…to be available to you…"
Those two sentences express a positive outlook, with our state government guided by principles of fairness and equality.
Tally Room Speeches – White, O'Connor, Gutwein – Tasmanian Times
Now consider Waratah.
Waratah is located outside your electorate. Its population counts between 250 and 300 residents. That is less than one half of one tenth of one percent of Tasmania's population. Waratah hardly accounts for a significant number of voters.
TasWater, unopposed by Wynyard Council, lowered the spillway of Waratah Reservoir in 2018, reducing summer-flows over the waterfall downstream to a trickle. Water-security is gone. And very recently TasWater received departmental permission to demolish the dam, taking away water security for the town, ringing in the death-knell for Waratah, during its 150th anniversary year of existence.
What is the tourism appeal of Waratah town without its waterfall in summer, the main tourist season?

What is Waratah without the reservoir's biome extension into town, which allows tourists to watch platypus, rakali and water life in the Waratah Lakes next to the caravan park, just a few steps behind Waratah's post office?
Waratah Reservoir (crown land, public reserve) has been driving early water-wheels and later the turbines, which provided power to Waratah and the mine that saved Tasmania from becoming a Victorian island. Since the mine's closure, nature 're-wilded' Waratah Reservoir with a moderate rainforest rim and a native terrestrial, avian and aquatic biome.
The newly-formed local tourism association led Waratah into a rebirth of financially viable activity, with the local hotel, about a dozen private rentals and a well-patronised local caravan park re-starting our local economy.
However, with the confirmation that TasWater is now free to totally destroy Waratah Reservoir by removing its dam, a sense of helplessness and disappointment has overcome Waratah's business community.
Utilitarian justice has been the fate of our town ever since its forced amalgamation with Wynyard Council: school, old post office and the local nurses' station / ambulance sold, to benefit the twenty times larger coastal town of Wynyard. A land grab by TasWater, a two-billion-dollar commercial corporation 'owned' by third and second tier governments, was supported against state-enacted rules by Heritage Tasmania and the Water Management Section of DIPIPWE.
14 detailed submissions were provided by local residents appealing the decision and ignored – without reasonable responses for rejection of any of the appeals given.
"The best days for our state are still ahead of us…" 
The roadhouse / local shop has been sold. The hotel, the 'Mushroom Café' and the church are now for sale. Numerous Airbnb's have already been sold off as residences. Waratah's outlook is dire. Vibrancy and vigour have left Waratah. The economic renaissance of Waratah has been and gone.
"No matter who you are, no matter where you live, your circumstance or background, I want the opportunities that are available…to be available to you…"
Those were your words promising an enhanced outlook on our future and a fair go for all Tasmanians.

Are Waratah residents included? Depending on what you do now, your words of victory will or will not resonate true in our township.
Do you support the destruction of Waratah's future for the greater benefit of the larger coastal town or perhaps for the financial betterment of TasWater?
You are our last resort to change the future of our township. History will remember you as an exceptional leader during the COVID-crisis and, one hopes, an exceptional man: a politician who does as he says.
Please take action.
Yours faithfully,
(Original signed by:)
Helmut Ernst
Founding Member, Friends of Waratah Reservoir Incorporated
"Fairness and Equality matter, they are Marks of a Civilised Society…"
Copies to:
Friends of Waratah Reservoir Inc.
Local Government councillors
Members of the Tasmanian House of Assembly and Legislative Council
Tasmanian Members of Federal House of Representatives and Senate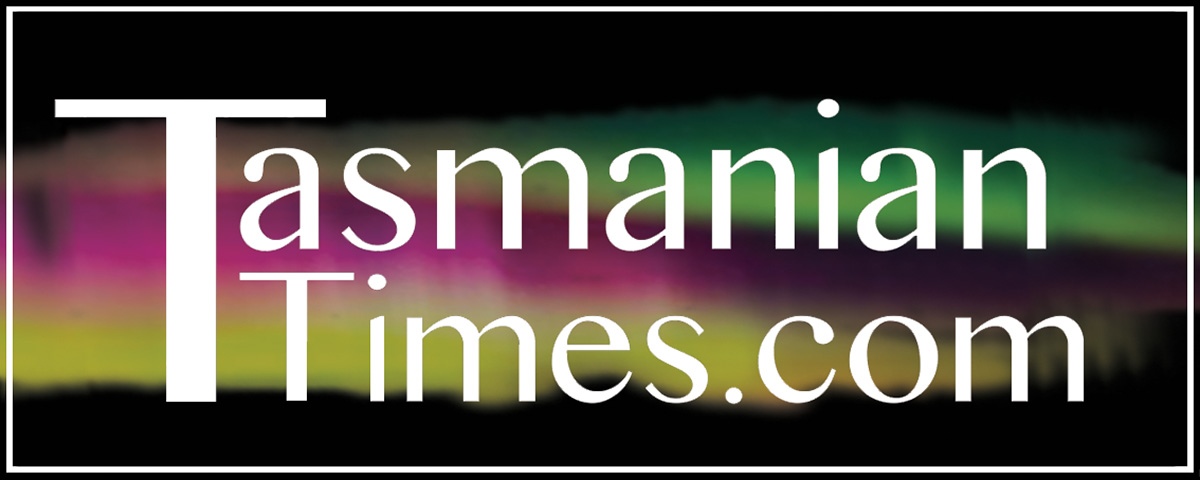 Author Credits: [show_post_categories parent="no" parentcategory="writers" show = "category" hyperlink="yes"]