If you want to achieve something, it's common practice and common sense to first set your target. Whether opening a new café in Hobart or training a young kelpie dog to move cattle, set the target ‒ net profit for the business and, for the dog, working to command before the cows start calving ‒ then work out how to get there!
When it comes to climate, the target is net zero greenhouse gas emissions. As soon as possible.
Everyone ‒ yes, surely everyone ‒ knows that greenhouse gases, produced by human activities are causing the earth's temperature to rise. The Cape Grim Baseline Air Pollution Station, located at the north-west tip of Tasmania, is a key world site for measuring greenhouse gases in the atmosphere. They report that the levels of carbon-dioxide, nitrous oxide and methane in air samples at Cape Grim are steadily increasing.
The 2020 report from the Commonwealth Scientific and Industrial Research Organisation (CSIRO) told us that Australia's climate has warmed on average by 1.44°C since national records began in 1910. Yes, you did read correctly, 1.44°C.

And the Paris Agreement is attempting to limit the world temperature increase to 1.5°C above pre-industrial levels. Australia is already about there!
The journey of climate action in Australia has encountered peaks and troughs as significant as those on the walking track to Cradle Mountain.
The journey began in the 1980s when Australians were highly conscious of the need to protect the environment. 1990 was a highpoint when the federal government developed 'interim planning targets' for controlling CO2 emissions. But with a change of government, we fell into two decades of climate denial.
The next peak was twenty years later when the Clean Energy Act 2011 legislated for a carbon pricing scheme. Although recognised world-wide as a means to reduce carbon contamination, the Act was repealed in 2014 after another change of government.
In the Australia of today, people want climate action. A poll conducted in October 2020 found that four in five Australians agree climate change is occurring and 68% support an ambitious climate target.
Australian businesses are highly conscious of the risks of climate change. Australia's four big banks are planning to stop financing thermal coal projects. The Woolworths Group has committed to net-zero emissions by 2050. Meat & Livestock Australia has set a target for the red meat industry to be carbon neutral by 2030 (CN30).
Tasmania has an emissions target. The Climate Change (State Action) Act 2008 sets a target to reduce, by 2050, greenhouse gas emissions in Tasmania to at least 60% below 1990 levels. In 2019, the state's Climate Report revealed that greenhouse gas emissions have declined by 95 per cent from 1990 levels. Tasmania has good capacity to produce electricity from renewable sources, hydro and wind, and the plan is for these renewable energy resources to support Australia's transition to renewable supply.
But when is Australia going to set a net zero emissions target?
In November 2020, independent MHR Zali Steggall introduced her Climate Change Bill to the federal parliament. If adopted, this Bill will distance climate management from the peaks and troughs of national politics. It will set a net zero emissions target for 2050 and establish an independent commission that will respect and pay heed to science and foster new low emission technologies. It will allow our country to become a world leader once again.
Australia must enact the Climate Change Bill.
The only alternative is for that new café in Hobart and the Kelpie dog to work much harder. Tasmania will need more cups of coffee and more food for all the climate refugees moving here from mainland Australia as the temperature continues to rise.
---
Dr Janet Truslove is a veterinarian, has worked in Scotland and Queensland and now lives on a farm in Tasmania where regenerative agriculture is practised. She is a volunteer with Veterinarians for Climate Action, helping to put pressure on governments to act on climate change.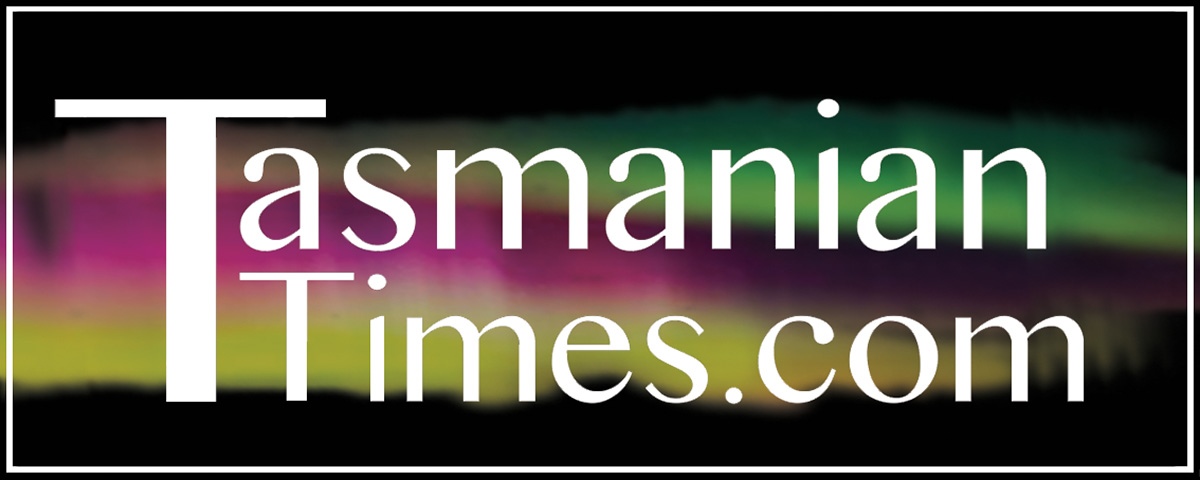 Author Credits: [show_post_categories parent="no" parentcategory="writers" show = "category" hyperlink="yes"]