The federal government intends to build a larger and more aggressive military focused on our immediate region, including new long-range missiles. The moved signals a major shift in the nation's defence strategy.
Prime Minister Scott Morrison unveiled a greater focus on the Indo-Pacific, warning that Australia needs to prepare for a post-COVID-19 world that is "poorer, more dangerous and more disorderly."
"The government has directed defence to prioritise ADF's geographical focus on our immediate region, the area ranging from the north-east Indian Ocean through maritime and mainland South-East Asia to Papua New Guinea and the south-west Pacific."
He announced spending of $270 billion over the next decade on defence capabilities, including more potent strike weapons, cyber capabilities and a high-tech underwater surveillance system. Australia will purchase the AGM-158C Long Range Anti-Ship Missile (LRASM) from the United States Navy, at a cost of $800 million.
Up to $9.3 billion will also be spent on research and development into high-speed, long-range weapons, including hypersonic weapons. A massive underwater surveillance system using high-tech sensors and costing between $5 billion and $7 billion is one of the biggest new purchases which could eventually also include unmanned submarines.
Over the next decade the Australian Defence Force (ADF) is expected to grow by 800 personnel, comprising largely of 650 for Navy, 100 for the Air Force, and 50 for Army.
According to Defence's 2019-20 Budget Statement, the ADF was estimated to reach 60,090 by this year, with 16,272 full-time public service staff. Its budget was expected to grow to 2 per cent of Australia's gross domestic product by 2020-21, "equating to approximately $200 billion in Australia's defence capability over 10 years", making the new announcement an increase of $70 billion to the department.
In a speech at the Australian Defence Force Academy, Morrison argued the Indo-Pacific is the 'epicentre' of rising strategic competition and "the risk of miscalculation — and even conflict — is heightening".
"The Indo-Pacific is where we live — and we want an open, sovereign Indo-Pacific, free from coercion and hegemony," a copy of the speech says. He claims increasing Australia's defence capability was vital to shoring up the nation's position in the region.
"The strategic competition between China and the United States means that there's a lot of tension in the cord and a lot of risk of miscalculation," Morrison said. "And so we have to be prepared and ready to frame the world in which we live as best as we can, and be prepared to respond and play our role to protect Australia, defend Australia."

Federal MHR for Clark Andrew Wilkie described the announcements as 'excessive' and the timing 'curious'.
The former intelligence analyst acknowledged that Australia does need a well-structured, -resourced and -trained Defence Force to defend the nation and to respond to non-military crises both at home and in the region. "But that requires careful planning and cautious expenditure, not the sort of cash-splash announced today," he said.
"I assume the timing of the announcement today is not unrelated to this weekend's Eden-Monaro by-election," he suggested. "The electorate is the location of the ADF's HQ Joint Operations Command, and places like Jerrabomberra are home to many of Canberra's defence personnel. They'll be delighted with today's announcement."
The independent identified 'plenty of waste' in the current defence budget which could be tapped for future programs. "For example the project to double the submarine fleet with 12 experimental and absurdly-expensive French submarines should be axed in favour of purchasing six off-the-shelf vessels," Wilkie said. "This alone would save tens of billions of dollars."
"And yes, China in particular is increasingly belligerent and dealing with that is obviously challenging for Australia," he said. But he argues the solution is not to try to outgun them, or to continue to 'cuddle up to Washington' and prepare for more expeditionary military operations with the US, including potentially against China. "That will just inflame the situation and guarantee Australia stays on the Chinese target list," he said.
"It is a significant failure of Australian foreign and security policy that governments think they must choose between the US and China.
It was always the case we would be better off with a more independent foreign and security policy based on Australia's national interest and the maintenance of good relations with both countries."
Wilkie said that genuine and pressing investment needs are not being addressed, like dealing with climate change, repairing our run-down health and education systems, and ensuring everyone has a roof over their head. "That's where the cash needs to be really splashed."
The defence upgrade is roughly equivalent to all the COVID-19 stimulus and emergency measures put together.
The China Narrative
Funded by the Department of Defence, the Australia Strategic Policy Institute collects millions more as it drives the 'China threat' narrative, according to investigative journalist Marcus Reubenstein. "While ASPI is the media's go-to experts for public comment, ASPI is remarkably coy about revealing all its funding sources," he wrote.
On the day the PM announced a $270 billion defence spending plan, the Department of Defence paid the Australian Strategic Policy Institute (ASPI) a $214,500 contract for 'management advisory services'. Exactly one year ago today, it was awarded a similar services contract for the considerably larger amount of $614,536.
ASPI has pushed hard for boosts to defence spending, in particular an upgrade of Australia's missile capabilities.
The Government says it will spend $800 million on the US-made AGM-158C Long Range Anti Ship Missile, manufactured by Lockheed Martin, which gave ASPI $135,909 in sponsorship funds in 2018-19.
ASPI's executive director, Peter Jennings recently told journalists it was a '95%'likelihood that China was behind the alleged cyber attacks on Australian government websites and databases. Critics, including former foreign ministers, ambassadors and senior figures within the defence establishment, contend that ASPI is an anti-China lobby that has hoodwinked the media into believing it is independent.
---
MARCUS REUBENSTEIN: 'Independent' think-tank ASPI behind push for more defence spending rakes in advisory fees.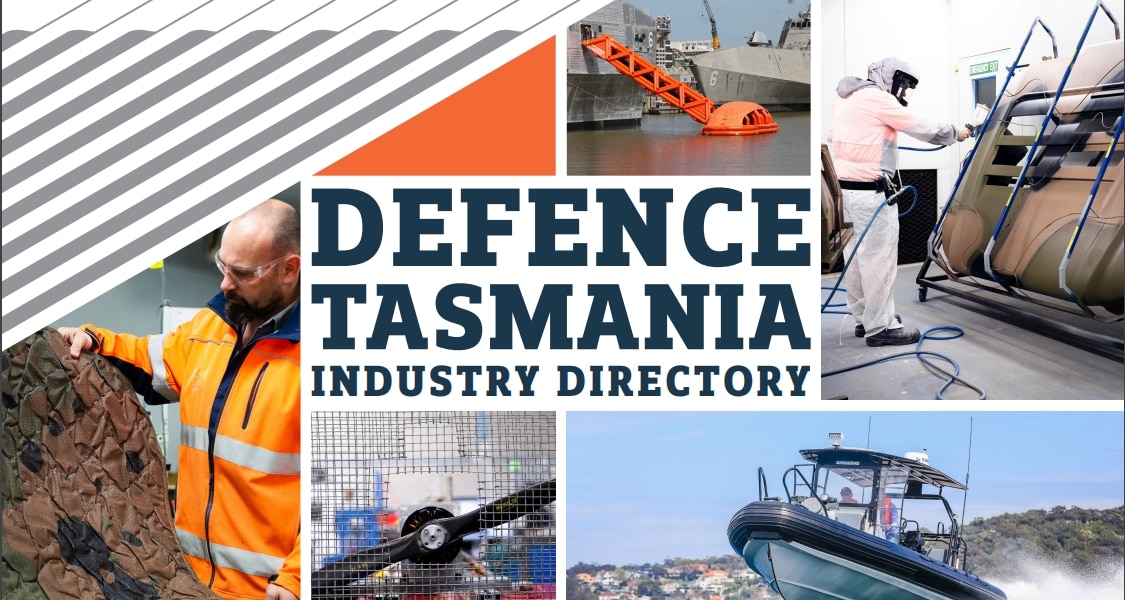 Defence in Tasmania
The Tasmanian government has just released its Defence Tasmania Industry Directory, which showcases Tasmania's capability in the defence industry to the world. The Directory, which profiles more than 30 Tasmanian businesses and entities, will be widely distributed to senior defence officials, buyers and contractors both nationally and internationally.
"We recognise Defence is a key sector that can help us emerge from the challenges of COVID-19, with an increasing number of Tasmanian businesses diversifying into lucrative national and international defence supply markets, " said Jeremy Rockliff, Minister for Advanced Manufacturing and Defence Industries.
He identified Crisp Bros. & Haywards is an example of a Tasmanian business setting its sights on opportunities within the sector, with plans to design and build tailored boats for the modern day needs of defence forces.
"This is a logical step for the company, which has until now focused on specialised watercraft for the aquaculture, transport, leisure and offshore industries, as well as the manufacture of components for large-scale bridge, stadium and wind farm projects," said Rockliff.
Like some other local defence supply companies, Crisp Bros & Haywards is working to expand its knowledge of defence procurement by working closely with Tasmanian Defence Advocate, Rear Admiral (Rtd) Steve Gilmore AM, CSC.
The Directory is an initiative under The Tasmanian Defence Industry Strategy 2023 and can be read here.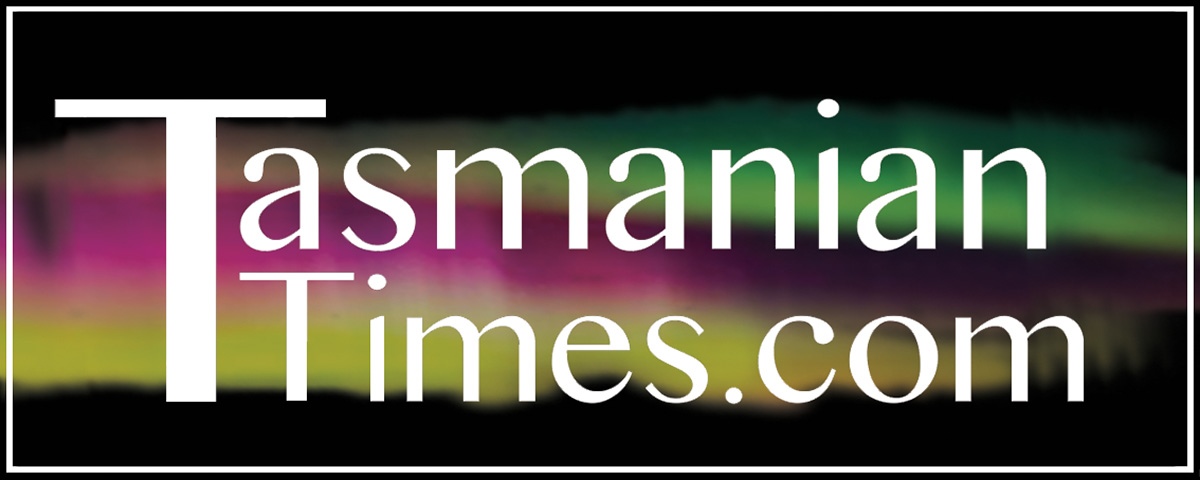 Author Credits: [show_post_categories parent="no" parentcategory="writers" show = "category" hyperlink="yes"]