A new television series, The Tailings, is set to begin filming in Tasmania, primarily on the west coast, later this year.
The drama will follow a daughter's investigation into her father's death and take place in her tight-knit, remote community in the wilderness of the west coast.
The series started as a local English teacher's idea and is now set to be Tasmania's first live television drama production since the onset of COVID-19. The production team have indicated they will be seeking Public Health advice before they begin live production later in the year.
"The production will see expenditure of approximately $570,000 on Tasmanian goods and services and will directly employ up to 50 Tasmanian screen professionals," said Minister for the Arts Elise Archer.
This project first came to the attention of Screen Tasmania when teacher and emerging Tasmanian playwright, Caitlin Richardson, pitched her idea to SBS executives in 2017.
"It's really exciting," she told Tasmanian Times. "It's been a long time coming, and now it's great to share a little bit about our hopes of getting into production later in the year."
The Hobart-based writer and high school teacher has more experience in theatre, and went through a mentoring process after the interest from SBS.
Currently, she said, she is still working on the script. "We'll continue working on it for the next few months…until the situation is clearer with the border restrictions."
Richardson said the format of the series is a short-form drama, with The Tailings to be presented as 6 ten-minute episodes.
"I love writing, and I also love working with young people, so at the moment I'm ticking along with both of those." She said she was extremely grateful for the financial support being provided to various parts of the industry 'at this difficult time'.
The state government is providing $100,000 in funding through Screen Tasmania. "On top of $22,000 in development support provided in 2018-19, our additional investment will help to enable a 14-day shoot in and around Queenstown and Hobart," added Archer.
As Tasmania starts to recover and rebuild from COVID-19, the production is expected to provide much-needed employment opportunities for 45 local cast and crew, as well as cash-flow for various local businesses and suppliers.
Of the 21 scripted roles, at least 18 will be performed by Tasmanian actors.
"By partnering with broadcasters and highly credentialed production teams, the Tasmanian government can support our emerging writers, such as Caitlin, to tell their unique stories to national and international audiences," said Archer.
The Minister said that continuous high-quality productions generate jobs, investment and skill retention and development here in Tasmania. "By investing additional funding in key projects and innovation, we also guarantee these benefits continue into the future."
Production
Producers Liz Doran (Please Like Me), Steve Thomas (Death or Liberty) and Richard Kelly (The Gloaming) said they are very excited to bring this unique story to SBS. Doran started working wth Caitlin Richardson, with the help of Screen Tasmania and SBS, on the scripts in early 2018 and has at every stage been impressed by Caitlin's inherent understanding of the world as well as her innate scriptwriting abilities.
"The finished product is a testament to Caitlin's skill as well as her love for this part of Tasmania," Doran said. "Director Stevie Cruz-Martin (Pulse) is an exciting new talent who will bring a cinematic quality to the work and we're super thrilled to have attached her to the project."
The story is set in a small, fictional mining town on the west coast of Tasmania and explores the strength and resilience of this community, the environment, family and grief.

It's an emotional coming of age drama with a murder mystery twist.
Doran said she can't wait to start shooting the show in Tasmania and to work with the wealth of film-making talent on the island. "We feel as though we are benefiting from all the excellent work that has already been produced in Tasmania. We started preliminary casting just before the shutdown and can't wait to get back to unearthing some young Tasmanian acting talent as well as working with established performers."
The Tailings is a Liz Doran Productions production for SBS, in association with 2 Jons and Roar Film. Principal production investment is from Screen Australia in association with SBS and it is financed through Screen Tasmania.
At the Australian Academy of Cinema and Television Arts Awards (AACTAs) last December, Tasmania received  a record number of 35 nominations and 14 awards.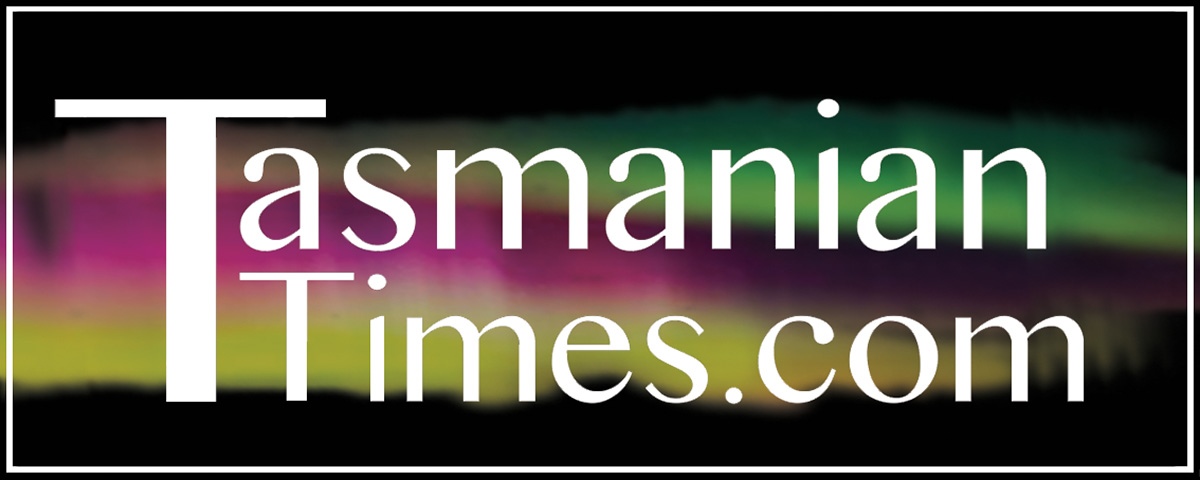 Author Credits: [show_post_categories parent="no" parentcategory="writers" show = "category" hyperlink="yes"]