Designs have been revealed for the River's Edge and Willis Street buildings – the final major buildings of the UTAS Inveresk campus in Launceston. Development applications were submitted last week with construction hoped to start next year.
The cornerstone buildings will house a significant portion of the University of Tasmania's teaching and research activity in an Inveresk cultural and educational precinct. Advocates of the university campus relocation claim it will increase access to education, boost the region's economy and connect the Inveresk precinct to the CBD. The project is the centrepiece of the $453.4 million Launceston City Deal.
"The new campus is the biggest construction project in Launceston's history … it's building a future for Launceston where the University is connected to the community, where students will be adding life to the city centre filling bars and cafes," said Federal Minister for Population, Cities and Urban Infrastructure Alan Tudge.
The Inveresk campus will also provide northern Tasmania with 'contemporary, distinctive learning and research facilities'.
Tasmanian Minister for State Growth Michael Ferguson said it was exciting to see momentum building for such a pivotal project for Launceston. The Tasmanian government is contributing $60 million towards the relocation.
"This project is putting education at the heart of our community, driving economic growth at every stage," Ferguson said.
University of Tasmania Vice-Chancellor Professor Rufus Black said the new campus would enhance Inveresk as an important social, cultural, educational and sporting precinct for the whole community. "This place has experienced an extraordinary evolution over time and as an industrial site, played a key role in Tasmania's story," Black said.
"We are keenly aware of our responsibility as we build the next chapter at UTAS Inveresk, creating a place that respects the city's history and the history of Tasmania's first people and supports a vibrant future.
UTAS Inveresk architecture
John Wardle Architects are the principal consultants and have led the design work for the University of Tasmania's Launceston campus, with local Tasmanian partners 1+2 Architecture and Philp Lighton Architects.
For Principal John Wardle, the history and context of the site has provided a source of inspiration for the project – as has the University's vision to create a campus that revitalises both the city of Launceston and the surrounding region.
"Our design has been driven by a sense of discovery, and the excitement of remapping an historically significant part of the city with its old, industrial railyards and riverside setting," Wardle said.
"This suite of new buildings responds to the University's remarkable ambitions to create an important site of learning and community, one that resonates with a rich history of industrial endeavour to advance the idea of an utterly contemporary learning environment."
River's Edge
River's Edge is thea new academic building, which will sit between the existing Architecture and Design building and historic Inveresk Railway Workshops. It maximises panoramic views of the North Esk River and mountains to the east,
with southerly views through to Traverser Lane. A place-based design responds to old and new, featuring industrial-style metal cladding, natural atrium lighting and windows inspired by the existing sawtooth rooflines of Inveresk.
The new buildings at Inveresk will be strongly linked to the existing Architecture and Design and Stone buildings, which will undergo revitalisation work in line with this stage to create an exciting student experience across the precinct.
In addition to innovative learning environments, River's Edge includes:
• flexible, collaborative teaching and research spaces for the College of Arts, Law and Education, supported with digital technology
• break out spaces for students to encourage collaboration, social interaction and informal learning
• workspaces for the University's divisional and support staff
• a home for Riawunna, embracing Tasmanian Aboriginal culture
• a consultation hub for Disability and Accessibility support, counselling and student wellbeing services
• a lively central atrium as the heart of the building; a flexible gathering space which will be open for student events and community use
• dedicated space for students studying higher degrees by research
• learning on show, welcoming the community in for educational
experiences.
Willis Street
Willis Street is the new academic building with a focus on allied health, food, science and physical education. It is a people centric building that provides glimpses into research and learning – a place designed for university, industry, government and community to engage and collaborate within.
The building will have a forecourt and main entrance on Cimitiere St. Its position connects Launceston's landmarks, from the CBD to City Park across the North Esk River to UTAS Inveresk precinct. The expansive shed with its all-encompassing roof is intended to be symbolic of the University's vision and ideals that this will be a place filled with human endeavour making positive impacts for Tasmania, and from Tasmania to the world. Framed views are provided to the city and to the North Esk River.
A plaza walkway will create a continuous journey via the new pedestrian and cycle bridge travelling over Boland St and cross the river, creating a streetscape for people of all ages and abilities (see image at top of article).
The building is designed in two wings: one which focuses on students and staff, the other on laboratories and research. They are connected by a large atrium as a central meeting place, acting as the single point of entry and a place for multiple modes of operation for small to large gatherings.
The Willis Street building includes:
• nursing simulation labs co-located with TasTAFE
• food science facilities including a sensory lab to provide hands-on skills and testing
• allied Health clinics to support new courses being developed in Dietetics, Speech Pathology, Occupational Therapy and Physiotherapy
• spaces which enable community health education programs for children and older adults, professional development workshops, sports science testing and wellbeing initiatives
• an open central atrium showcasing core themes of food science and health, used for interactive events and forums to encourage community learning and research activities
• fully accessible changing place facilities available for public use
• extensive 'urban realm' landscaping with active recreation spaces
• a 'nutrition bar' style takeaway café
Timelines and next steps
Development applications have been submitted for both buildings. Following Council planning processes, construction of the River's Edge building is planned to start by mid next year, for completion in early 2023. The Willis Street building would start construction from late next year, for completion in early 2024.
Sustainable building design initiatives at UTAS Inveresk:
• net zero carbon building
• passive solar design principles
• high-performance façade & air tightness
• efficient building services
• central reverse cycle heat pumps
• variable air volume (VAV) fan coil units and central air handling plant
• economy cycle (central air handing only)
• high efficiency EC fans
• mechanical services zoned for usage patterns and solar load
• demand control ventilation controlled by space CO2 levels
• LED lighting with occupancy sensor and daylight dimming
• building management system for monitoring and control
• embodied energy reduction
• health & wellbeing; visual & thermal comfort
---
Images courtesy UTAS.
This article was prepared based on text supplied by UTAS and the architects. Tasmanian Times welcomes independent assessments of the merits of the UTAS Inveresk campus and its design.
---
ANNE LAYTON-BENNETT: Clean, Green … and Creative Launceston.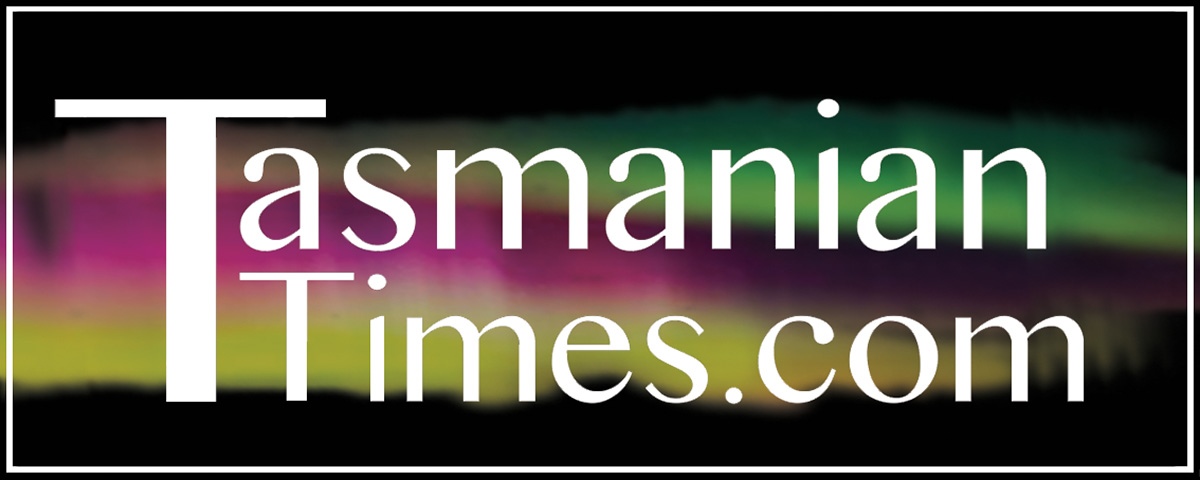 Author Credits: [show_post_categories parent="no" parentcategory="writers" show = "category" hyperlink="yes"]