BORED DURING LOCKDOWN? WORRIED ABOUT THE ENVIRONMENT? GET PLOGGING!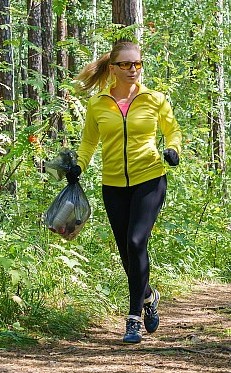 Clean Up Australia is calling on Australians to step up, step out and start plogging, with registrations for their PLOG-A-THON now open.
Plogging is the combination of two words 'jogging' and the Swedish phrase for pick up, 'plocka upp'. It means you keep up your fitness and make a difference – all while maintaining your social distance. And no, jogging is not mandatory – plodding, hiking, paddling is totally fine! How energetically you participate is entirely up to you – the important part is picking up rubbish as you go.
The trend first came about around 2016 and in recent times has gained serious interest. Plogging has taken off outside of Sweden and has reached other areas such as the UK, where Anna Christopherson started a plog group in the Scottish capital of Edinburgh. "It's not that everyone should be running about picking up other people's litter. It should be put in the bin in the first place. But I believe all of us should make an effort to keep our surroundings clean," Christopherson said about her hobby.
Plogging has been in Australia for about two years but it's about to hit the big time. The Clean Up Australia PLOG-A-THON is set to be the country's biggest plogging event and is, according to Pip Kiernan, Chairman of Clean Up Australia, the ideal way to get essential exercise while cleaning up your neighbourhood.
"We're conscious that Australians are going a bit stir-crazy with the lockdown and yet we're creating more waste than ever, so plogging is a great way to get out safely in your local area and do something for the environment."
With large gatherings banned and social distancing laws in place, Clean Up Australia has had to put a temporary stop to its regular Clean Ups. Yet the amount of plastic waste is surging because of the pandemic and it is feared the increase in single-use plastics will have long-term impacts on the environment.
The demand for products such as hand sanitiser, disposable wipes, disposable gloves and masks is at a record high. Many coffee shops have banned reusable cups, while cafes and restaurants have only been offering home delivery or takeaway options, with most not allowing customers to bring their own containers.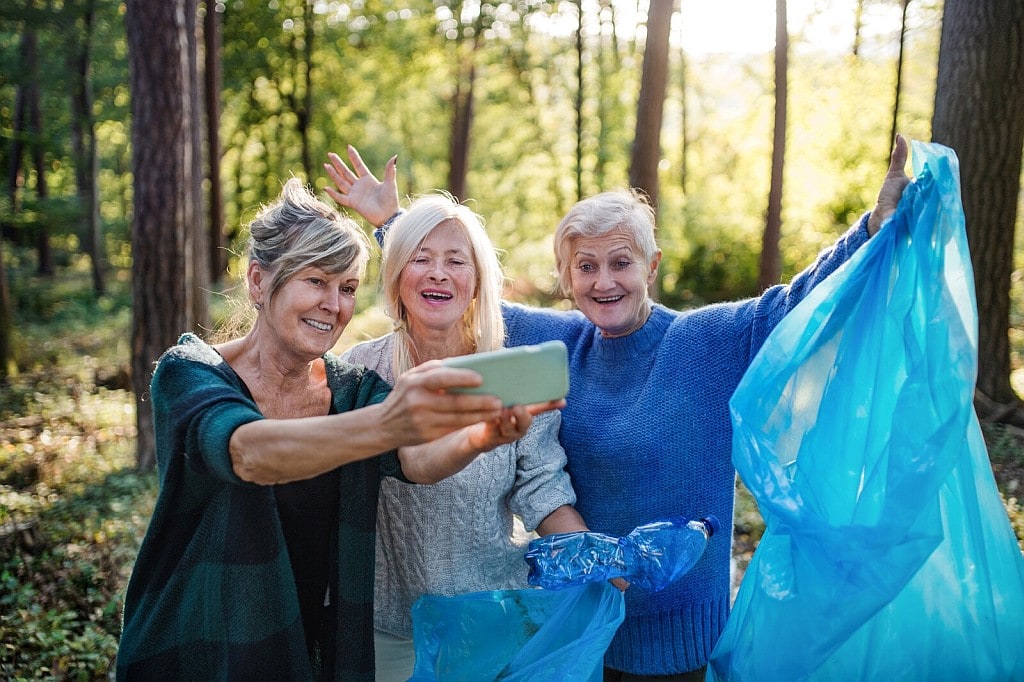 The PLOG-A-THON will take place until the end of August, with participants paying a $20 fee and receiving a Plogging Kit containing gloves, bags and hand sanitiser. As with traditional walk-a-thons and other fun runs, you can register as an individual or join a virtual team, setting targets for fundraising, distance covered and litter collection.
All funds raised will enable Clean Up Australia to provide educational resources and clean up materials free of charge to school and youth groups, educating the next generation on the importance of protecting and caring for the environment.
"2020 is our 30th anniversary," Kiernan said. "This year, Clean Up Australia Day took place on 1 March, just before restrictions came into place and we had almost 700,000 Australians get out to clean up, which was incredible. It's sobering to think of the changes that have occurred in the recent weeks and startling to consider the uptick in demand for single-use plastics as a result of the pandemic."
Kiernan said she is hopeful that the PLOG-A-THON will help address the environmental impact of this increasing reliance on plastic and also offer Australians an important opportunity to reconnect with their community.
"Clean Up Australia has always been more than just volunteers picking up rubbish. We're a community – and never before has our community needed to connect and do something positive – for themselves and the environment".
To get fitter by picking up litter and register for the Clean Up Australia PLOG-A-THON, go to cleanup.org.au
You can also find out more about plogging here.
---
KNOWABLE: Toward Greener Plastics.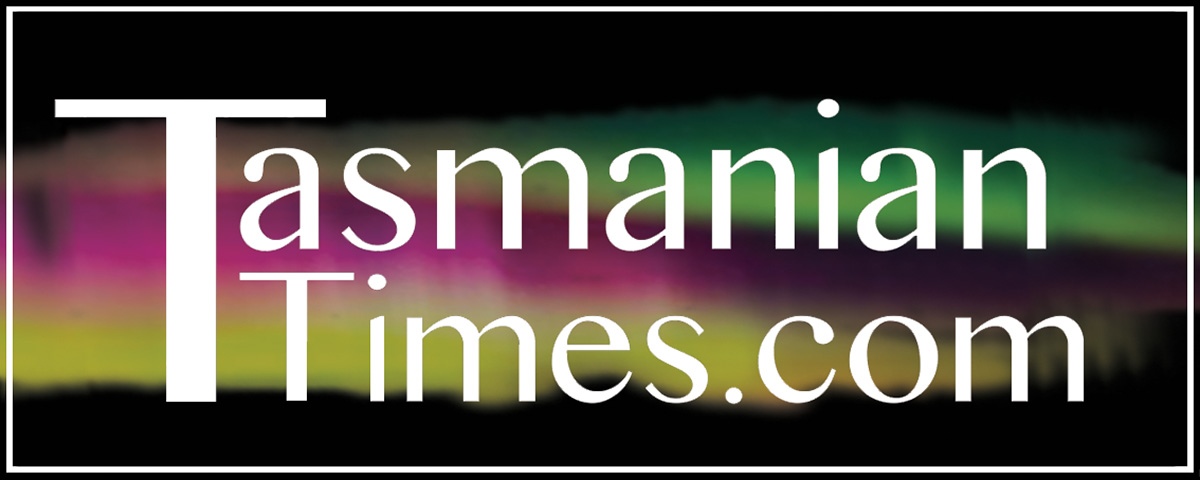 Author Credits: [show_post_categories parent="no" parentcategory="writers" show = "category" hyperlink="yes"]