This is an TT occasional column calling out public relations spin, egregious stunts and media manipulation. The 'news' doesn't just magically come into being, it is created. We want to lift the lid on some of the shenanigans that go on behind the scenes. Tips are welcome! Send your information in to submit@tasmaniantimes.com.
---
Spin Unit Overdrive
The Tasmanian government's spin squad whoops Media Unit was in overdrive Monday as parliament resumed. They issued 30 press releases in a single day. At one stage, around 4pm, they were being fired out of the barrel at a rate of about 1 per minute. Now as media insiders would know, 4pm is not a great time for new news. Unless it's earth-shaking stuff it's too late to shoot, edit and package a story for the evening news. For print, it's also very late in the piece and doesn't allow time for any checking of whatever is stated in the media release. In other words, blasting out a ton of information at a time when it can't really be examined properly is a snow job.
The effect of this was in our opinion negative. The government actually had a few decent announcements to make in the Premier's state-of-the-state speech, but the media muppets buried them in their Ben Lomond blizzard of bumf. Those decent announcements included … oh deary me, can't recall, might have been something about … no, that was another week, maybe it was …
Coronavirus
Awful takes on coronavirus are spreading, well, virally. How about the one below from a glass manufacturer? In the month since they dropped that Tweet, global cases have risen from 17,000 to 92,000, and the death toll from 362 to over 2,200. Wethinks there are more important aspects to the crisis than the property market. Won't someone please think of the poor souls with 10 investment properties all doing badly?!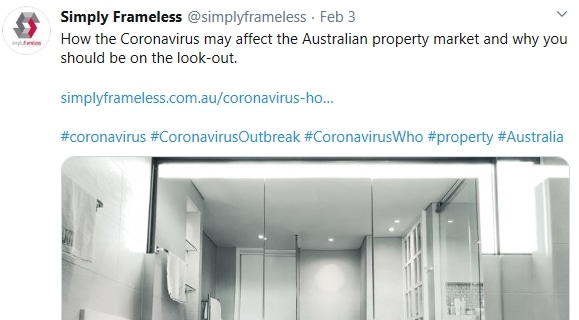 Don't Invade Us, We've Got Lots of Photographers
A sharp-eyed correspondent (hi Bill!) let us know that the Department of Defence is pretty good at spinning. The Australian National Audit Office was advised that in 2018–19, DoD published 485 videos and 19,766 photographs on its publicly available video and image galleries. And they're on track to publish an even greater number this year. You might query the tardiness with which the military were called in to help with the recent bushfire crisis, but now we now they answer: they were all out doing photography courses, clearly.
Vegans Taking Cabbages For Walks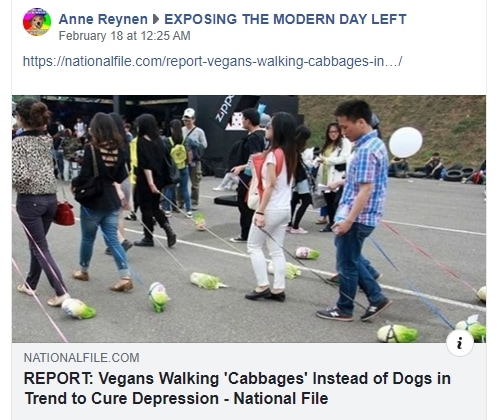 This one is from that pillar of reliable information, The Fraser Anning Support Group. Yep.
And this fake news is so easy to debunk we wonder why someone even bothered. I mean, if you wanted to fact check anything related to Fraser Anning there goes the rest of your life.
But AAP did, and it's pretty straightforward.
"There is no evidence that 'vegans' are walking cabbages as a method to cure depression. The photo used in the post is of people at a 2014 Chinese music festival who were walking cabbages for a performance art piece. The artist responsible has given interviews confirming the cabbage-walking is something he devised as an artistic statement."
For the record, the author of this article is a vegan and only ever walks zucchinis.
the Naker in the woodpile
Nopety nopety nope 'nakers' me hole. Bit unfortunate and all that, but there it is.
Ma'am you did not say Nakers pic.twitter.com/Se47a1179d

— LilEsBella 💅🏽 (@LilEsBella) January 26, 2020
WTF Chip Flogs
"WTF Australia? 'What's The Flavour?' that is! It's Mr X here with a brand-new mystery flavour that is so bold, so tasty and so puzzling that Aussies will be saying WTF?! Yes, Xxxxx Mystery Flavour is making a return with a new top-secret flavour that cannot possibly be cracked or in this case chipped. Hidden deep in our secret food lab, the team and I have been experimenting with flavours from all corners of the world. Our Head Food Technologist has done some secret taste tests and thinks it might just be the most captivating, mystifying flavour ever created – yes, the new Mystery Flavour has those WTF?! feels!"
Yeah we're feeling like we want to vomit already. Why some deadbeat chip company thinks this is 'news' is anybody's guess.
"Eat the snack, have a crack and if you get it right, you could go in the draw to WIN $10,000. To enter, all you need to do is:
Try the What's The Flavour? Xxxxx new Mystery Flavour
Find the first clue (psst… it's on your WTF can!)
Look out for the six clues being released on the Xxxxx YouTube
Submit your flavour guess on the Xxxxx website by 30 April 2020."
Our entry was No, No, No and No. Yeah the ten grand would have been handy for panic-buying toilet rolls but seriously, winning is keeping all your brain cells intact by not falling for this rubbish. Leave overmarketed crap on the shelves and everyone's a winner!
The Oz Fails Again
You can just about expect weird photo manipulation from certain publications these days. Like ones that don't have a good faith approach to genuine journalism. Like The Australian.
Recently people noticed something was a bit off about the image of cricketers David Warner and Ellyse Perry used after the Cricket Australia awards night. The issue lies with the height of the two players; in real life, Perry is taller than Warner. That much was obvious when they were photographed together on the stage. But it seems there must have been an editor somewhere who knows that men are fragile that the paper should definitely photoshop away the height difference. And reverse it. *headdesk*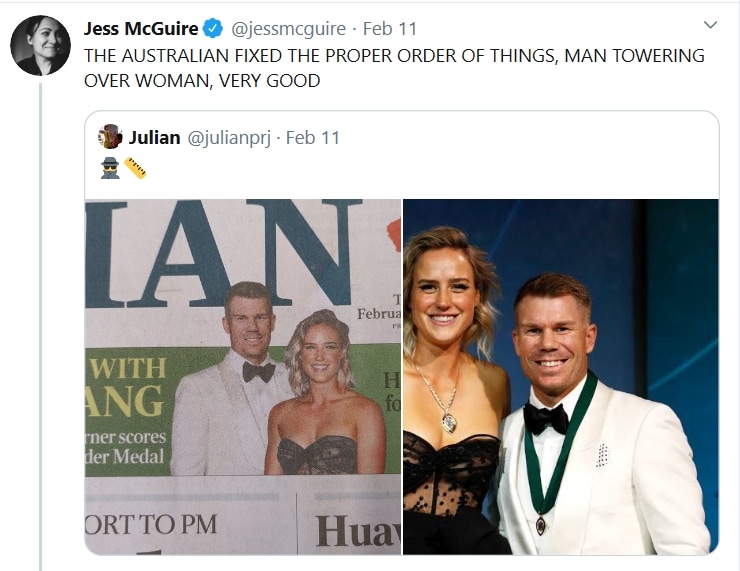 Angus Bags Golden Zombie
Just in case you missed it, the ABC's 2019 Fact Check Golden Zombie award — for a "debunked claim which refuses to die" — goes to Energy Minister Angus Taylor for repeating his misleading assertion, from April, that the Coalition inherited from Labor a 755 million tonne greenhouse gas "emissions deficit" needed to reach Australia's second Kyoto target, and, through the Government's "hard work", turned this around by 1.1 billion tonnes. Read it and welp.
Bloomberg Shakes Dog
Time goes fast here at WLTFO. No sooner than we were bagging US Presidential hopeful Mike Bloomberg than he's a US Presidential feather duster.
It was pretty obvious he had an image problem. Yeah, being a rich arsehole who can spend gazillions on campaign advertising is – don't get us wrong – quite useful, but you also have to have some street appeal. Enter the conga line of flogs who were trying very hard to put together goofy moments to humanise a bloke best known for locking up black people. As they say, 'Dog bites man' is not news, but 'Man bites dog' is. As for 'Man shakes dog' … dogs of the USA can now breathe a sigh of relief.
I regret to inform you that Mike Bloomberg attempted to shake a dog's mouth. pic.twitter.com/hKsagJ4xAf

— Christopher J. Hale (@chrisjollyhale) January 28, 2020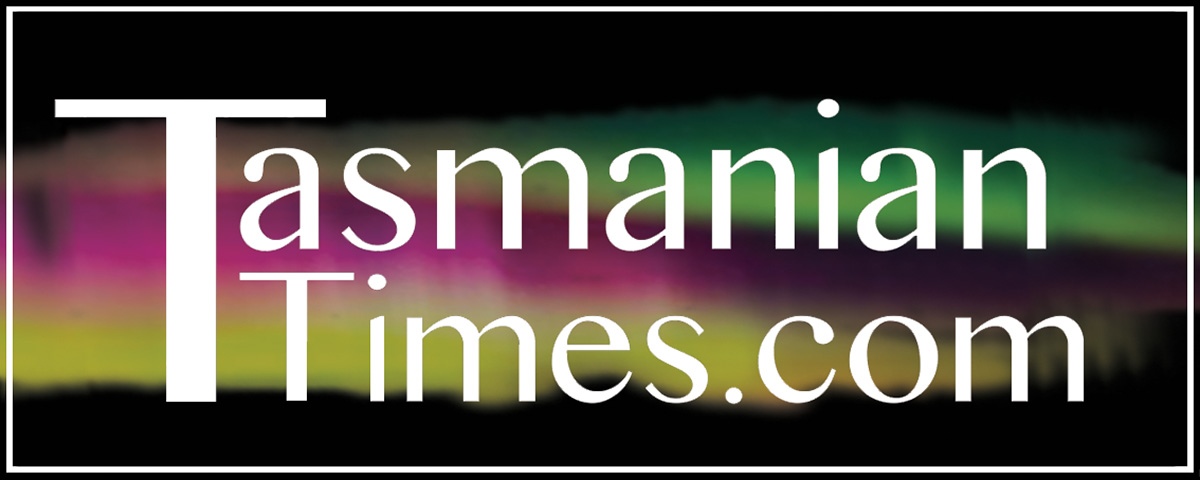 Author Credits: [show_post_categories parent="no" parentcategory="writers" show = "category" hyperlink="yes"]