Bett Gallery artist Rob O'Connor has won the $50,000 Glover Prize for 2020.
Judge Chris Saines said the artwork Somewhere on the midlands made him think about the landscape we lived in and what we had done to it. "I think for all of us it was that sense of both wonderful absurdity and brilliant painting."
Celebrating the legacy of John Glover, The John Glover Art Prize (Glover Prize) has become one of Australia's most significant awards for landscape painting, open to artists from anywhere in the world.
The exhibition of finalists' paintings is held over the March long-weekend in the historic Falls Park pavilion in Evandale, a village on the northern plains of Tasmania.
It is awarded annually by The John Glover Society Inc. for the work judged the best contemporary landscape painting of Tasmania. Landscape painting is defined in its broadest sense. The aim is to stimulate conversations about the meaning and possibilities expressed in the words landscape, painting and Tasmania.
The winner receives $50,000 plus a bronze maquette of colonial artist John Glover, designed by Peter Corlett and valued at $5000.
The Glover Prize is acquisitive, selected from around 40 works chosen by a panel of eminent judges.
Chris Saines, Director: Queensland Art Gallery | Museum of Modern Art (QAGOMA)
Fiona Lowry: Artist
Jarrod Rawlins: Senior Curator: Museum of Old and New Art, Hobart
From the Artist
"Things were going pretty good," said O'Connor. "Then Europeans arrive, erect fences and place foreign livestock on the land, now we're cooked. I can hardly see the landscape with all of this stuff in the way."
Artist background – Rob O'Connor lives and works in Hobart Tasmania. Exhibiting since 2008 including solo shows at Galeria Metropolitana, Santiago Chile; Constance ARI, Hobart & Sawtooth ARI Launceston. Recipient of MONA Scholarship 2007 & Shotgun mentorship program 2016. Winner of RACT Tasmanian Portraiture Prize 2011.
Other works of Rob O'Connor can be seen here.
The Glover Art Prize 2020 finalists are listed below.
| | |
| --- | --- |
| Jenny Ahmad | Rocks, middens and Tasmanian tiger |
| Margaret Ambridge | 'Looking glass' |
| James Andrew | Barnaby's Reverie |
| Raymond Arnold | And the Land was washed clean! |
| Eleanor Austin | Tea Trees at Weymouth |
| Paul Becker | Creeping darkness, the pyre of political correctness |
| Alexander Beech | Periphery V, Tasman Peninsula |
| Filippa Buttitta | Re-imagination |
| Gabrielle Courtenay | Tasmanie et la Mer |
| Janette Cumming | The Cycle of Life |
| Stephanie Dean | Glovers Dream |
| Richard Dunlop | Fly Fisher, Meander Valley, Near Deloraine |
| Josef Felber | A short view of a vast landscape over time (2019) |
| Frederick Fullerton | Whaler's Hill |
| Elaine Green | Views From Here |
| Piers Greville | Moonlit Night, Rock Island Bend |
| Andrew Hagar | The Black Line |
| Amber Hearn | Bay of Fires – Every Pebble was a Mountain, Every Mountain becomes a Pebble. |
| Timothy Heazlewood | Takayna Symphony |
| Ileigh Hellier | Without the other |
| Chris Howlett | The Concilation |
| Christobel Kelly | Portal to a Dark Contemplation  |
| Keith Lane | The Hunting Party |
| Belem Lett | Burn Baby Burn |
| Lisa Moroney | The old trees, Conara |
| Russel Newman | Sheffield Fields |
| Robert O'Connor | Somewhere on the midlands |
| Susan O'Doherty | Mathinna and Lady Jane Franklin at Ancanthe in the Foothills of Mount Wellington |
| Veronica O'leary | Our land is burning – Tasmanian fires 2019  |
| Laura Patterson | 2020 Pteridomania |
| Stephen Pleban | Cradle 1 |
| Rodney Pople | TAS-IN-FIDELITAS |
| Chrystal Rimmer | Stability In Entropy |
| Tim Silver | Untitled (there's a flower thief in my backyard again) |
| Melissa Smith | Without a Sound – Lake Sorell |
| Leah Thiessen | A place of magic |
| Carol Thomson | Nature's Entanglement |
| Telly Tu'u | Stratocumulus |
| Luke Wagner | The Chaplin's Garden, Wybalena, Flinders Island |
| Deborah Walker | Cypress Isle (Maria) |
| James Walker | Four Pines |
| Stephen Yates | Changing of the Guard |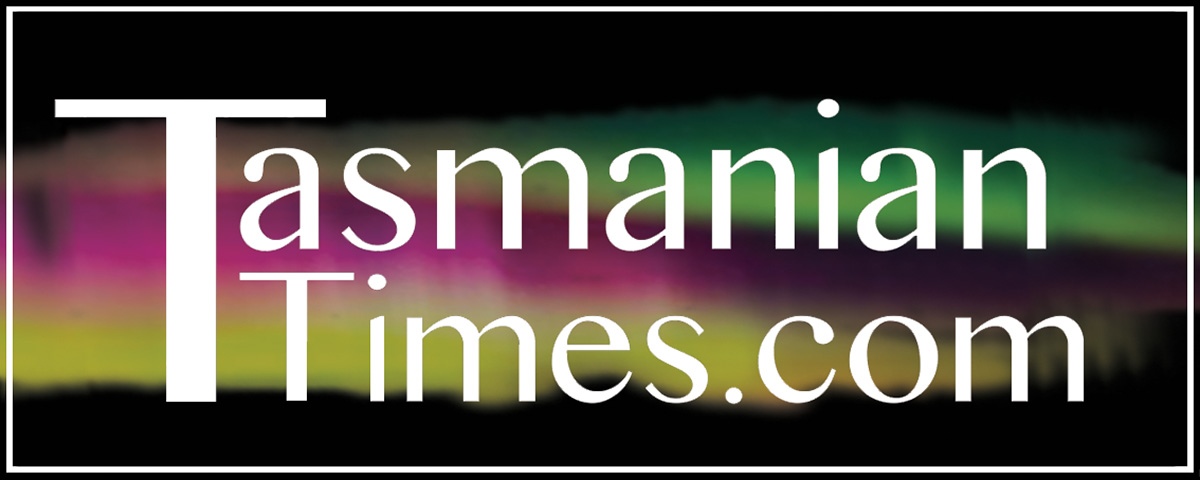 Author Credits: [show_post_categories parent="no" parentcategory="writers" show = "category" hyperlink="yes"]