A new southern-based respiratory clinic is operating at the Statton Building of the Repatriation Hospital in Hobart from today.
The clinic is "to ensure we are well placed to meet coronavirus testing," said Health Minister Sarah Courtney.
This follows the establishment of a respiratory clinic near the Launceston General Hospital ED last week. The new clinic will be led by a team of nurses and operate during normal business hours.
These clinics are not open for walk-up testing, and all patients must be referred via Public Health Services and meet the case definition for the virus.
Anyone who needs testing should first contact the Public Health Hotline, on 1800 671 738. Doctors are also able to direct people to attend the mobile clinic for testing if required, provided they have seen the person as a patient and determined they require testing.
After being referred to the clinic, patients will be assessed and tested by a nurse and asked to return home to self-isolate until they have been told their test result  Results will usually be available within 24 hours.
"I strongly urge all those who have been asked to self-isolate post-testing to ensure that they follow these very clear instructions," said Courtney.
Testing has been available since late January and progressively expanded to the public hospitals, 3 Hobart Pathology collection centres, a clinic at the Royal Hobart Hospital and a mobile site in Launceston.
So far, 126 tests have been completed in Tasmania with two positive cases.  Both of these patients remain at hospital in stable conditions.
According to the government, testing criteria are kept up-to-date with changing national recommendations, with a focus on persons returned from overseas with respiratory symptoms and persons who are contacts of cases.
Kathy Baker has also been formally appointed as the COVID-19 Incident Controller within the Emergency Coordination Centre. "Ms Baker is a highly experienced public servant and is well-qualified to support the Government's ongoing response," said Courtney.
The Minister thanked all of the health services staff across the entire health system, who are continuing to work to ensure Tasmanians remain safe and are provided the care they need.
Meanwhile Labor's Shadow Health Minister Sarah Lovell said the reaction of the community to increasing concern around a potential coronavirus outbreak, such as stockpiling behaviour, is an indication of a lack of confidence in the Government's approach on coronavirus.
She said confirmation that a man from Hobart failed to comply with isolation requirements while waiting on test results has raised questions about the adequacy of public information and support.
"People are understandably concerned about the man's failure to comply with advice from health authorities and self-isolate before receiving his positive test results," she said. "But Peter Gutwein's threat to fine him and others who don't self-isolate is heavy handed and counter-productive. This shows that Peter Gutwein has no understanding of the reality for many Tasmanians who are living pay cheque to pay cheque."
Lovell expects people to comply with self-isolation directives, but not through threatening fines they can't afford. "We need to understand why people may not be self-isolating when advised to do so."
Further information
Tasmanians can help slow the spread of viral illnesses by washing their hands often with soap and water, and using a tissue or elbow to cover their mouths and nose when they cough or sneeze, then disposing of the tissue in a rubbish bin.
For general information about coronavirus, call the national 24-hour coronavirus information line on 1800 020 080 or visit the Australian Government Department of Health website at www.health.gov.au/health-topics/novel-coronavirus-2019-ncov.
Qantas cuts back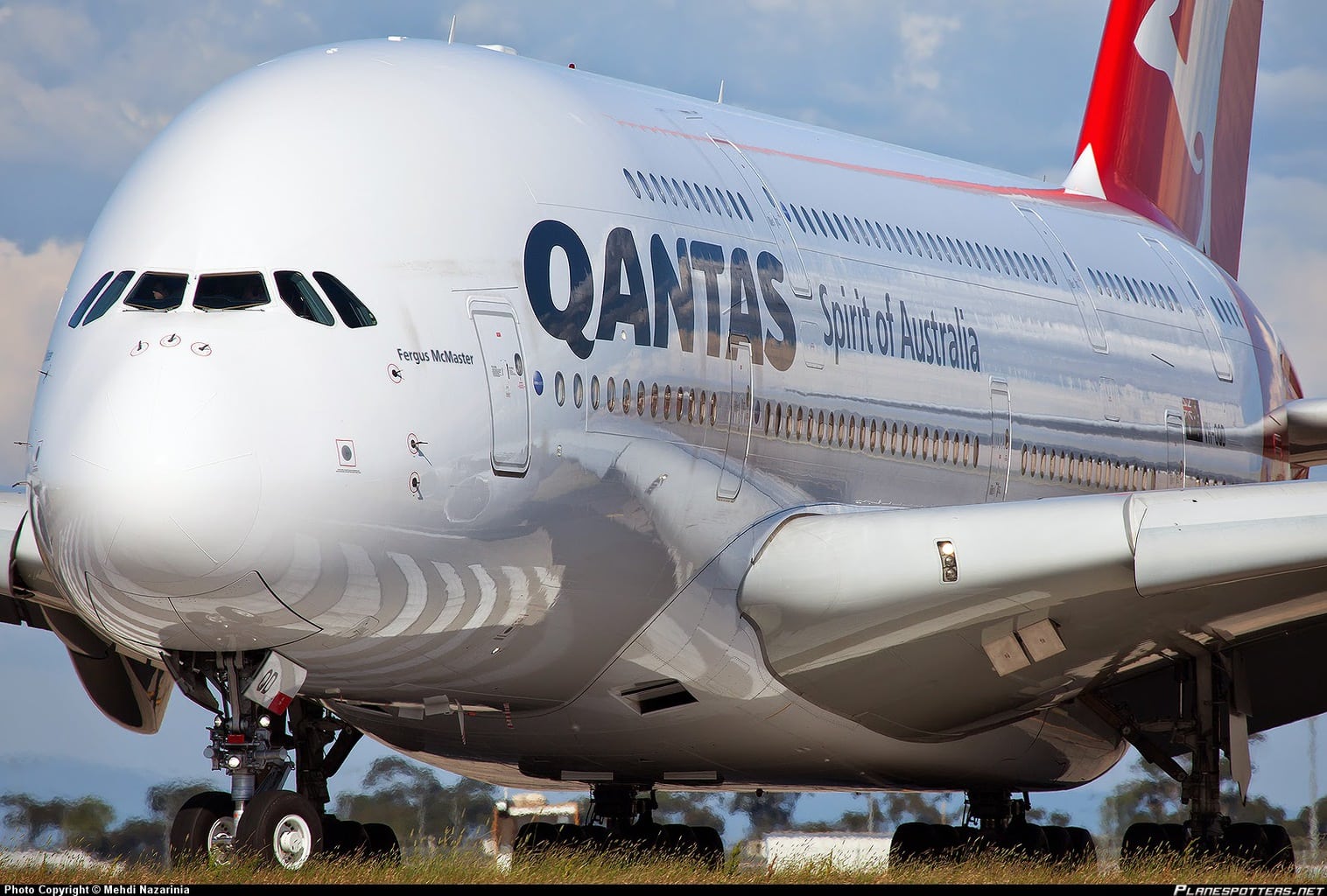 Qantas has slashed its international capacity due to falling demand. Most of the company's A380s have been withdrawn from service for six months.
The changes will affect the Qantas and Jetstar international networks across Asia, North America, the United Kingdom and trans-Tasman.
The company is reducing some services and using smaller aircraft to 'maintain overall connectivity' they said in a statement. The changes will extend from end-May until mid-September 2020.
Qantas are also delaying the start of their new Brisbane to Chicago route from 20 April until mid-September 2020.
Announcing the changes, Qantas Group CEO Alan Joyce, said, "In the past fortnight we've seen a sharp drop in bookings on our international network as the global coronavirus spread continues.
"We expect lower demand to continue for the next several months, so rather than taking a piecemeal approach we're cutting capacity out to mid-September. This improves our ability to reduce costs as well as giving more certainty to the market, customers and our people."
The Qantas CEO, Chairman, Board and Executives have agreed to a range of pay freezes, cuts and no fees or bonuses for the remainder of this financial year.
Qantas has made some concessions on re-booking and refunds as the airline industry has been thrown into chaos. The following advice is on the company's website:
Change fee waivers for new international bookings from 10 March – To ensure you can book with confidence, we will offer a one-time fee-free change to new international flight bookings made between 10 – 31 March 2020, for travel before 30 June 2020, subject to availability. If the value of your rebooked flight is greater than that of your original booking, you'll need to cover the fare difference. Changes must be made at least 3 days before travel, and travel must commence on or before 30 June 2020.
New immigration restrictions – If you've booked your flights directly with Qantas and are no longer able to travel based on new immigration restrictions for the countries in your itinerary, you may be eligible for fare waivers.
Italy lockdown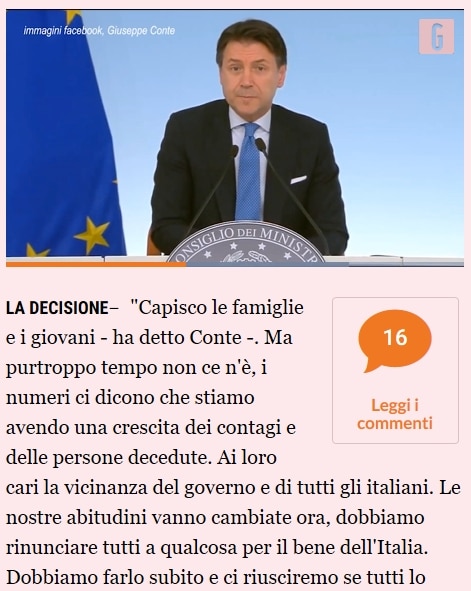 Italy's President Giuseppe Conte has announced the extension of restrictions across the country as it becomes the second-worst affected nation after China.
World Health Organisation figures show a surge in cases to 7375. The death toll has reached 366, including 132 in the 24 hours before Conte made the announcement.
The whole of Italy has been told to stay at home in an unprecedented move aimed at containing the coronavirus. The country is now in a six-month state of emergency.
"Our habits need to change, and we will all renounce something for the benefit of Italy," he said.
The lockdown was originally confined to most of northern Italy but as the death toll began to climb, Conte declared thatd 'strong and severe measures' were needed.
People will be forbidden to gather in public with all schools and universities will be closed until at least 3 April.
All sporting events have been suspended nationwide including the prestigious Serie A soccer league.
Only persons with a valid work or family reason that cannot be postponed will be allowed to travel.
The Italian outbreak has been traced to a 38-year-old man who sought treatment at a hospital in Codogno, near Milan, on 18 February, where he infected dozens of patients and medical staff. He had not been to China recently and how he became infected remains a mystery.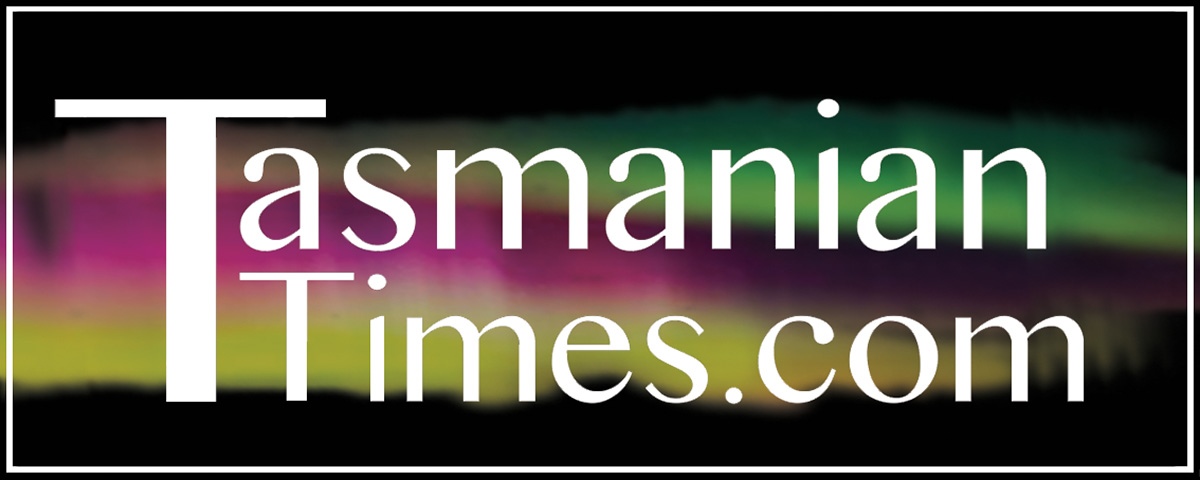 Author Credits: [show_post_categories parent="no" parentcategory="writers" show = "category" hyperlink="yes"]