Mewstone's Jonny Hughes can count on the fingers of one hand the number of perfect vintages he's seen since he finished his winemaking degree back in 2002.
That's the reason he's not about to push the panic button if this year's harvest at his 3.6ha site overlooking the D'Entrecasteaux Channel doesn't get under way until the first week or two in April. Every vintage has its own special challenges, says the bloke who has made wine in both hemispheres of the globe.
Right now, Hughes's plans for his sixth vintage at Mewstone are running close to expectation. The vineyard's oldest vines – established at Flowerpot back in 2011 – will produce a modest crop in 2020. A more recent 1.6ha planting is yet to bear fruit but should provide its first vintage in 2021.
Earlier this month, Hughes was named among the country's Top 50 Winemakers in the 14th annual Young Gun of Wine Awards. Additional, more stratospheric awards will be attributed later in the year to those now short-listed.
The New Zealand-trained winemaker from Tasmania's North-West Coast has seen his career reach new heights with each passing vintage in the last five years. Hughes was included in 2019's Young Gun awards. And in addition to making the Top 50 the year before, Hughes was recognised as the Best New Act for 2018.
That same year, highly respected and influential author/critic James Halliday AO named Mewstone as Australia's Best New Winery in the 2019 edition of his annual Halliday Wine Companion.
Like every other producer in Tasmania's Huon/Channel District, Hughes was looking forward to a smooth journey to vintage in 2020. The dramatic bushfire season of 2019 left them with smoke-tainted wine grapes unfit for purpose. Back then, Hughes and his brother/business partner Matt were able to navigate a safe passage through their financial challenges by virtue of their second-string Hughes & Hughes wine brand. The popular, often cutting edge and sometimes downright quirky label draws its fruit from vineyard sources beyond Mewstone.
Spring began with slightly warmer and drier conditions than normal in the district during September and October 2019. November, meanwhile, experienced average daytime temperatures lower than normal and total monthly rainfall higher than average. To add insult to injury, all three months were accompanied by persistent high winds that retarded new shoot growth and compromised weeks of critical vineyard flowering.
"We're expecting pretty tiny yields from the Pinot Noir on our Mewstone property, but our growers in the Derwent Valley and Coal River Valley are doing a good deal better," Hughes explains.
"Early expectations there were pretty low as well. They appear to have been exceeded now that bunches have filled out after a bit of rain and some cooling weather conditions. All in all, it's now looking a pretty solid year for us in terms of quality."
COVID-19 aside, Hughes remains optimistic about the likely outcomes from vintage 2020. Earlier this week, local builders 2H Pty Ltd broke ground on Mewstone's Flowerpot site to commence construction of a new 100-tonne winery and vineyard cellar door facility. The structure will be timber-clad to create a barn-like façade, reflecting the apple-growing heritage of the Huon/Channel District. Its four-month build will be followed by fit-out and landscaping.
"On completion, it will provide employment for 3-4 FTE staff," Hughes says.
"We know life will be a bit of a challenge in coming months but we're confident that when things return to normal after the current coronavirus emergency, we'll be well placed when it comes to opening our brand-new cellar door to the public. Hopefully that will be in time for next summer's tourist season."
Support local
Tasmanians can be justifiably proud of their current crop of up-and-coming winemakers. This year's list of Top 50 Winemakers in the national Young Gun of Wine Awards includes seven makers from six Tasmanian wine producers. They are: James Broinowski (Small Island Wines); Greer Carland (Quiet Mutiny); Ricky Evans (Two Tonne Tasmania); Jonny Hughes (Mewstone Wines); Gilli and Paul Lipscombe (Sailor Seeks Horse); Hugh McCullough (Wellington & Wolfe).
Receiving 12 percent of the awards made in a nationwide competition is an astounding result for an industry that produces just one percent of Australia's total wine production.
"The 2020 Young Gun Top 50 traverses and describes the broad landscape of innovative Australian wine," says Young Gun of Wine founder Rory Kent.
"The list represents a truly diverse collection of the best and latest in Australia right now. They're wines that are a reflection of winemakers that push the boundaries of capabilities and ideas."
Now, perhaps more than ever before, Tasmanians have good reason to #supportlocal to help ensure the future of the island's embryonic wine industry. In coming weeks, the Tasmanian Times will provide readers with practical advice on how that may be done.

Here's a tag to get started: #supportlocal
---
Hobart's Mark Smith wrote his first weekly wine column back in 1994. Now more than 1600 features and 25 years later, he continues to chart the successes of Tasmania's small scale, cool climate wine industry with regular contributions to some of Australia's leading industry publications.
---
PICK OF THE CROP

Mark gives you his honest opinions about the best wines available right now from Tasmania's wine makers.
2019 Puddleduck Vineyard Fumé Blanc $36
Puddleduck Vineyard on the main road connecting Hobart and Richmond is the site of one of the State's best wine tourism operations. Its warm and welcoming cellar door offers a good range of estate-grown wines from the Coal River Valley site owned and operated by Jackie and Darren Brown. The couple's barrel-fermented Sauvignon Blanc first appeared in 2014 and the 2019 is among the best yet made – smooth and melony, with excellent integration of its French oak nuances. Very smart indeed. www.puddleduckvineyard.com.au

2019 The Ridge North Lilydale Chardonnay $250 for 6 bottles
Sue Denny and Harry Rigney first made their industry presence known in 2017 when The Ridge was named Best Small Vineyard by the Royal Agricultural Society of Tasmania. The meticulously managed 2ha site is 20 kilometres from Launceston, overlooking river flats once home to the Denny family's Bridestowe Estate lavender farm. The wines here show great freshness and vibrancy, with the absence of oak in this Chardonnay allowing it to display bright, attractive, Semillon-like characters. Partner with Tasmanian trout. www.theridgenorthlilydale.com

2018 Bream Creek Pinot Rosé $31
Convention normally dictates you drink and enjoy Rosé during its first year in the bottle. This stridently pink and aromatic dry style is every bit the rule-breaker. Its Pinot Noir grapes were grown on south-facing slopes at Fred Peacock's renowned property overlooking Marion Bay. That somewhat limited sunlight exposure in the vineyard translated into fresh natural acidity in the wine glass, a necessary ingredient for top-notch Rosé. Enjoy on its own or with a range of thoughtfully prepared appetisers. www.breamcreekvineyard.com.au

2017 Bell & Gong Pinot Noir $48
This deep and rich Pinot Noir from Bell & Gong outside Longford hit the ground running upon release. Last year, the wine won a total of three gold medals in significant shows judged in Australia and Hong Kong, and it should continue its winning ways well into the future. Right now, the wine is wonderfully aromatic, with its bright red cherry and plum fruit flavours gliding across the palate to finish with juicy ripe tannins. It has instant appeal on pouring and still drinks very well indeed after being opened a day or so. www.bellandgong.com
---
ADVERTISEMENT  –  ADVERTISEMENT  –  ADVERTISEMENT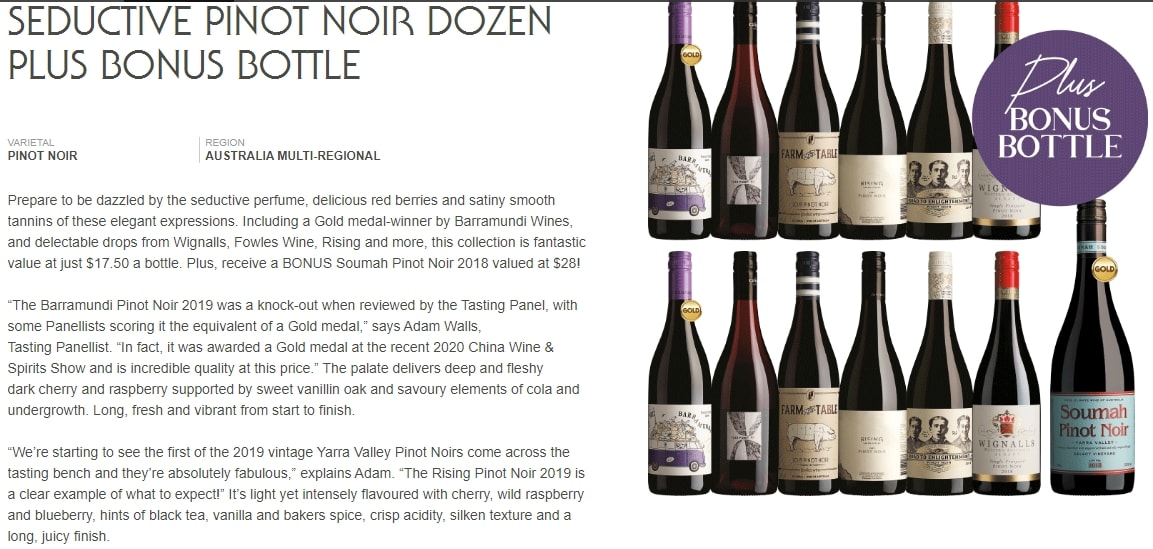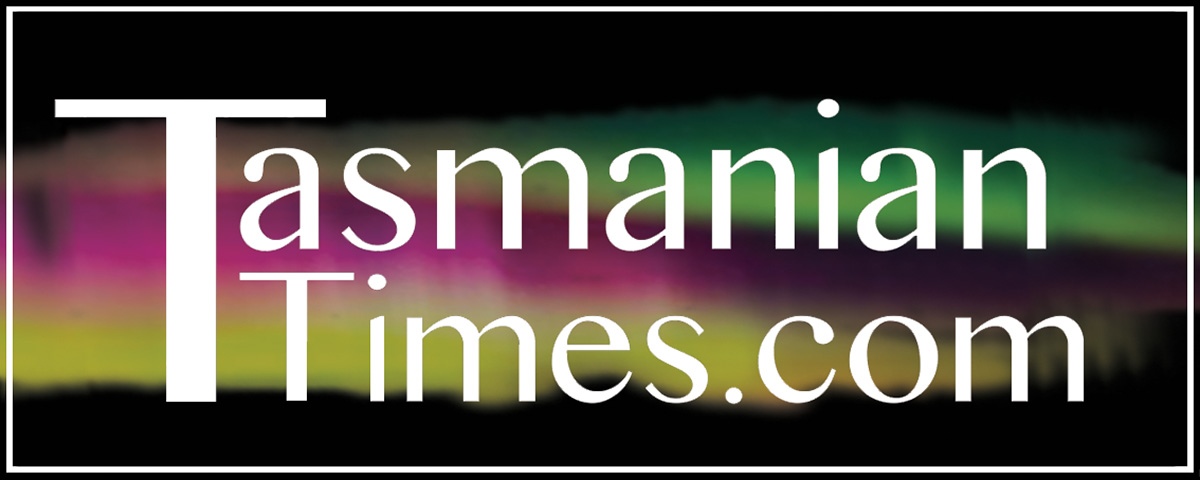 Author Credits: [show_post_categories parent="no" parentcategory="writers" show = "category" hyperlink="yes"]