TURNING SPIN ON ITS HEAD: This is a new TT occasional column calling out public relations spin, egregious stunts and media manipulation. The 'news' doesn't just magically come into being, it is created. We want to lift the lid on some of the shenanigans that go on behind the scenes. Tips are welcome! Send your information in to submit@tasmaniantimes.com.
---
crayfish and coronavirus
Early doors no-one was predicting that our iconic crustaceans were going to be victims of the nCoV pandemic. Well they weren't, in fact it was probably the opposite: due to quarantine needs restricting the flow of good in and out of China, many Tas crays who might have ended up on Chinese New Year menus had their lives spared.
So what does a Minister do? Work with Chinese authorities on a solution? I'm sorry, you must have been expecting a policy response… to a situation that potentially affects abalone and other quite pricey Tasmanian exports to China. No, the obvious thing to do – duh – is head down to the port and wave some poor sodding crayfish around, flailing about like a deformed Edward Scissorhands wearing Country Road.
"Buy a cray for Australia Day!" yelled Guy Barnett, Minister for Primary Industries and Water, as he set up shop to flog buckets of bargain crays painted with zinc cream, wrapped in southern cross flags and singing 'give me a home among the gum trees in Lobsterese while being eaten by Shane Warne listening to Kylie Minogue dressed as a Vegemite jar.
"Tasmanians may see increased numbers of rock lobsters for sale locally as a result of sales to the Chinese market being cancelled," was the reason offerred. "Rock lobsters are already available this weekend direct to the public at …"
Three days later there was an announcement. The minister said that they will allow "Tasmanian rock lobster quota to be rolled over into the next year quota to support fishers impacted by local restrictions on movement in China, associated with the coronavirus outbreak."
"Government is working very closely with the Tasmanian Rock lobster Fisherman's Association, Tasmanian Seafood Industry Council, processors and the Australian Government to better understand the market impacts on local businesses and measures of support. The Government's trade unit will work with industry to explore new markets and expand existing markets."
Right. Policy. Why couldn't we have had some to start with?
Leathery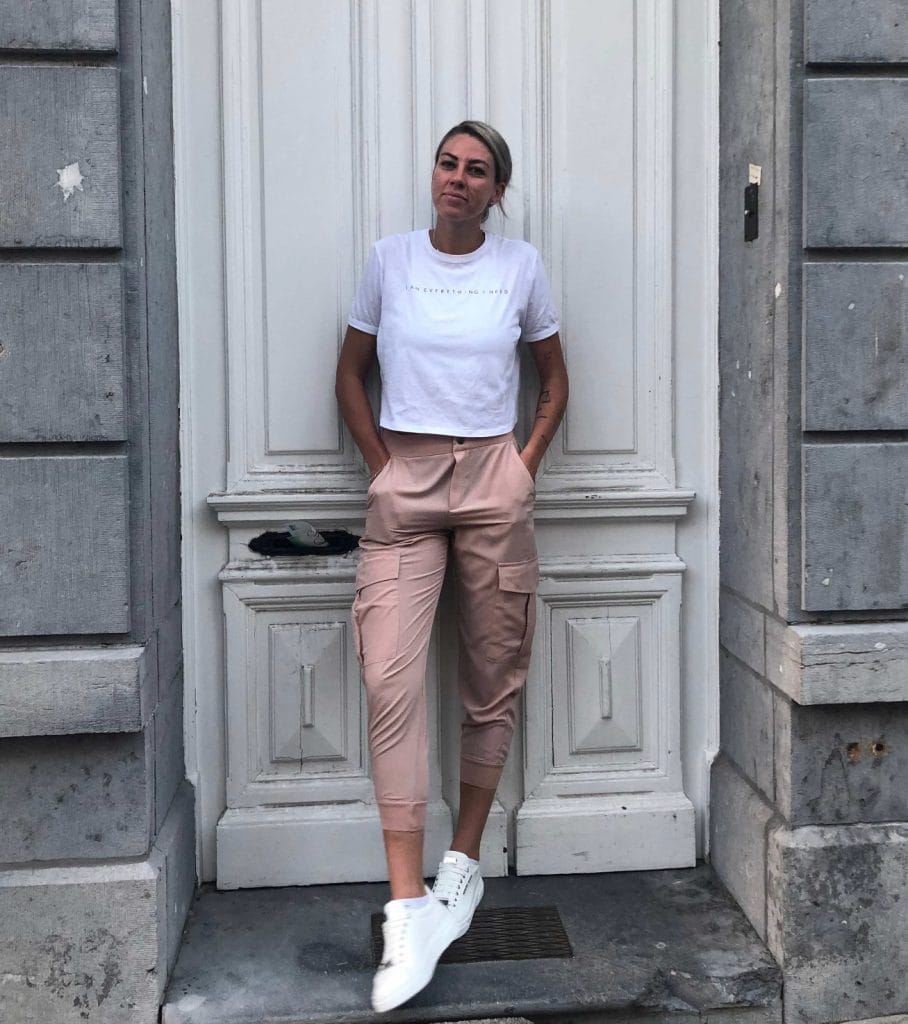 "I hope you are well. I'm reaching out because I thought you might be interested in the following.
International luxury leather brand Xxxxx has entered into an exciting collaboration with three Australian sports celebrities.
Here is what you need to know in four points:
Xxxxx partners with Australian Sports celebrities Shaun Higgins, Alanna Kennedy and Warren Tredrea"
I DO NOT NEED TO KNOW THIS. EVEN THE FIRST OF THESE FOUR POINTS…WELL, MUCH AS I LIKE LIVING DANGEROUSLY, THIS MUCH EXCITEMENT IS TOO MUCH.
NOR DO TASMANIAN TIMES READERS NEED TO KNOW THIS.
BUT FOR YOUR VIEWING PLEASURE I HEREWITH PRESENT ALANNA KENNEDY TRYING NOT TO LOOK LIKE A FLOG IN A SUPPLIED IMAGE. AND FAILING
Sports Rorts Are Just The Beginning
"New pork barrelling allegations of the Coalition government favouring marginal seats for media grants have yet to entice a response from former Communications Minister Mitch Fifield," said journalist John Moyle this week. He was referring to the Regional & Small Publishers' Innovation Fund which was doling out $48 million to support media minnows. Funnily enough, of the 25 successful grant recipients, 72 per cent were based in Senator Fifield's own state of Victoria. Sixteen of the grants went to Liberal/National seats, five to ALP, 2 Greens and one independent.
In a letter to the Auditor General, unsuccessful grant applicant Lawrence Gibbons of Sydney suburban paper CityHug said: "The establishment of a $48 million fund to assist local publishers was promising, but the allocation of funds into coalition-held seats in another blatant display of pork barreling was greatly troubling. Local media outlets are a vital cornerstone to a functioning democracy. They deserve better than to be treated with outright contempt and disregard."
Former Senator Mitch Fifield is now Australia's Ambassador to the UN.
We know some people think cyclists are terrorists, but …
Good to see a Police Department able to use humour to defuse a terrifying security incident: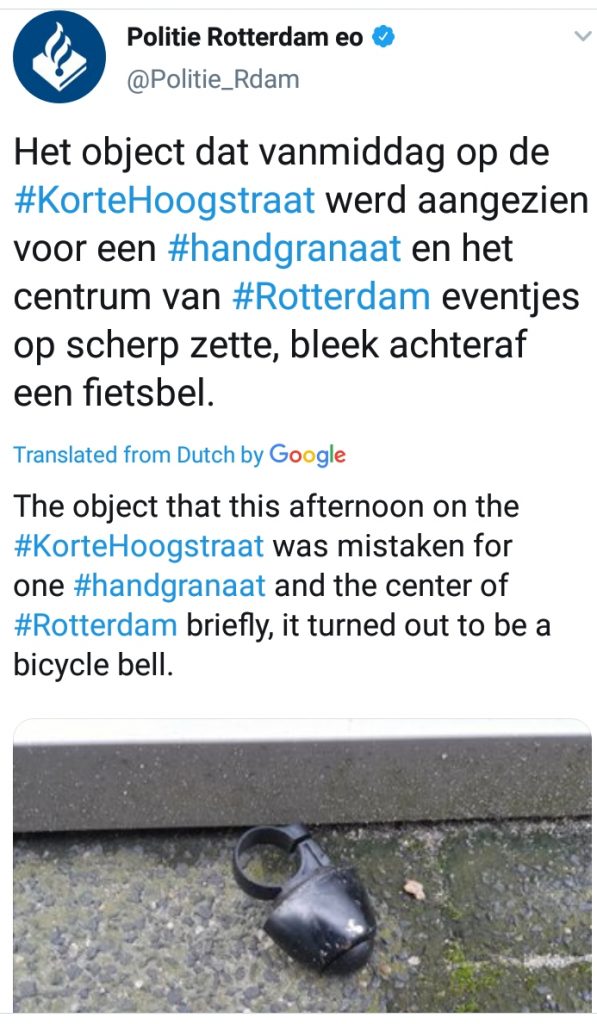 Don't Eat the Lamingtons
An Australia Day stunt backfired when a woman died during a lamington-eating contest. The incident occurred at a pub in Hervey Bay, Queensland. A witness said the woman went into cardiac arrest after she 'shovelled the lamington into her mouth'. She was taken to Hervey Bay Hospital but resuscitation efforts were unsuccessful.
The Beach House Hotel offered their condolences to the friends and family of the woman in a statement released shortly afterwards.
"The management and staff of the Beach House Hotel offer our deepest condolences to the friends and family of one of our patrons following the tragic event at our venue on Australia Day," it said.
There was no word on whether the pub will continue dangerous stunts like eating competitons. What's wrong with good old gumboot-throwing ya galahs?!
Watch me eat breakfast, this is news
Meanwhile in Ireland, Leo Varadkar's ruling party Fine Gael is starting to panic a little as they tank in the polls in an election year. Invariably the response in modern politics is something like 'let's try a stunt to get some cut-through'. And so: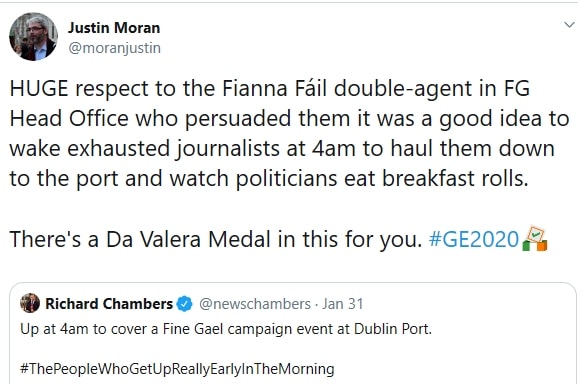 What was the actual point of the event?
It seems that the intention was to get journalists to note that lorries were arriving at Dublin Port as normal at 5.30am. It was Brexit Day, and the Irish government was determined to spin that at least from their side, everything was going to be hunky-dory. Weirdly, they chose the day before Brexit actually happened, not after. Yeah, watch the excitement:
For no reason at all here's the Tanaiste ordering a sausage roll with butter and ketchup at the cafe in Dublin Port. pic.twitter.com/Xh7tgsgFFP

— aoife-grace moore. (@aoifegracemoore) January 31, 2020
35 different flavours of WTF
Michael Bloomberg, former New York Mayor, Bloomberg News owner and all-round extremely rich dude who has decided to try to buy his way into the USA Presidential campaign, did this:
😍🏳️‍🌈🍦 @biggayicecream pic.twitter.com/ftKPL9oRsy

— Team Bloomberg (@Mike2020) January 29, 2020
Cupid's back and he's firing butt-plugs
Some things start out promisingly:
In the lead up to the most romantic date of the year, new data released names Hobart as the 7th most romantic place in Australia, behind Brisbane 4th and ahead of Perth 9th, Adelaide 13th and Canberra 14th. 
But whoa, there are conceivably fifty shades of bullshit based on 'love data' so we decided to have a look. In response to TT's queries, the PR company who sent this out eventually coughed that it's based on one company's data. Sales data. Of sex toys.
Well. TT put on the gumboots and had a slosh around the website of Xxxxx (no, we aren't giving them the free promotion they are craving). Only in the name of fearless journalism of course. We found it's a pretty missionary-position standard range of lingerie, lubes and condoms, bondage accessores, cock rings, vibrators and the like. Standard sex-shop stuff, but sold by 'sexual wellness' people who aren't 'seedy'.
From the purchase of butt plugs, plus-size crotchless lace bodysuits and jiggle balls one can apparently deduce great things, such as that "The birthplace of the ashes, Sunbury in Victoria, lacks the love vibes, bowling in last on the list (of romantic places)." And cupid's apparently got himself a longbow, because: "Obviously, couples in Berri clearly know that the key to sexual happiness is to be bold and adventurous, especially around Valentine's Day, and, instead of giving their partner the same old gift, are more likely to give them something that's sure to spice things up!"
Fair enough, we can wish good luck to someone who makes their filty lucre from fistfuls of frangers (and friends) wanting to reposition themselves as 'a wellness company'. Just don't conflate your desire to flog 'Colour-Changing Silicone Nipple Suckers' and 'Bondage Boutique Black Rose Spanking Paddles' with love.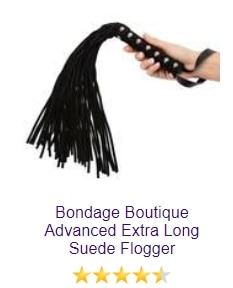 Love is a great thing, and we think the subject deserves some respect.
We know you're only doing it for the money, DaylightAgency, but will anyone respect you in the morning?
So as our Flog of the Week we've chosen you a nice prize from the Xxxxx catalogue.
Use it wisely now!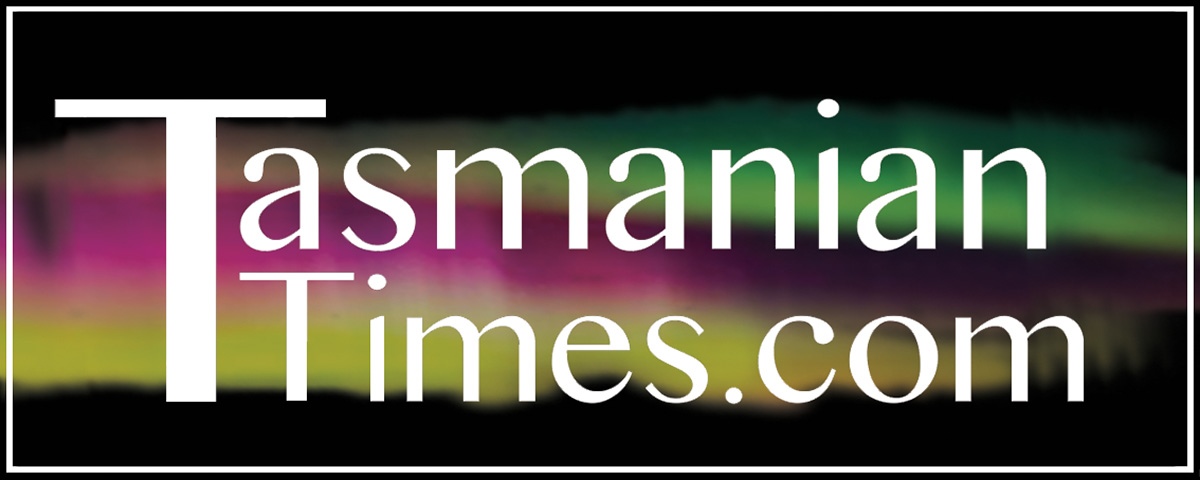 Author Credits: [show_post_categories parent="no" parentcategory="writers" show = "category" hyperlink="yes"]