This is a new TT occasional column calling out public relations spin, egregious stunts and media manipulation. The 'news' doesn't just magically come into being, it is created. We want to lift the lid on some of the shenanigans that go on behind the scenes. Tips are welcome! Send your information in to submit@tasmaniantimes.com.
---
I'm A Celebrity Minister, Get Me Outta Here
In the week of Derek Fowlds' (Yes, Minister) passing, a fine Tasmanian tribute was paid. Yes, when a whizzbang piece of new ambulance equipment was unavailable for use due to being commandeered by the Health Minister for a PR stunt, it did sound like a script from the popular TV series about politics and bureaucracy.
It happened in Launceston as a new automatic stretcher arrived to replace one of the old manual ones. They've been standard in most other jurisdictions in Australia for four or so years now, but, well, Health Minister Sarah Courtney decided she was going to do a ribbon cutting to launch the new ambulance with latest stretcher. And until then, by jove, no-one had better touch the thing. As a health emergency unfolded and the new ambulance was the only one available in Launceston, paramedics pleaded to be allowed to use it. No, no, no, came the answer.
The subsequent backlash from ambulance staff was such that the hoopla was abandoned and the new vehicle and its stretcher are now in service. The Minister's version is that it hadn't been made available for use as staff did not know how to use it. Tim Jacobson of the Health and Community Services Union begs to differ. "The crew members had been trained in use of that stretcher and vehicle and there was no reason it couldn't have been made available," he told Tasmanian Times.
---
Australian Open ambassador
Anyone for tennis? That was what a PR agency was hoping when they lobbed this into our email box:
Tranmere local tennis superstar wins exclusive Australian Open 2020 experience
Tranmere local, NAME REMOVED, aged four, has been selected to be part of the ANZ Tennis Hot Shots Future Champs team winning a trip of a lifetime to the 2020 Australian Open.
NAME REMOVED is one of eight children selected from around the country for displaying great sportsmanship, passion and enthusiasm for tennis, on and off the court.
The prize includes an all-expenses-paid Australian Open 2020 experience, a behind-the-scenes tour of the courts and a training session with Alicia Molik on Rod Laver Arena.
We would love to know if you would be interested in running a story about NAME REMOVED prior to the Australian Open?
Assets available:
– Interview with NAME REMOVED about his excitement to attend the AO and have a hit on Rod Laver Arena with Alicia Molik
– Photo opportunity with NAME REMOVED at the local tennis club or at home decked out in their tennis gear, tennis racquet and ball in hand.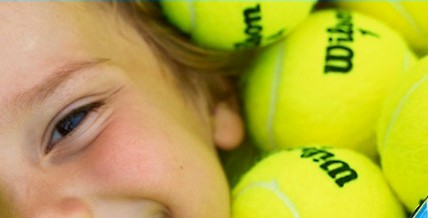 There's a lot going on here. Firstly it's pretty cold to be referring to a starry-eyed child as a 'media asset'. We also think that calling him a 'superstar' when he probably has never played a competitive match is a wee bit of a stretch. World ranking 5,390,741,297th, but shows promise. Conceivably most of his 'training session' with Alicia is going to be about learning which end of the racquet to hold. As for sportsmanship, lofty goal but we're not convinced a four-year-old has that much of a track record that would earn him a trip worth probably thousands. We think it's more likely that a bank with an image problem is using innocent children to tart up its image. But we couldn't resist imagining how the interview might have played out.
Tas Times: Hi NAME REMOVED, you must be thrilled about going to the Australian Open.
NR, covered in ANZ logos from head to toe: Yes!
Tas Times: Look, as somewhat of an expert – in the bank's eye at least – about sportsmanship, we'd like to discuss that. What do you think of ANZ's sportsmanship in having only refunded 30 per cent of the customers the Banking Royal Commission found it had overcharged? At the ANZ 2019 Annual General Meeting, ANZ CEO Shayne Elliott said the big four bank had refunded one million bank accounts an average of $60, but conceded 3.4 million accounts still needed fixing. Would Hawkeye rule that in or out, champ?
NR: ….
Game, set and match, Tasmanian Times.
---
Launceston Chamber of Pretty-Ordinary Polling
The northern business organisation decided that this was the week in which to do some polling. They put out a short 4-question survey to the Chamber of Commerce mailing list. A few days later they published the results. They did not reveal the number of respondents, which leads to doubt over whether the sample size was large enough to be reliable. Even worse was the push-poll phrasing, to whit:
3.   Do you think this change in Premier to Mr Gutwein is an opportunity for government to re-focus on eliminating red tape and time-consuming regulatory burdens on development?
Yes: 72%, No: 11%, Undecided: 17%
Yeah nar, not interested.
---
Here are some animals, they are ridiculous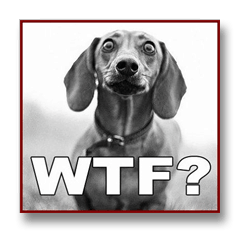 A dog social networking app – yeah, exactly – were trying to get TT interested in some Valentine's Day pap. Or at least their PR company were … exactly how much does a woofer pay to join Humpr or Growlr or whatever it is, that they can afford to hire spin merchants? Anyway, they were proposing to 'throw Tassy (sic) singles a bone' by delivering dogs to workplaces. Hmm.
PHOTO OPP: We'd love to arrange a pre-Valentine's Day photo to spread the love about this community offering.
5-10 dogs dressed in Valentine's Day themed costumes (think cupid wings and love heart bow ties) excitedly surrounding a lady sitting at her desk.
For a start it's not a 'community offering', it's a PR stunt, end of. A lot of the opposition to the use of animals in circuses is based on the idea that they are being made to do things they would not naturally do, simply for human entertainment. Watch the bear stand on his hind legs and shadow box. See the lion jump through a flaming hoop. Surround someone with puppies in stupid costumes, haw haw. It's the same. We don't buy it and we hope you don't too. Let animals be animals. And if by chance your dog does sew himself a love heart bow tie and wear it to impress his date on V-Day, we'd like to see it. Love to, actually.
---
Trust me, I'm a National
With the sports rorts scandal putting Deputy Leader Bridget McKenzie under a blowtorch for doling out cash without 'an appropriate assessment process and sound advice', the Nationals decided to …
The National Party put out a video today. I kid you not.
It heavily features
Bridget McKenzie and the word 'Trust.' Definitely worth sharing.#auspol#SportsRort

— Shaun Reardon (@reardon_shaun) January 22, 2020
---
Burnt offerings
As far as very daft video goes, this week you couldn't top Good Morning Britain having a discussion about using koala fur for fundraising projects. Why would anyone take pouting, Caleb-Bond-level dweebness seriously? I suppose we can hope he gets called That Dead Koala Guy for the rest of his life. You win our inagural FLOG OF THE WEEK, mister chinless pommy humgruffin! And commercial breakfast news television continues the campaign to kill every last brain cell of the human race.
Watch it and weep: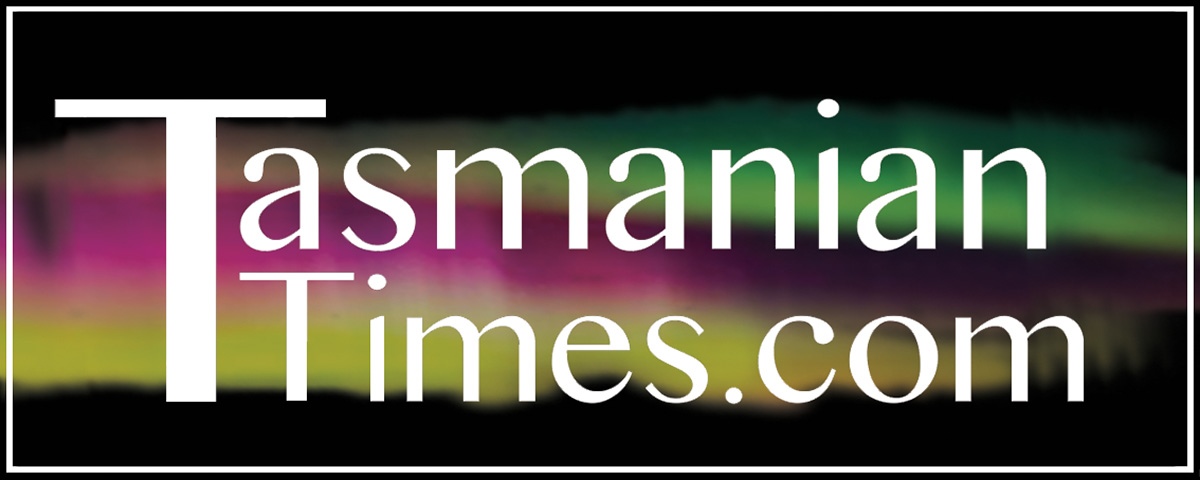 Author Credits: [show_post_categories parent="no" parentcategory="writers" show = "category" hyperlink="yes"]