This year's annual MONA FOMA 2020 festival brought Tasmanians from across the state and visitors to Launceston for the third year. Festival curator, Brian Ritchie, declared that Launceston is well and truly the home for MOFO following a decade of festivals in Hobart.
MONA (Museum for Old and New Art), for those who have just crawled out from under their rock, has inspired vibrant culture across Tasmania, drawing many people from interstate and overseas to visit the island. The summer festival, to compliment the winter festival (Dark MOFO – still in Hobart), also attracts additional tourists over the peak season.
However one takes MONA, there is no denying that they have shifted public consciousness and created an alternate reality to be explored.
Tasmanian Times spoke with Brian Ritchie about his work as curator:
From the festival
Friday events included a variety show My Favourite Things, featuring Medhanit, a local Launceston band who sung about issues facing people of colour with 'No you can't touch my hair'. The Native Cats played with a bass player and another performer using Nintendo game-boy controlled music, then playing an Akai MPC, unfortunately only to mishit the big black buttons in full view of the big screen.
Exhibits
Architect of air: was well worth the experience, almost sci-fi / utopian experience – the colours were simple yet beautiful, and the atmosphere inside was transcending and in the major dome, peaceful and awe inspiring. It brought out the inner child of pure amazement.
kipli paywuta lumi: those that made the journey, were rewarded with a minimalist temporary hut that was decorated with glyphs and symbols of traditional cultures, ornaments from the wild, leaves, bark, feathers, and for seating – tanned wallaby skins.
Calculating infinity: Adjacent to QVMAG's sensational interactive and informative display on local first nation's history and culture, was an eclectic artist installation of curious proportions. The colours were extravagant. The themes were subtly cheeky, but never insensitive. The imagery was powerful. And all this added up to obscure presentation from the wacky mind of Josh Foley- who at the Sunday performance was self-displaying as a crazed artist – with lots of body movement. All whilst a bunch of his music mates played experimental music in complete random fashion, rotating between various instruments and sound effects as they decided.
Experimental sound artists at MONA FOMA 2020
Here are some snippets of the experimental performers:
Akio Suzuki; Morning Meditations at 1.15; Annette Krebs at 1.50; Aki Onda at 3.00; Julie & Emilie at 4.17; Native Cats at 4.52; Philomath at 5.24; Robbie Avenaim at 6.04; James Rushford at 6.48; Ora Clementi at 7.50; Tim Hecker + Konoyo ensemble at 8.58; and Stockhausen at 10.05.
Performances widely varied from Annette Krebs' soundscapes to Akio Suzuki's rock clanging and spring/tin sounds. Robbie Avenaim drummed with ferocious intensity while late night Albert Hall performances allowed a very deep dive into the world of experimental sound and music.
 Stockhausen Tribute Transformation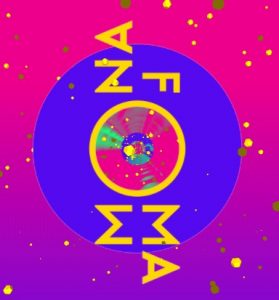 Free earplugs were an early warning sign. It was a serene situation in the Albert Hall, the mood was sombre. Bean bags, stools and the bare ground enabled listeners a relaxing place to be fully immersed in the wall of intensity. For the uninitiated, this pre-recorded performance was an aural assault, a soundscape of peculiar yet familiar sounds in patterns of no particular sequence.
The journey through, at times, interstellar spectacles was frequently interrupted by shrill and piercing 'noise'. Very loud noises. It will be two hours that many would hardly want to do again, though the beauty of this eclectic composition was such that it was a momentary performance where describing the actual content is near impossible. In terms of composition 'movements' there were not a lot of reference points, but it was a fascinating experience.
Familiar sounds from different cultures
On the flip side, MONA FOMA 2020 offered some traditional musical performances to balance – including Orville Peck, masked cowboy with country rock; Chai – all-female Japanese pop-punk band that inspired the crowd; Headliners – Laibach – an anti-totalitarian outfit from former Yugoslavia with a heavy sound,  impressive light and visual production, featuring Vladimir Putin's gaze, war imagery, and satirical images of the elements of regimes.
Here is what some listeners thought of Chai:
Crowds were mesmerised by William Barton & Veronique Serret, who received a standing ovation to conclude for both sets over the weekend; inspired by Canadian – Jeremy Dutcher who brought local first nation songs back from the brink of extinction; and grooving to another all-female band from West Arnhemland – Ripple Effect who sung in their local (Maningrida) language Burrara.
Here are some snippets of their performances:
William Barton, Veronique Serret; Anne O'Aro at 1.37; Pavel Kohout at 2.37; Orville Peck at 3.40; Jeremy Dutcher at 5.00; Holly Herndon & Band at 5.55; Ripple Effect at 7.00; Chai at 8.17; and Laibach at 9.20.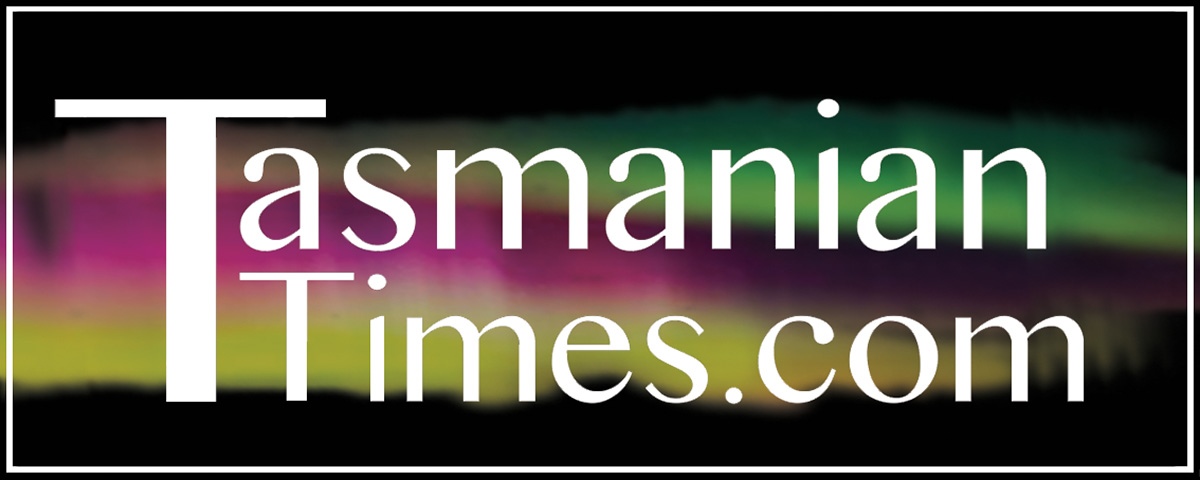 Author Credits: [show_post_categories parent="no" parentcategory="writers" show = "category" hyperlink="yes"]