Forestry Watch recently surveyed three forestry coupes in the Huon Valley and identified five giant trees that have not previously been recorded. The independent group that monitors forestry activities in Tasmania say that Sustainable Timbers Tasmania (STT) has not recorded these on Tasmania's Giant Tree Register and fear they may decide to log these coupes at any time.
Forest Watch have named the trees after the world renowned climate change activists: Greta Thunberg, David Attenborough, Tim Flannery, Naomi Klein and Sunita Narain. These giants of the forest are Eucalyptus regnans (commonly known as Mountain Ash or Swamp Gum) and are the tallest hardwood species in the world. Dr Sanger says that "these trees are absolutely huge and store significant amounts of carbon and they continue to draw down carbon over time."
She goes on to point out that "trees of this age have very little economic value due to their degraded quality of wood and are generally sold as pulp wood for low returns. It seems absurd that the Tasmanian Government would destroy such a valuable carbon storing resource for an activity that makes no economic sense."
Tasmanian Times contacted STT for comment on Forestry Watch's discovery of these giant trees. A spokesperson responded, "We welcome input from stakeholders to inform our detailed operational and decision making processes and look forward to receiving any new information regarding planned operations in the southern forests. Sustainable Timber Tasmania staff conduct detailed operational planning to identify special values such as threatened species habitat, soil and water, giant trees, and cultural heritage to name a few within potential harvest areas. Specific measures are then included in its operational plans to appropriately protect these values. All operations are conducted in accordance with Tasmania's Forest Practices System and Sustainable Timber Tasmania's policies."
STT has a Giant Tree Policy, which requires all trees over 85 metres in height or 280 cubic metres in volume to be protected and provide further information about old growth forest management. See here STT's Old Growth Policy
Dr Jennifer Sanger, Chief Scientist with Forestry Watch, says that "It is really concerning that these trees have not been mentioned in the STT Forestry Practices Plan. It is pretty difficult to miss five giant trees and it makes me wonder if these preliminary surveys are being done thoroughly."
With forests on the mainland burning and releasing huge amounts of wood smoke and CO2 into the atmosphere it is timely to recognise that a single hectare of these forests can store up to 1,800 tonnes of carbon which Forestry Watch claims would be about the amount of carbon emitted by a small car driving for 10 million kilometers.
Habitat
The burning of mainland forests is currently killing countless native animals and destroying their habitat. Those that survive the fire may simply starve. The three coupes surveyed by Forestry Watch contain significant stands of potential habitat for the critically endangered Swift Parrot, the vulnerable Masked Owl and the increasingly rare Spotted Tail Quoll. Only old growth forest provides the hollows needed for breeding of many species.
Perhaps now more than ever we must seriously reconsider the importance of the habitat value of these old growth forests and the long term value to Tasmania of protecting these refuges.  Not just for their important ecological value but also for the economic value that this may represent in years to come. Our economy is relying more and more on tourism and the visitors who choose to come here are drawn to Tasmania by its natural environment.  This includes our rich and varied wildlife. Is the value of low grade pulp timber worth the destruction of this unique habitat?
Here in Tasmania we are protected to some extent from the worst of droughts such as are currently being experienced on the mainland. The Southern Ocean tempers our climate and insulates us from the extremes of heat and cold and brings moist air and rain. Although protected we are not immune. Forest cover in general, and most particularly old growth forest, is valuable for far more than just timber or habitat. The forest protects the soil from erosion during heavy rains and helps prevent flooding by storing water for slow release into our rivers. The transpiration recycles some of this water into the atmosphere to return to us as rain to feed our soil.  When forests are clear-felled not only is much of the stored carbon released into the atmosphere but the thin layer of rich top soil is exposed and, when the heavy rains fall,  it is often washed into our creeks and rivers. The environmental services provided by these old growth forests and the recreational opportunities may be more valuable than the timber
Mixed mature forests can be managed in a sustainable manner to provide timber for value adding locally and STT claim that they do this by 'using partial harvesting methods, to leave patches of standing forest in the harvesting area.' Many would argue that they do not retain enough. When Forestry Tasmania changed its name to Sustainable Timbers Tasmania perhaps it forgot that natural forests are far more than just a source of timber. Forest management is not just about the production of timber. It must also include the conservation of carbon, soil and habitat and recognise the environmental services that undisturbed forests provide. Single stem harvesting presents challenges but can and is undertaken overseas and can offer a win-win opportunity.
The newly discovered five giants are just the tip of the iceberg. Like the climate activists they have been named after they remind us that the whole eco-system is of value and must be managed wisely to benefit us all.
For comments, please see our Sustainable Timber Tasmania topic.
---
Pat Synge was a founding member of Timber Workers For Forests. He is interested in local ecology issues and is currently President of the Huon Valley Residents and Ratepayers Association.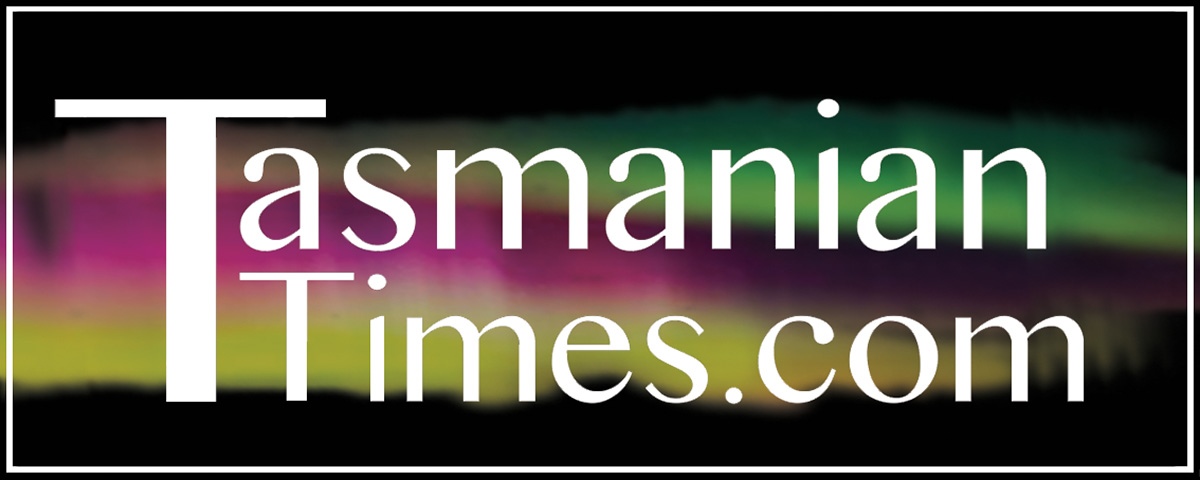 Author Credits: [show_post_categories parent="no" parentcategory="writers" show = "category" hyperlink="yes"]