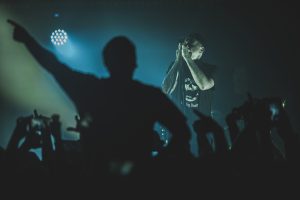 The Unibar was graced by the presence of The Amity Affliction on Thursday 16 January. Their Hobart show formed part of their current Australian Regional Tour, in celebration of their new single All My Friends Are Dead. The heavy music legends are touring with Ocean Grove and Antagonist AD until the end of the month. They'll blast the ears off hardcore fans in regional QLD this week, before heading overseas on an international tour. Their Hobart show was opened by Tassie local punk band Knife Hands.
The Amity Affliction are a four-piece metalcore band from Gympie, Queensland. Their regional tour followed the release of the single, off the back of the release of their sixth studio album Misery in 2019.
Here's the review
The Amity Affliction play an unreal live gig. You can tell they are one of the greats of the Australian heavy music scene when you feel the rush from the crowd as they come on stage. Their ability to capture the audience, their contagious energy, and their impeccable live performance are some of the reasons I've seen them play live more times than I can count. They played a fantastically varied set, ranging across their older tracks right through to most recent releases. There was something for absolutely everyone in the room. An Amity Affliction live sing along is always a highlight, and the crowd went absolutely crazy for Pittsburgh.
Tasmanians are pretty used to being missed out on national tours. The energy we produce at a gig we've all been dying to see is pretty incredible. And Amity did not disappoint.
What about the support acts?
Originally from Melbourne, Ocean Grove have risen to the heights of Australian heavy music fame, whilst emerging and evolving as a band and in their sound. After a band member shake up in 2018, I'd argue Ocean Grove are going harder than ever before. You can feel it in their live performance. Their punk rock sound combined with some pretty heavy additions, and their alternate look and style is a bloody great vibe. A solid performance.
New Zealand metalcore outfit Antagonist AD are a very powerful sound. The heaviest of the bands to play this gig, they played a fantastic set. Their stage presence was out of this world. A friend who'd never been to a heavy gig before, and who doesn't generally listen to heavy music, was absolutely lost for words when Antagonist AD took the stage. In trying to explain how she felt, she told me she could feel their energy in her own body. With a smile on her face she turned to me and said "I've just never seen anything like it."  This won't be the last heavy gig she attends. Thanks Antagonist AD, nailed it.
The Unibar is a great venue for live music – check out their upcoming gigs here.

Knife Hands
This gig was the first time I've had the absolute pleasure of seeing Knife Hands live. And they were unreal.
This five-piece hardcore punk band are definitely one to watch. The current outfit has been playing together for around a year, but the bands history dates back 7 years strong. This group of friends have been playing music together and across different groups for over 15 years. There's a lot of talent here!
Knife Hands sound is nostalgic, as if I've been listening to them forever. Perhaps they remind me of years spent listening to bands like A Day to Remember.
Singer and front man Mischa Calcogno – "We're not heavy enough for some scenes and too heavy or aggressive for others. So we just do what we have always done which is write songs that make us stoked, and hope they make others feel the same when they listen."
They make me feel stoked.
If you've never heard their stuff, I highly recommend giving them a listen.
We can expect the release of their debut album this year, so let's get ready and excited to hear more from them soon!

Let's talk about heavy music in Tassie
We're a committed bunch. I see the same crew of people I know at just about every heavy gig I go to in Hobart. Build it and we'll come. This kind of high calibre, national tour like The Amity Affliction attracts a great crowd and a fantastic opportunity for locals acts to flourish.
Local support band Knife Hands were happy to chat to me this week and give me some insight into the industry. "It's great when you do a large support, people are seeing your band for the first time and they become more energised and active in supporting their local scene."
Tassie has seen an influx of unreal heavy acts over the last 6-12 months as a result of Dark Lab and the Alter venue opening. As true in many other spaces, MONA is doing wonders for the heavy scene for both performers and promoters. "That being said, The Brisbane (Hotel) has been keeping the flame burning for punk, hardcore and metal in this town for so long it would be remiss not to mention their incredible contribution," said Knife Hands. "I think the state of touring in Tas has never been healthier."
If you enjoy heavy music, support your local scene and spread the love.
Images courtesy Josh Biondi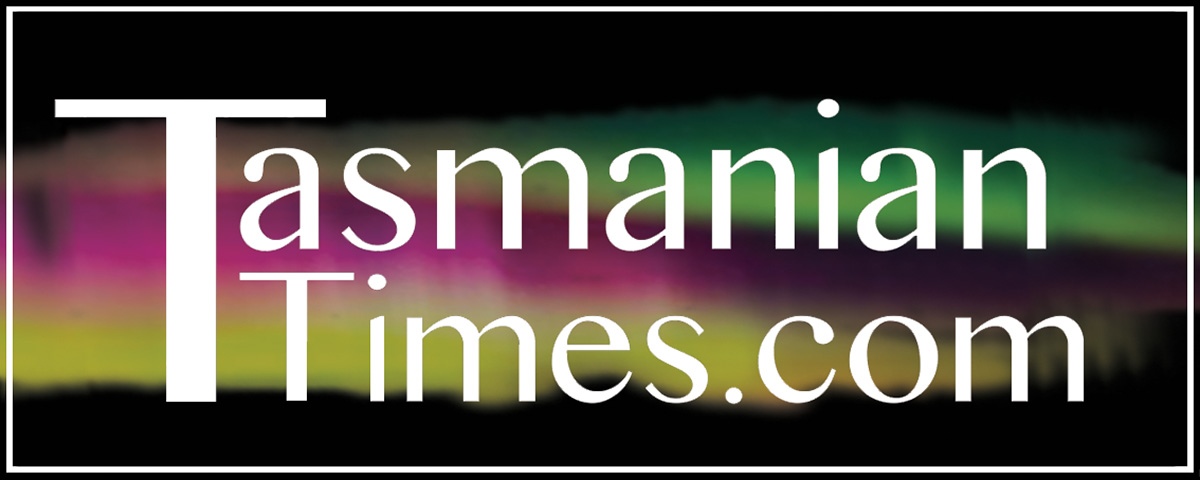 Author Credits: [show_post_categories parent="no" parentcategory="writers" show = "category" hyperlink="yes"]