When Hobart's Mark Smith wrote his first newspaper column on wine, Labor's Paul Keating occupied The Lodge in Canberra, Crowded House rocked our music world, and the long-running soapie A Country Practice aired its final episode. It was 1994, and Tasmania's small scale vineyards were developing country practices of their own, including a record vintage of just over 1000 tonnes from 283ha of vines.
From around 2,000ha of plantings, the industry set a new record in 2019 – a crop of 17,180 tonnes, close to one percent of Australia's total wine grape volume.
So, how many vines does it take to make a vineyard?
One, two, 22?
When Neil and Julieanne Snare set up their Winstead Vineyard at Bagdad in southern Tasmania 30 years ago, they planted just 50 vines of Pinot Noir. It wasn't meant to be a vineyard, they said. Their vines were really just a slightly unorthodox way of landscaping a recently cleared five-acre lot on which they were to build their home in the Southern Midlands.
But grapevines have a habit of transforming people's lives. One minute they're just sticks in a patch of bare earth, and the next thing you know they're all shoots and leaves and little bunches. What follows is a journey into wine along a steep learning curve.
For the Snares, those vines ultimately led to the end of Neil's successful teaching career and three decades of vineyard toil. Equally important, Winstead Vineyard added new threads to a patchwork quilt that was becoming the Tasmanian wine industry, the source of some of Australia's most highly regarded table and sparkling wines.
Starting out
Delve into the lives and businesses of others working in Australia's most marginal wine-growing region and you soon realise there has been a vast number of similarly inauspicious starting points for those now creating some really exciting cool climate Tasmanian wines.
Travel to Pipers Brook and introduce yourself to next-door neighbours Vaughn Dell (Sinapius Vineyard) and Shane Holloway (Delamere Vineyard) and you'll discover one was a talented AFL professional (Dell), the other a marine biologist who first came to Tasmania to pursue a career in aquaculture. Next, you hear Holloway's partner in life and business, Francine Austin, spent her formative years in Kalgoorlie, Western Australia, before becoming an award-winning winemaker, eventually exchanging sun-baked horizons for the undulating slopes and deep red soils of north-east Tasmania. And so it goes…
The summer months offer great opportunities for those with an inquisitive nature and a love of wine to find out what really makes Tasmanian viticulture tick.
Cellar Door
A vineyard visit will find cellar door staff ready to show you a bunch or two from their current crop to develop better understanding of some of the factors that determine premium wine quality. They'll even pour you a beaut little sparkling or Pinot Noir as they go about it. At some locations, the person that greets you grew the grapes and made the wine as well.
To ensure you gain the most from a vineyard visit, download a copy of the latest edition of Tasmania's Wine Trails from the Wine Tasmania website. It provides basic details of the diverse range of wine styles and producers that can be found at our 100 or so vineyard cellar doors, whether they ply their trade from ultra-modern vineyard restaurants, quaint cottages, heritage stables, or converted backyard sheds.
Ring or email to check what's happening in the vineyard. Visiting during picking or management tasks can provide valuable learning experiences, but be aware of the dangers around machinery operation. Don't enter vine rows without permission.
Keep travel times and distances to a manageable level. Don't try to take in too many wines or vineyards within a single day. Avoid smoking or wearing strong fragrances in tasting rooms.
How to taste
Smell and taste wines, then use a spittoon. You may feel self-conscious at first, but experienced tasters and winery staff won't bat an eye-lid. You can improve your aim with a few practices in the shower or while cleaning your teeth.
If you've had limited experience in tasting wines, say so. Ask questions, no matter how basic. Capable staff can advise what and how to taste, and will enjoy helping you understand their wines. Producers like feedback, so make appreciative noises if you like a wine, but don't feel pressured to praise. If you dislike a wine, politely say so. It will help staff to suggest other wines for you to try.
Resist the temptation to sample everything available. Instead, try to develop appreciation of a few well-chosen wines, especially vineyard specialities. That will leave you with something else to discover on your next visit.
Recollections of some tastings stay with you forever.
I recall my first trip to France's Alsace wine region. On one occasion, my travel partner and I were greeted at a cellar door by an elderly lady we discovered was holding the fort while her proprietor daughter collected her children from school nearby.
"Domaine Remy Gresser?" my companion read aloud from the wine's label.
"Do you live here on the vineyard with your husband?" she added.
"Non, non," was the reply.
As I began my first tasting note, the interrogation continued.
"Non, non. Il est mort."
"Il Mort? Do you have a vineyard there?
"Non, il est mort."
"Ah, Il Est Mort? Where's that town? Did we pass it?"
"Shh… leave it," I whispered, catching on to the conversation.
"Her husband died."
"Oh dear, I'm so sorry," came my companion's apology.
"Lovely wines…"
---
Hobart's Mark Smith wrote his first weekly wine column back in 1994. Now more than 1600 features and 25 years later, he continues to chart the successes of Tasmania's small scale, cool climate wine industry with regular contributions to some of Australia's leading industry publications.
---
PICK OF THE CROP

NV Delamere Cuvée $35
North-east Tasmania around Pipers Brook figures among the nation's best sparkling wine regions, with carefully managed Pinot Noir and Chardonnay yielding fine fizz of tremendous elegance and finesse that improves with age. This blend was five years in the making and the quality shows. It's rich yet light and fresh, with very satisfying texture and persistent flavour. Lovely drinking. www.delamerevineyards.com.au

2018 Pipers Brook Vineyard Riesling $38
Tasmania's iconic Pipers Brook Vineyard is home to some of the State's oldest vines. Its 45-year-old Riesling is ultra-low yielding and contributes superb intensity and structure to a blend that includes fruit from the warmer Tamar Valley. The aromas and flavours here weave a magical spell of citrus, apple and hints of kitchen spices. A multi-gold medal winner and deservedly so. www.kreglingerwineestates.com.au

2018 Hughes and Hughes Barrel and Skins Sauvignon Blanc $34
D'Entrecasteaux Channel winemaker Jonny Hughes is not widely known in Tasmania, but crafts really creative and interesting Mewstone wines from his own estate-grown fruit. This Hughes and Hughes oaked white was sourced from the warm Coal River Valley and was brought to life with some very fancy winery work. Varietal herbal notes are complemented by excellent length and concentration. https://mewstonewines.com.au

2016 Gala Estate Black Label Pinot Noir $65
Gala Estate's unassuming roadside stop at Cranbrook on Tasmania's sunny East Coast is one of the State's best cellar doors, with a product portfolio second to none. Its 11ha vineyard has an enviable reputation for Pinot Noir, and this limited release, three-year-old is a cracker. It's rich and opulent in typical regional style, somehow combining power with elegance and finesse. Absolutely delicious with duck. www.galaestate.com.au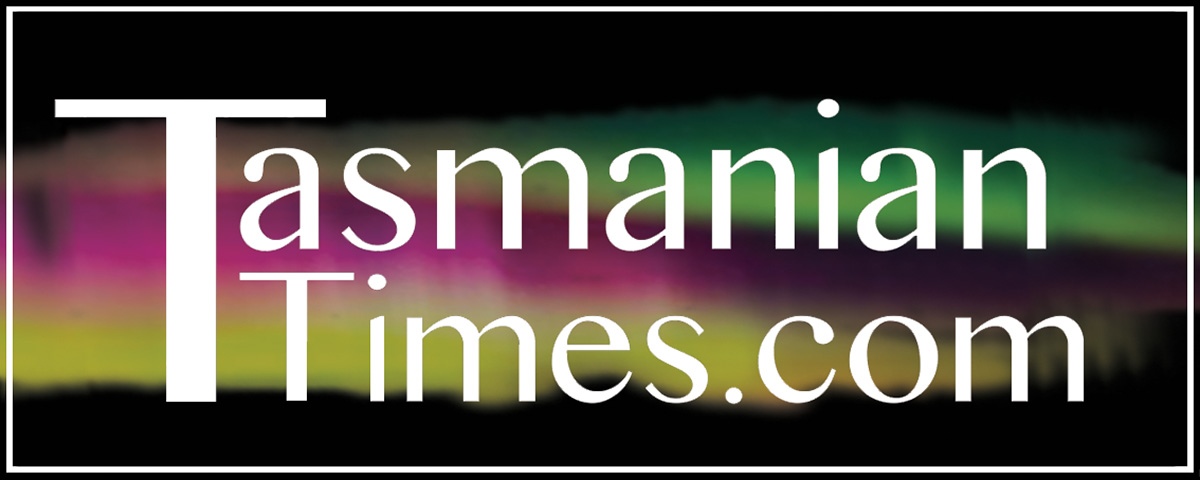 Author Credits: [show_post_categories parent="no" parentcategory="writers" show = "category" hyperlink="yes"]