Poet's Corner is a quaint and quirky section of The Tasmanian Times. It has been designed to offer a haven to those who relish and immerse themselves in the sheer joy and pleasure emanating from English verse. Our idea is to share poems published in Tasmania during the early years of British arrival.
We would also like you to share your poetry with us. Submissions can be sent to arts@tasmaniantimes.com. Please see www.tasmaniantimes.com/contact for general submission guidelines.
---
Cork with a Sail
by Kim Peart
A cork on the ocean with a sail
is quite unsinkable
and can take an ant around the World
if food it has
and something drinkable
Some people are like corks
sailing on through life
who go into a wave and seem to drown
but then bob up again
surviving the strife
There was a man from Denmark
who took to the sea
rounded the cape of Good Hope
to explore old Van Diemen's Land
adding gum leaf to his tea
The son of the royal Danish clockmaker
his life tick-tocked along
as an officer on a British ship
as a whaler across the Pacific Ocean
and as a sea captain for Napoleon
This man of cork resilience
ruled Iceland for 50 days
served as a spy for England
through Germany and France
until made a convict for his gambling ways
Sent off to Van Diemen's Land in chains
he found his feet as a policeman
hunting sheep rustlers in the bush
where he met an Irish lass
and asked for her hand
She could not read and could not write
and was in and out of jail
a wild young Vandemonian
with a rugged old sea dog
made an interesting tale
A legend in his lifetime
a myth that walked the land
popularly called the convict king
the Viking of Van Diemen's Land
the ex-king of Iceland
A highwayman sent to build a bridge
another convict in chains
made carvings in stone of stories
found in this wild new land
and there on the bridge remains
A king and a queen now ruling a river
an echo from the past
the man of cork who sailed the seas
the Irish lass who met his needs
now joined in stone to last
This poem can be found at: https://visionross.discussion.community/post/poems-by-kim-peart-10278462?trail=15.
---
A note from Kim Peart
The Danish adventurer, Jorgen Jorgenson (1780-1841) has often been described as being like a cork, because so many times he would seem to drown in the vicissitudes of life, but then bob right back up again, and sail on. There are a few books that tell his tale, and he wrote his own story, published in Van Diemen's Land, which was renamed Tasmania in 1853. Norah, the Irish convict lass, was younger than Jorgen, and they were an off match: such is love. Jorgen and Norah, having been married, were in the township of Ross in 1833, when Jorgenson was sent as a police constable to investigate why the bridge was not being built, even though the convict gang was busy every day.
The simple answer, which everyone knew, was that the local settlers expected the convicts to supply them with building materials. So the bridge wasn't getting built. After six months of being throughly stone-walled, and quite frustrated, the Jorgensons departed Ross, to head south to Hobart Town. On the way they arrived in Oatlands, when Norah got into a fight in the street with another convict, and was locked up for three months in the Oatlands jail. Woe is me: and it was on Christmas day too. It could be a stormy life in those wild colonial days.
Frustration
Frustrated at the Ross bridge not being built, and being needed for the King's highway between Hobart and Launceston, a former highwayman in England, who had been sentenced to hang, but then dispatched to Van Diemen's Land for the term of his natural life, was sent to Ross to finish the bridge under a new supervisor, Capt. Turner. Well, the bridge was completed within a year, was opened in 1836, and is now the third oldest bridge in Australia. Built of sandstone mined at Ross, there are three arches, and along both sides of the arches, there are 186 large stone carvings.
The Ross Bridge is the only stone bridge in the World with carvings along all of the arches. So why are the carvings on the Ross Bridge? They were not part of the original plan for the bridge, were never mentioned in reports during construction, and not commented on at the opening by Leut. Gov. Arthur. Why the carvings were made is an absolute mystery, which runs deep, because all details of the colonial administration of convicts and public works were reported on, in detail. Nothing, and I mean nothing, just happened, and for no explained reason.
So why does all this convict art exist on the Ross Bridge?
The only reason that I can find is that it was a ploy to get the convicts to build the bridge. Folk were very superstitious, and stonemasons were held in high regard, even convict stonemasons. The story still surrounding the Ross Bridge, is that the art is Celtic in design. It is all very mysterious imagery, but the carvings are nothing like any known Celtic art found in history, or at the time of construction.
My deep suspicion is that Turner and Herbert cooked up a plot, and told the convict gang that there were to be carvings on the bridge, and they would be magical Celtic art. That may have done the trick, so that when local settlers came looking for building materials, the convicts were found to be very busy, building a bridge. What a frenzy of work there would have been, to make so many large stone carvings within a year, as well as build the bridge. Daniel Herbert was newly married to Mary when they moved to Ross, and it can be pondered if the passion of the first year of their life together, was also driven into those stone carvings with a chisel.
Portraits, Myths, Movies and Songs
Herbert spent the rest of his days in Ross, working as a stonemason in the surrounding districts, but no other grand work in stone exists, beyond the odd head on a church, and gravestones. It is believed that the king and queen on the Ross Bridge, are portraits of Jorgen and Norah, as the convict king and queen, and for Jorgenson, depicting the myth he walked with, as the ex-king of Iceland. If this is so, it is significant, as there is no other portrait of Jorgen Jorgenson, our Viking in Van Diemen's Land. The original spelling of his name is with an "e", as Jorgensen, but he anglicised the spelling when among the British.
Another mystery to boot, is that there has never been a documentary movie made on Jorgenson, or about the amazing story of the Ross Bridge. That drought may yet be broken, and hopefully before all there carvings weather away in the regular floods that strike the bridge, when the river rages. There is a song on Jorgenson by a Tasmanian punk folk group called The Dead Maggies, which is slightly hilarious, but does include strong language – and maybe that is fitting for an old sea dog, now sailing in stone above the waters of the Macquarie River.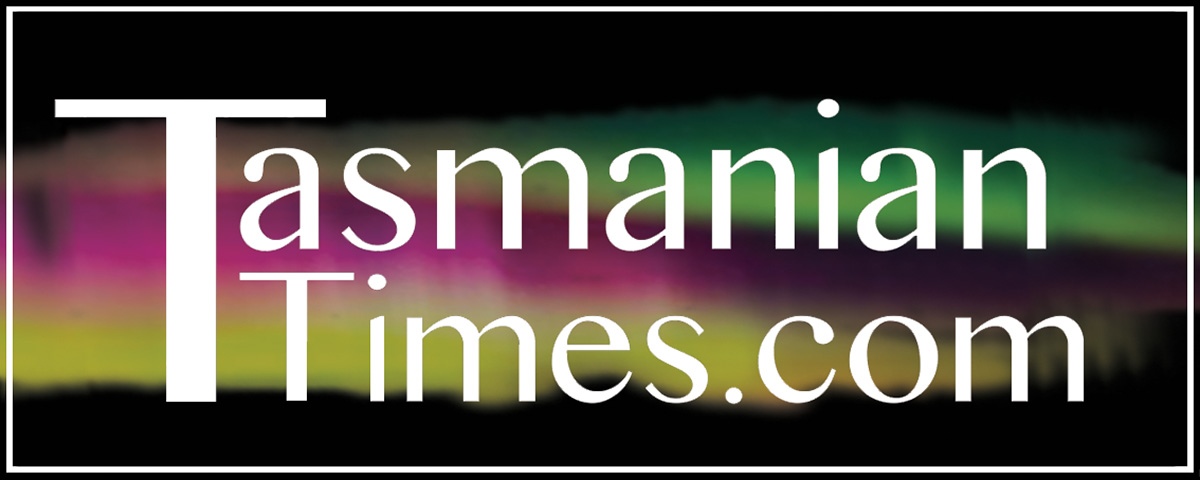 Author Credits: [show_post_categories parent="no" parentcategory="writers" show = "category" hyperlink="yes"]