Recently a Huon Valley councillor, Mike Wilson, proposed a motion that the Acknowledgement of Country made at the start of council meetings should  be extended beyond recognising the indigenous peoples to include all current inhabitants. Councillor Wilson rescinded his motion following significant push-back from many in the community. Most particularly from the Aboriginal population who felt that this dilution of the Acknowledgement would be a step back to the not so distant times when the dominant society chose not to even recognise the palawa/pakana people's existence.
It wasn't until 1992 that the High Court's Mabo decision dismissed the legal fiction of terra nullius which formed the foundation of British claims to land ownership in Australia. It simply ignored the existence of indigenous people and their long established culture prior to invasion.
We have come a long way since then and the Federal Parliament has made an Acknowledgement of Country at the beginning of each session since 2010.
This is now a standard protocol throughout Australia and is considered an important and symbolic mark of respect for the first inhabitants of the land.
It should not be confused with the Welcome to Country which is entirely different and stems from a much deeper and longer tradition practised by the custodians of the land. Only Aboriginal people on their own land can offer a Welcome to Country and this stems back to times when permission had to be sought to pass over or visit land "belonging" to another group. Depending on the local traditions gifts may have been exchanged or other ceremonies undertaken as part of this Welcome.
Acknowledgement of Country is now given at the start of most significant events and at the opening of meetings and sporting events. It is usually given by non-indigenous people. The Acknowledgement is a mark of respect and recognition of the long and abiding connection of the Aboriginal people with the land and, importantly, a reminder that the land has never been ceded. It is a reminder that there has never been a formal treaty. In some parts of Australia land rights have been recognised but there are many areas where there has been no formal recognition of this deep, long and abiding connection with the land.
Tokenism
If this Acknowledgement becomes mere tokenism it is meaningless and may even be seen as insulting. To remain a genuine mark of respect it should be carefully considered beforehand and not simply become a formula repeated by rote. It is all too easy to simply say the words without considering the deeper meaning.
Those who feel that we should not single out any particular group for special recognition or object to this Acknowledgement feel it should be extended to all regardless of where they come from, or their connection to the land.  This attitude is deeply ingrained in Australian culture; for many, recognition of Aboriginal prior ownership of the land is something that comes hard. After all, the real history of dispossession is not one that is comfortable for many of us to recognise and especially here in Tasmania where we have a particularly dark history to come to terms with. It is sometimes easier to ignore the past than to acknowledge it.
There are also some in the Aboriginal community who feel that the Acknowledgement of Country glosses over the real problems of Aboriginal disadvantage and that it's simply a gesture that costs us nothing. There is certainly some truth in this but it's up to each of us to take what we can from this gesture of recognition. After so many years of virtual exclusion of Aboriginal people from our taught history it is important that we are reminded that we came to a land that was already occupied by a people that had a well-established and thriving culture.
Recognition should only be considered as a step on the path to reconciliation and not as an end in itself. Acknowledgement of Country is simply part of this process and should be made and considered thoughtfully.
---
Pat Synge was born in Scotland and has lived in Australia (on and off) since 1980. He has been a boat builder and timber craftsman, worked in sustainable fisheries development and as a Marine Surveyor here in Tasmania. He has been watching and commenting on state and local politics for the last 25 years. He was a founding member of Timber Workers for Forests and is President of the Huon Valley Residents and Ratepayers Association (Inc).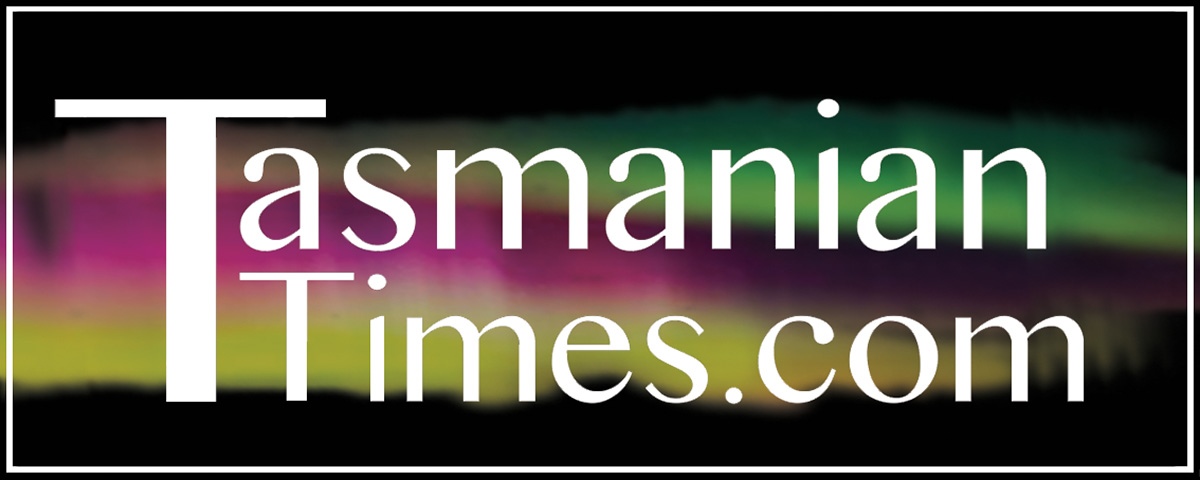 Author Credits: [show_post_categories parent="no" parentcategory="writers" show = "category" hyperlink="yes"]