Poet's Corner
This quaint and quirky corner in the far reaches of our newspaper has been designed to offer a haven specifically for those who relish and immerse themselves in the sheer joy and pleasure emanating from the English Verse. We invite you to come in, settle into a world of language, life and love which can only come from poetry.
Let others squabble over irrelevancies such as politics, the economy and the cares of the temporal world. This is your space and we welcome you all.
Our idea is to share poems written in Tasmania during the early years of British arrival and to encourage you to share with us your poetry and verse. It matters naught whether you are a novice or doyen; we want to hear from you!
There are of course a couple of things to remember: The poetry must be yours, use respectful language and they should be generally enjoyable to read. We will publish your work one time only and you retain copyright. That's about it! Submissions can be sent to arts@tasmaniantimes.com. See also the submission guidelines on the Contact page.
We will set the ball rolling by printing The Native's Lament first published by the Colonial Times and Tasmanian Friday 5 May 1826, page 4.
While the author remains unknown we strongly suspect it was penned by Mary Leman Grimstone (née Rede, c 1796–1869), who according to Michael Roe (1989) was ;
author and feminist, published verse from around 1815 and a novel in 1825. After a brief marriage, in 1825 she ventured to Hobart with her sister Lucy Adey. From Hobart she published an essay, notorious for bewailing the colony's barbarism. However even that piece and still more some verse empathised with the place and looked to its happier future. In 1829 Mary returned to Britain, joining a radical intelligentsia and publishing an oeuvre that won comparison with Jane Austen's. It included Woman's Love (1832), written in Hobart and arguably the first Australian novel. Woman's Love eschewed Tasmaniana, but other work cherished Mary's vision for the island, as well as her feminism and idealism. She might have been the model for Tennyson's 'Lady Psyche'.
Further reading: M Roe, 'Mary Leman Grimstone…', THRAPP 36/1, 1989, 42/1, 1995; E Morris Miller, Pressmen and governors, Sydney, 1952; P Clarke, Pen portraits, Sydney, 1988.
The Native's Lament
Oh! where are the wilds I once sported among,
When as free as my clime through its forests I sprung;  
When no track but the few which our fires had made,
Had tarnished the carpet that nature had laid;
When the lone waters dashed down the dark-some ravine,
O'erhung by the shade of the Huon's dark green;  
When the broad morning sun o'er our mountains could roam,
And see not a slave in our bright Island home.
When our trees were unscath'd, nor our echoes awoke,
To the hum of the stranger, or woodman's wild stroke  
When our rocks proudly rose 'gainst the dash of the main,
And saw not a bark on the wide azure plain;
When the moon through the heaven's roll'd onward and smil'd,
As she lighted the home of the free and the wild.
Oh! my country, the stranger has found thy fair clime,
And he comes with the sons of misfortune and crime;
He brings the rude refuse of countries laid waste,
To tread thy fair wilds and thy waters to taste;  
He usurps the best lands of thy native domains,
And thy children must fly, or submit to his chains.
He builds his dark home and he tricks it about,
With trinkets and trifles within and without;
When the bright sun of nature sinks into the main;
He lights little suns to make day-light again;
And he calls a crowd round him, to see him preside,
And our tyrant himself is the slave of his pride!
Oh! dearer to us, is our rude hollow-tree,
Where heart joins to heart with a pulse warm and free;
Or our dew-covered sod, with no canopy o'er it,
But the star-spangl'd sky, – we can lay and adore it!  
Or if worn with fatigue, when the bright sun forsakes us,
We lay down and sleep, till he rises and wakes us!
Our wants are but few and our feelings are warm,
We fear not the sun and we fear not the storm
We are fierce to our foes, to our loves we are fond,
Let us live and be free—life has nothing beyond.
Oh I would not exchange the wild nature I bear,
For life with the tame sons of culture and care,
Nor give one free moment as proudly I stand,
For all that their arts and their toils can command.
Away to the mountains and leave them the plains,
To pursue their dull toils and to forge their dark chains.
April 22, 1826.
The Native's Lament. (1826, May 5). Colonial Times and Tasmanian Advertiser (Hobart, Tas. : 1825 – 1827), p. 4. Retrieved November 9, 2019, from http://nla.gov.au/nla.news-article2447688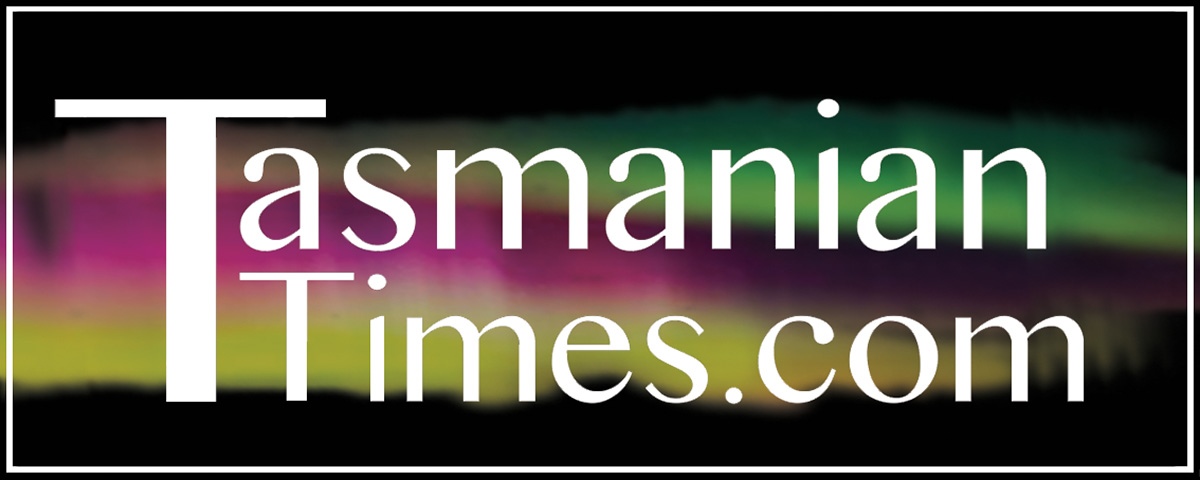 Author Credits: [show_post_categories parent="no" parentcategory="writers" show = "category" hyperlink="yes"]