It's hard to believe these politicians are in charge of our finance and record keeping laws.
Sunday's forum on the inadequacy of state laws governing donations to Tasmanian political parties at the Hobart Town Hall, and organised by the Tasmanian 2018 Election Inquiry https://www.facebook.com/ForTasmanianDemocracy/ , was well attended by the general public and media.
Forum speakers included MC Andrew Wilkie, Roland Browne, Greg Barns, James Boyce, Rebecca Howarth (Tasman Peninsula Marine Protection spokeswoman), Michael West, Cassie O'Connor and Jackie Lambie each spoke passionately of risks to our democracy through political donations and the reluctance of state and federal governments of both persuasions to act on behalf of their constituents.
This opinion piece is not designed to report on the meeting's speakers or resolutions as such. It is designed to lift the debate beyond discussions limited to Tasmanian donations influencing Tasmanian political parties and the need for integrated reforms to governance at national and state levels.
The failure of our electoral laws, and there are many, provide loopholes not just for the Tasmanian Labor and Liberal parties but for their federal and interstate counterparts, too.
By example, the NSW Electoral Act bans donations from Property Developers. The Federal Electoral Act does not impose such a ban. The NSW Liberal government members or its representatives could be drawn into a NSW ICAC inquiry if such donations were disclosed or discovered. On the other hand, it is legal for property developers to donate to the Federal Liberal Party. It couldn't happen in Tasmania, could it?
A Little Bit of History
Back around 2015, the Tasmanian Liberal Party received donations from at least two unusual donors to this state. One was Manildra NSW (biofuels) while the other was AMP. At the time I stated on TT,
"A curious group of donors with an even more curious set of account transfers. At the top of the tree we have the Federal Liberals with $310k. So if my company donates to the Feds, it's exempt from a declaration in Tasmania? The Manildra Group (NSW) was next on the list with $38.2k to promote ethanol. This appears to be another federal transfer along with Sydney based Midgeon Holdings. It looks to me like account transfers. Who isn't on the list? Well, Ta Ann for starters. It is worth noting the NSW Liberals (Hunter coal region) had the same process of donations being channeled through the federal party. Refer ICAC and Arthur Sinodinos."
Further information on Manildra at:
https://www.smh.com.au/politics/nsw/manildra-hit-with-107-000-fine-plus-costs-over-political-donations-20180305-p4z2ws.html
"The company (Manildra) was found to have omitted disclosure on $23,355 in donations to political parties between January 2013 and February 2016. Those omissions, though, were barely one-40th of the $847,372 in declared donations during the period.
The other nominated donor in 2015 was AMP Financial Services and party to the recent Commonwealth Royal Commission into financial services. When the Gillard-Rudd government lost office there was a legacy Bill to be known as the Financial Services Act.
This Bill proposed stricter controls on financial advisors including fees for service and commissions (also a subject of the recent RC). The new Abbott government was against these reforms. It is Federal legislation and it stalled in the Senate. Generally, lobbying was acknowledged by the Financial Advisors' sector. There was a high degree of community disquiet at the time.
In brief, was Eric Abetz's office aware of the donation from AMP as he was Senate Leader for the government at the time and why did AMP donate to the Tasmanian Liberal Party?
https://tasmaniantimes.com/2016/07/donor-reveals-tasmanian-liberals-host-secret-policy-forum-for-corporate-con/#comment-187379
What does this mean for the 2018 Election?
Much has been made of the Farrell family and its political connections with several Tasmanian governments including Premiers Paul Lennon and Will Hodgman.
However, it was also widely reported in 2018 that donations had extended well beyond a few Tasmanian hotels and casinos. Implicated were organisations such as Clubs NSW that represents the RSLs and Rugby League Clubs.
These are huge multimillion dollar organisations. They were joined by the Australian Hotels Association (AHA) and other interstate Club associations. It is not difficult to interpret why such associations were so keen to stop little, old Tassie from undertaking any action on poker machine gambling.
Any successful action by a Tasmanian government would have the potential to provide irrefutable evidence of successfully curbing gambling addictions, welfare dependencies, reported frauds or suicides and general restrictions on maximum bets or "bells and whistles" on the machines.
This evidence would place at risk the national business models and cosy political relationships. In NSW alone the government reaps $3.4 billion in tax net alone the amount of money lost on the machines usually by those in society least able to afford the losses. Any future reforms by the NSW government necessitate consultation with Clubs NSW.
https://www.smh.com.au/politics/nsw/berejiklian-pokies-clubsnsw-service-kiosks-tafe-20181016-p509wk.html
Similar parallels could be drawn with donations from the gun lobby be it interstate organisations seeking relaxation of national gun laws, or even the US NFA uneasy about constant evidence from Australia on lower rates of gun related deaths.
What is the biggest gap from the Tasmanian 2018 Election Inquiry?
The focus, one can argue, is rightfully upon the Tasmanian Electoral Act. Perhaps it's best to change what one can change rather than influence other legislation.  However, it is also clear the major parties utilise a round-robin transfer system between state and federal spheres of donations. The major parties also hide donations in a variety of ways:
The use of third parties under the umbrella of the political party itself eg Parakeelia
The use of third parties associated with a political party or hidden from disclosure laws generally
($62.8 million 2018 Dark Money https://www.theguardian.com/australia-news/2018/sep/03/australias-political-parties-got-62m-in-dark-money-donations-last-year )
The use of third parties by industry or businesses (eg Minerals Council; TCCI)
Without a co-ordinated national approach to reforms, changes to legislation and an integrated ICAC, these abuses of process and governance will continue. Tasmania could mirror NSW laws and ban donations from property developers, resource corporations, Big Tobacco, firearm advocates and gambling bodies, but if it just means changing the name on the cheque then it is futile. Governance, annual auditing standards and, ultimately, forensic auditing are sadly lacking.
These are largely to blame in the Damian Mantach frauds within the Tasmanian and Victorian Divisions of the Liberal Party as the reconciliation of receipts and transfers were nearly impossible to trace even for the instigators of the processes. They shot themselves in the foot!
It's hard to believe these politicians are in charge of our finance and record keeping laws.
It's hard to believe Parliaments set the standards for individuals and corporations to follow.
It's hard to believe each and every member of the community isn't Mad as Hell!
ABC Report on Sunday's Forum
The threshold to declare political donations in Tasmania should drop from more than $13,800 to $1,000, Liberal Speaker Sue Hickey says, describing reform as "absolutely essential".
Key points:
In Tasmania, individual donations of more than $13,800 must be declared
Speaker Sue Hickey wants the threshold dropped to "around $1000"
Labor and the Greens support donations reforms
Pressure is mounting on the State Government, with Labor and the Greens both in support of tightening Tasmania's laws, and Ms Hickey holding the casting vote in the House of Assembly.
Tasmania has some of the weakest declaration laws in the country, with only individual donations of more than $13,800 needing to be declared by political parties. Donations information is also not released until seven months after the end of the financial year, which means the 2017-18 data was released last week — nearly a year after the March 2018 state election.
The data showed the Tasmanian Hospitality Association, Federal Group and other hospitality groups pitched in more than half-a-million dollars to get the Liberal Party re-elected. Millions of dollars worth of donations to the major parties went undeclared.
Speaking as the Liberal member for Clark, Ms Hickey told ABC Local Radio that now was the time to address donations laws, including with real-time declarations. "I think it's absolutely essential. Its time has come … we've been fluffing around with it for so long," Ms Hickey said.
"It's not good enough, it's not good governance, and I really do believe the Premier is ready to do some work on this." Ms Hickey said the declaration threshold concerned her. "I think $13,500 is just too high, it should be probably around $1,000," she said. "Wouldn't it be great if we had world's best practice?"
ABC Fact Check: Does Tasmania have the weakest political donation laws?
https://www.abc.net.au/news/2018-02-12/fact-check-does-tasmania-have-weakest-political-donation-laws/9407872
Bio: Mark Temby attended the Sunday forum at the Town Hall and wishes to provide further insights into the proposed reforms. Throughout his career governance, auditing standards, professional behaviours and business ethics were paramount. Failure to adhere was inexcusable.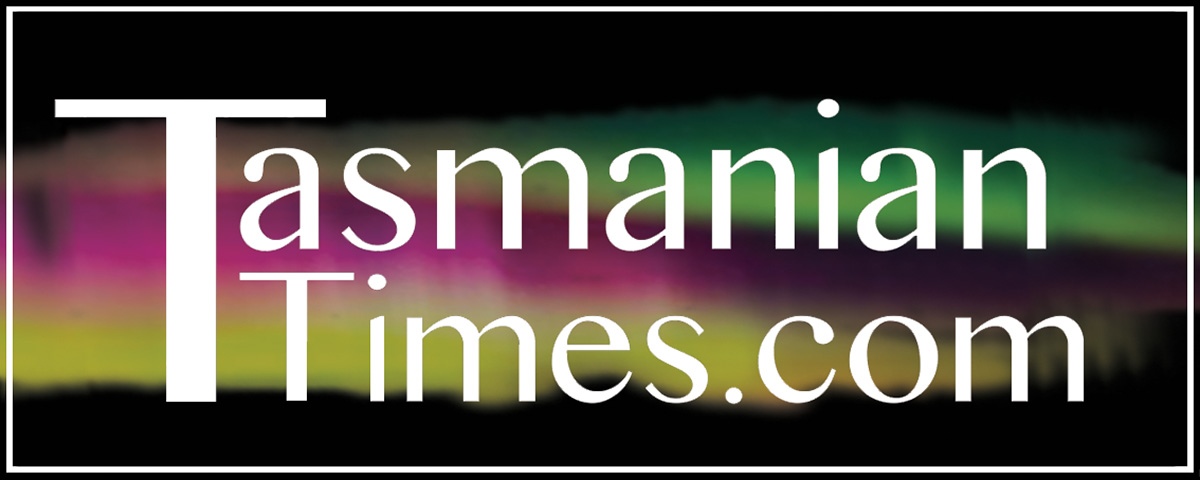 Author Credits: [show_post_categories parent="no" parentcategory="writers" show = "category" hyperlink="yes"]