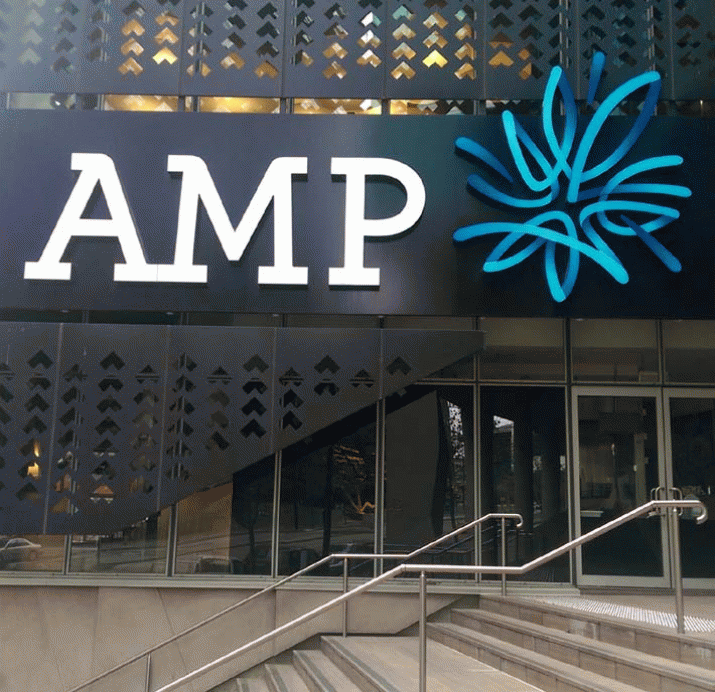 AMP, one of Australia's largest wealth management companies, has revealed it became one of the Tasmanian Liberal Party's major donors because the party "began a public policy forum" which it considered "relevant to our business." However, AMP, Premier Will Hodgman, Senator Eric Abetz and the Tasmanian Liberal Party all remain tight-lipped about what the "policy forum" does, how often it meets and who attends.
In a return submitted to the Australian Electoral Commission (AEC) in mid-May and recently made public, the Canberra-based AMP Services revealed it donated $9900 to the Tasmanian Liberal Party in early December 2014.
AMP's political donations – which amounted to $72,450 in the 2014-15 financial year – were split between the two major parties. The Labor Party's national office was given $40,550 and the Liberal Party's national office and two branches received a total of $33,800.
However, the Tasmanian branch of the Liberal Party was the stand-out winner of the company's donations to state-based branches of the Liberal Party.
While the Tasmanian Liberals were given $9900, its NSW-based sibling received only $1650. No other state-based branch of any political party received any donation from AMP Services.
The last time AMP Services donated to the Tasmanian branch of the Liberal Party was 12 years earlier and was a modest $2500.
According to AMP, the company's sudden interest in funding the Tasmanian Liberals was due to the recent creation of a forum for corporate donors.
"The Liberal Party in Tasmania recently began a public policy forum which is a good program and relevant to our business, so we participated," AMP's Director Media and Community Relations, Julia Quinn, wrote in an email to Tasmanian Times..
However, Quinn did not respond when asked how the "public policy forum" was "relevant" to AMP's business. Nor did she respond when Tasmanian Times asked what the forum does and how often it meets.
Quinn stated only that company representatives attend political and public policy events "in order to meet key political figures, build relationships and participate in the conversations to ensure the views of our customers and shareholders are represented."
Adrian Howard, AMP's Senior Media Manager of Public Affairs declined to respond when asked what policy issues has AMP raised at these forums on behalf of "customers and shareholders."
Howard also declined to respond when asked whether AMP had made a further donation to the Tasmanian Liberals in the current financial year.
However, Howard suggested questions about the forum were best directed to the Tasmanian Liberal Party.
Silence from the Tasmanian Liberals
Representatives of the Tasmanian Liberal Party were unwilling to address questions about what the secret 'public policy forum' does and who attends.
Tasmanian Times repeatedly emailed the Tasmanian Government's communications office seeking clarification on whether Tasmanian Premier Will Hodgman or any of the Ministers in his government had attended forum meetings, how often they had attended and which companies were represented at the meetings. Despite having the questions for five days the Tasmanian Government did not respond.
Tasmanian Times emailed the media officer for Senator Eric Abetz, the leader of the Tasmanian Liberals Senate Team, seeking clarification on whether he is aware of the forum or has attended meetings of it. Despite repeated requests, there was no response from Abetz's office.
Nor was there a response from the Tasmanian Liberal Party's State Secretary, Sam McQuestin, to a series of questions about the forum and who attended.
While AMP was legally obliged to file its return as a donor to the AEC by November 17, 2015 it failed to lodge its return until May 17 this year. "The delay in filing AMP's return to the AEC was an inadvertent error," Quinn stated.
Section 315 of the Commonwealth Electoral Act 1918 requires that a donor which doesn't submit a disclosure return "is guilty of an offence punishable, upon conviction, by a fine not exceeding" $1000.
However, even though AMP's return was submitted to the AEC six months after it was legally due, the AEC does not enforce the provision.
AMP is also a member of the Financial Services Council, (FSC) a financial industry lobby group which is another of the Tasmanian Liberals largest donors. Since the FSC started making political donations over seven years ago, it has contributed a total of $41,870 to the Tasmanian Branch of the Liberal Party.
Bob Burton is a Hobart-based Contributing Editor of Tasmanian Times. His earlier articles on Tasmanian Times are here.
If you would like to be added to his email alert list for when new articles are published you can sign-up here.
Tasmanian Times (TT) is free – always has been, always will be. If you like what TT does, please consider making a donation.
If you liked this article, please share it on social media.
EARLIER on TASMANIAN TIMES …
• May 24, 2016: Damning findings on training company spark calls for Tasmanian Liberals to return donations
• May 5, 2016: Tony Abbott, an envelope with $5000 in cash and a Liberal campaign donation
• May 5, 2016: Tasmanian Liberals land private training company as a major donor
• April 18, 2016: Who are the Tasmanian Liberal Party's secret gift-givers?
• March 31, 2016: Australia's private pathology lobby shifts political donations strategy
• March 15, 2016: The Attorney-General, the Public Trustee and donations to the Tasmanian Liberals
• March 15, 2016: Comment: The right to know & donations to the Tas Liberal Party by the Public Trustee's lobby group
• February 1, 2016: Tasmanian Liberals disclose origins of less than one-fourteenth of income
• December 14, 2015: Who are the invisible major donors behind the Tasmanian Liberal Party?
• October 29, 2015: What happens if a major political donor doesn't disclose?
• October 28, 2015: Who's a Liberal donor gonna call? Rentbusters!
• October 27, 2015: The private pathology industry emerges as major Tasmanian Liberals donor
• Kathryn Barnsley in Comments: Well researched Bob Burton. My preferred title for this behaviour is crony capitalism. Just as Quentin Beresford wrote about forestry and crony capitalism in his wonderful book the Rise and Fall of Gunns, I published a paper last month in an international journal (Evidence and Policy) about the tobacco industry and crony capitalism in Tasmania. Crony capitalism is endemic in this state. Until Tasmanians become aware and concerned about it,, and prepared to do something about it, cronyism will roll on forever. Unfortunately the slash and burn to investigative journalism in all media means there is no public exposure of this behaviour. Thank heavens for the Tasmanian Times and Bob Burton.
• Jacqui Lambie media statement in comments: Independent JLN Senator for Tasmania Jacqui Lambie has demanded that all political parties adopt the JLN's system of open and transparent real-time disclosure for political donations – and show the people of Australia exactly who has given them money, and how much – before election day. " Everyone in Australia knows that our political funding system is broken. It's not right, decent or fair that Australian voters will only find out in approximately 18 months who donated – and how much was donated to our political parties or candidates – for this historic and critical double dissolution election.
• Cassy O'Connor: Democracy demands Transparency on Donations First the ACT and now Queensland have committed to the real time publication of political donations rather than making voters wait up to 18 months to find out who gave how much to which party in the lead up to an election. It is well past time Tasmania did the same. Under current Federal law and in Tasmania, voters went to the poll on 2 July having no idea who was seeking to buy influence with political parties or candidates. Political donations at the State level are entirely unregulated …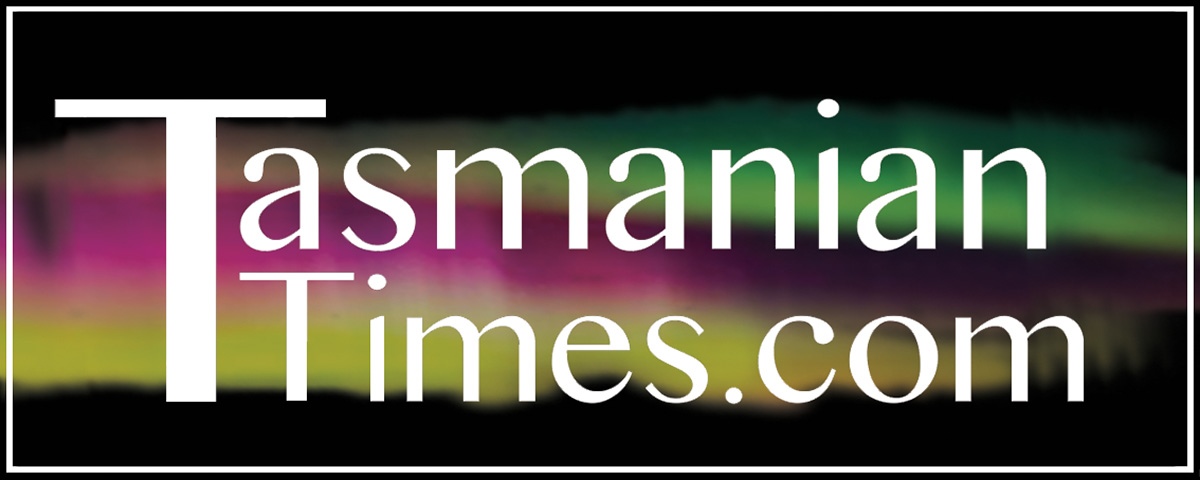 Author Credits: [show_post_categories parent="no" parentcategory="writers" show = "category" hyperlink="yes"]