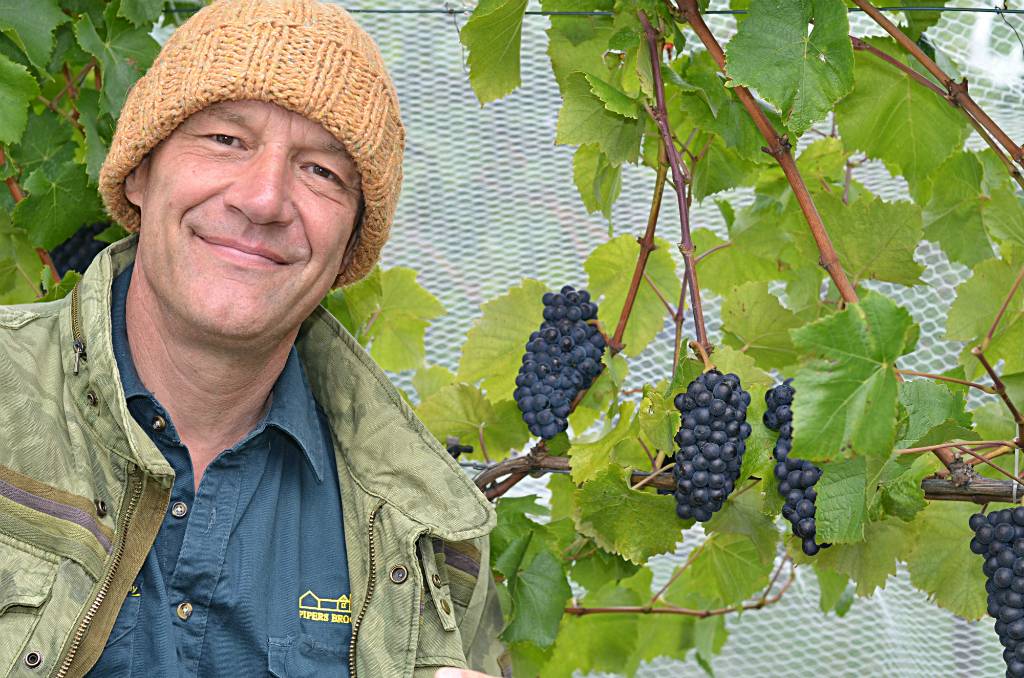 Kreglinger's Paul de Moor … the Belgian CEO has established an uniquely Tasmanian vine improvement program in the heart of suburban Launceston.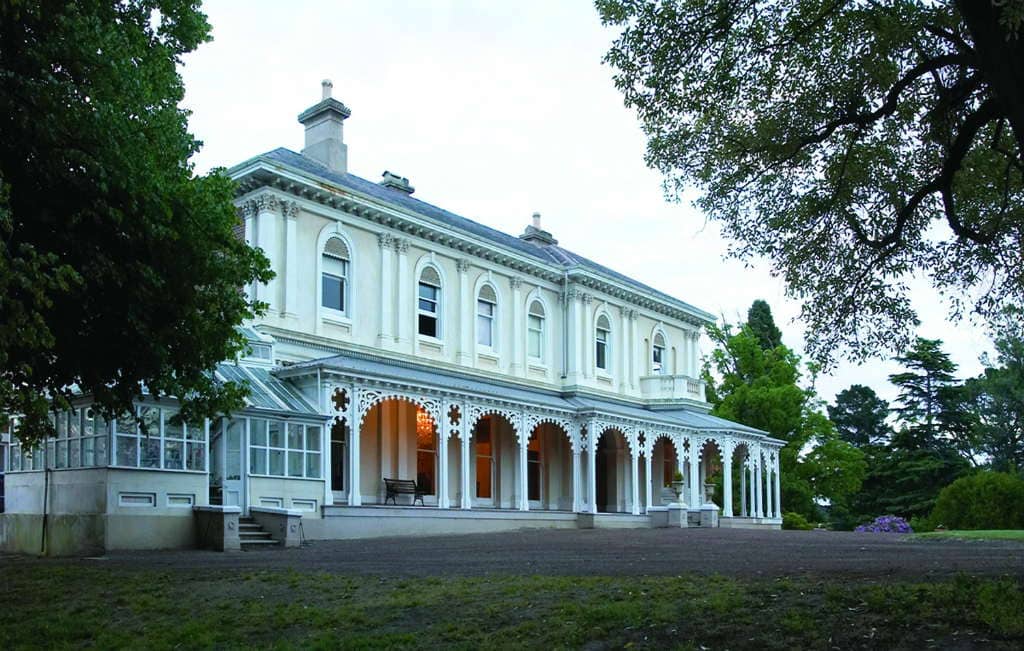 Mount Pleasant Estate's gracious, two-storey Italianate Victorian residence.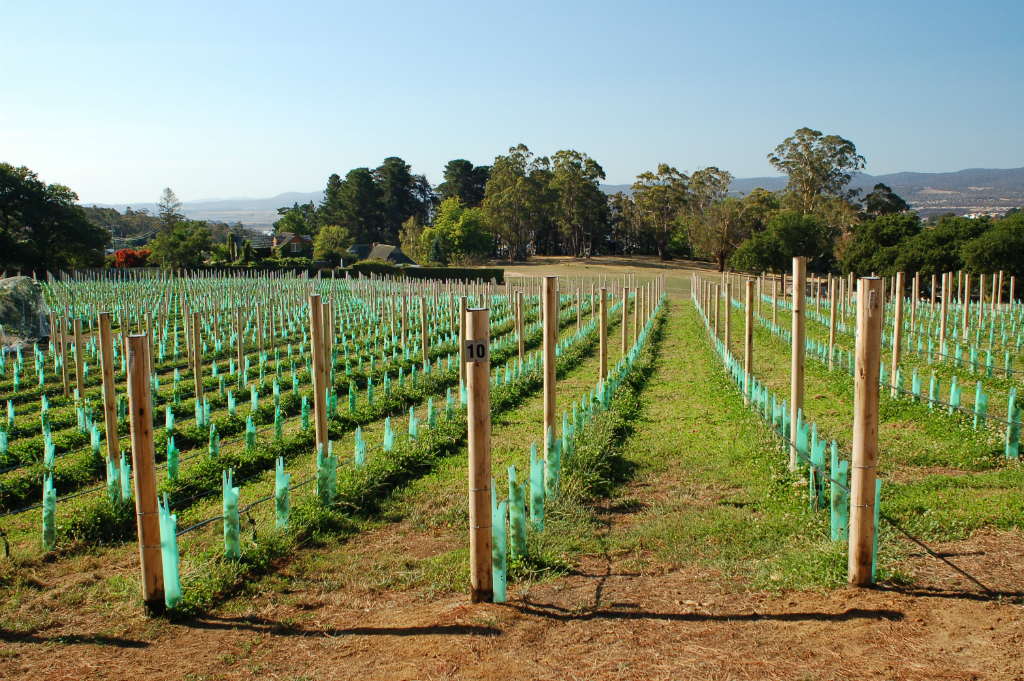 New Certan… Tasmanian Pinot Noir vine improvement being undertaken in the heart of suburban Launceston.
With row upon row of vines in Tasmania now looking resplendent with the tiny bunches they will carry through to harvest, it's not hard to see why anyone would want to plant a vineyard.
Why anyone would want to plant a vineyard in the middle of suburban Launceston isn't quite so easily explained. After all, what would the neighbours say?
That noted, Paul de Moor's New Certan project is not your average Pinot Noir vineyard. First planted by the Holyman family in 1984 – and subsequently expanded to 3.3ha under the watchful eyes of its current owner – the site was once part of Launceston's historic Mount Pleasant Estate.
Today, it is hemmed in by the suburban sprawl of Kings Meadows and Prospect, and provides the focal point for a Pinot Noir vine improvement program that has few peers anywhere else in the world.
The 14ha hilltop estate has been the home of the de Moor family since 2002. That was the year the Belgian-born Chief Executive Officer moved to northern Tasmania after masterminding Kreglinger's 2001 acquisition of the publicly-listed company of Pipers Brook Vineyard. Its two-storey, Italianate Victorian residence was built in 1865 for colonial whaling and shipping merchant, Henry Reed.
Planning of de Moor's privately-owned and funded Pinot project began in 2005, and sprang from a desire to fully understand what makes the variety tick in the favourable growing conditions created by Tasmania's cool maritime climate.
"We're looking to create a new style of Pinot Noir," de Moor explains.
"Pipers Brook has been associated with Pinot Noir for almost 40 years, and while The Lyre Pinot Noir is a beautiful wine, it's a beautiful Pinot Noir for Shiraz lovers. It's loud music from an instrument that can play with such subtle beauty. The focus of this project is to find the vines that can create music in an orchestra that rises above vintage variation – to play us something truly magical."
Softly spoken yet fiercely determined to overcome every challenge that confronts him, de Moor has established an astonishing number of clonal selections of Pinot Noir on his site – some 64 in total. By way of comparison, many Tasmanian vineyards with a similar planted area might comprise half a dozen selections, some of them of questionable origin and genetic makeup. It is their subtle differences in varietal characters that add complexity to aroma, flavour and texture of Pinot Noir table wines.
Mount Pleasant's clonal selections were carefully researched, with many coming from overseas' sources. All were subjected to rigorous certification and quarantine processes. Planted between 2007 and 2009, they now provide the production base for a 200-case Pinot Noir called New Certan. Its first vintage was 2011.
The wine's labelling and packaging – not to mention its Certan moniker – reflect de Moor's family heritage. Great grandfather Georges Thienpont was a successful wine merchant who purchased Bordeaux's prestigious Vieux Chateau Certan in 1924. Nearly a century later, the 16ha Pomerol property remains in Belgian hands, with de Moor's cousin Alexandre Thienpont in charge. Celebrated Chateau Le Pin, located nearby, is owned by another cousin, Jacques Thienpont.
Links to such esteemed properties help drive de Moor's unique viticultural quest. Like his European peers, he is keenly aware of the steadfast stewardship that historic properties invariably demand from their custodians. Indeed, de Moor believes many of the world's great wine estates enjoy their positions of pre-eminence because their owners did whatever was needed to optimise the quality and consistency of their production.
Almost 15 years into his project, de Moor is suitably impressed by the progress it has made. Pipers Brook Vineyard Senior Winemaker Luke Whittle – aided and abetted by Chief Winemaker Jim Chatto – has welcomed discernible improvements in Pinot Noir quality from this suburban vineyard. Trickle-down effects have also added gold medal show success to Kreglinger's flagship Pipers Brook Vineyard wine.
For his part, de Moor is not obsessed with reaping quick rewards from his ambitious program of vine improvement.
"This vineyard has been set up to serve the needs of our company for the next three decades, whatever we do – good or bad – for Pinot Noir," he muses.
"I am always in a hurry, but I hasten slowly."
REMINDER: A public tasting of all 2019 Tasmanian Wine Show gold medal winners – including the 2017 Pipers Brook Vineyard Pinot Noir – will be held on Thursday 14th February (4:30pm to 6:00pm) at the Pinot Shop, Paterson Street, Launceston. Tickets cost $30.
Hobart's Mark Smith (@thatwinesmith) wrote his first weekly wine column back in 1994. Now more than 1600 features and 24 years later, he continues to chart the successes of Tasmania's small scale, cool climate wine producers with regular contributions to some of Australia's leading industry publications.
PICK OF THE CROP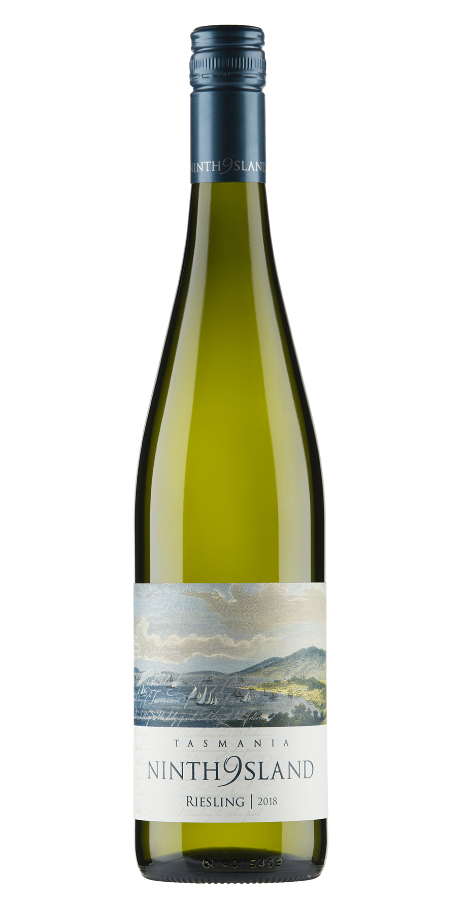 2018 Ninth Island Riesling $24.50
Pipers Brook Vineyard's flagship Riesling has a proud history dating back to 1979 and almost invariably ages well under cool cellaring conditions. The company's Ninth Island wine is intended for more immediate consumption. This 2018 is surely an each way bet, however – a lovely limey Tamar Valley Riesling to enjoy now with freshly shucked oysters or shashimi, or one to cellar for a few years. Gold medal, 2019 Tasmanian Wine Show. kreglingerwineestates.com

2017 Milton Gewürztraminer $28
Forget the alphabet soup appearance of Gewürztraminer's Germanic spelling. When well handled in the vineyard and winery, this aromatic white deserves a place at the table alongside Tasmania's world-class produce. Milton's 2017 release from the East Coast is remarkably pale for its age, and has retained the exotic, musky aromas and flavours of its youth, albeit in a gentle and very convincing manner. Try with Thai – salad or seafood. miltonvineyard.com.au

2017 Goaty Hill Chardonnay $38
It seems only yesterday Goaty Hill was established in northern Tasmania's Tamar Valley. In reality, it was planted two decades ago, so with 20 year old vines now offering top notch fruit each harvest, this family company is capable of producing some very smart wines. Its stylish, barrel-fermented beauty from the outstanding 2017 vintage won one of 3 golds in its class at the 2019 Tasmanian Wine Show. Delicious drinking already. Partner with a humble lemon chicken. goatyhill.com

2016 Bangor Abel Tasman Pinot Noir $58
Bangor's 4ha vineyard overlooks Dunalley in Tasmania's south-east. Its breezy seaside location endows its Pinot Noir wines with a certain bright acidity that ensures freshness at the meal table and potential for ageing gracefully in the cellar. This 2016 Abel Tasman limited release (80 cases made) is a very attractive, lighter style of Pinot with red fruit characters and subtle oak, making it a worthy partner for authentic Peking duck. bangorshed.com.au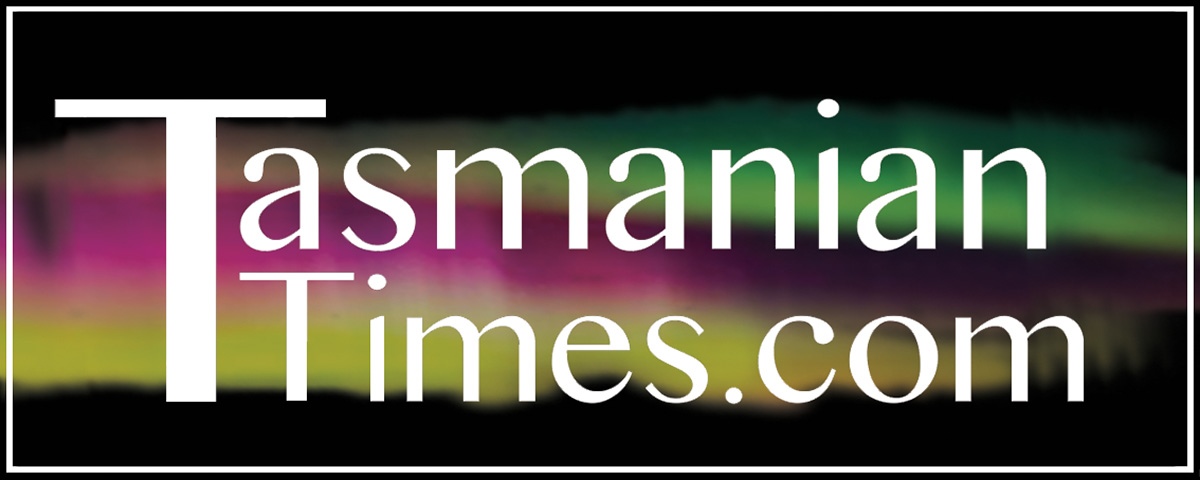 Author Credits: [show_post_categories parent="no" parentcategory="writers" show = "category" hyperlink="yes"]