Women Speak Tasmania is writing to you regarding the Salamanca Market Facebook posting on Sunday 10 February which stated, among other things, that …
'The City of Hobart have been made aware of a group that were distributing anti-transgender materials yesterday at the Salamanca Market.'
We reject as false the characterisation of our pamphlet as 'anti-transgender' and note no evidence was provided to support this assertion.
We hereby request a public apology from the Hobart City Council, through Tasmanian media, in respect of its unsupported condemnation of Women Speak Tasmania and the content of our flyer.
We await your prompt response.
Regards
Isla MacGregor, Bronwyn Williams and Joanna Pinkiewicz.
for
Women Speak Tasmania
More here:
https://tasmaniantimes.com/2019/02/anger-at-hobart-city-council-inquiry-into-anti-transgender-material/
Several minutes after sending this email we received a response from newly-elected Aldermen Holly Ewin, member of Transforming Tasmania's campaign, without any explanation of what in our pamphlet is 'anti-transgender' …
'Hi Isla, Bronwyn and Joanna,
I am personally deeply offended by the materials and message Women Speak Tasmania distribute and espouse. WST claim that there is no difference between biological sex and gender, which is simply not true.
In terms of free speech, I certainly support that; but it is important to note the difference between freedom of expression and hate speech. Hate speech is inciting discrimination and violence against a certain group within the community, and is against the law. I also note that it is perfectly fine for groups and individuals to distribute materials in and around the city; just not within Salamanca market without prior permission.
Trans and gender diverse people are one of the last remaining groups that it is apparently socially acceptable to discriminate against in this way. To be committed to equality means inclusion, not exclusion. This is why I support HCC staff's decision regarding WST.
I've included some information below from the TransformingTasmania campaign that I'm a part of, plus an article from Medium which I think explain things really well.
Thank you for taking the time to write to me with your concerns.
Holly Ewin's email shows she is very confused about the defintions of 'sex' and 'gender' herself and has clearly not read our policy document with definitions of 'sex' and 'gender':
'RATIONALE
Biological sex should be a protected characteristic in anti-discrimination legislation.
Biological sex is the basis of most discrimination against female persons, for example when they are pregnant or breastfeeding, or have other parenting obligations. It is also the prime factor in the
majority of physical offences against them, for example domestic abuse, sexual assault and rape.
Women suffer discrimination in the workplace, and violence at the hands of male persons not because they identify as women, but because they have female bodies.
'Gender' is a term that originated in the study of linguistics as a means of differentiating
sex-related, i.e. female or male, nouns and pronouns. Over time it came to be used colloquially as an alternative to the term 'sex', meaning either male or female.
Presently, the terms 'gender and 'gender identity' have come to represent a sense of innate femaleness ormaleness in an individual, regardless of biological sex. That sense is demonstrated, in either case, by adopting the stereotypical appearance and other characteristics of the chosen sex, usually one that is opposite to the individual's biological sex.
Protecting the characteristics of gender and gender identity in anti-discrimination law essentially protects the interests of those who 'feel' their 'true' sex is at odds with their biological sex, while the interests of biological females NOT in this category are ignored. Biological females make up slightly more than 50 per cent of the Australian population. At the most recent census – 2016 – 1,260 persons reported as sex and/or gender diverse out of a total population of 23,401,892, or approximately 0.00000054 per cent. So, current anti-discrimination law in Australia provides specific protections for an infinitesimal proportion of the population and ignores more than half of us.
Given the inability of legislators, or anyone, to satisfactorily define 'gender' or 'gender identity' without reference to the social constructs and stereotypes associated with biological femaleness and maleness, they should be removed from legislation and replaced with the term 'social identity', which more accurately describes the self-presentation of a biological male as female and vice versa.'
A very unprofessional response from a newly elected councillor who needs to check her facts before misrepresenting a group's views on policy issues.
Isla MacGregor is a women's human rights and free speech advocate
Bronwyn Williams is a retired lawyer and social worker
Women Speak Tasmania is a network of women and their supporters based in Tasmania. We operate as a secular group. We are not aligned with any political party or ideology. We share research and information on a broad range of women's rights issues. These include – female only spaces, services, groups and facilities; the sexualisation of girls and women; pornography/prostitution and the harms of the global sex trade; surrogacy as a violation of women's human rights; and ending male violence against girls and women. We understand that sex-based oppression affects all women, and underlies all abuses of female rights. We support the right of women to speak freely about the inequities and discrimination they experience. We aim to give a voice to girls and women in the pursuit of justice, peace and security. We support full autonomy and personal freedom for all women.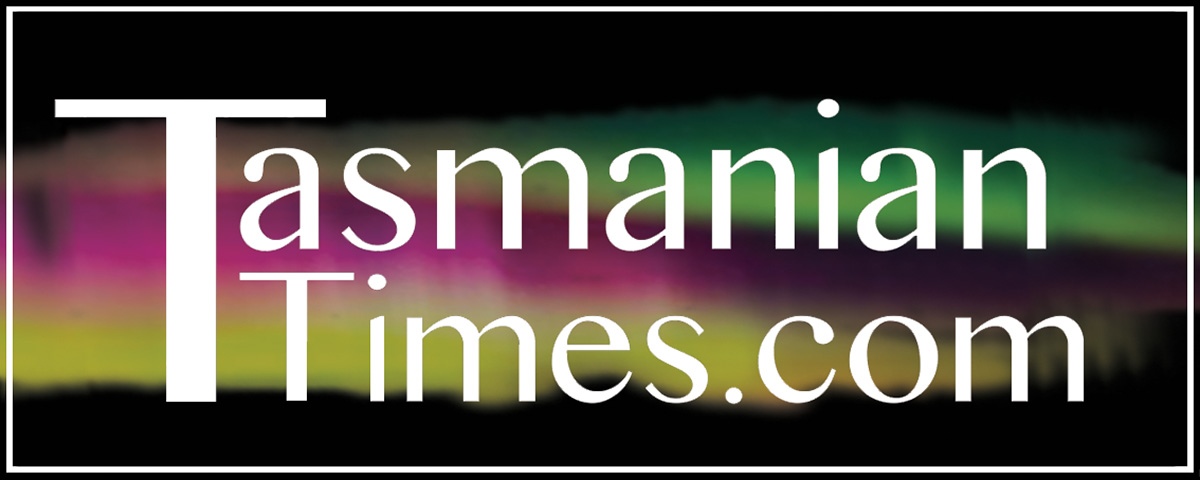 Author Credits: [show_post_categories parent="no" parentcategory="writers" show = "category" hyperlink="yes"]