Members of Women Speak Tasmania are concerned about legislation that would allow men to change their official sex simply by statutory declaration.
EXCLUSIVE
MATTHEW DENHOLM
TASMANIA CORRESPONDENT
@MatthewRDenholm
https://www.theaustralian.com.au/national-affairs/state-politics/anger-at-city-council-inquiry-into-antitransgender-material/news-story/ede83b8815e95bfd4919d12319df9e6c
12:00AM FEBRUARY 13, 2019
1 COMMENT
Hobart City Council has been accused of stifling free speech after launching an investigation into alleged "anti-transgender material" distributed by a feminist group at the city's famous Salamanca Market.
The group, Women Speak Tasmania, yesterday told The Australian the investigation, and a public apology ­issued by the council to those who might have been offended, undermined public debate on a significant issue before state parliament.
"It is an attack on free speech; they have clearly expressed their bias about what is acceptable speech and what isn't," said the group's spokeswoman, Isla MacGregor.
"We didn't need a permit (to distribute the pamphlet). We weren't obstructing access or hindering people. We want an apology from the council.
"This is the first place in Australia where there has been an ­attack on people's right to distribute information in public to seek to balance the (transgender rights) debate."
The pamphlet, entitled "Don't De-Sex Tasmania", said the group's members "recognise and respect the human dignity of all people, including those who identify as transgender, intersex or gender diverse".
However, it urged that "the dignity of female people and children … also be properly considered" and outlined concerns about legislation passed by the state's lower house late last year.
That legislation, passed by Labor, the Greens and Liberal Speaker Sue Hickey but opposed by the Liberal government, provides an opt-in system for parents wanting the sex of their child recorded on its birth ­certificate.
Due to be debated in the upper house next month, the legislation allows people to change their official gender simply via statutory declaration and extends hate-speech laws to cover gender identification, including "gender expression".
Women Speak Tasmania ­argues the changes could undermine the sanctity and safety of female-only services; a claim rejected by transgender activists, who argue such fears are misplaced and exaggerated.
The market, run by the city council, on Sunday posted a public statement saying the council was aware of "a group … distributing anti-transgender materials", possibly "assisted by a stall­holder". "We will be investigating further," the statement said.
"We apologise to all those ­offended by the material that this group distributed. The City of Hobart is an inclusive community that appreciates and supports all identities."
Yesterday, after intense reaction on social media, it issued a further statement on the market's Facebook page, saying: "We understand that this issue has generated a lot of comment and emotion. Please be respectful when responding to comments and remember that this page is important for those who show their support and love for the community of makers, artisans and producers that make their living through Salamanca Market."
The council did not respond by deadline to a request to justify its actions in relation to the pamphlet.
MATTHEW DENHOLM TASMANIA CORRESPONDENT
Matthew Denholm is a multi-award winning journalist with 25 years' experience. For the past decade, he has been Tasmania correspondent for The Australian, and has previously worked for a variety of newspapers …
Isla MacGregor is a women's human rights and free speech advocate
Bronwyn Williams is a retired lawyer and social worker
Women Speak Tasmania is a network of women and their supporters based in Tasmania. We operate as a secular group. We are not aligned with any political party or ideology. We share research and information on a broad range of women's rights issues. These include – female only spaces, services, groups and facilities; the sexualisation of girls and women; pornography/prostitution and the harms of the global sex trade; surrogacy as a violation of women's human rights; and ending male violence against girls and women. We understand that sex-based oppression affects all women, and underlies all abuses of female rights. We support the right of women to speak freely about the inequities and discrimination they experience. We aim to give a voice to girls and women in the pursuit of justice, peace and security. We support full autonomy and personal freedom for all women.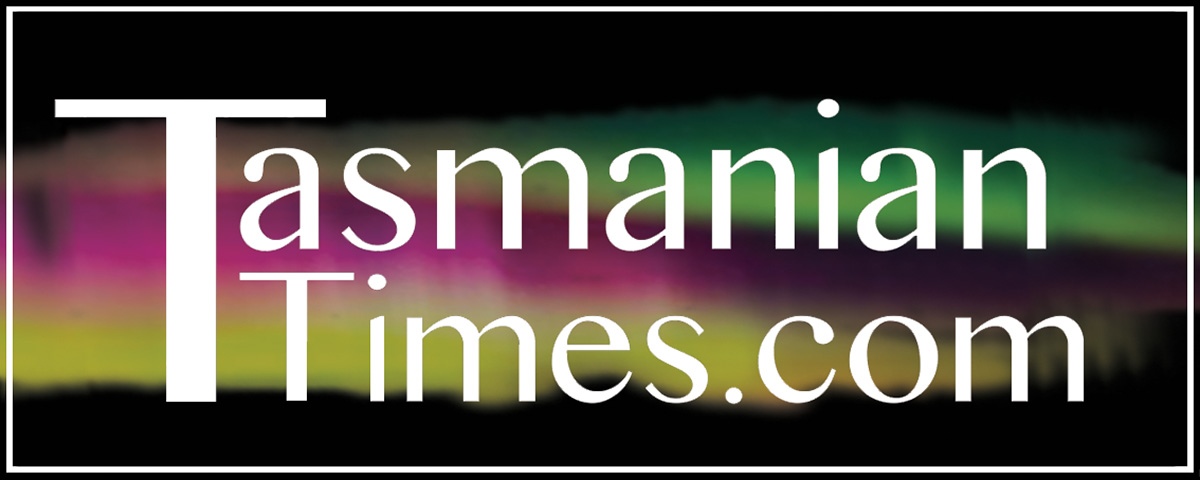 Author Credits: [show_post_categories parent="no" parentcategory="writers" show = "category" hyperlink="yes"]